Jeonju Selected as a Must Visit Place During the Winter Olympics
Traveller.com.au (Traveller), a major tourist portal in Australia, selected Jeonju as a must visit place in Korea during the PyeongChang 2018 Winter Olympics.
Traveller introduced Jeonju in a special piece titled 'South Korea: The Winter Olympics and five other reasons why now is the time to visit.' Recently, the city of Korean traditional culture has also been ranked as the third best attraction in Asia on Lonely Planet's 'Best in Asia: our pick of where to go in Asia in the next 12 months' list.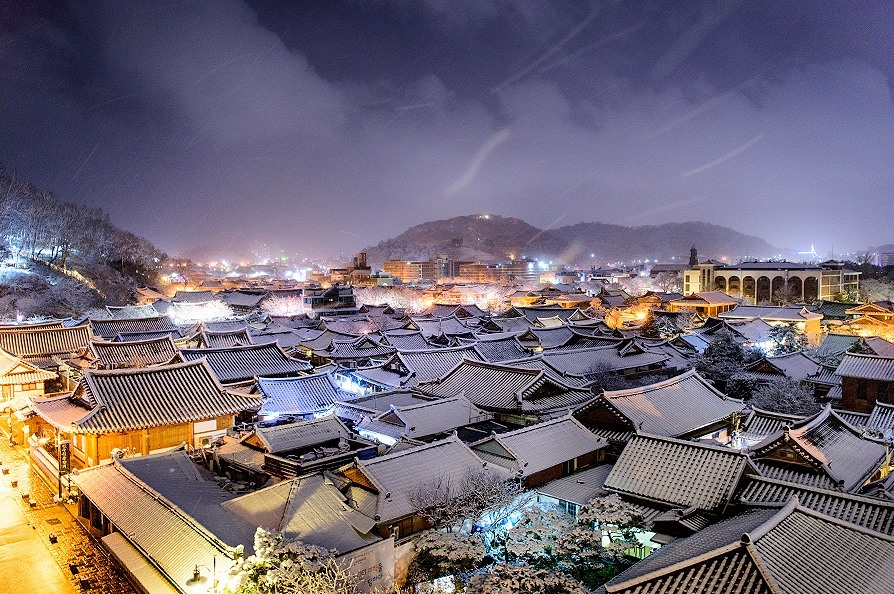 In the special piece, Traveller stated that South Korea is 'a great place to visit year-round, with everything from high mountain peaks to sandy beaches, quiet rural villages to booming metropolises.' The portal introduced Jeonju, 'popular year-round', along with Seoul, Gyeongju, Jeju Island, and DMZ (De-Militarized Zone).
Traveller points out that 'what people are really here for is the food.' 'If Seoul is South Korea's beating heart, then Jeonju is its growling stomach. People flock from around the country just to eat.' Jeonju is referred to as 'the home of bibimbap, the mix of rice, egg, meat, vegetables and kimchi that's ubiquitous country-wide.' Along with bibimbap, the portal also notes the local delicacy of 'kongnamul gukbap, a delicious soup made from fresh bean sprouts, topped with rice.'
Traveller also recommended that staying at one of the homestays within the Hanok Village, filled with traditional Korean houses which date back to hundreds of years, will provide the most unforgettable night.
This special piece also appeared in 'Stuff', one of New Zealand's most popular portals. It is expected that more adventurers from Australia and New Zealand will visit Jeonju during and after the Winter Olympic.