Visiting Restaurants and Cafés on Jeonju Gaekridan-gil Area Part 1
Jeonju also has a popular and trendy 'gil' ('street' in Korean) comparable to Gyeongridan-gil and Mangridan-gil areas of Seoul. It's called "Gaekridan-gil," a neologism that combined 'Gaeksa,' a landmark Joseon Dynasty building of Jeonju, and 'Gyeongridan-gil' in Seoul. Like its counterparts in Seoul, Jeonju's Gaekridan-gil also boasts attractive restaurants and cafés. Jeonju Hanok Village has been popular among visitors, but the locals frequent Gaekridan-gil. Thanks to SNS, more young travellers are beginning to discover the area.
Then, where exactly is Gaekridan-gil?
The storeowners and visitors of the old downtown area, which is behind Gaeksa and around the old Jeonju Tourist Hotel, used to make jokes about Gaekridan-gil to parody Gyeongridan-gil in Seoul. But the area truly became popular and is now widening towards Taepyeong-dong district and Jeonju-chun River.
Currently, around 30 stores are open in the area. However, more stores, especially various restaurants targeting youngsters of Jeonju and pubs where you can have light meals and drinks, seems to be popping up every day!
So, as first among a series of posts on Gaekridan-gil, I will introduce gourmet places of the area where you can have both meal with beer.
Let me know in comments if you want to recommend other Gaekridan-gil venues not reviewed in this blog!
Slow Workers
Address: 73, Jeonjugaeksa 1-gil, Wansan-gu, Jeonju
Opening hours: from Tuesday to Sunday 12PM ~ 02AM (closed on Mondays)
Instagram: @Slowworkers
Under the motto "LIFE IS FAST. LIVE SLOWLY," Slow Workers is a 'BURGER SHOP & PUB' opened last November.
As the 'slow' of Slow Workers indicate 'putting one's effort' than just being 'slow,' this is a place where dandy-looking owners are preparing home-made style burgers.
Also a Spanish pub, Slow Workers is always popular because it's one of a few places in Jeonju offering home-made style burgers. On the menu are cheese burger, bacon burger, Hawaiian burger, avocado burger, and a range of beer. Why don't you visit here for a burger and beer to feel as if you're visiting Spain?
73, Jeonjugaeksa 1-gil, Wansan-gu, Jeonju
Streetlight
Address: 6, Jeonjugaeksa 1-gil, Wansan-gu, Jeonju
Opening hours: from Tuesday to Sunday 12PM ~ 02AM (closed on Mondays)
Instagram: @streetlight__
As if by magic, the neon sign "our night is more beautiful than your day" will drag you to open the small door of Streetlight, the no-state pub. Inside the pub is wide and the atmosphere is feminine. On the dark grey-toned walls, the dried flowers and frames seem to brighten up the space. Here, it's also written, "that night I wish to see you, think of you, and miss you." You can sit across the bar if you feel awkward alone.
Streetlight, 'the no-state pub,' has a variety of dish on the menu. I recommend trying the huge Italian-style donkatsu (pork cutlet) or modum (assorted) plate. If you want to add some romance to your night, open the door of Streetlight.
6, Jeonjugaeksa 1-gil, Wansan-gu, Jeonju
Chojangjip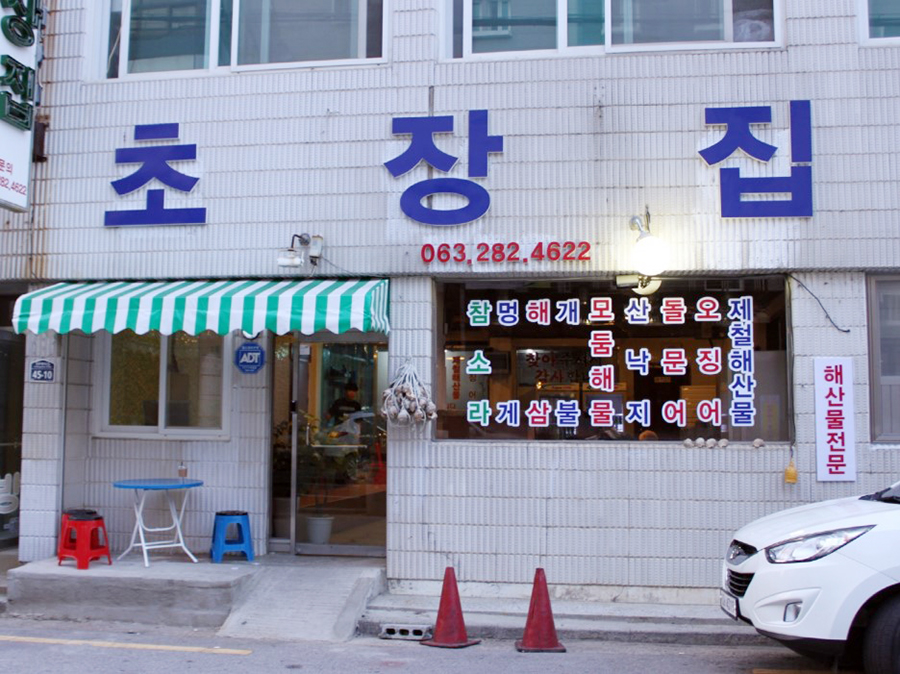 Address: 45-10, Jeonjugaeksa 2-gil, Wansan-gu, Jeonju
Opening hours: 24/7 all year
Instagram: @geon_yeob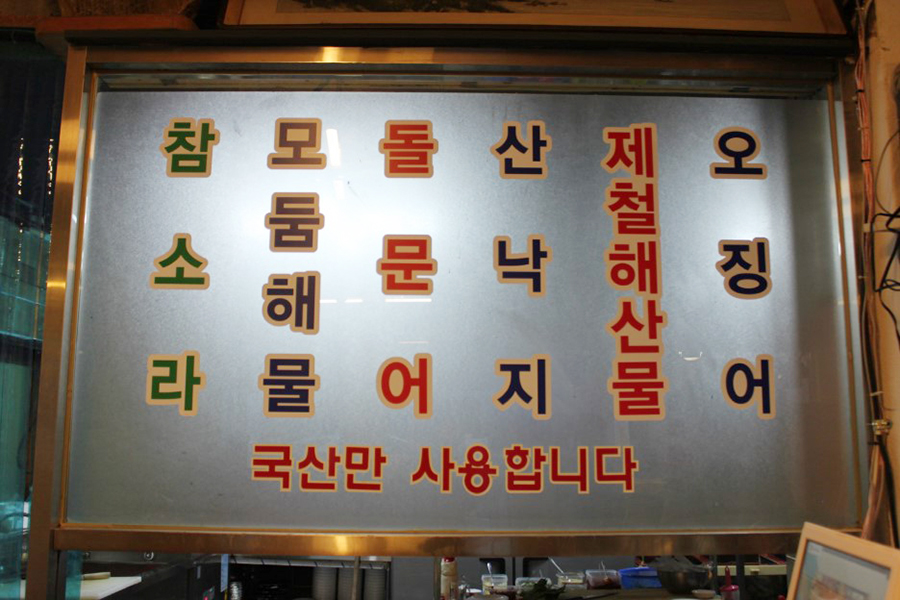 Chojangjip is probably the most conspicuous and popular venue in Gaekridan-gil, an area filled with places selling pasta dishes and cakes. Located right across Jeonju Pungnam Tourist Hotel, Chojangjip is loved by both men and women, old and young.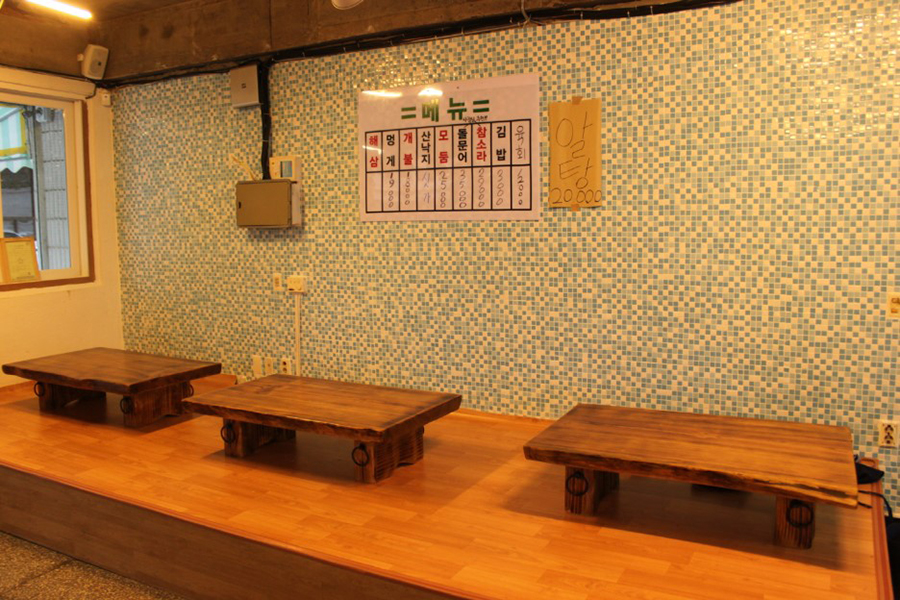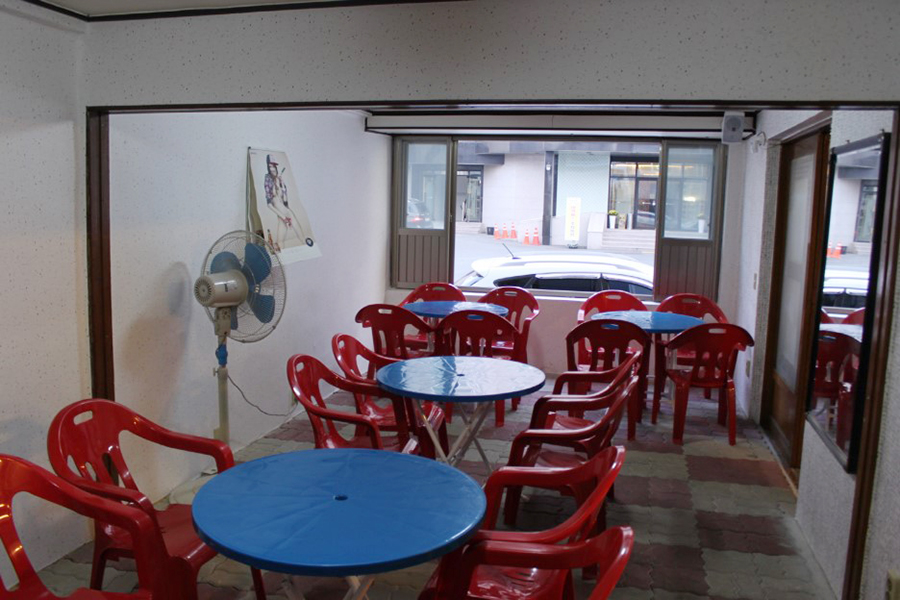 The interior of Chojangjip reminds one of a shabby seaside restaurant which people used to go in Summer when they were young. But the seats are filled by groups of middle-aged office workers, college freshmen, families, couples, and friends.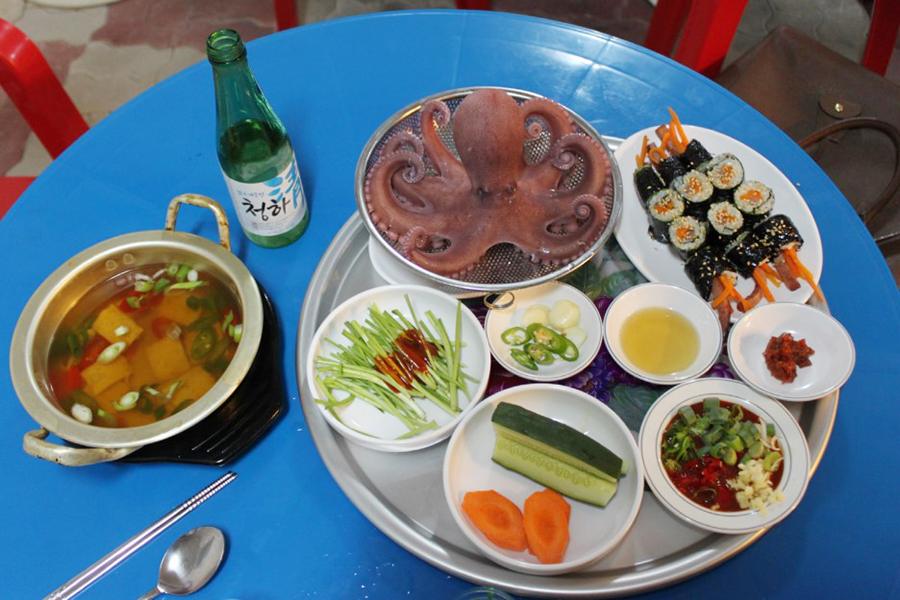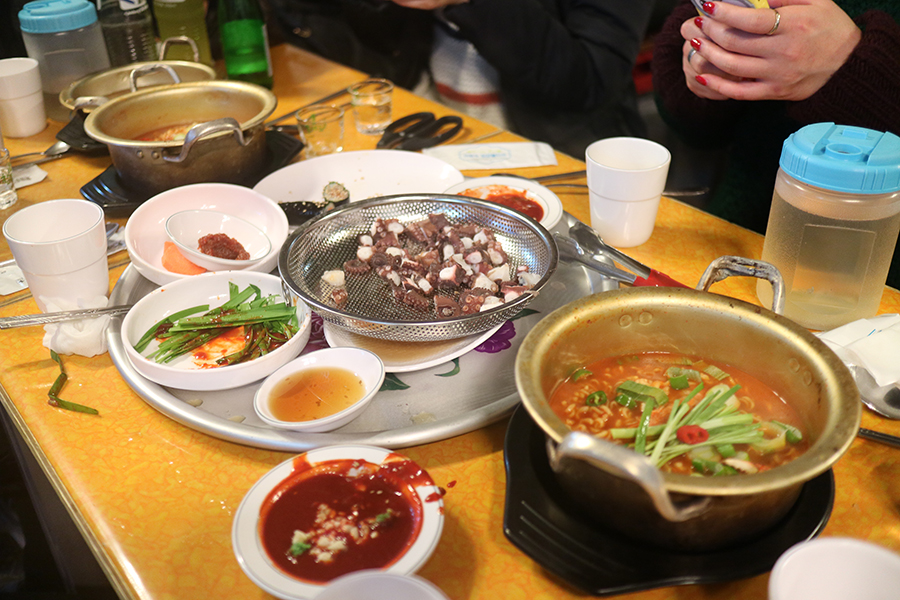 Octopus and top shell are most popular here, but the owner might make you a pot of seafood ramen. If you feel like octopus and top shell, be there early, because the place only offers fresh ingredients delivered on the day.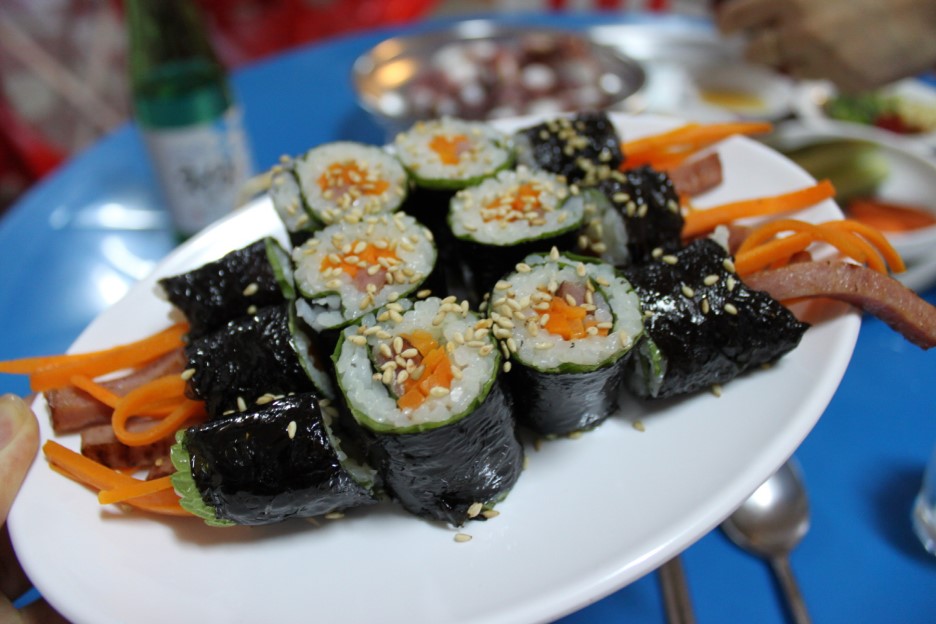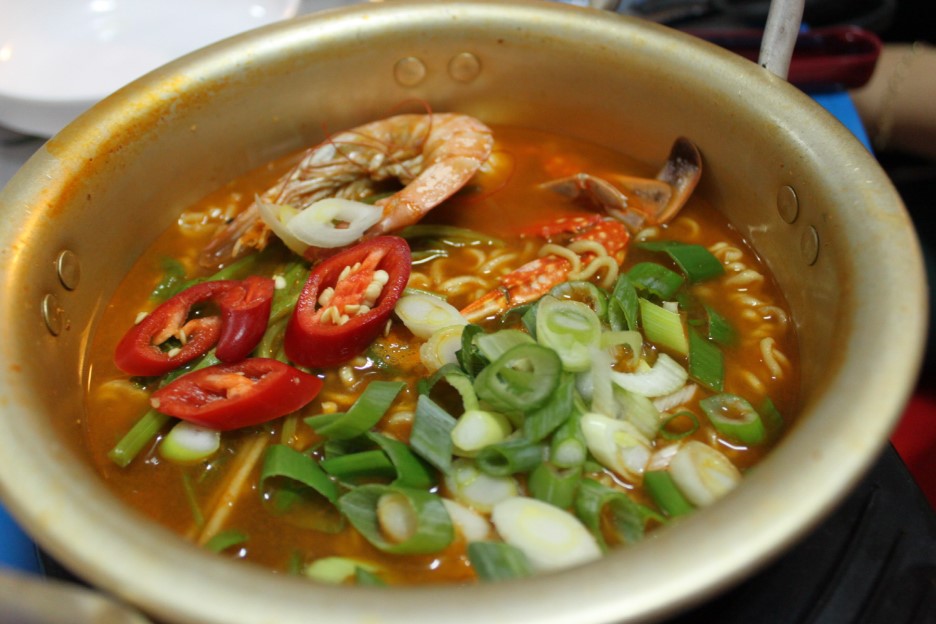 45-10, Jeonjugaeksa 2-gil, Wansan-gu, Jeonju
Jeonju Gaekridan-gil used to be a quiet and solitary residential area in the old downtown. Now, even after sunset, the streets are illuminated thanks to the cafés, pubs, and restaurants that are popping up in the old and narrow streets of the area. I am proud to see the area frequented by people again. In the next post, I will introduce other popular places of Gaekridan-gil.