Unique Bus Stops of Jeonju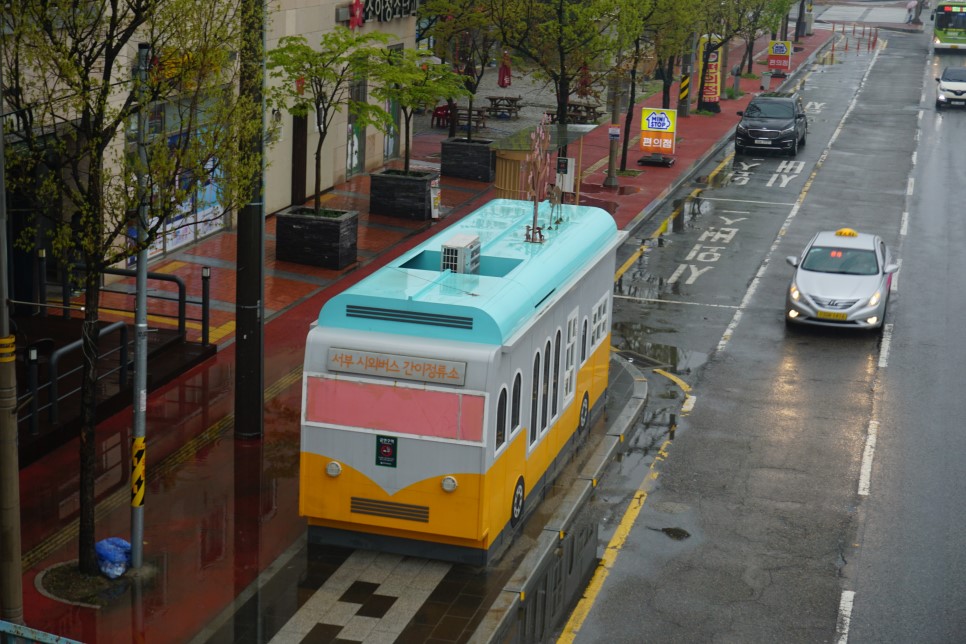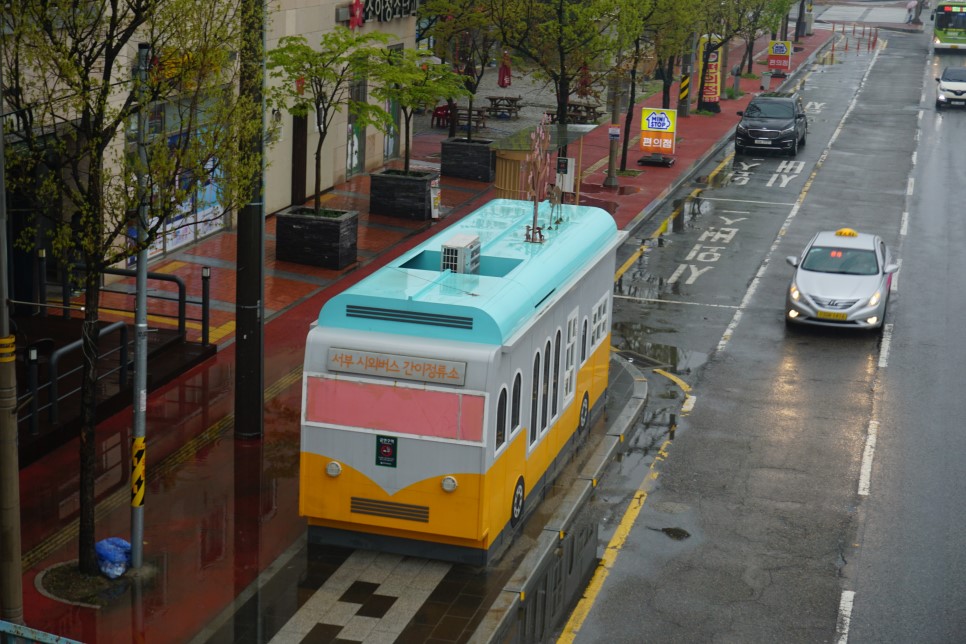 Jeonju has unique bus stops that provide extra comfort and joy to its visitors. Today, I'll introduce some of the unique bus stops of the city.
Seobu Intercity Way Station
This 'bus' may be too cute to be a bus stop, but this actually is a way station for intercity buses passing through Seobu Sinsigaji (Seobu New Town).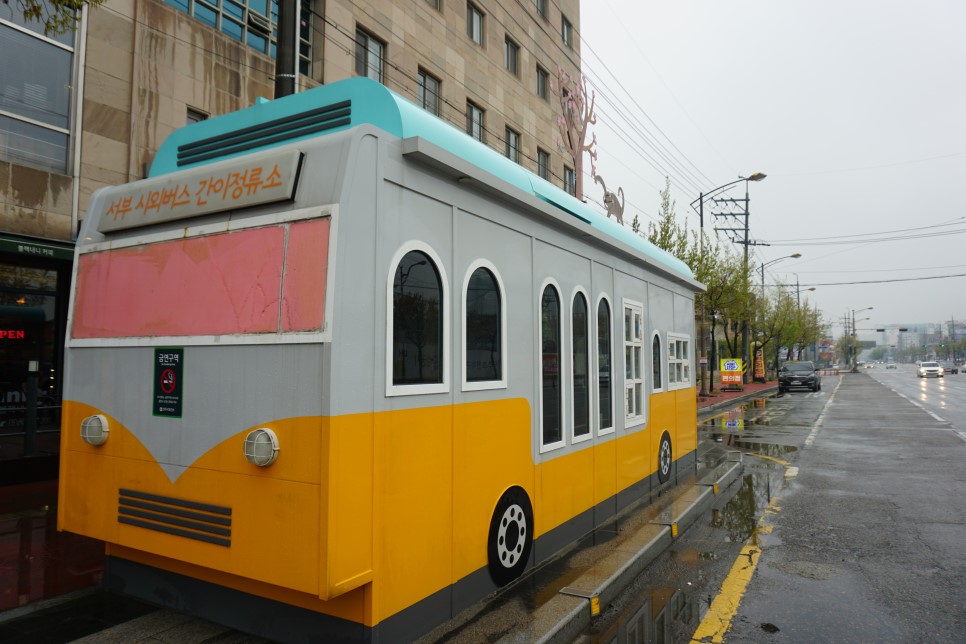 The way station was installed to make life more comfortable for the inhabitants of Seobu Sinsigaji. The local artists and the city of Jeonju collaborated to produce this cute bus stop.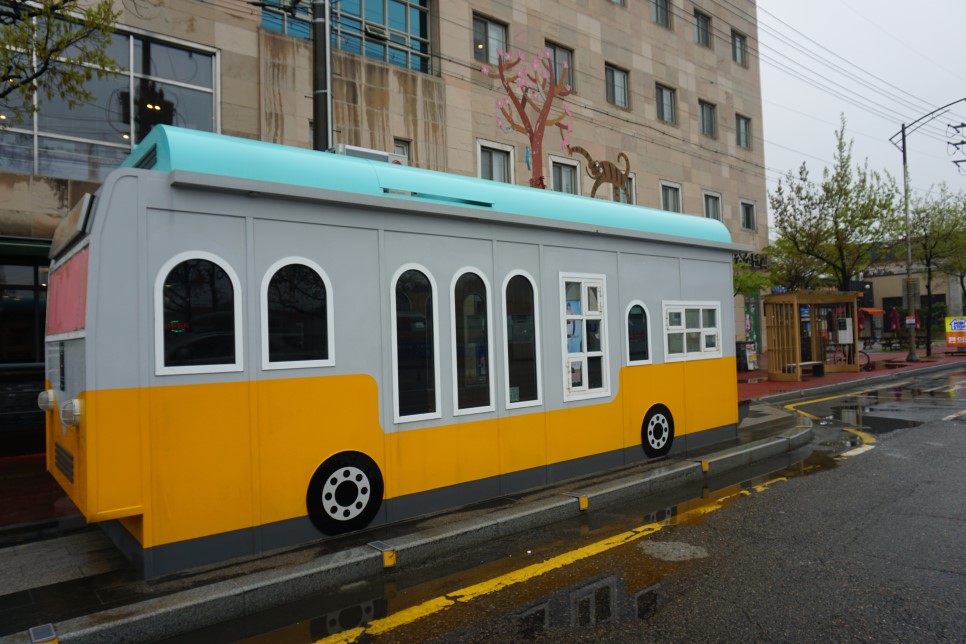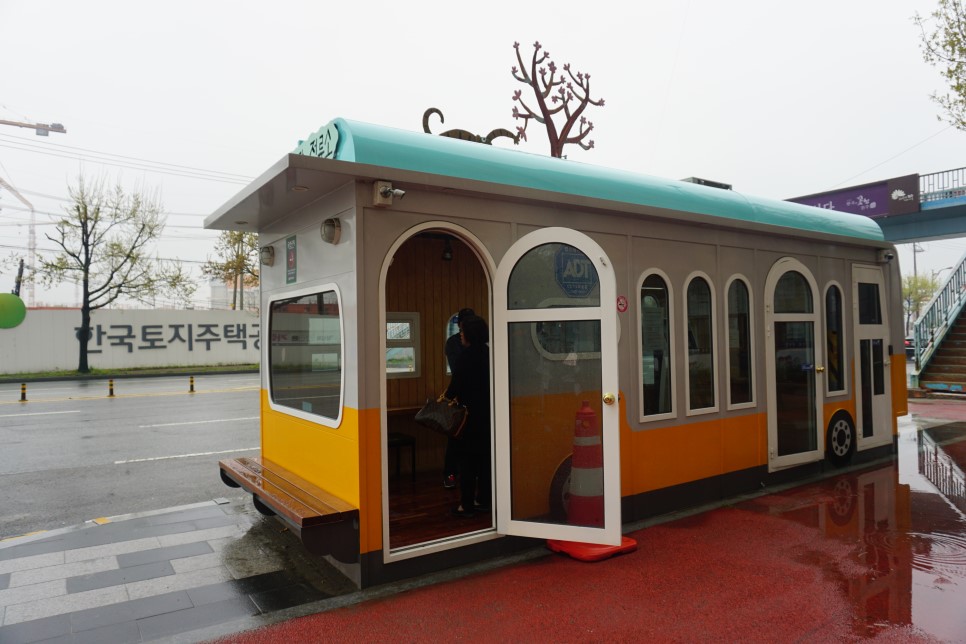 Doesn't it look like a camping car about to embark on a holiday trip?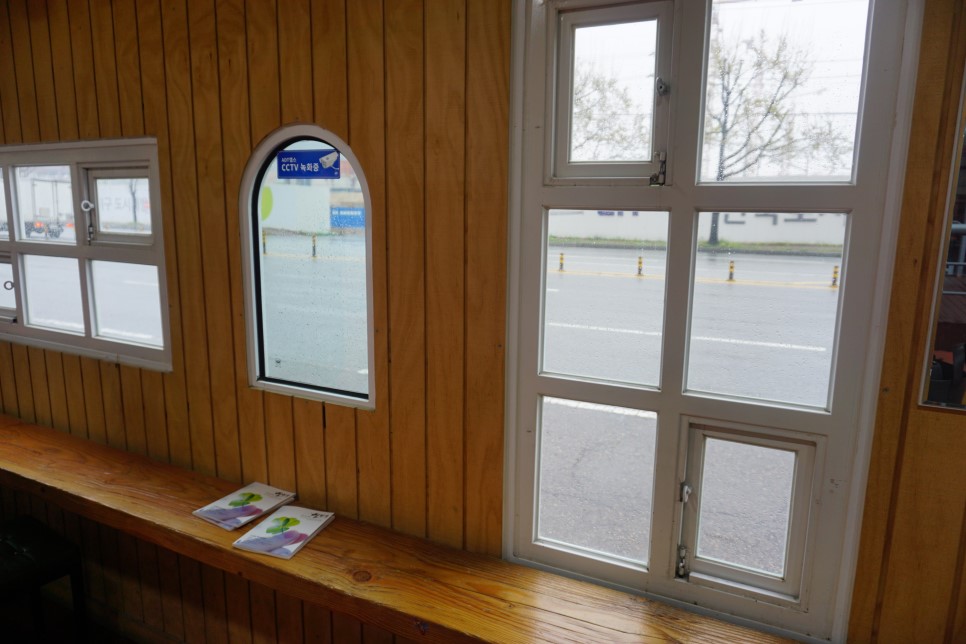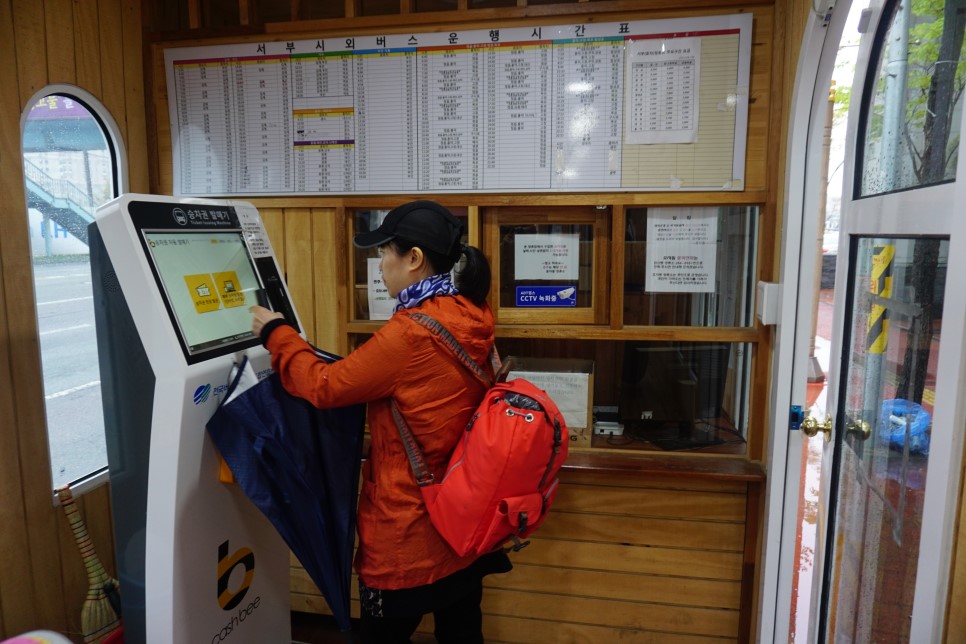 Inside, you may sit and look out the window while waiting for the bus. Must be quite romantic when it snows!
Jeonju Hanok Village Omokdae Bus Stop
The second bus stop that I'll introduce today is the bus stop in front of the Omokdae Pavilion in Jeonju Hanok Village. The concept of this bus stop is the founding of the Joseon Dynasty.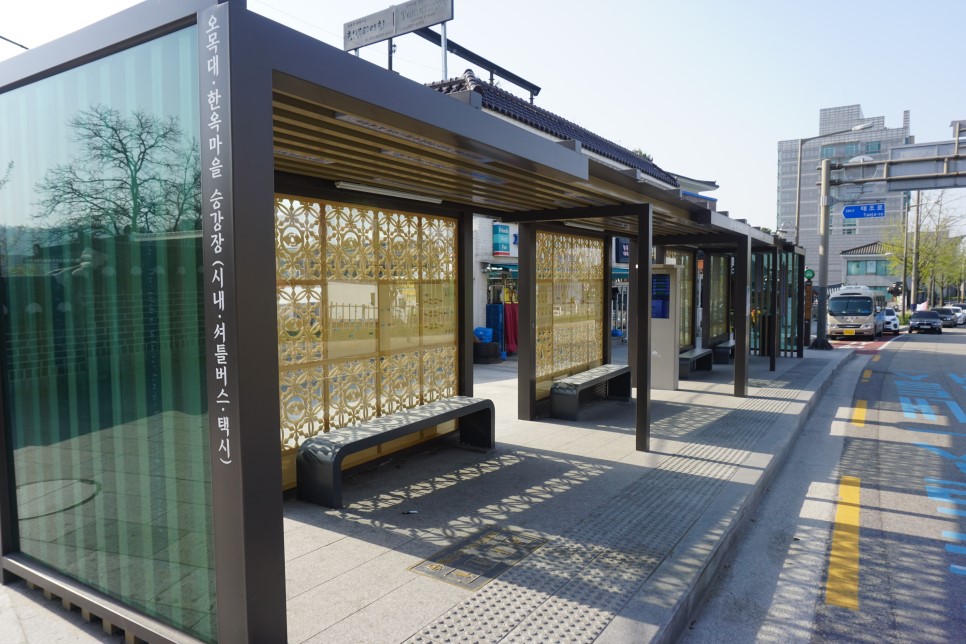 The design of the bus stop was motivated by the tales of Taejo (the founder of the Joseon Dynasty). The panels are made with the traditional Korean floral lattice strips. Between the lattice strips is the depiction of the Joseon Dynasty's Royal Portrait Enshrinement Parade.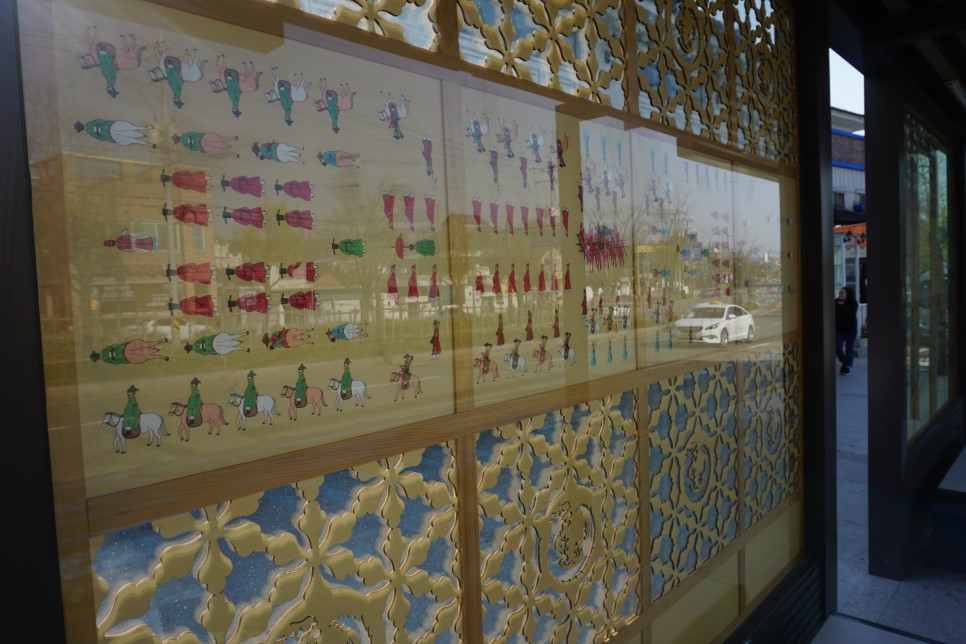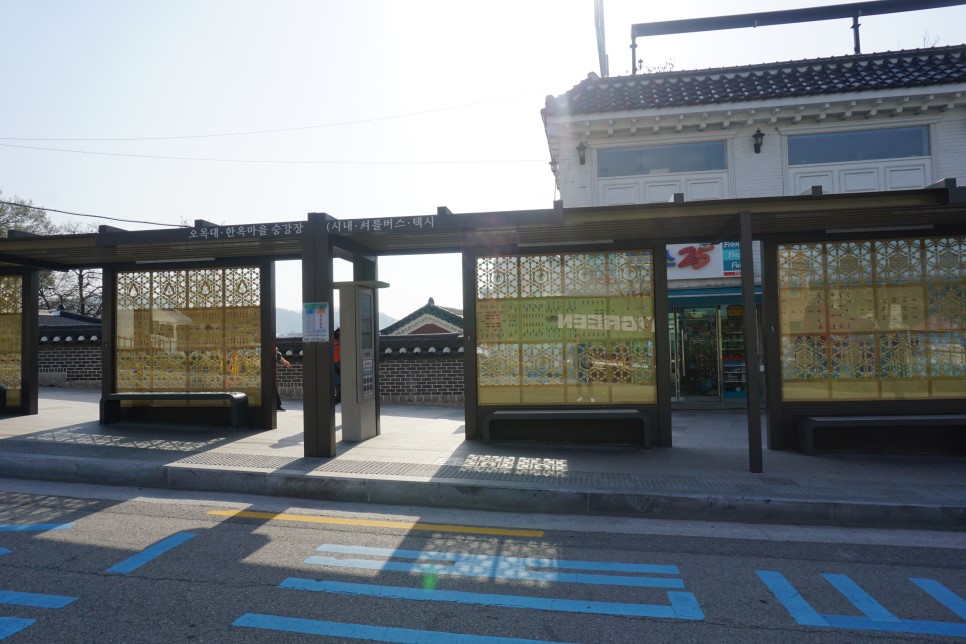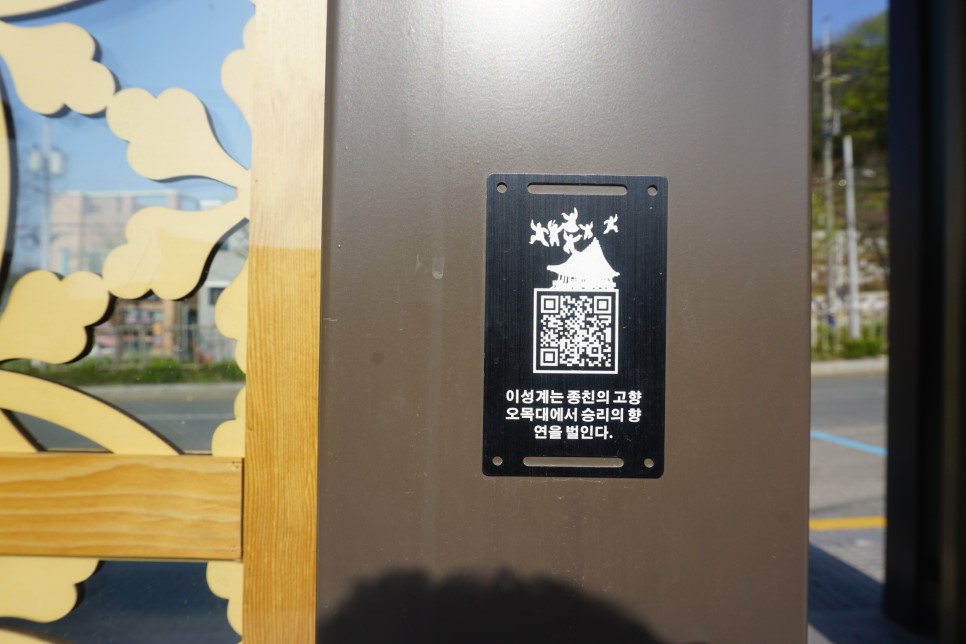 If you scan the QR code attached to this bus stop, you can listen to the history of Taejo, Omokdae, and Jeonju Hanok Village. Waiting for the bus in this stop won't be boring anymore.
Wansan Police Station Bus Stop
The third unique bus stop is Wansan Police Station Bus Stop. This bus stop has the award-winning 'LOVE bench'.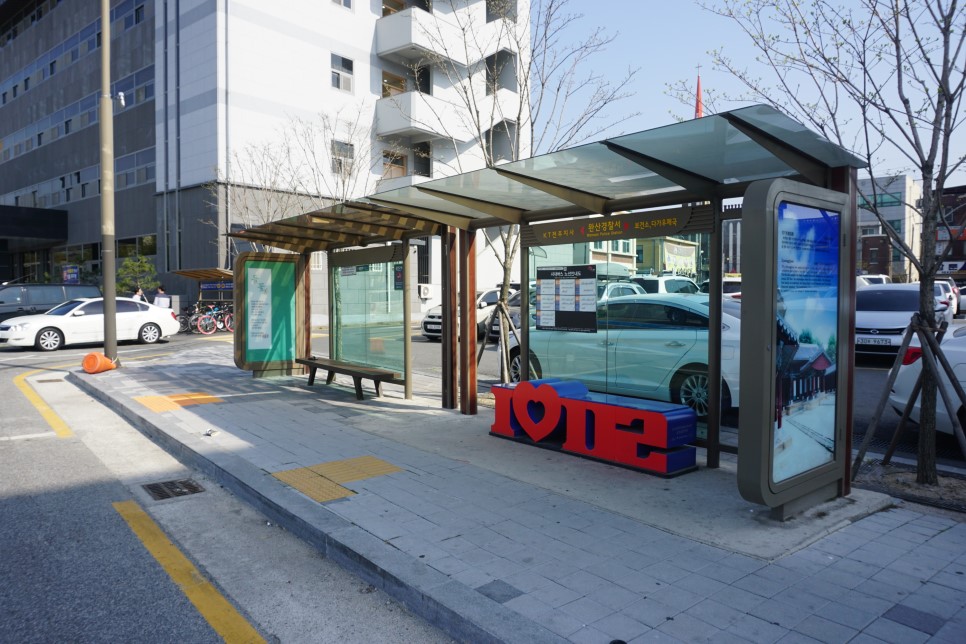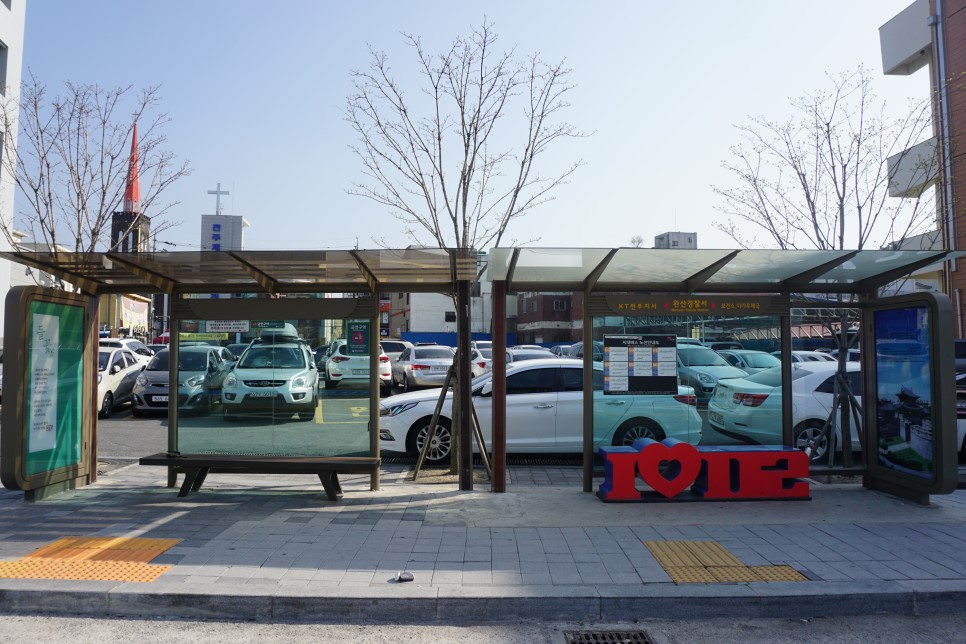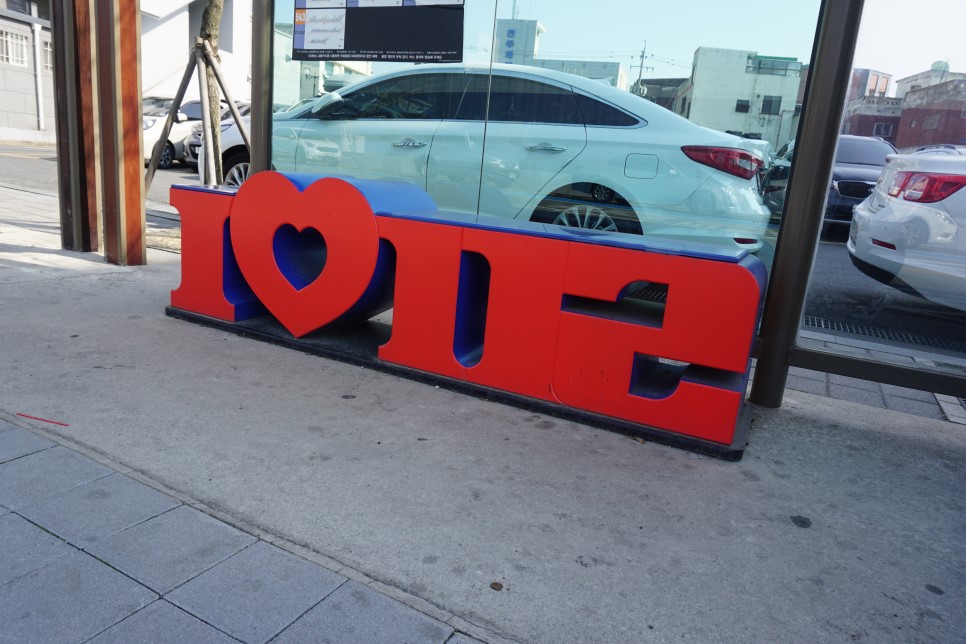 The award winner wanted to change the dull atmosphere of the old grey-ish bus stops. It's just a bench, but it's surely a mood-lifter. The 'LOVE' bench must be a good photo spot.
Jeonju Train Station Bus Stop
The fourth unique bus stop is Jeonju Train Station Bus Stop. Located in front of the train station, it aims to give good first impression of the city.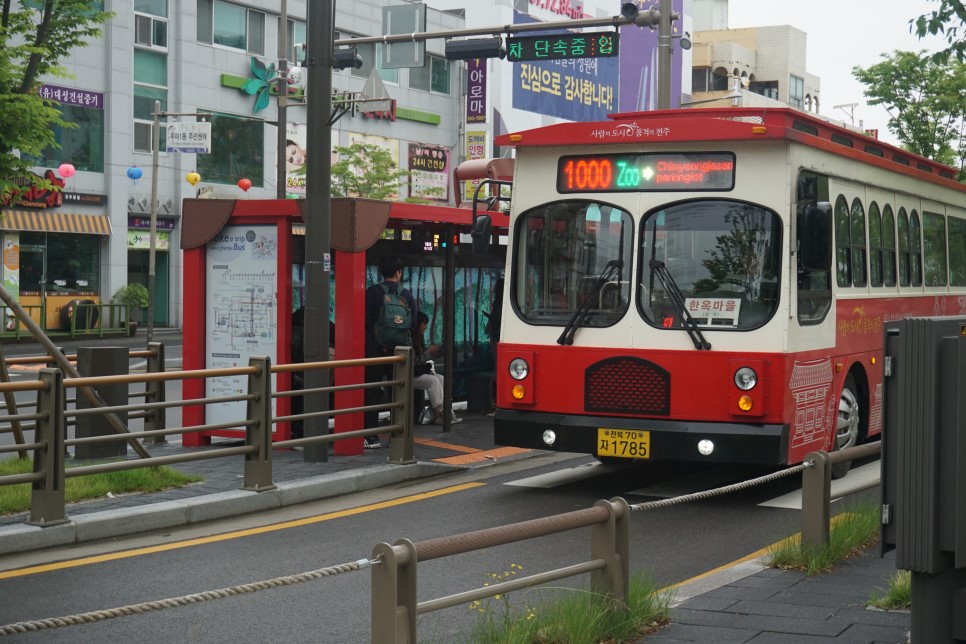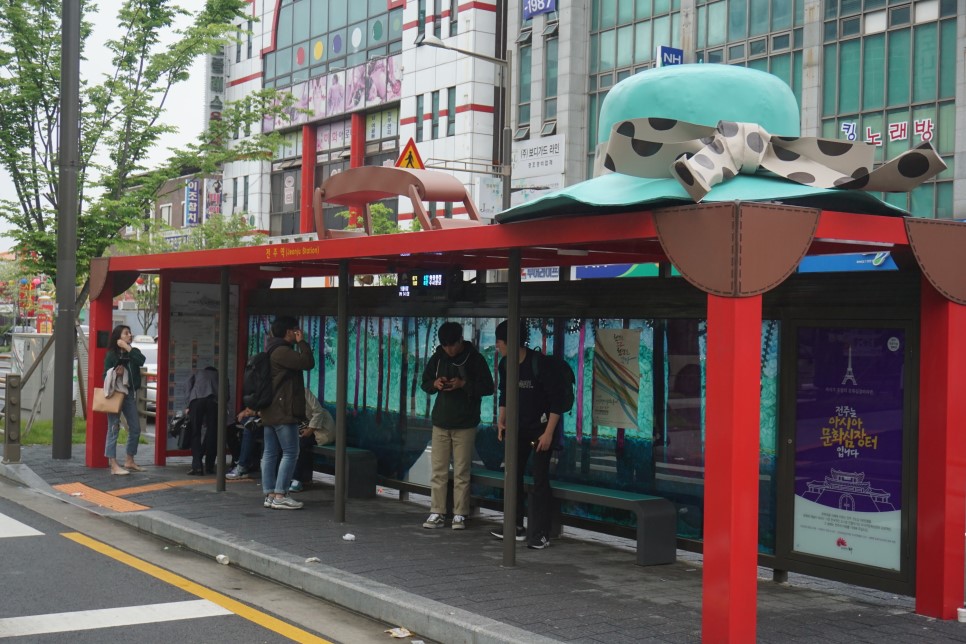 If you look carefully, you'll find out that the whole bus stop resembles a travel luggage, with a handle on the top and a travel hat next to it.
Kookmin Bank Geumam Branch Bus Stop
The fifth unique bus stop is Kookmin Bank Geumam Branch bus stop. The red color and the ribbon 'tying' the stop seems to brighten up the air.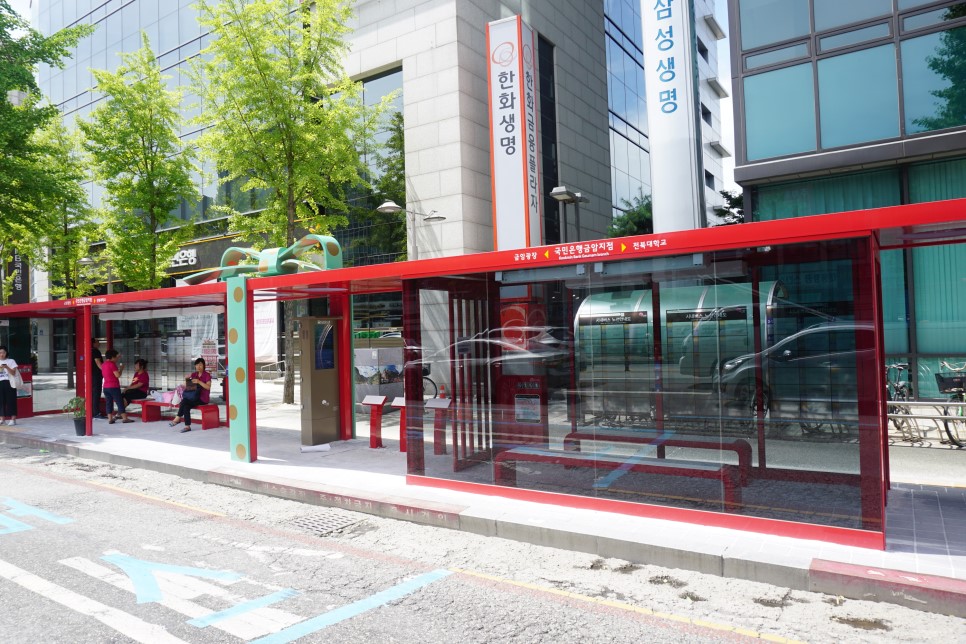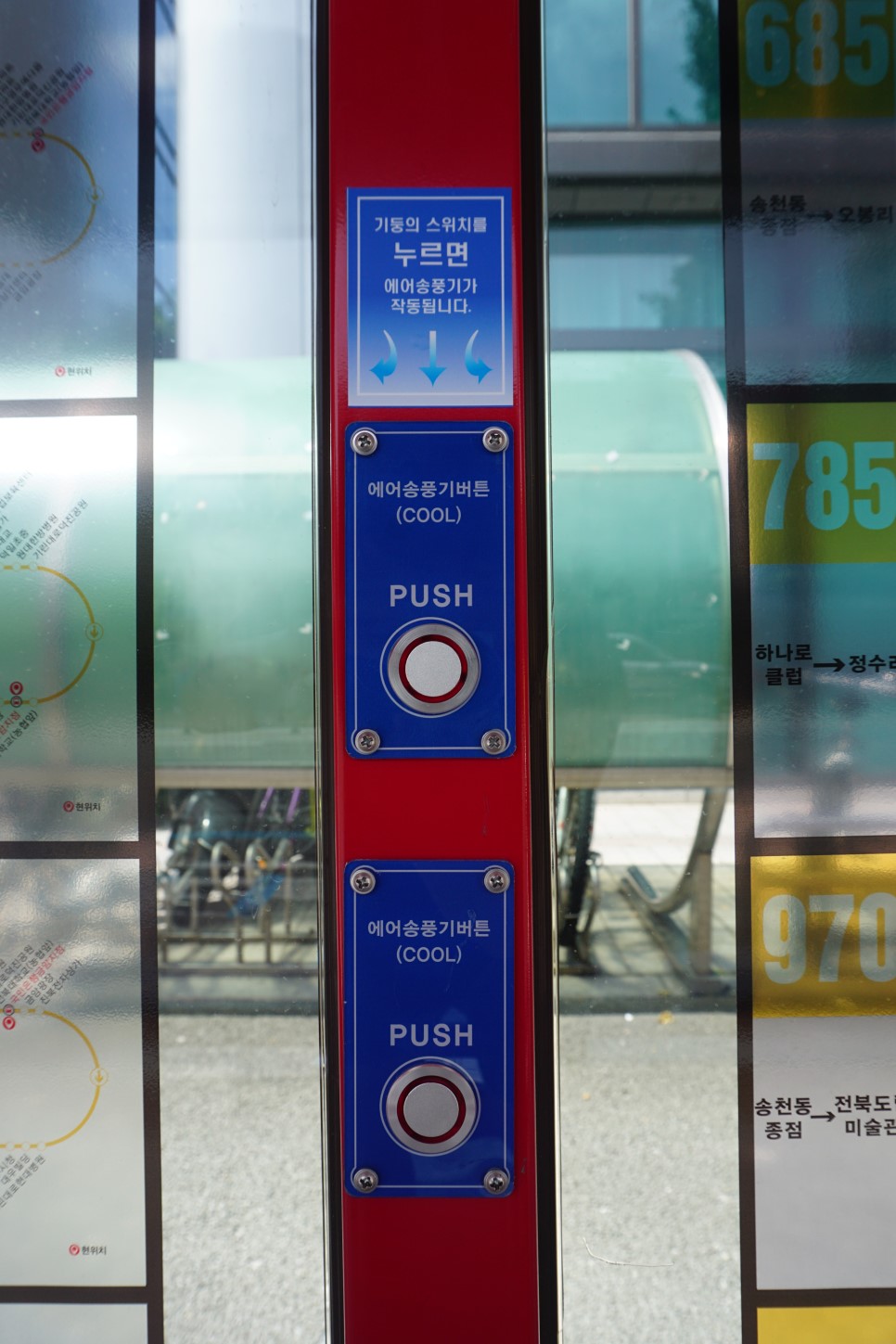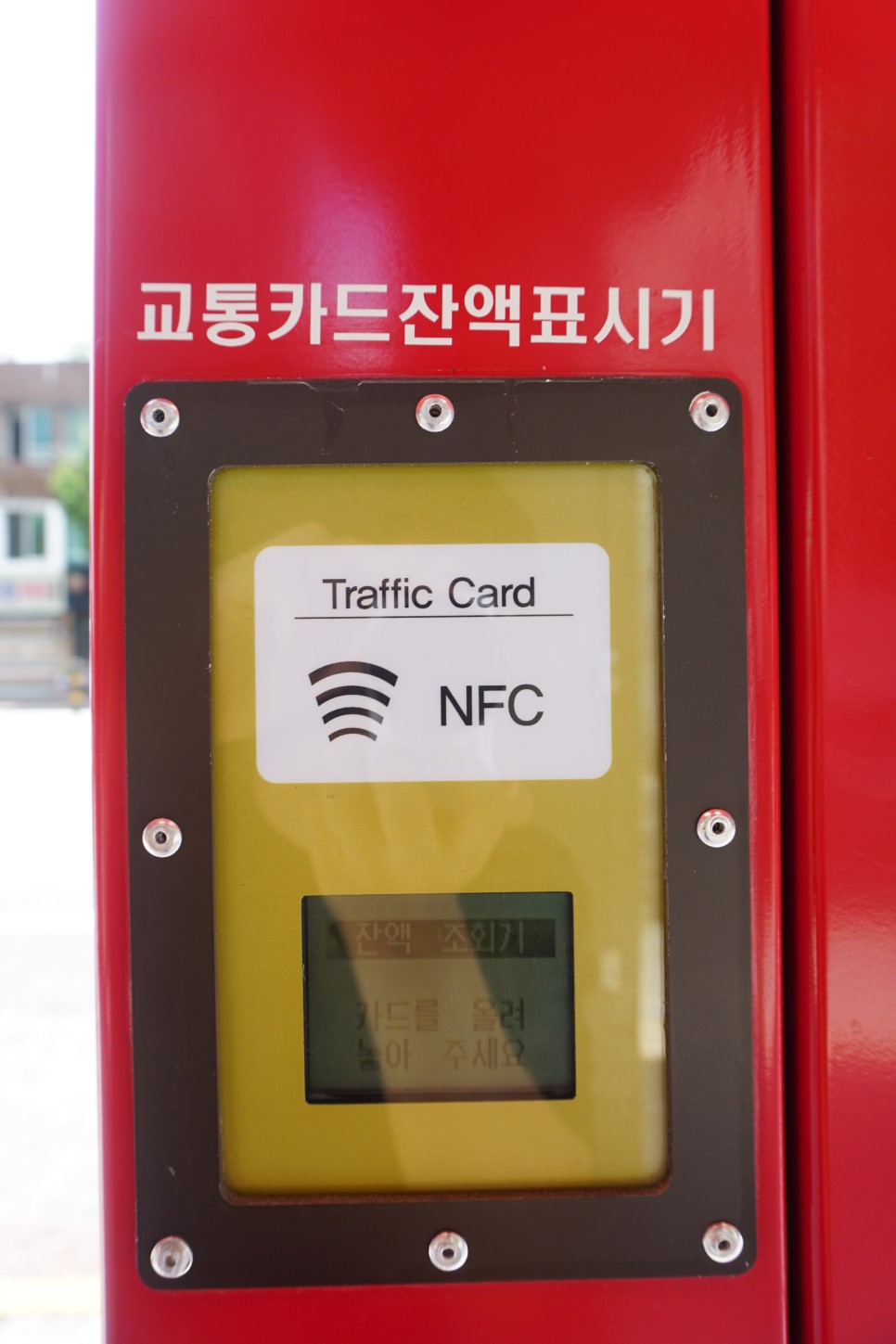 This bus stop is equipped with eight air conditioners and a machine that shows the balance in your T-Money (public transit) card.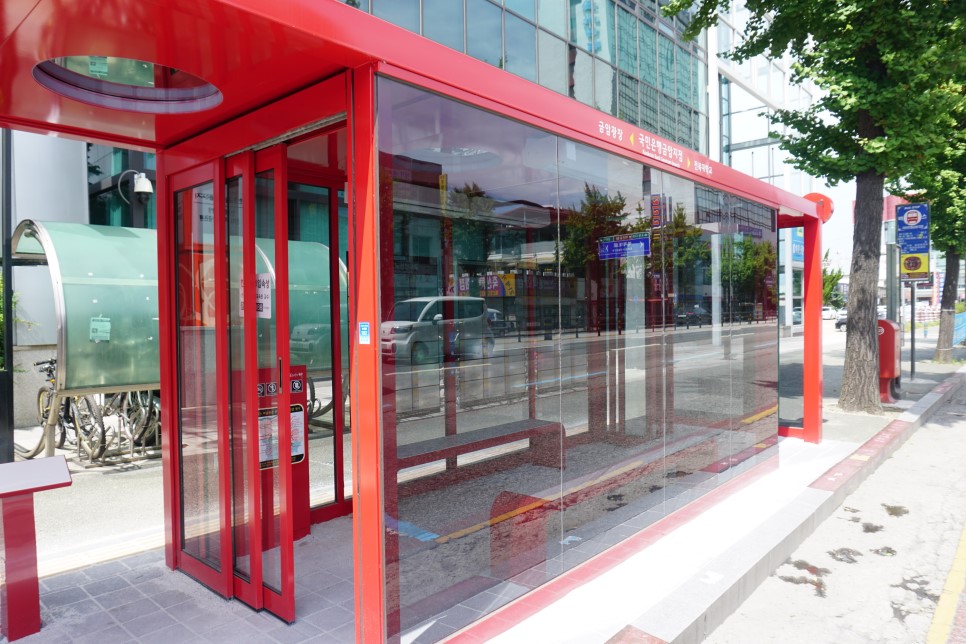 These unique bus stops are the products of collaboration between the local artists and the city of Jeonju. I wish there are more such 'stops with arts' projects so that people can enjoy the history, tales, and nature of Jeonju while waiting for the bus.