Local Winter Delicacy: Warm Blood Sausage Soup with Rice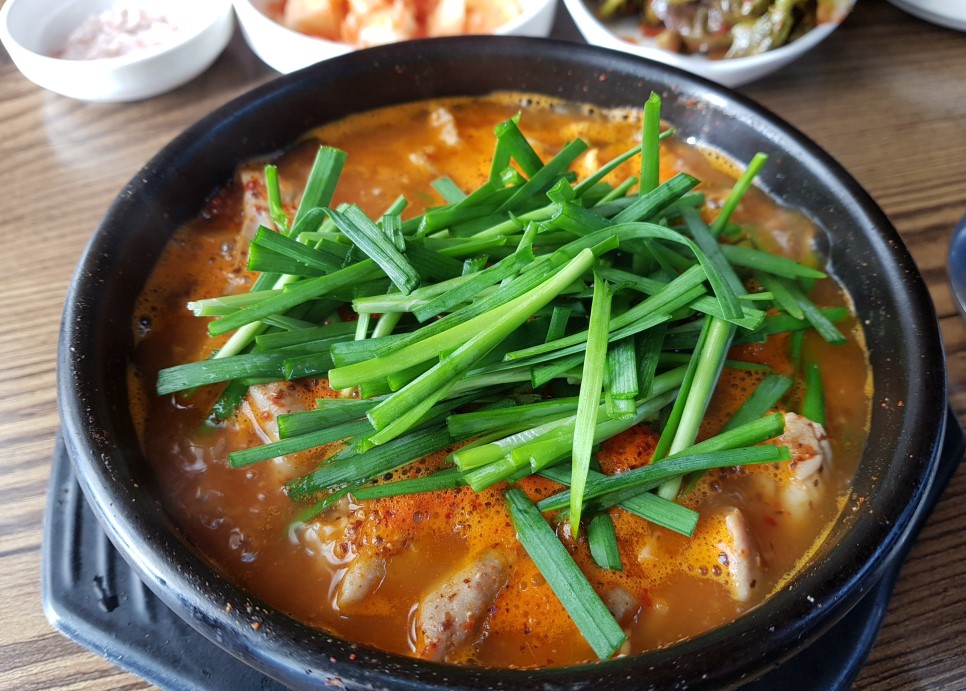 The locals of Jeonju love their Jeonju kongnamul gukbap (bean sprouts soup with rice). But they also can't go without sundae gukbap (Korean blood sausage soup with rice). For those who are unfamiliar with sundae, it's a type of blood sasuage generally made by steaming cow or pig's intestines stuffed with various ingredients, including vegetables, rice, noodles, and minced meat. It's a popular street food in Korea.
In this post, I'll introduce two of the locals' favorite sundae gukbap restaurants.
Hosung Sundae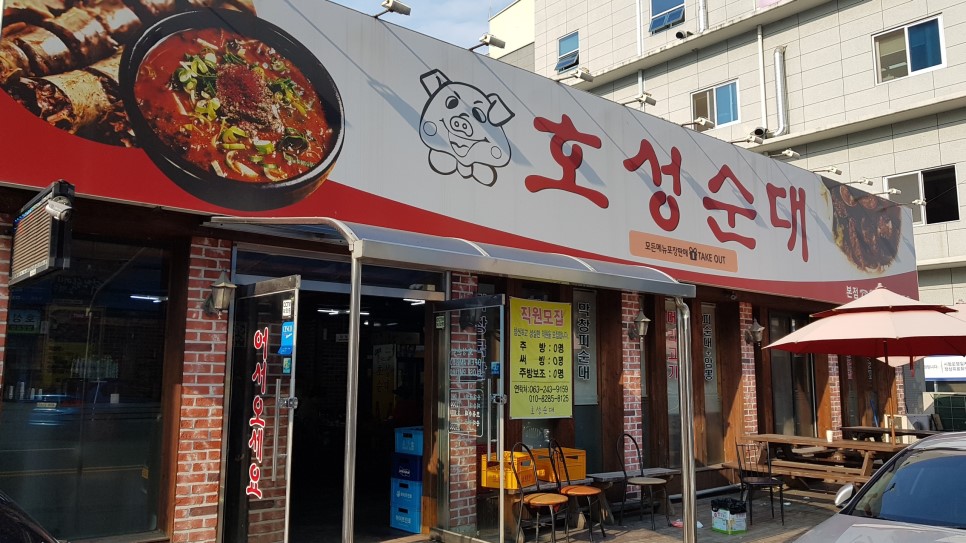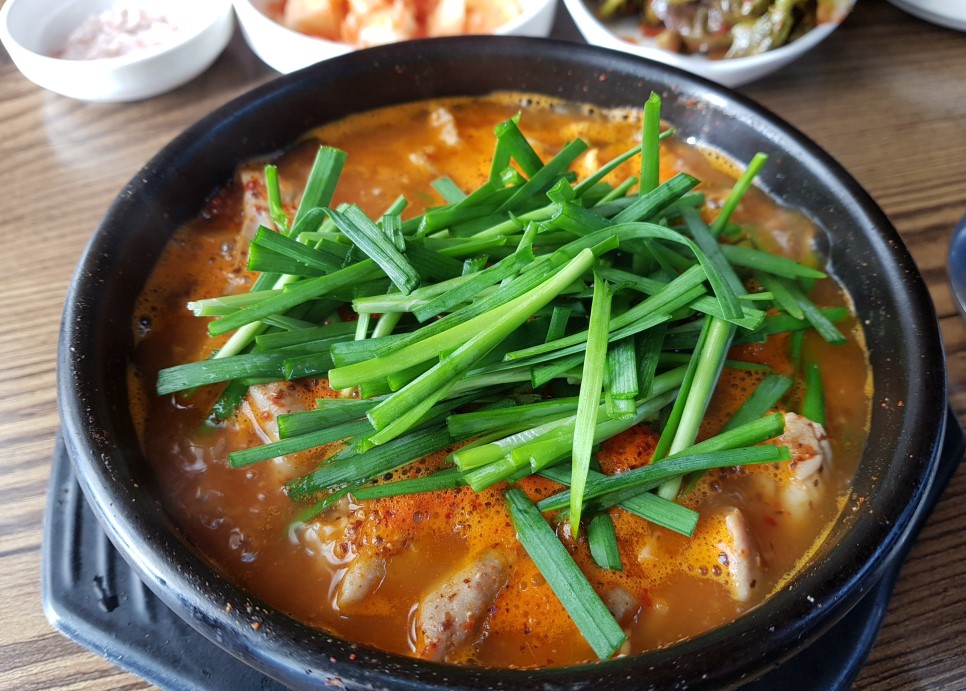 Close from the Jeonju Train Station, 'Hosung Sundae' in Hosung-dong district is one of the locals' favorite sundae gukbap restaurants. Even people living far away from Jeonju have been visiting Hosung Sundae these days.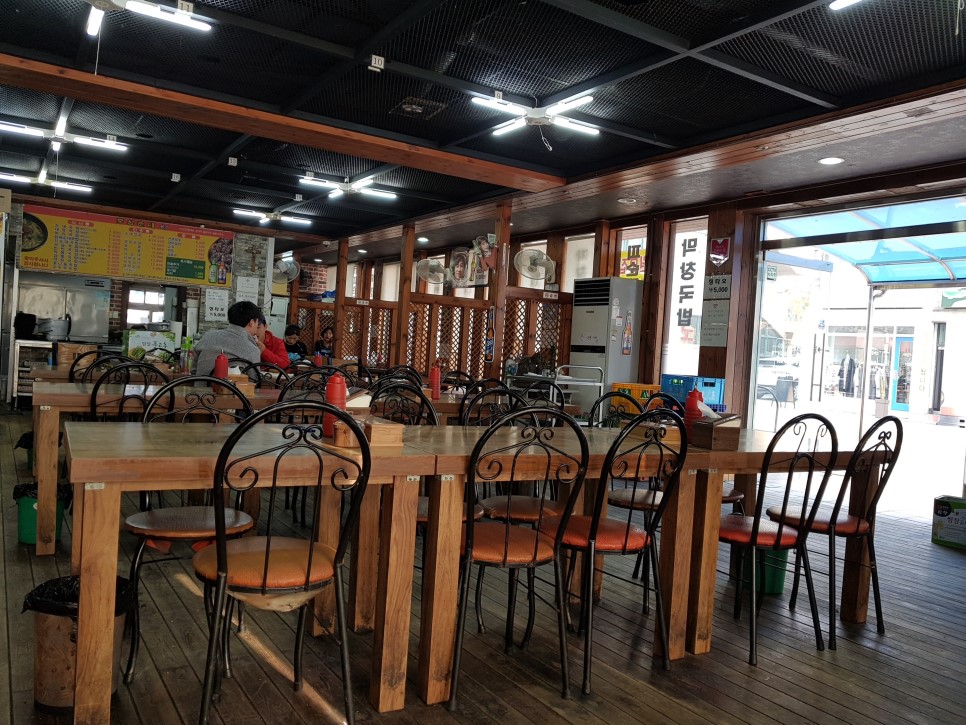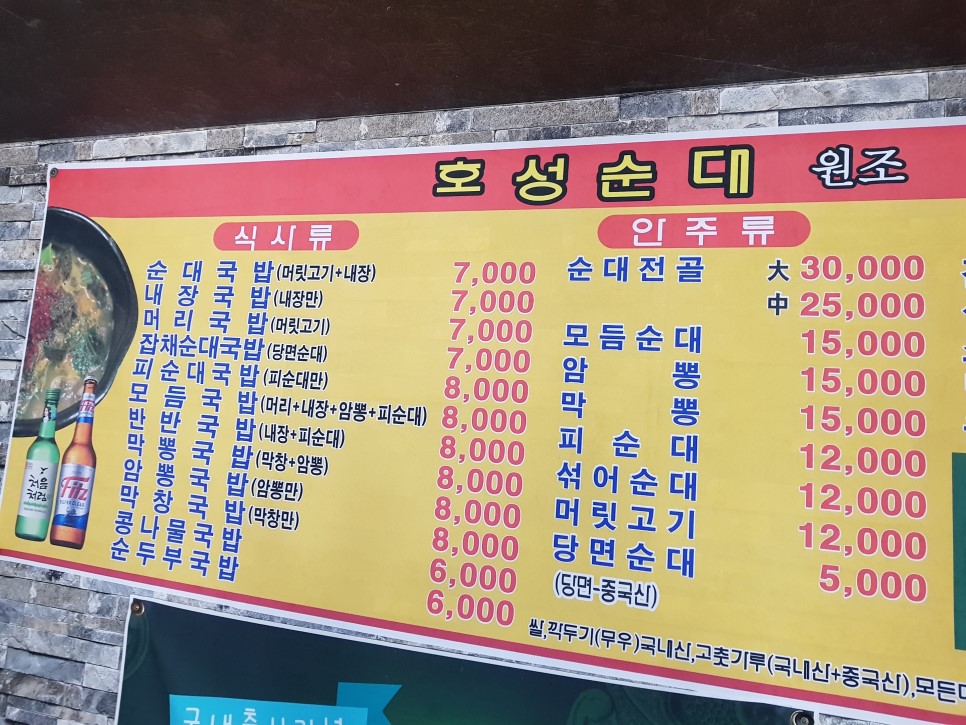 Here, you can choose from ten different sundae gukbap varieties. Apart from sundae gukbap, there are naejang gukbap (pig intestine soup with rice), meori gukbap (pork slice soup with rice), japchae sundae gukbap (glass noodle sausage soup with rice), and others. You'll need some time to decide.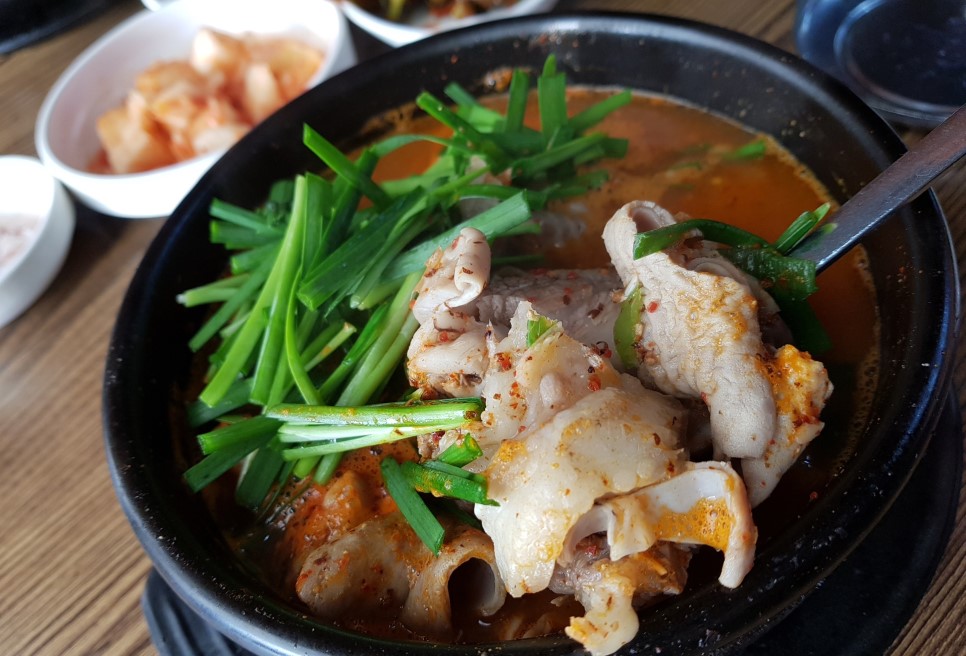 Be aware that the sundae gukbap at Hosung Sundae does not contain sundae pieces. It has pork slice and intestine pieces in it. If you want to taste the typical sundae gukbap containing the blood sausage, order 'japchae sundae gukbap' or 'pisundae gukbap'.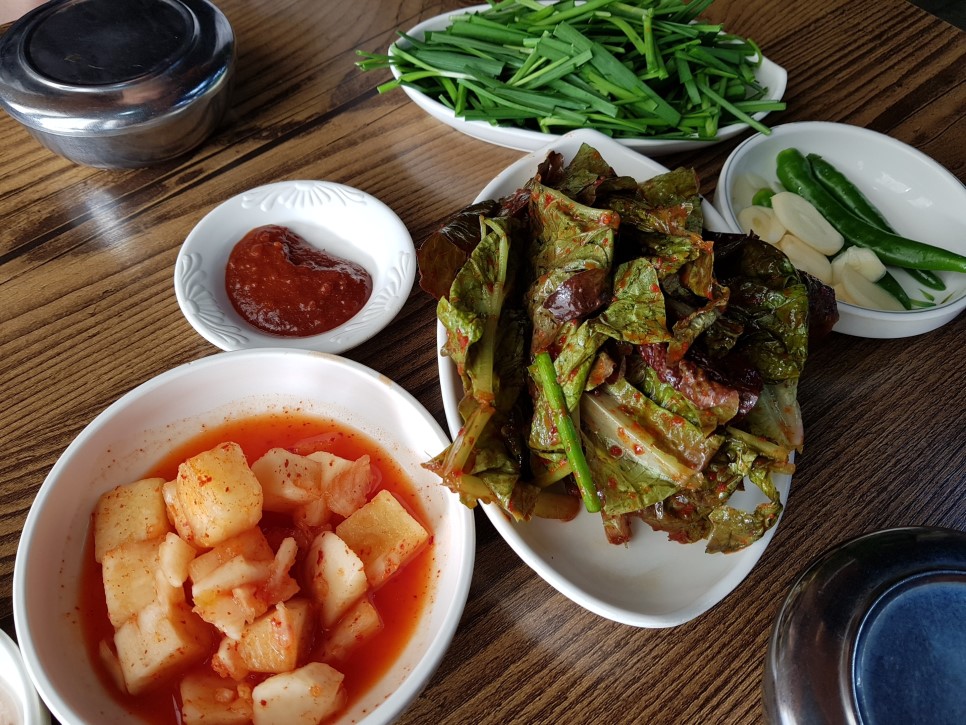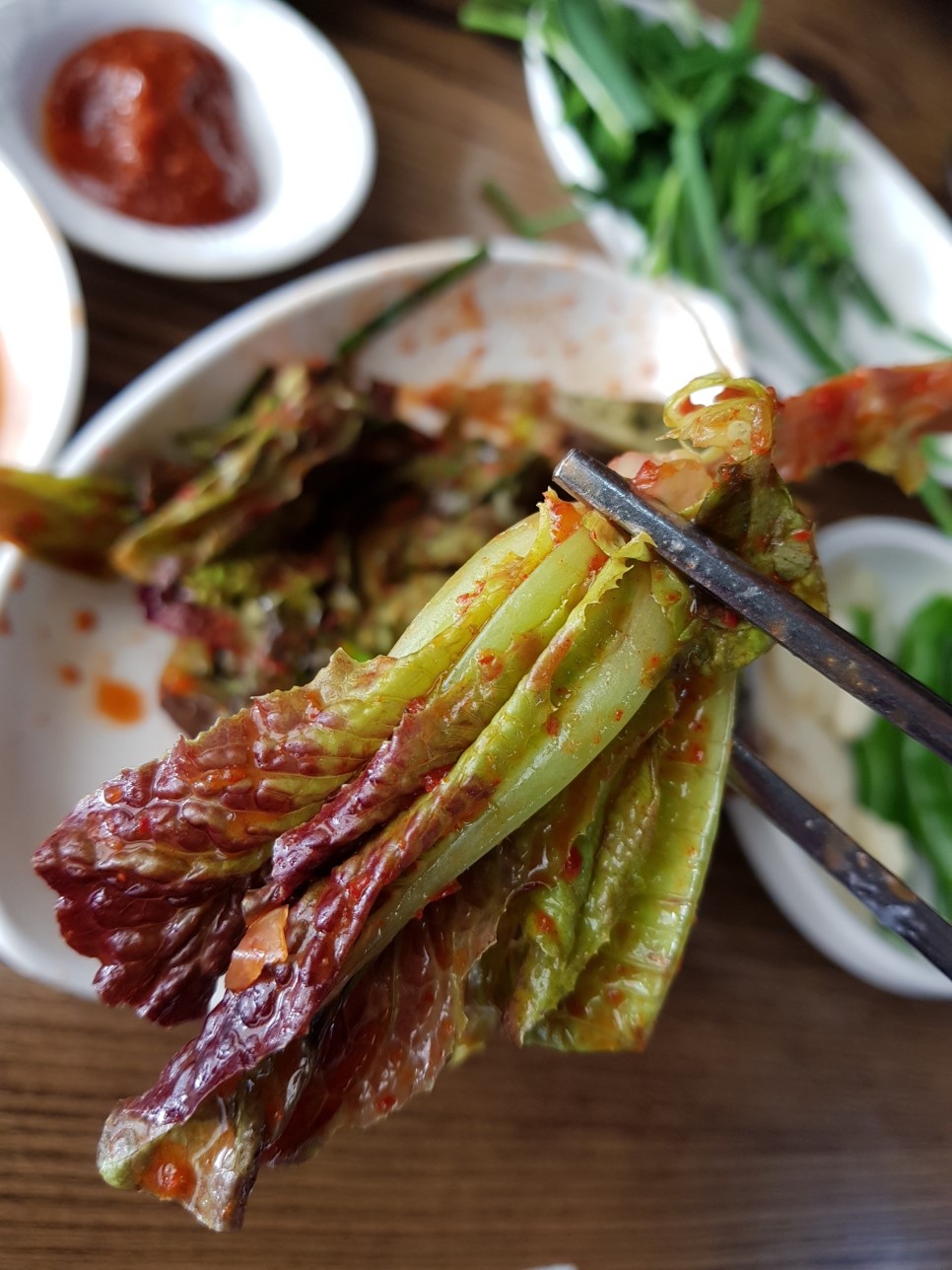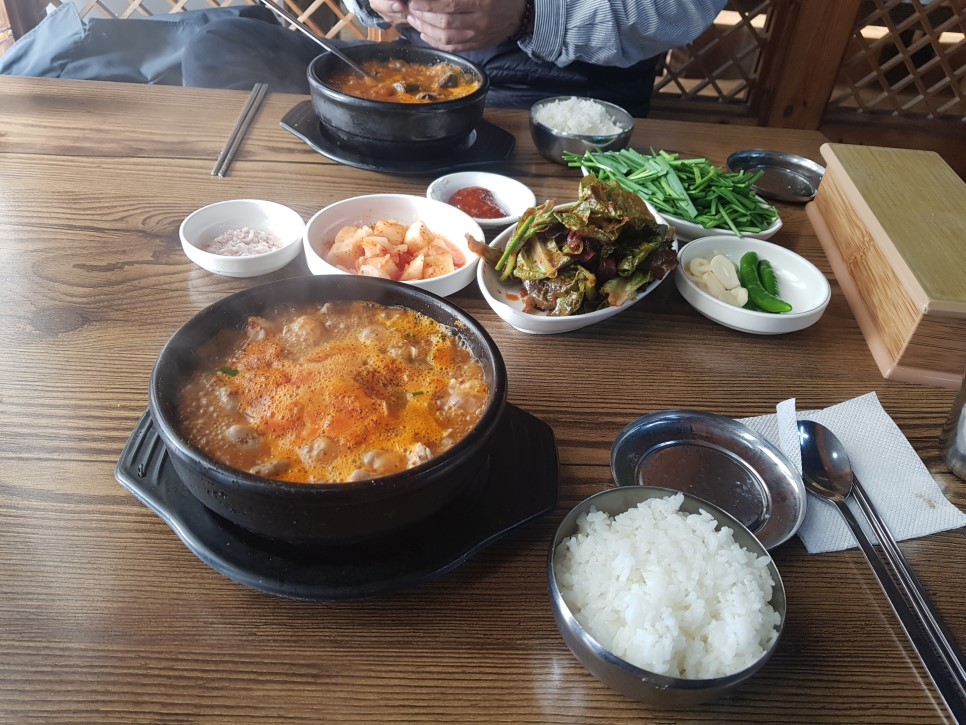 In Hosung Sundae, sangchu muchim (seasoned lettuce) is a famous side dish for sundae gukbap. I could even finish a bowl of rice with just sangchu muchim.
Hosung Sundae
Address: 205 Sori-ro, Deokjin-gu, Jeonju
Opening hours: AM 08:00 ~ PM 11:00
Recommended menu: Pisundae (steamed blood sausage): 12,000 won / Modum Sundae (steamed blood sausage with pig intestine and other parts ): 15,000 won / sundae gukbap: 7,000 won
Pungnyun Sundae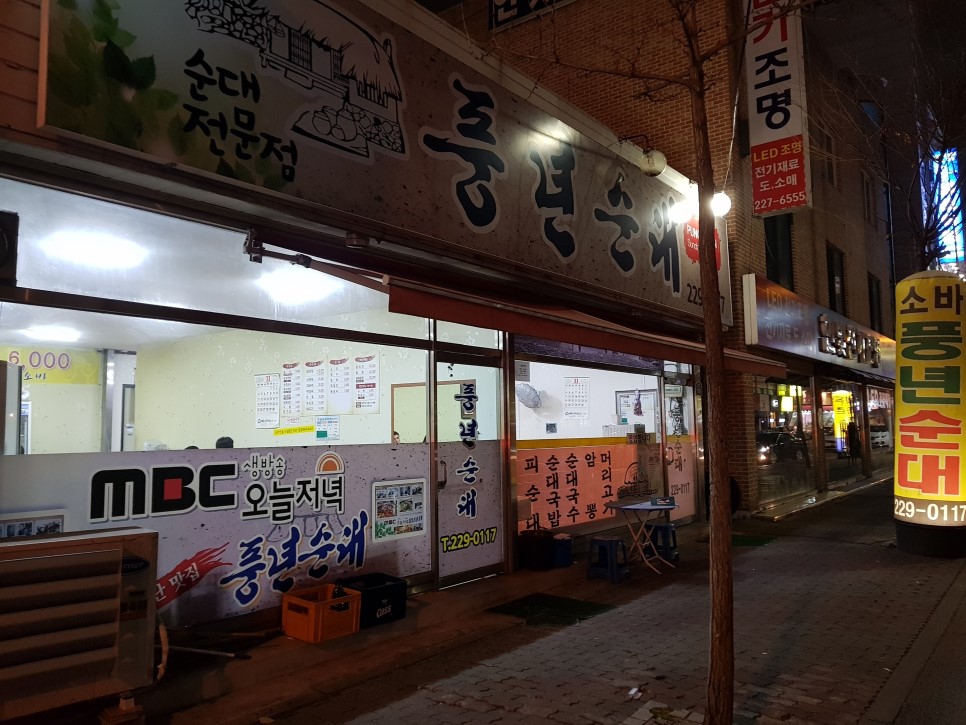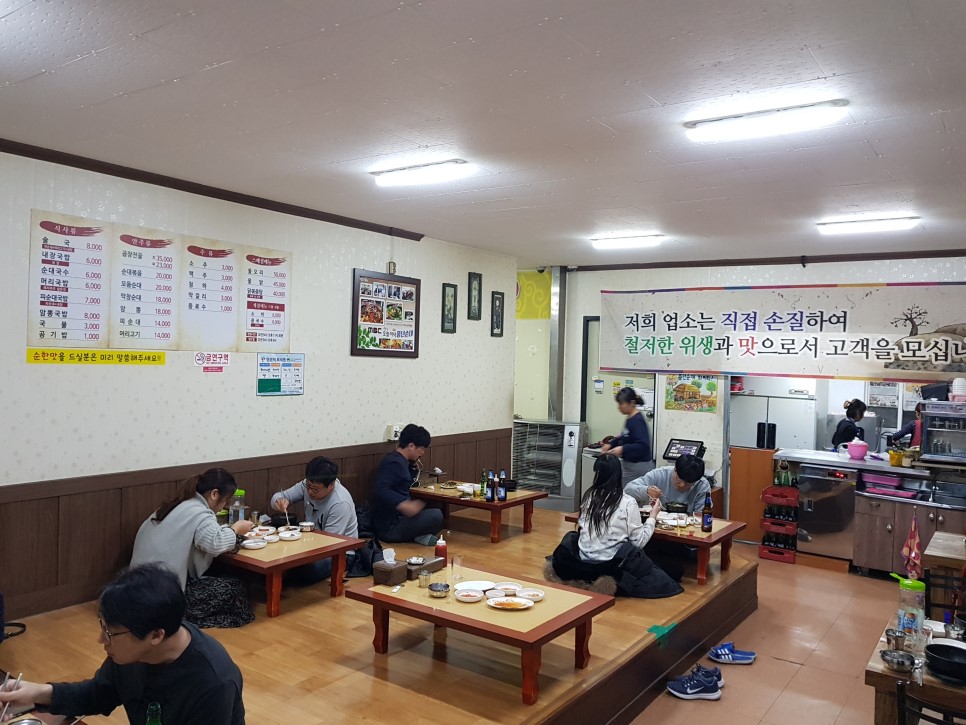 Jeonju's Junghwasan-dong district is frequented by the locals thanks to the food alley filled with gourmet restaurants. One of the oldest occupants of the food alley is 'Pungnyun Sundae'.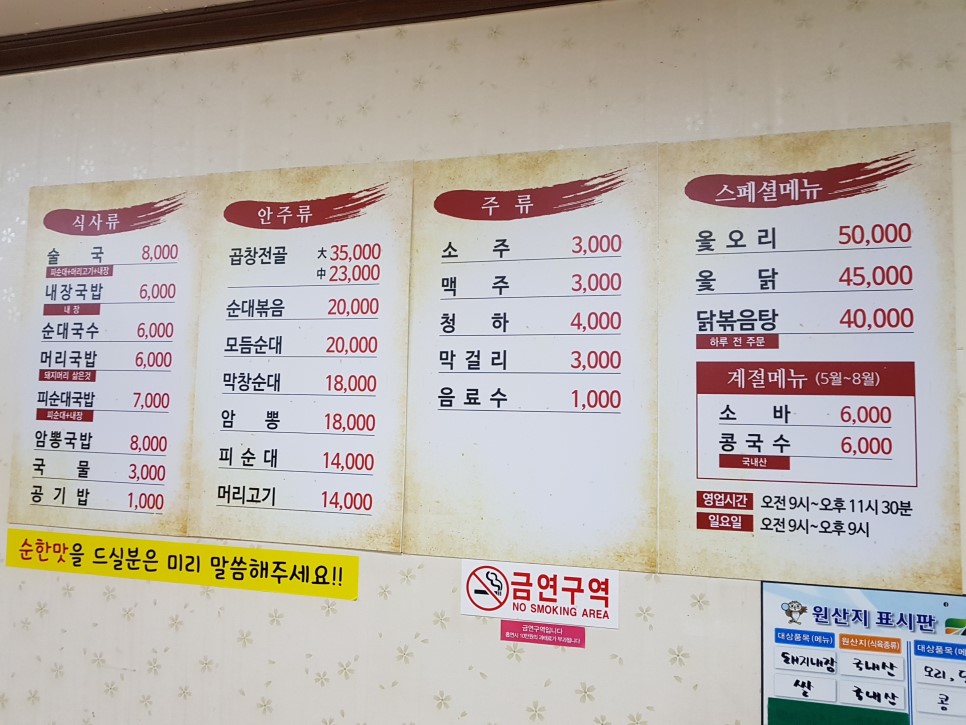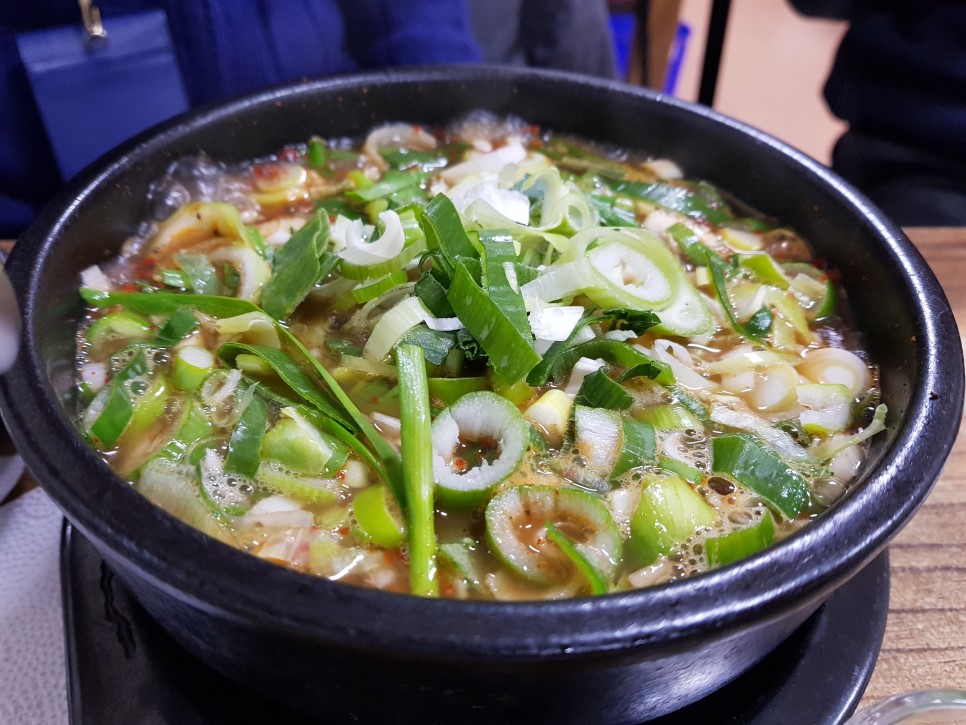 There's something different about the sundae gukbap broth of Pungnyun Sundae. Usually, the broth of a sundae gukbap is made from meat and bone to create the thick and rich flavor. But the broth of Pungnyung Sundae seems more light and more 'fresh' than others.
The secret to the 'fresher' broth of Pungnyun Sundae is young bracken. The sundae gukbap here contains generous amount of bracken and shallot, so that the broth is more light.  Add a spoonful of perilla seed powder and the sundae gukbap almost seems like a medicine that will chase winter flu away.
Pungnyun Sundae
Address: 103 Junghwasan-ro, Wansan-gu, Jeonju
Opening hours: AM 09:00 ~ PM 09:00
Recommended menus: Pisundae Gukbap (blood sausage soup with rice): 7,000 won / Sulguk (blood sausage, pork slice, and intestine soup with rice): 8,000 won / Sundae Bokkum (spicy pan-fried sundae,  intestine, and vegetables): 20,000 won
It's been very cold lately. But don't worry. We can survive the winter with a warm, nutritious, and humble (in terms of price) stamina bowl of sundae gukbap. Don't miss trying it when you're in Jeonju!