Jeonju's Three Most Popular Street Food Venues: Ttokbokki, Hottok, Tuigim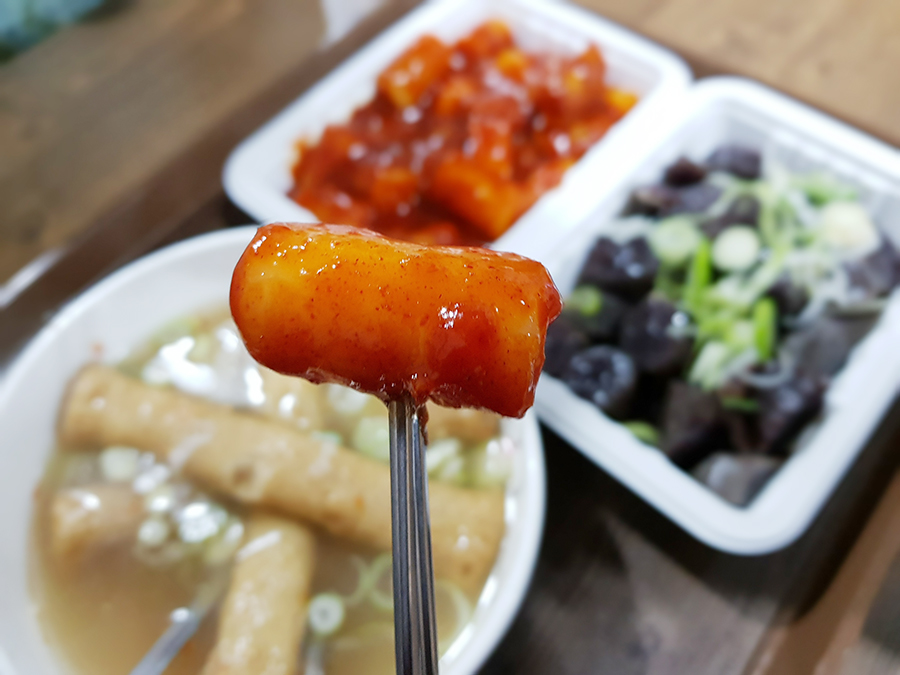 Jeonju overflows with gourmet food venues: kongnamul gukbap (bean sprouts and rice soup), bibimbap, ttokgalbi (grilled short rib patties), sundaegukbap (Korean blood sausage and rice soup), street foods of the Hanok Village and the Nambu Night Market. However, you really don't want to miss these most popular street food venues in Jeonju.
This week, I visited three of these street food venues.
Doraon Ttokbokki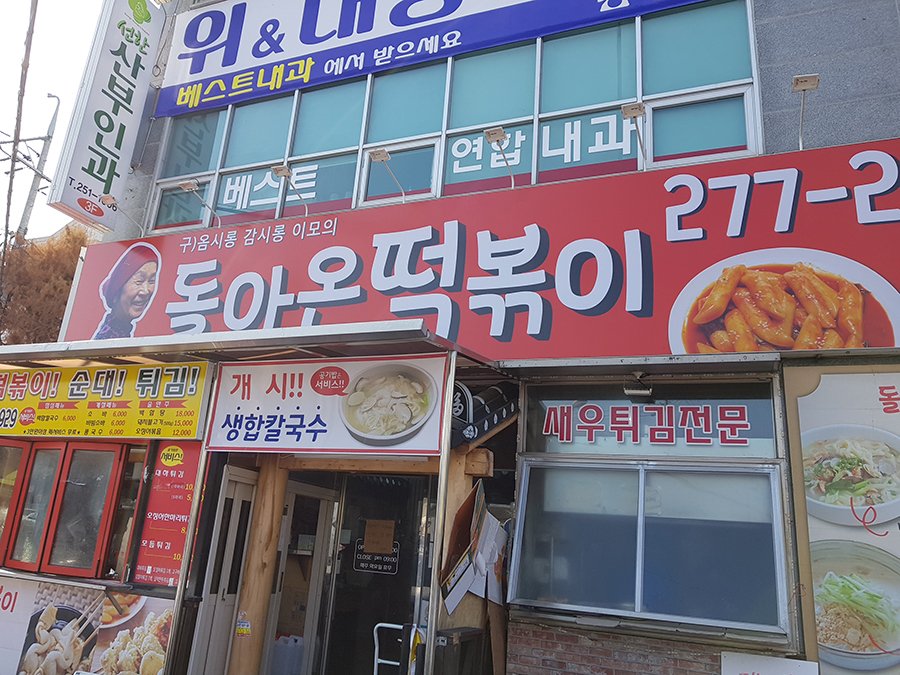 Address: 53 Andeokwonro, Deokjingu, Jeonju, Jeonbuk
Price: ttokbokki 3,000 won / sundae 3,000 won
Doraon Ttokbokki (meaning 'ttokbokki returns') is the reincarnation of Omsirong Gamsirong, the most popular street food venue among the locals that used to be in the Gaeksa district. The new venue opened in Jinbukdong district.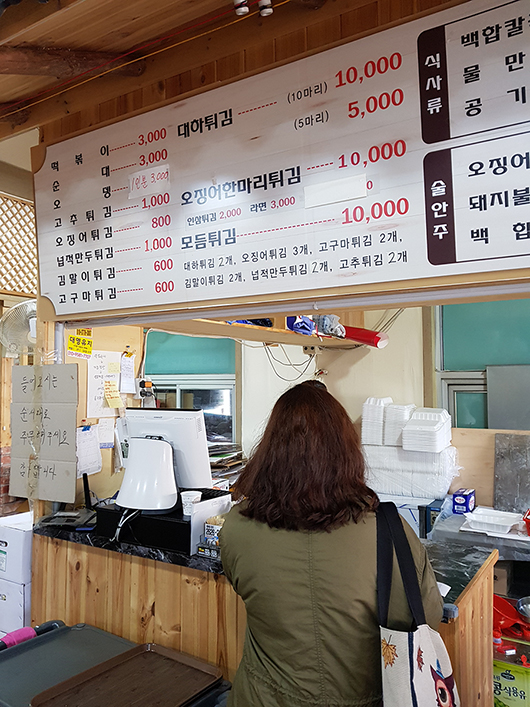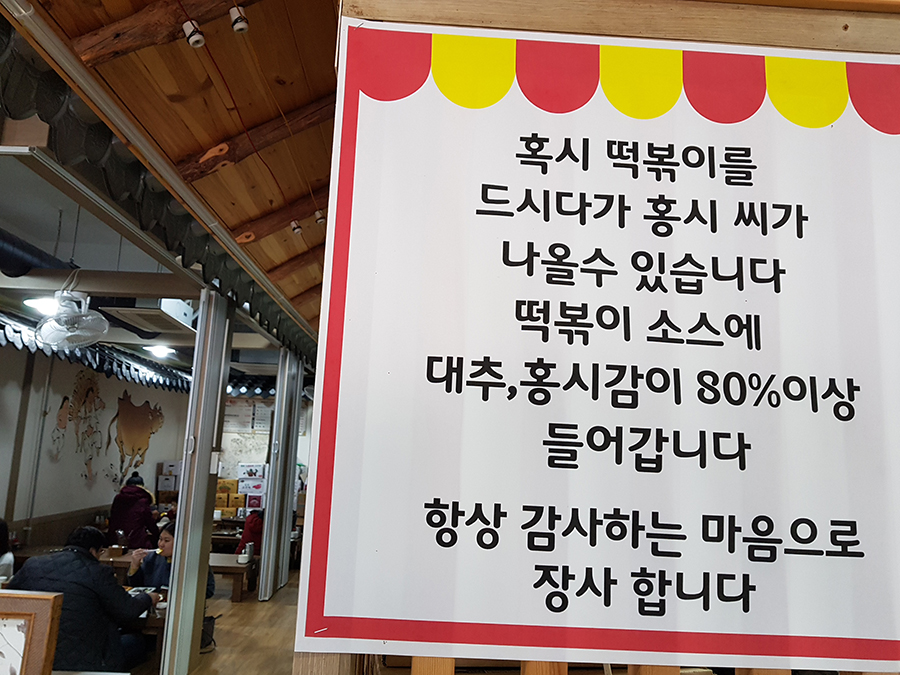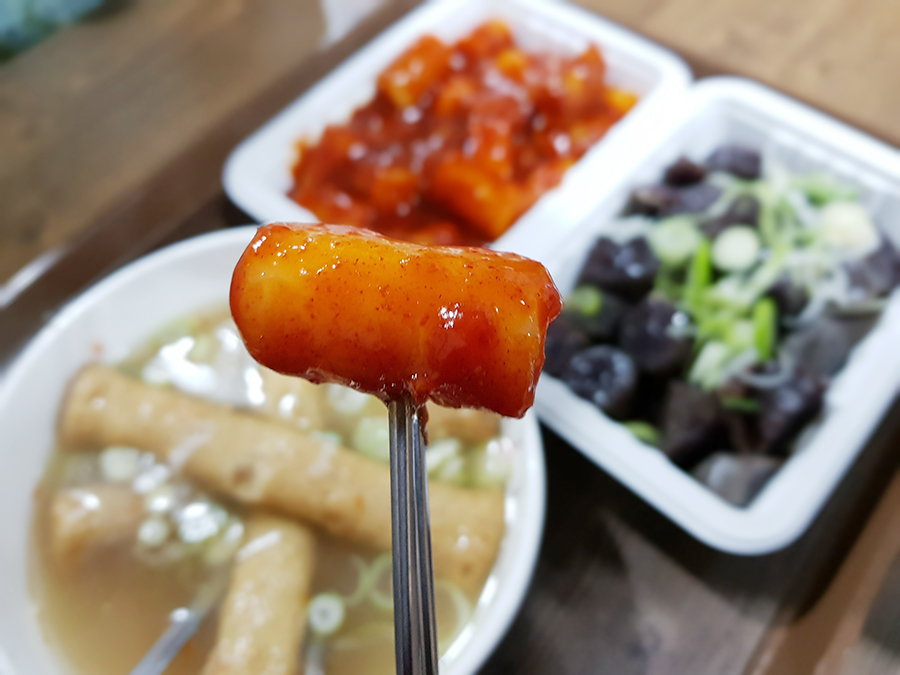 Doraon Ttokbokki still cooks ttokbokki according to the old recipe of Omsirong Gamsirong, which includes jujubes and ripe persimmons to its hot chilli ttokbokki sauce. There are also sweet potatoes in the sauce, which harmonizes spicy, sweet and salty flavors. Once you start eating, it's difficult to stop.
Doraon Ttokbokki also sells kalguksu (chopped noodle and vegetables in anchovy broth), fried squid and others. Let's go check these out!
Wonjo Jungang Chapsal Hottok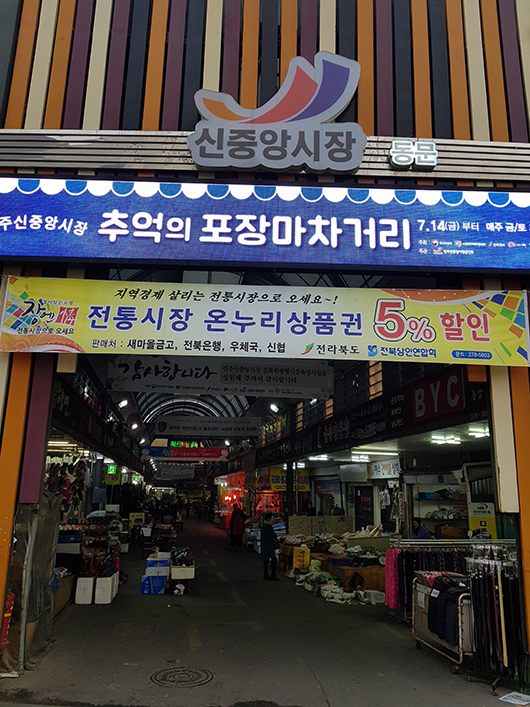 Address: 49, Taepyung 5gil, Wansangu, Jeonju, Jeonbuk
Price: Hottok 1,000 won / Odaeng 1,500 won
Hottok (Korean pancake stuffed with sugar) and odaeng (fish cake) have been typical cheap soul food of Koreans. One of the most famous hottok venue in Jeonju is Wonjo Jungang Chapsal Hottok. The place is a bit difficult to find, since it's a quite small venue inside Sin Jungang Sijang (market). Here's a tip for getting there: look for Gogi Baekhwajeom.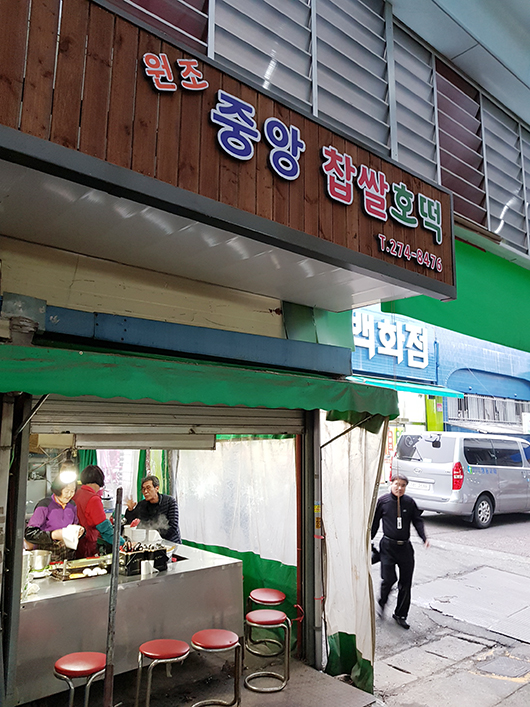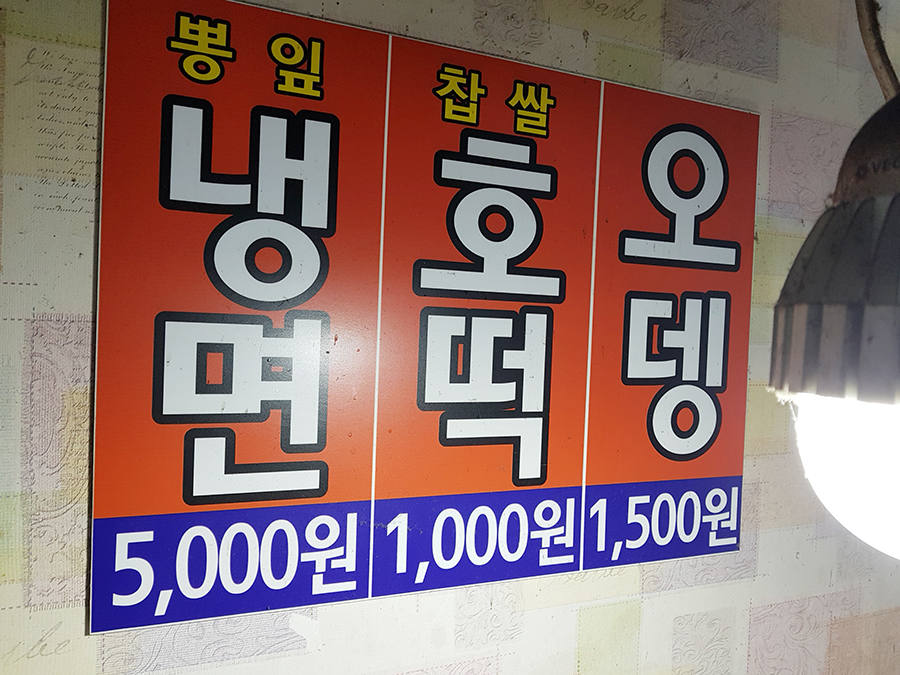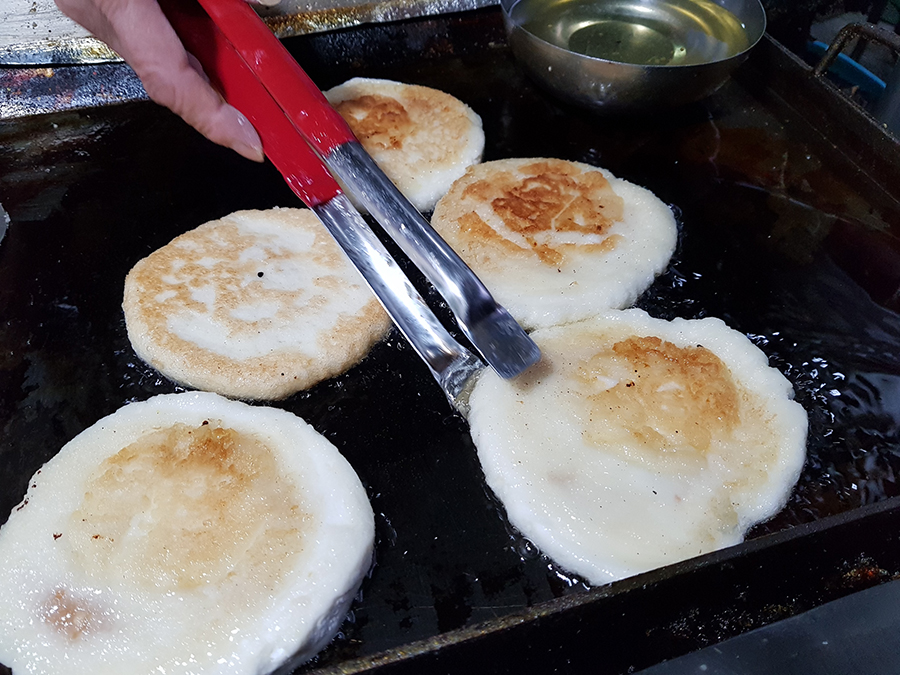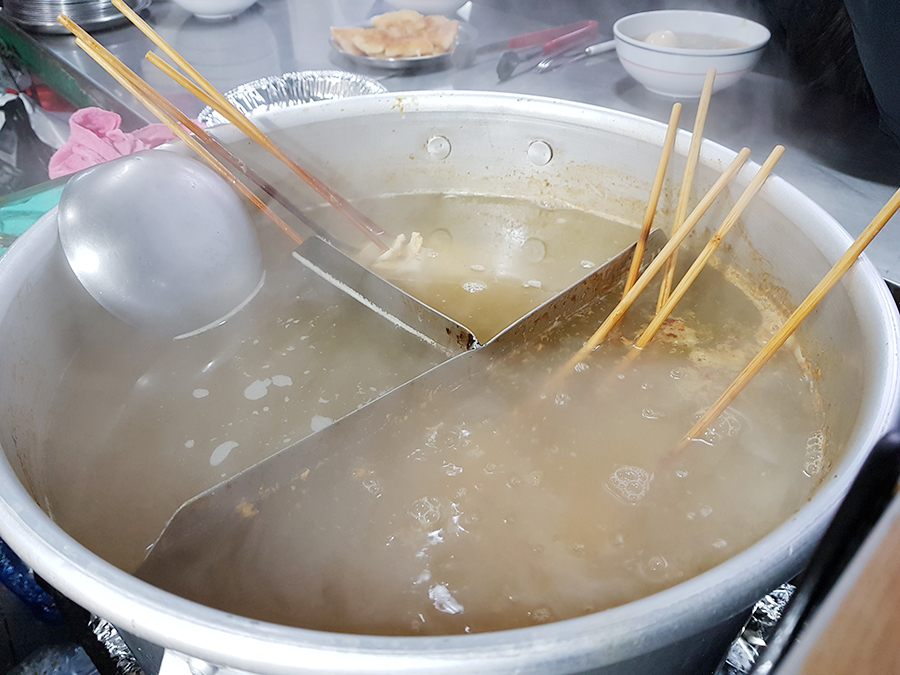 The small but cozy venue is busy all day cooking chapsal hottok (glutinous rice hottok). Here, I recommend ordering hottok with odaeng. The soft texture, slightly salty flavor and warmth of odaeng will enhance the sweet flavor and gentle stickiness of hottok.
Gyeonggijang Matna Tuigim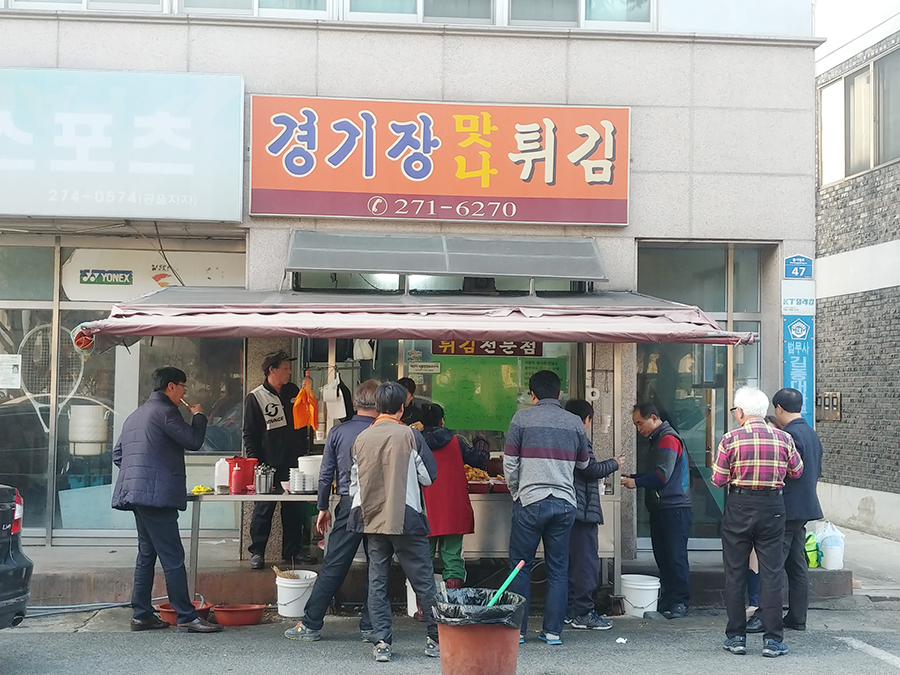 Address: 47 Deulsapyungro, Deokjingu, Jeonju, Jeonbuk
Price: two tuigims 1,000 won / hotdog (corndog) 1,000 won
Next to Jeonju Stadium and close to the Jeonbuk National University is an old tuigim (fried dishes) venue called Gyeonggijang Matna Tuigim. This venue has been long-time favorite of the nearby Jeonbuk National University students and locals visiting Deokjin Swimming Pool and Jeonju Stadium!
It is said that, many regular visitors to Deokjin Swimming Pool usually fail to lose weight, because they lose control of their dieting thanks to the sweet smell of the tuigim from this place.
Tuigim is sold in small portions (from two pieces) and hotdog (corndog) is only 1,000 won. The price seems very reasonable. This venue is only open during the weekdays!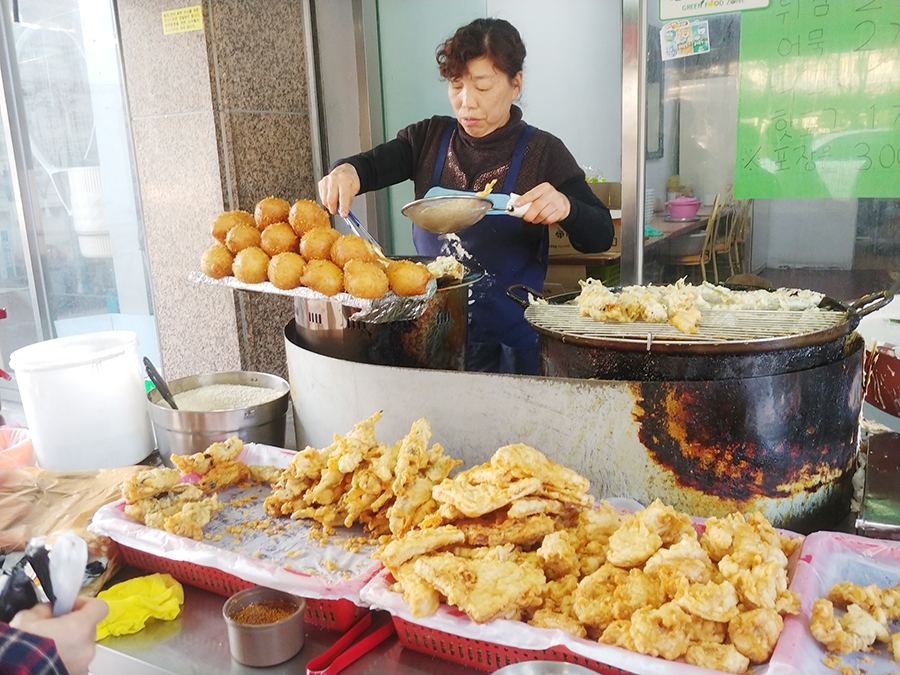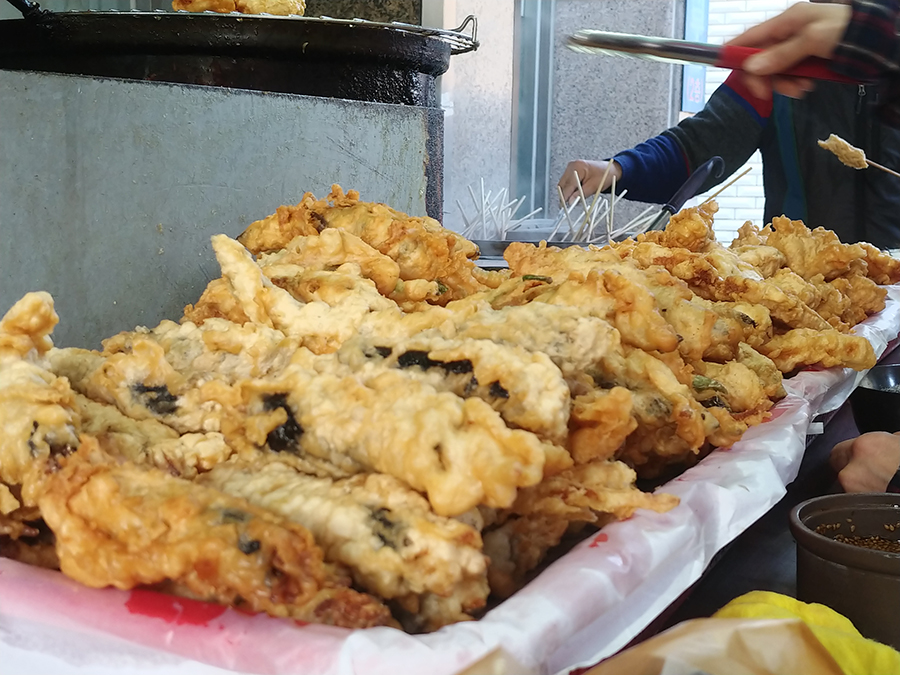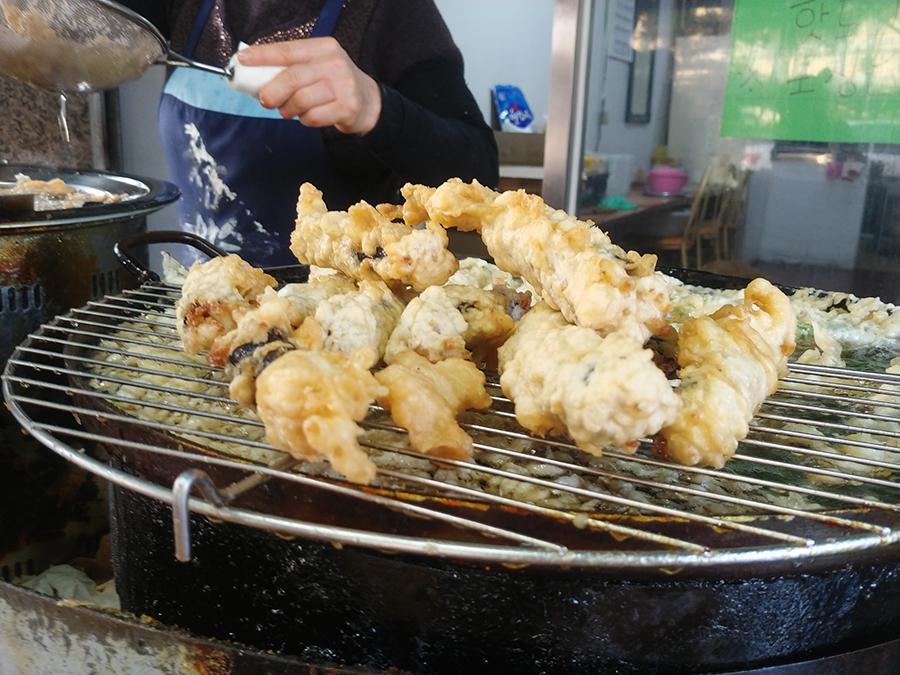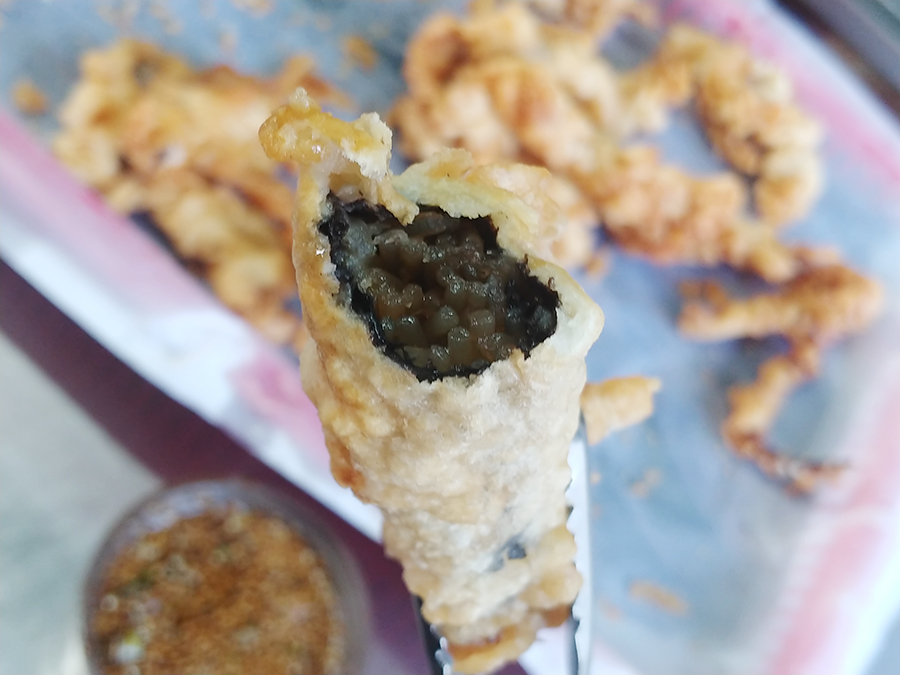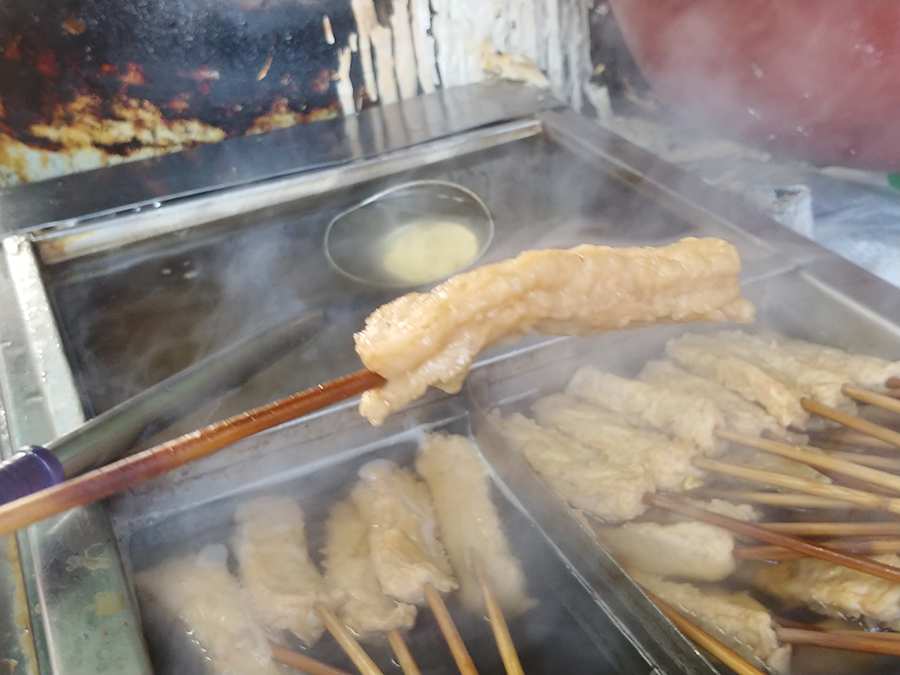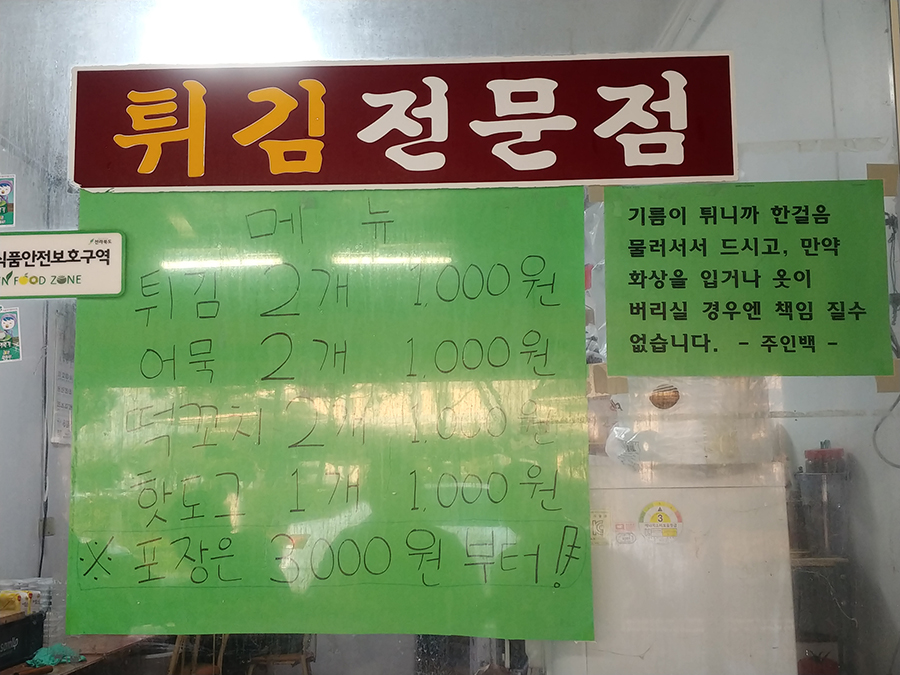 I wonder, why having street food between meals makes me happier?
These days in Korea, 'sohwakhaeng' (finding small but certain happiness in the everyday lives) is a trend. I recommend visiting these street food venues for your own sohwakhaeng!