Jeonju-City english blog foreigners' comments event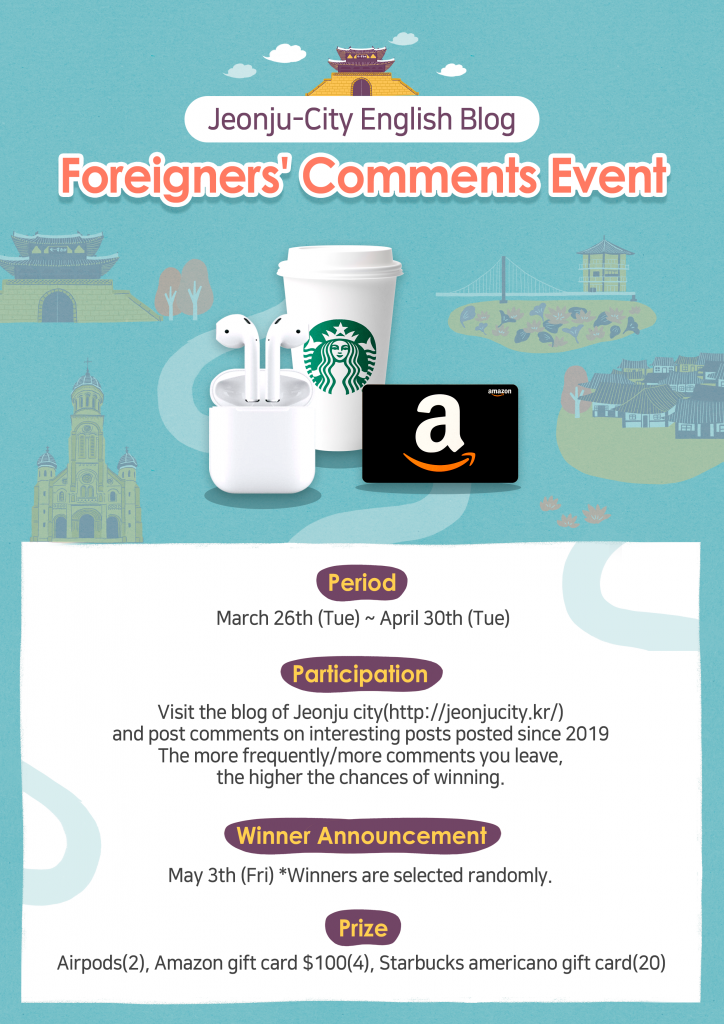 Jeonju-City english blog foreigners' comments event
Jeonju is the most Korean city! Welcome to Jeonju-City Blog. This blog is trying to convey various information about Jeonju in English to foreigners. Which posts on this blog are you interested in? Please leave your comments in English on the blog posts published in 2019. Various gifts are prepared for the foreigners who participated in the event. Go for it now!
TIP: The more frequently/more comments you leave, the higher the chances of winning.
Period
March 26th (Tue) ~ April 30th (Tue)
Participation
Visit the blog of Jeonju city(http://jeonjucity.kr/) and post comments on interesting posts posted since 2019
Winner Announcement
May 3th (Fri) *Winners are selected randomly.
Prize
Airpods(2), Amazon gift card $100(4), Starbucks americano gift card(20)