All About Jeonju Cheongnyeon ('Youth') Mall, Part 1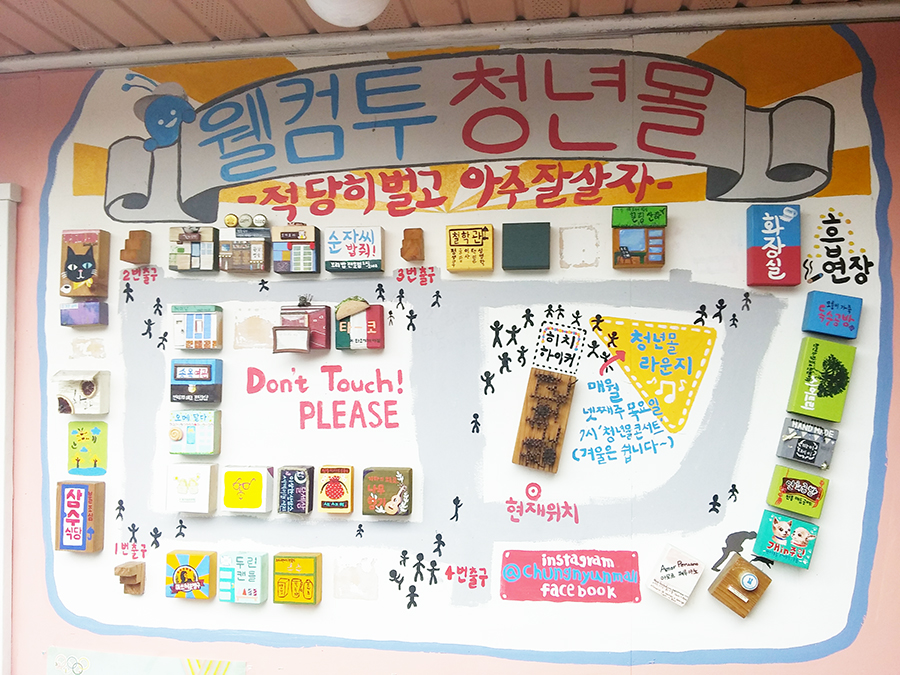 Cheongnyeon (meaning 'youth' in Korean) Mall, located in the second floor of Jeonju Nambu Market, is filled with unique stores and venues. For example, you may find a café specializing in hand-drip coffee, a handcraft store specializing in traditional Korean knots, a store selling unique items for animal companions, exotic food venues, and many more.
The mall was established to revitalize local traditional markets and to foster young and creative entrepreneurs. Under the slogan 'let's earn modestly but live very affluently,' Cheongnyeon Mall is a community of cooperating young entrepreneurs. Let's check out the stores here then?
Gae-in-joo-in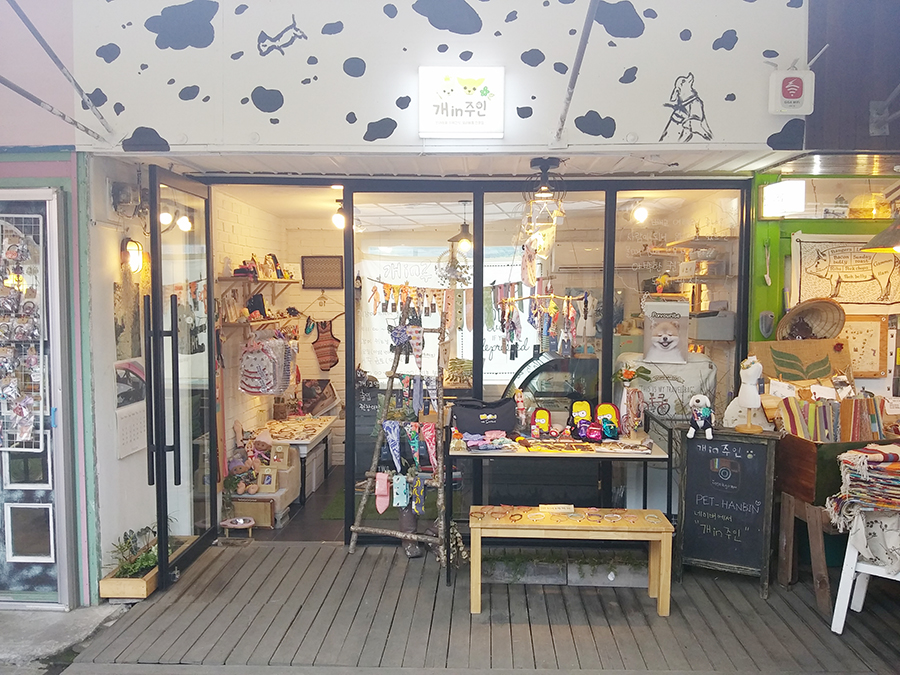 'Gae-in-joo-in' is a small store selling items for your animal companion. The store sells home-made snacks and raw-food safe for pets. The storeowner personally makes pet clothes, pet scarves, and dog collars.
Goorapa Sikdang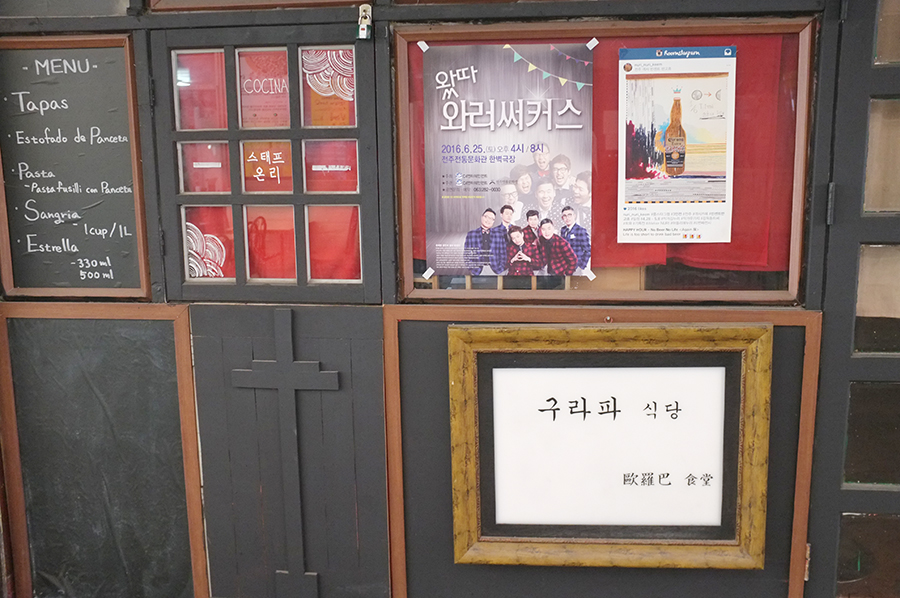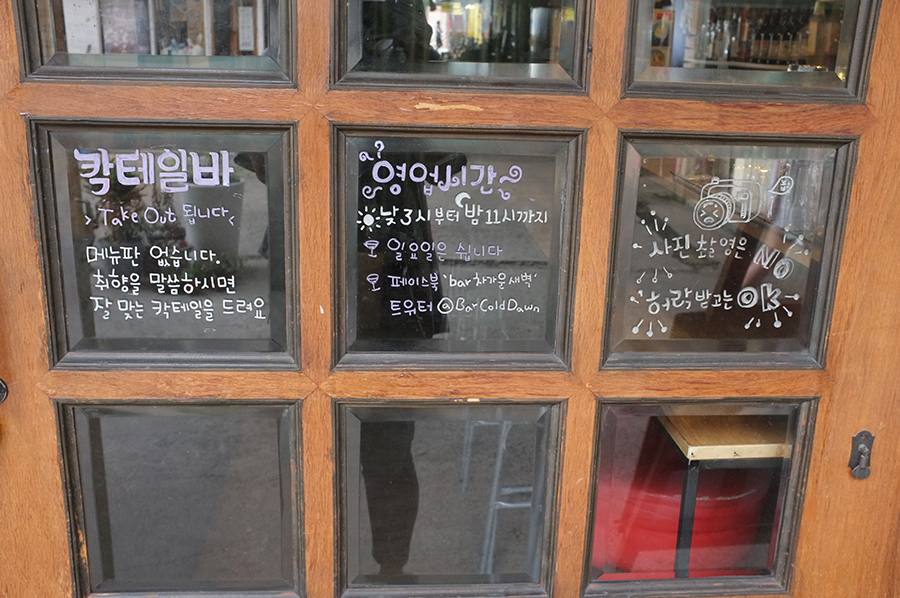 'Goorapa Sikdang' ('Goorapa' is how Koreans used to call 'Europe' a century ago and 'Sikdang' means restaurant) is a venue offering European dishes based on Spanish cuisine, such as various tapas, Spanish pork, and the like. I recommend the tapas dish of baguette with champignon paired with a glass of sangria!
Casa del Taco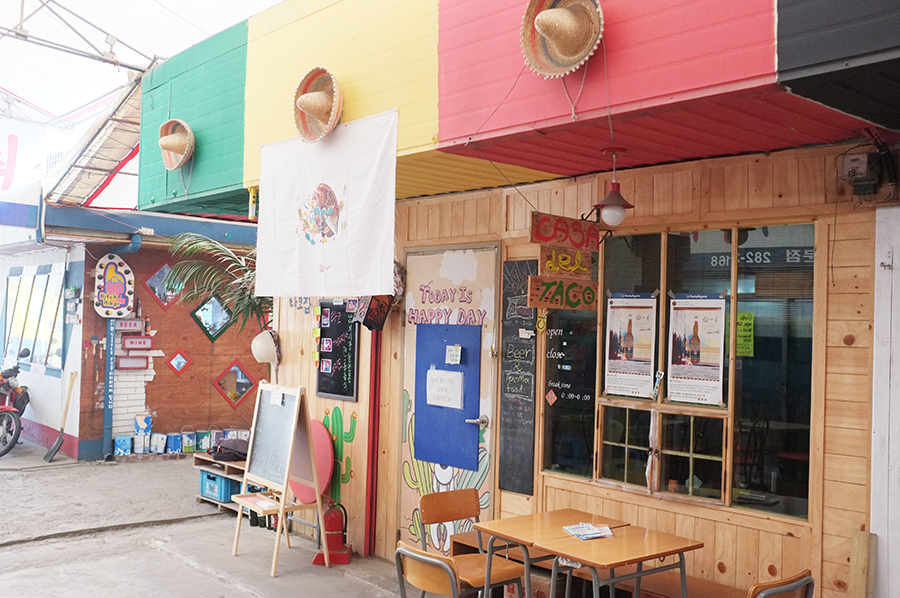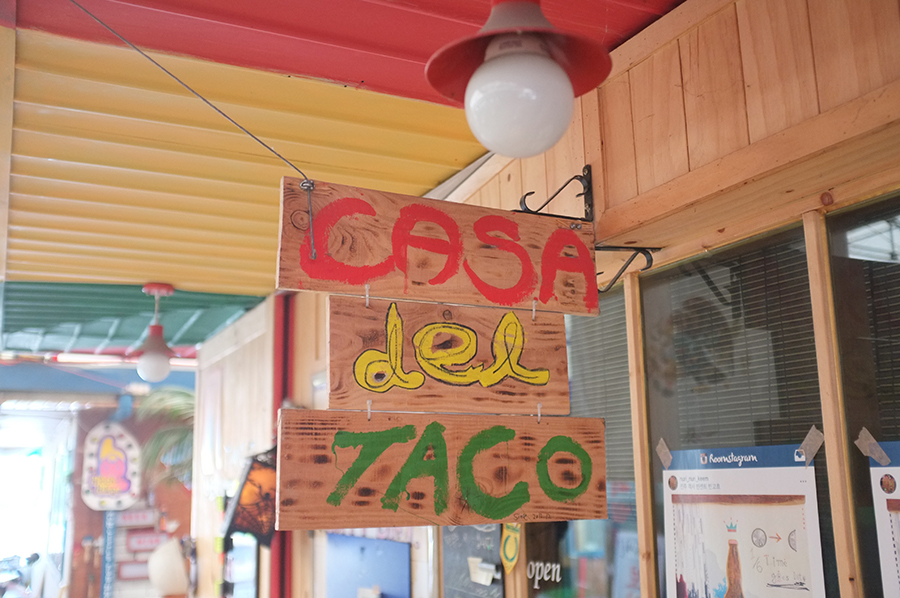 Craving for Mexican tacos in a Korean traditional market? Go to 'Casa del Taco!' Here, you can choose from a range of Mexican menus from taco, quesadilla, burrito, and others. This place also offers 'Mexican kimchi' ('kimchi' is the spicy fermented Chinese cabbage pickle, a representative Korean traditional dish).
Namoo-hyang-ki Studio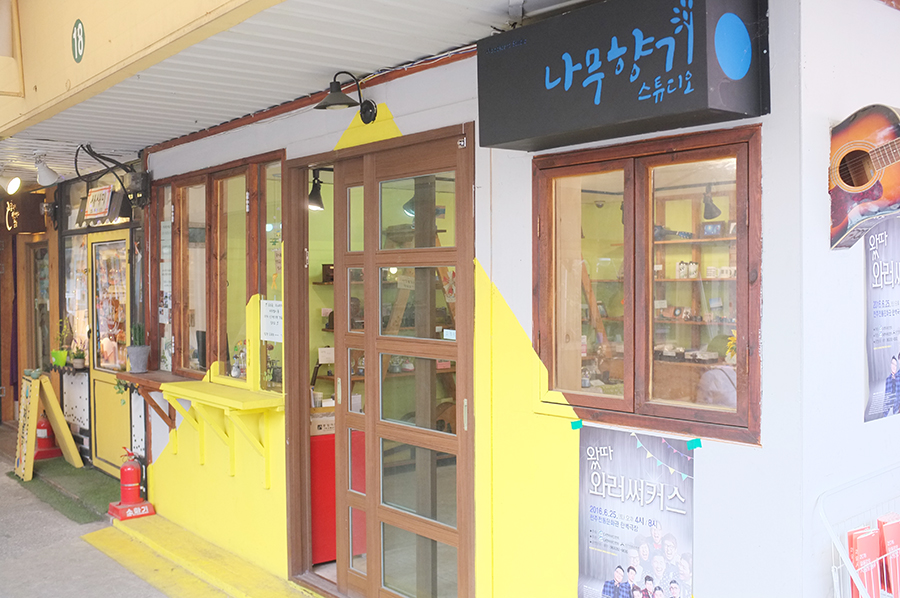 'Namoo-hyang-ki Studio' is all about acoustic guitar. The studio offers acoustic guitar lesson, acoustic guitar performance, performance planning, and audio equipment rental. You will also find charming music box, business card case, and postcard.
Dal Goyang-e Saegye-yeohaeng-gwa Sangdam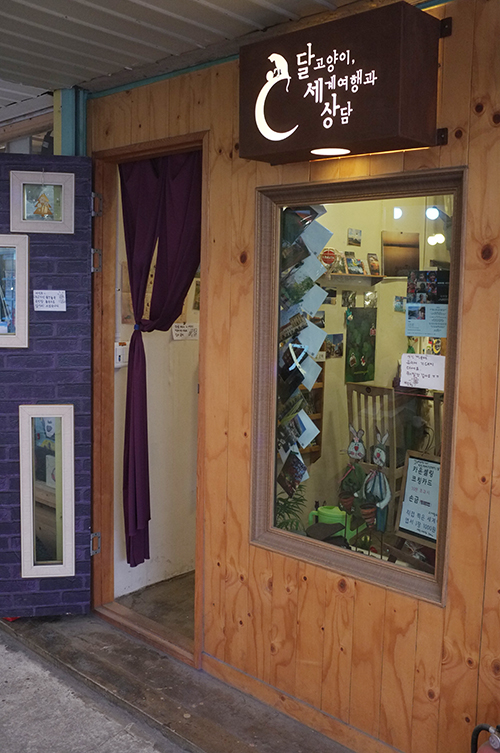 (Literally 'Moon Cat World Travel and Counselling') This unique place specializes in travel counselling, tarot card, and palm reading. The storeowner is a famous travel blogger who travelled around 42 countries for 21 months, so if you need any help with planning your trip around the world, this is the place to visit. She will pass on her know-how from her first-hand experience.
Doo-rin Candle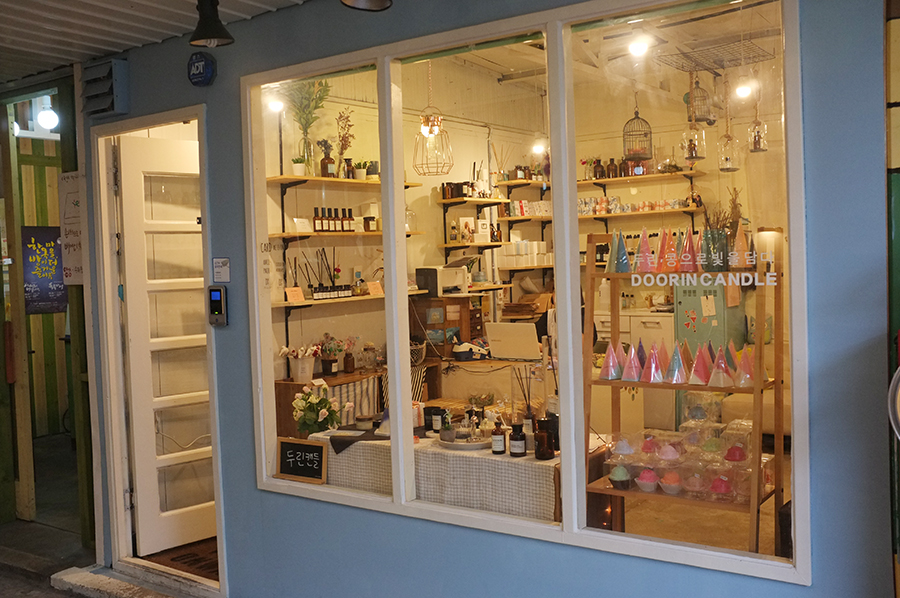 'Doo-rin Candle' sells various aromatic soy candles, diffusers, and candle items. The storeowner personally makes these products, which are safer to use at home instead of factory-made air fresheners. The soy candles are also very decorative, so you might be opening your wallet even before you realize it.
Tootbak-ui Jojakga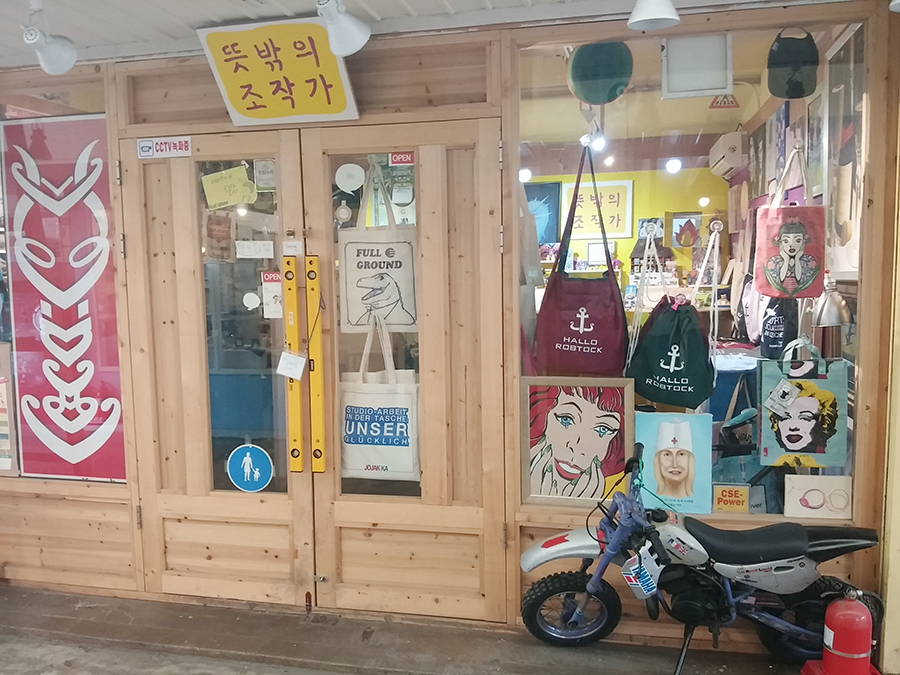 (Literally, 'Artist Jo Out of the Blue') "Tootbak-ui Jojakga" is a gallery with various pop-art pieces. As its name 'jakga' (meaning 'artist' in Korean) indicates, this place is a personal gallery of an artist from Incheon, Jo Hae-joon. But you can also buy contemporary art items.
Miss Hur Moonbang-goo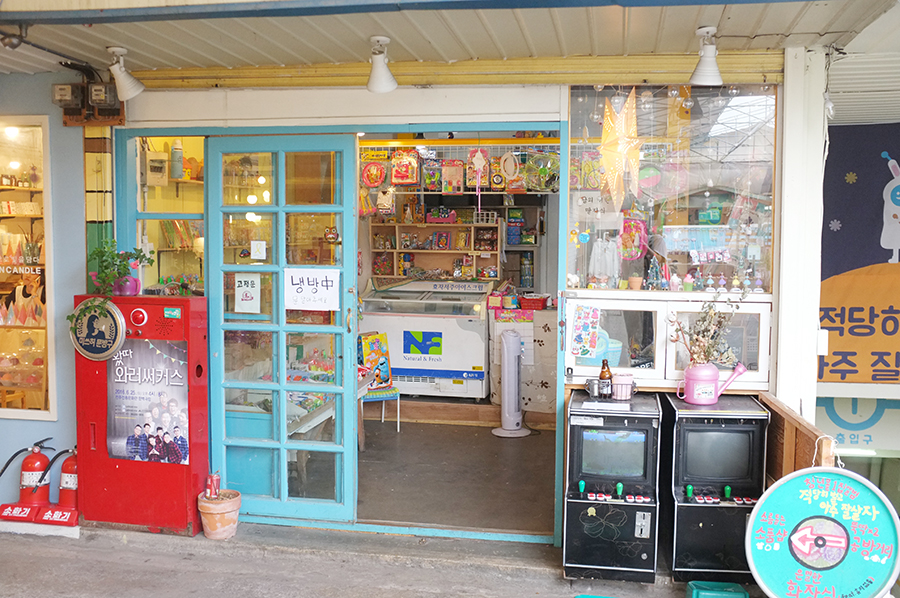 'Miss Hur Moonbang-goo' (meaning 'stationary shop' in Korean) sells your childhood memories. Here, you might lose the sense of time surrounded by the typical old junk foods and arcade games that will take you back to childhood.
Mystery Sang-hoe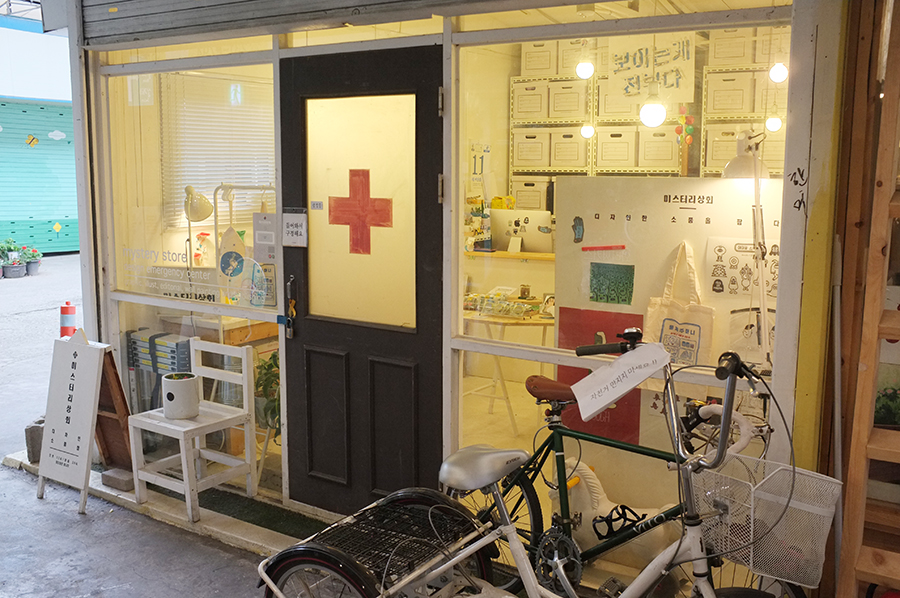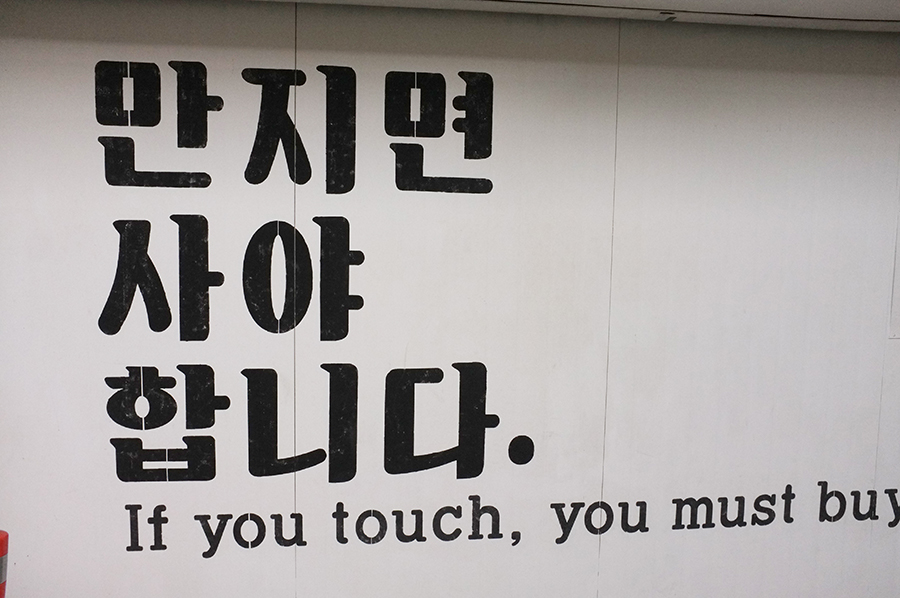 'Mystery Sang-hoe' is a design office that designed the flyers for Cheongnyeon Mall, but also sells house-made products. This mysterious place excites visitors' curiosity with the phrase written on its wall "if you touch, you must buy."
By Jay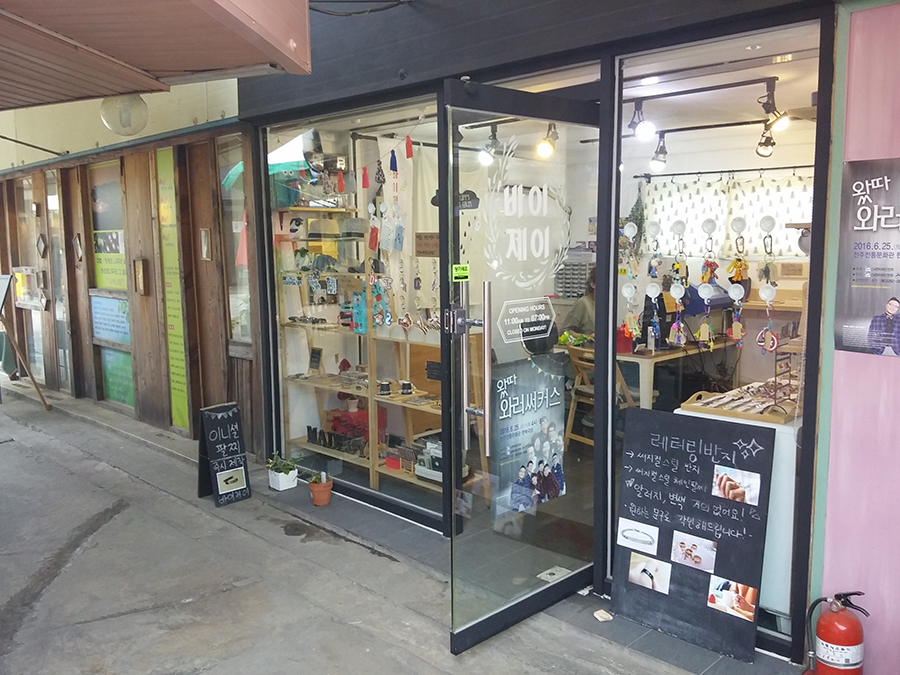 'By Jay' is a handcraft shop popular among women. The storeowner personally makes various accessories such as cell phone cases, bracelets, rings, necklaces, hair pins, headbands, scarves, and many others. Here, I recommend carving a phrase or numbers of your choice on a ring!
Baeksoo-ui Chan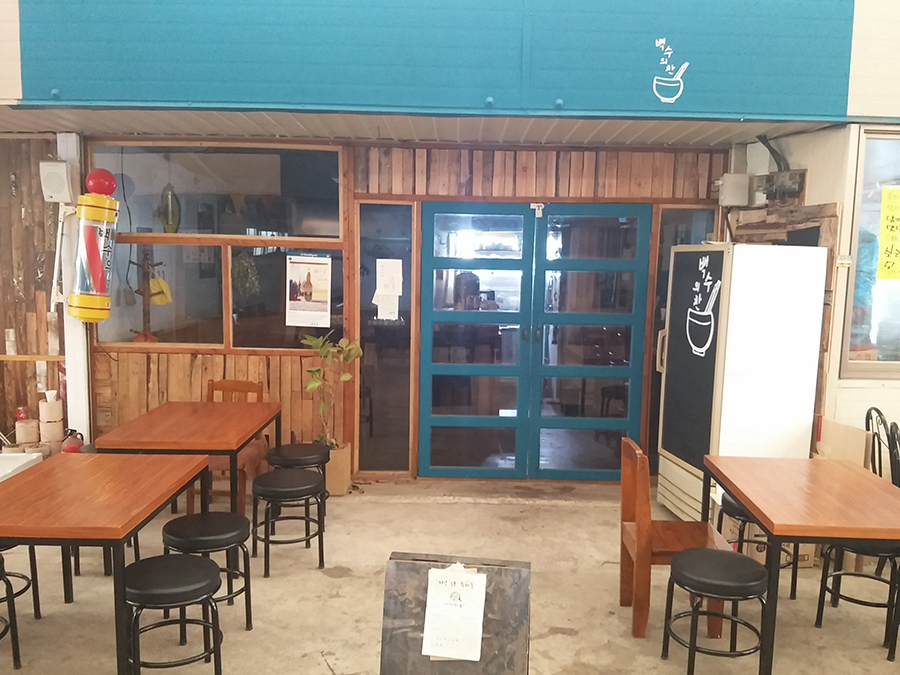 A relatively recent addition to Cheongnyeon Mall, 'Baeksoo-ui Chan' (literally, 'Dish of the Jobless') offers Japanese home-made meals and relish with alcohols. Even appearing in a television show, the place is run by a former editor of a local magazine for youth and his friend who studied culinary arts. I recommend trying clam soup and ochazuke!
Sae-sae-mi
'Sae-sae-mi' means 'in-between' in ancient Korean. The place sells stationary products such as postcard and pouch, but with modern twists on traditional Korean design. On the window of the shop, it says "although I cannot buy you a bag, I may buy you a joo-meoni" (traditional Korean pouch).
Soso-han Moo-yeoksang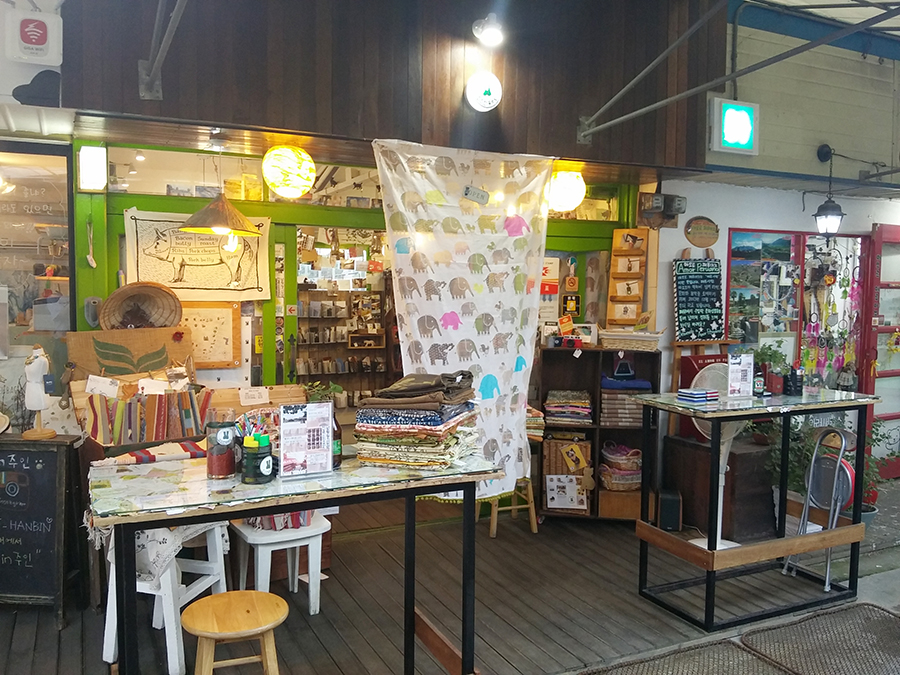 Here, you will find a quite impressive phrase written in front of the store: "Buy experience instead of things. There may be bad memories, but there's no such thing as bad experience."
'Soso-han Moo-yeoksang' (meaning 'small/trivial merchant' in Korean) sells 'small/trivial' products from overseas such as skirts, scarves, wallets, and the like. Also, you will find nice postcards made from with the pictures taken by the storeowner personally.
So far, I have introduced the half of Cheongnyeon Mall. Can you remember them all?
I will introduce the rest of the mall in the next posting!