Golden Autumn in Jeonju Hyanggyo (Confucian School)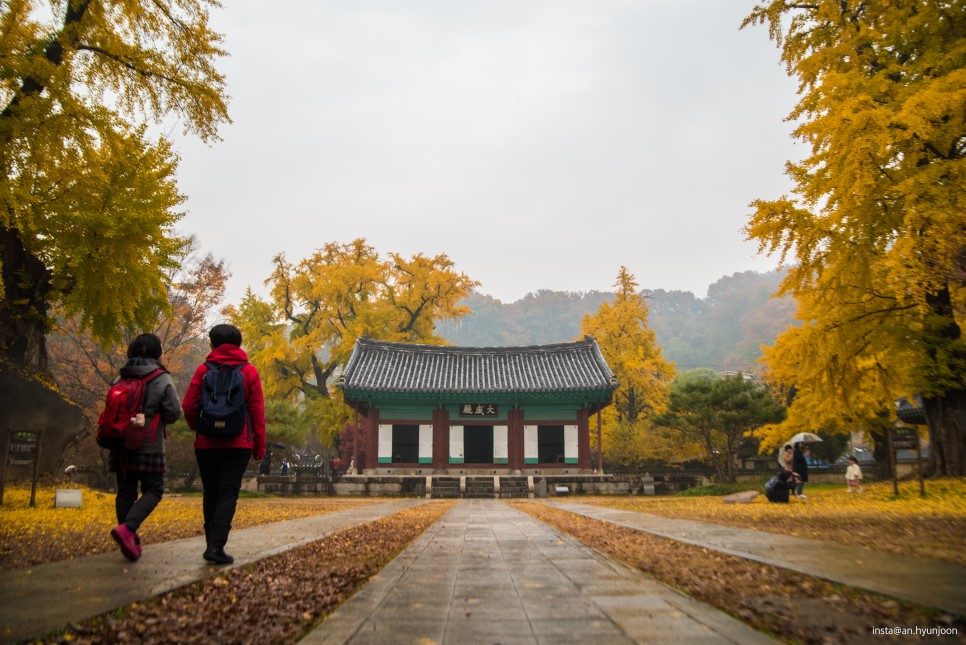 The beauty of the traditional hanok buildings in Jeonju Hanok Village is well-known. However, the locals say that the most elegant of all is Jeonju Hyanggyo (Confucian School) in autumn.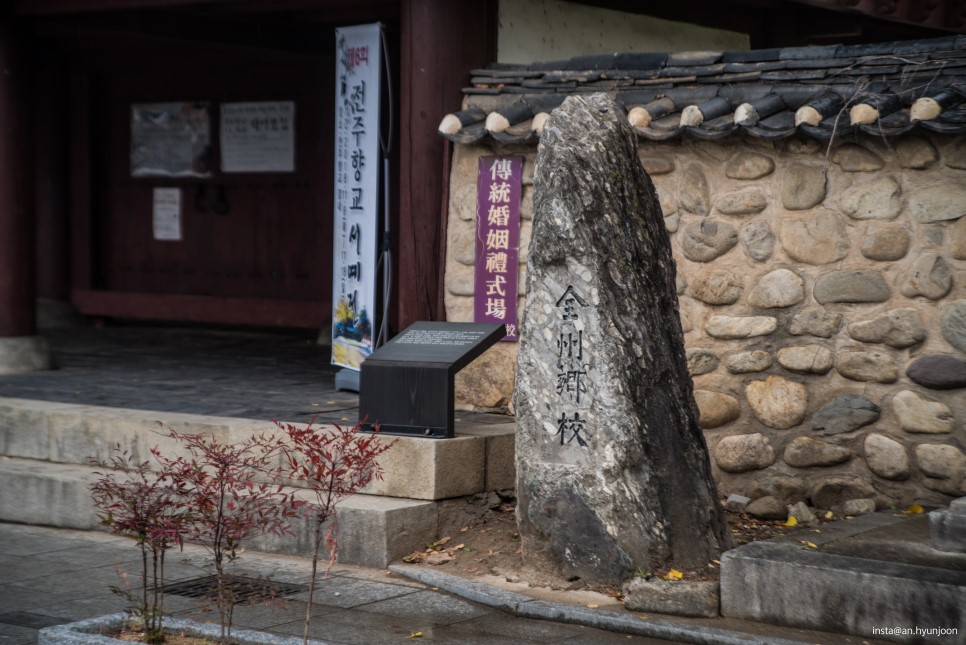 The name "Gyodong" district originates from "Jeonju Hyanggyo".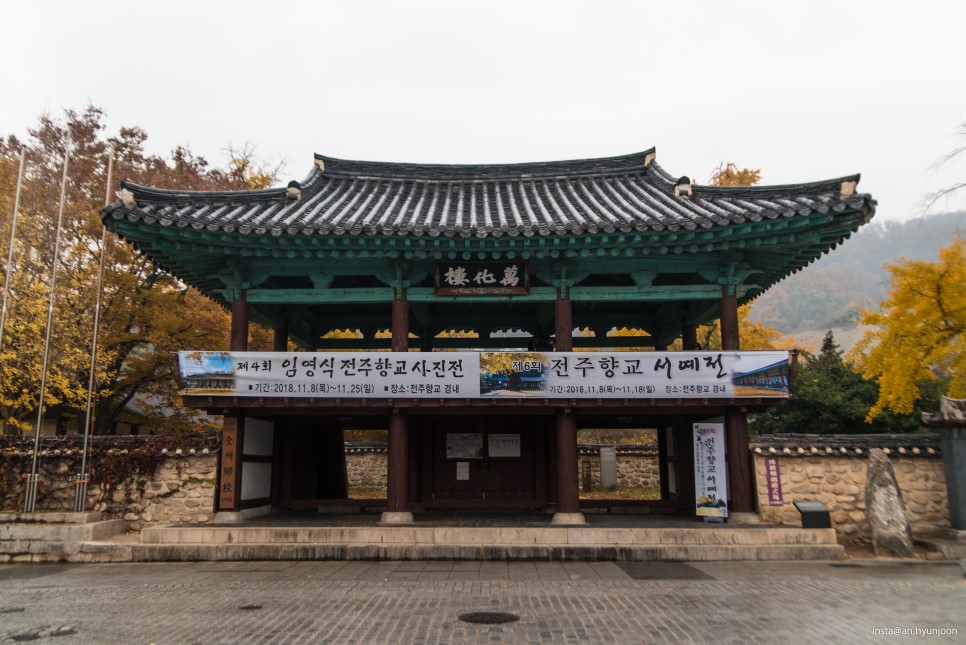 Since Goryeo Dynasty (918-1329) and throughout Joseon Dynasty (1329-1910), Hyanggyo had been installed as the public educational institution in provinces. Therefore, Hyanggyo is likened to today's national universities installed in major regional cities. Even today, Jeonju Hyanggyo holds classes on Confucianism, Chinese characters, and traditional etiquettes.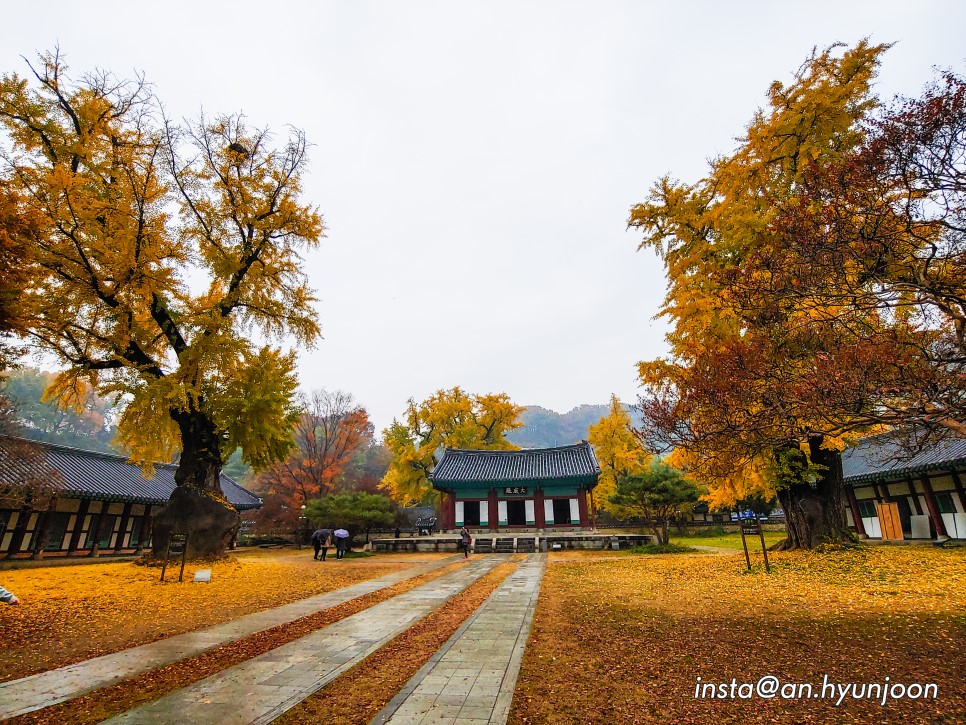 Upon entering Jeonju Hyanggyo, I came across two giant gingko trees that are more than 400 years old.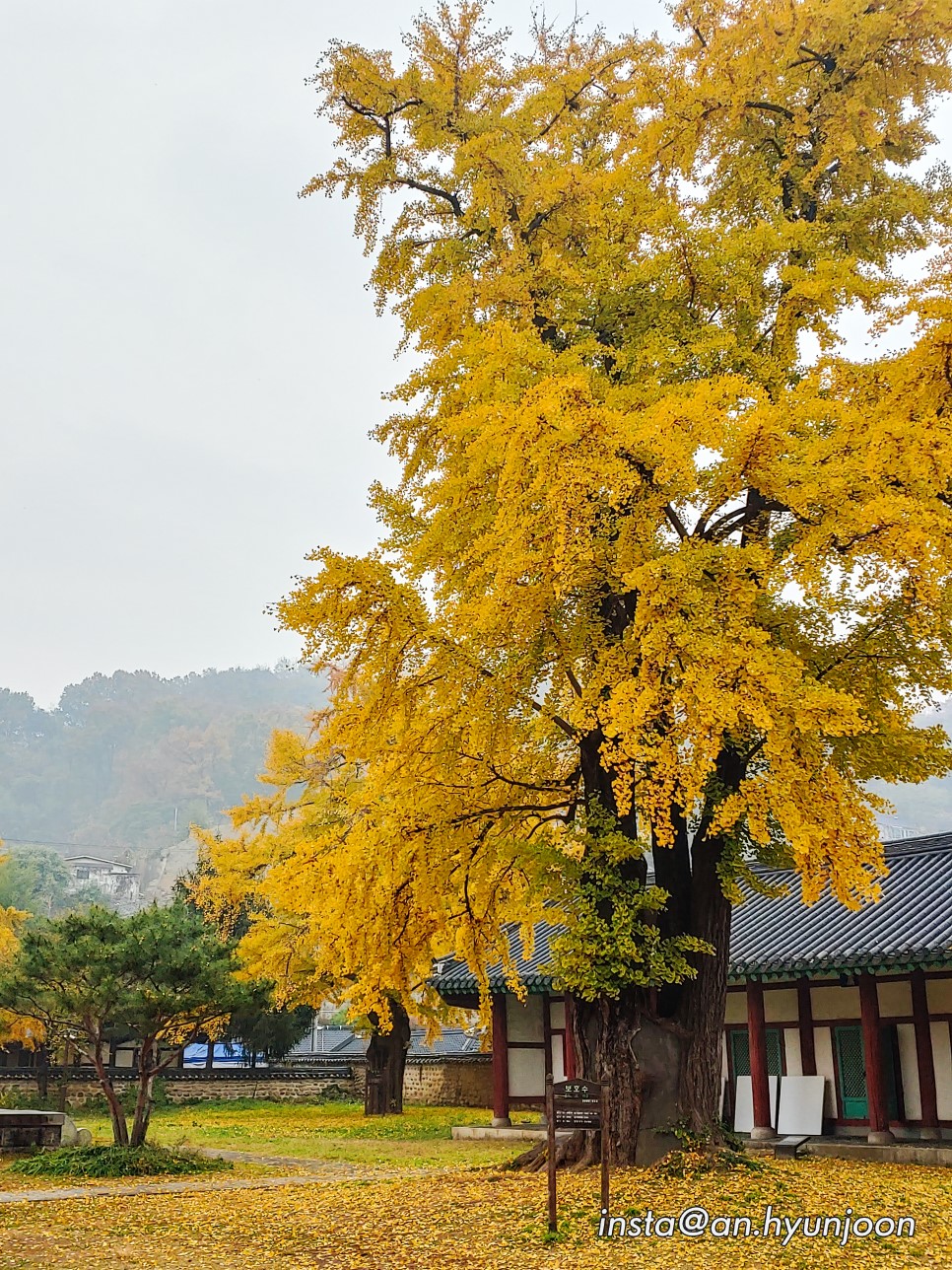 The sheer size and the golden aura of the gingko trees are overwhelming. All Hyanggyos in Korea planted gingko trees. Because gingko trees have long lifespan and chase off bugs, Koreans planted the trees wishing that the students concentrate on studying and become great names for the country.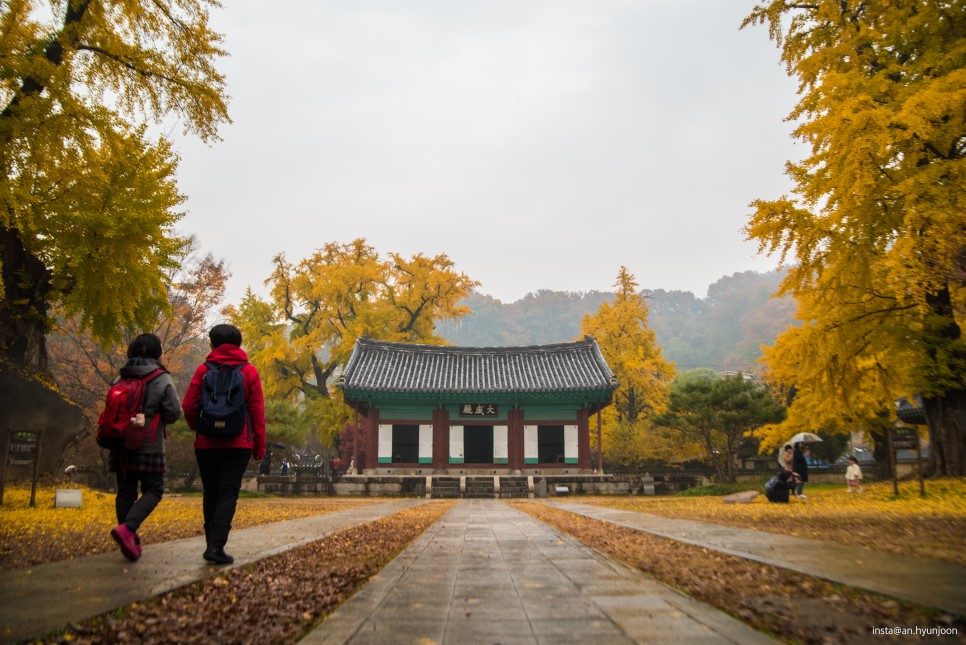 The main building, Daesungjeon, is dedicated to Confucius. Every year, on the birthday of Confucius, Jeonju Hyanggyo holds ceremony to honor him.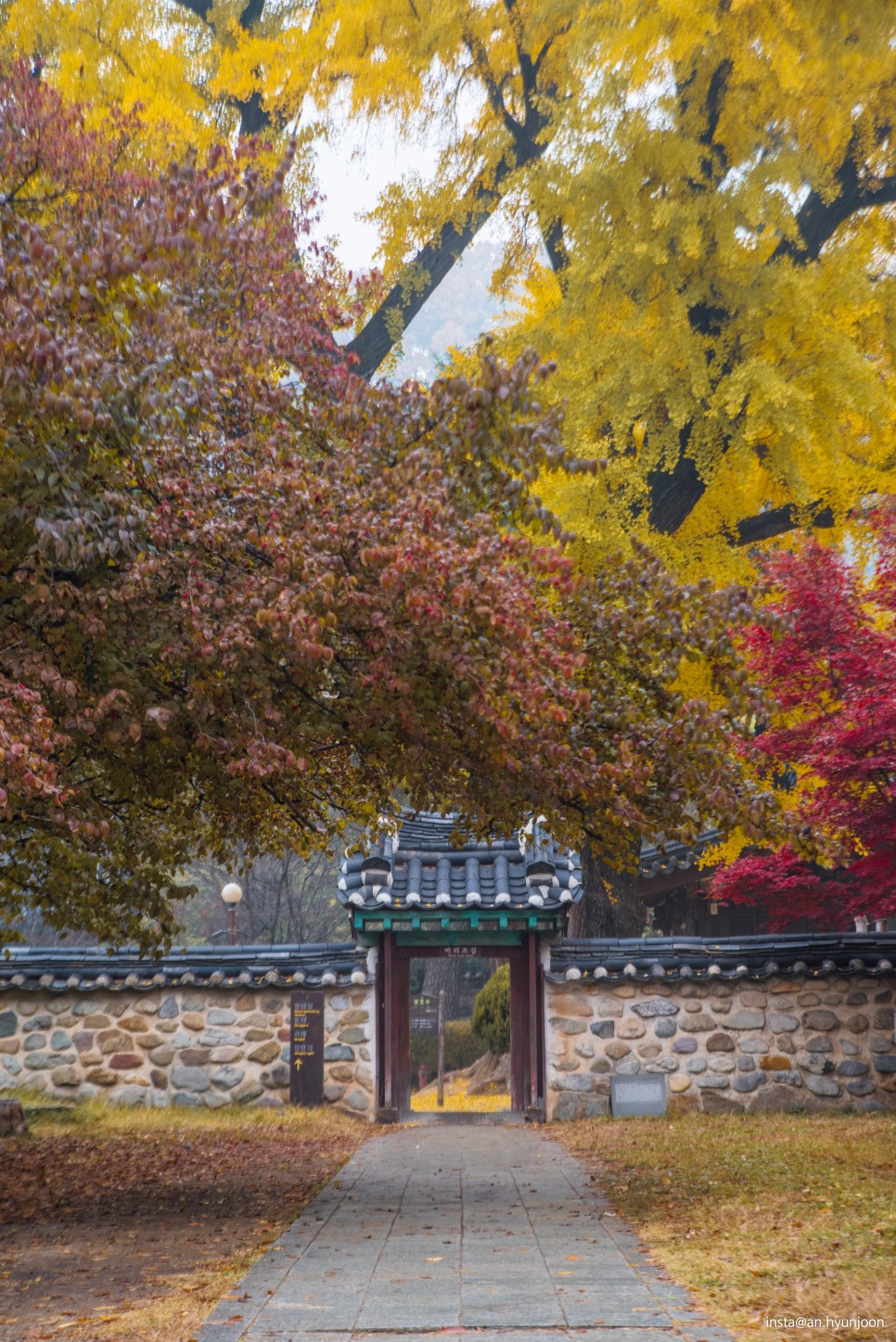 The trail on the left of the main building leads to another gate. Under the golden gingko tree is a building with different air and hue.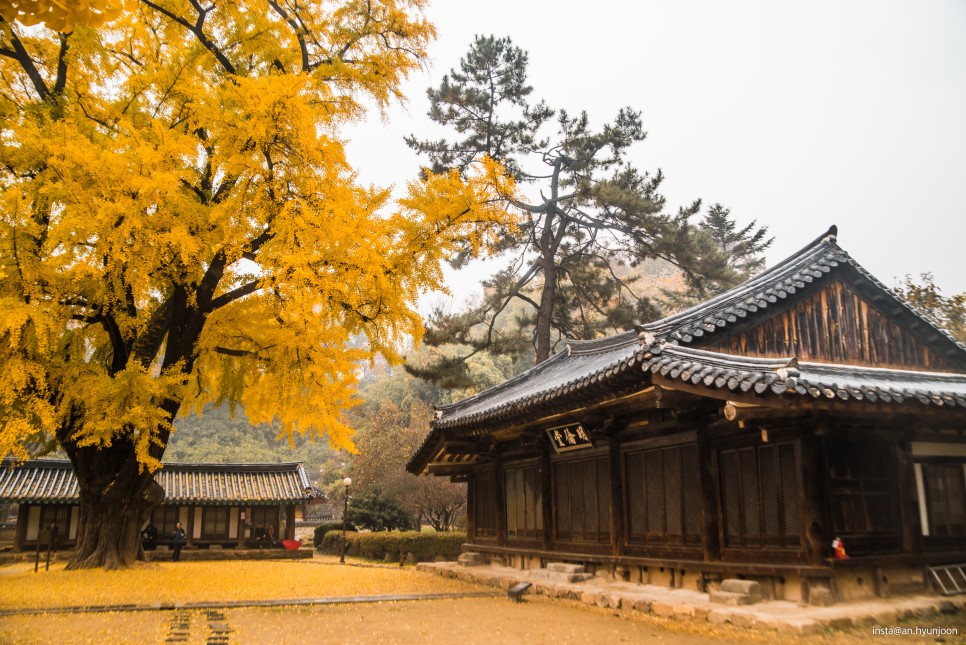 This is Myungryundang, where the lectures were held. Even until today, many educational programs are being held in this building.

When I visited Jeonju Hyanggyo, it was showering a bit. Still, many visitors were enjoying the carpet of golden gingko leaves.
A Korean poet once stated that gingko trees are golden because it brushed the stars with rain, wind, and sunshine. I recommend visiting Jeonju Hyanggyo to enjoy the golden gingko trees before the autumn ends.