"Alssulshinjap" Visits Jeonju : What They Ate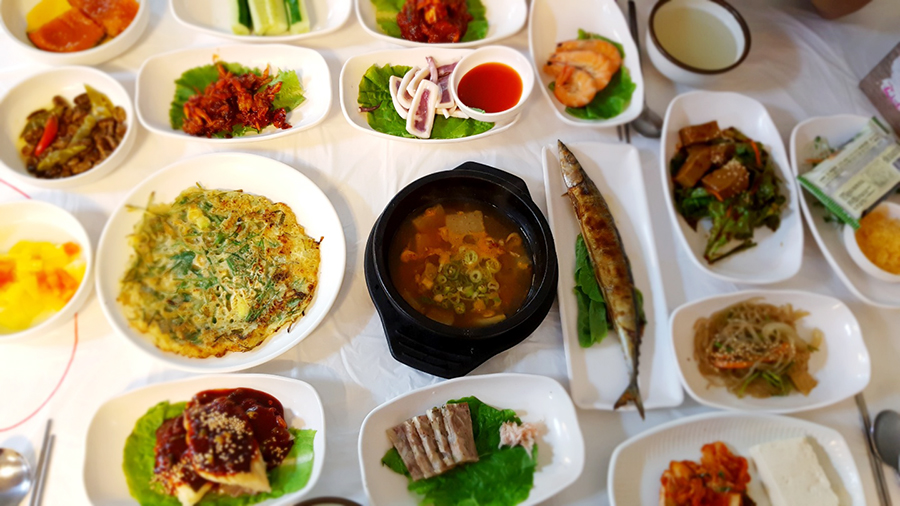 As summer heat recedes and clear autumn sky is being unrolled above us, now seems to be the right time to hit the road! For those planning to visit Jeonju, I will introduce the mouth-watering food venues of Jeonju that appeared in one of the most popular television shows these days: "Alssulshinjap (알쓸신잡)." "Alssulshinjap" is a talk-travel variety show from channel tvn starring experts from different fields.
Makkoli table at Samchundong Makkoli Street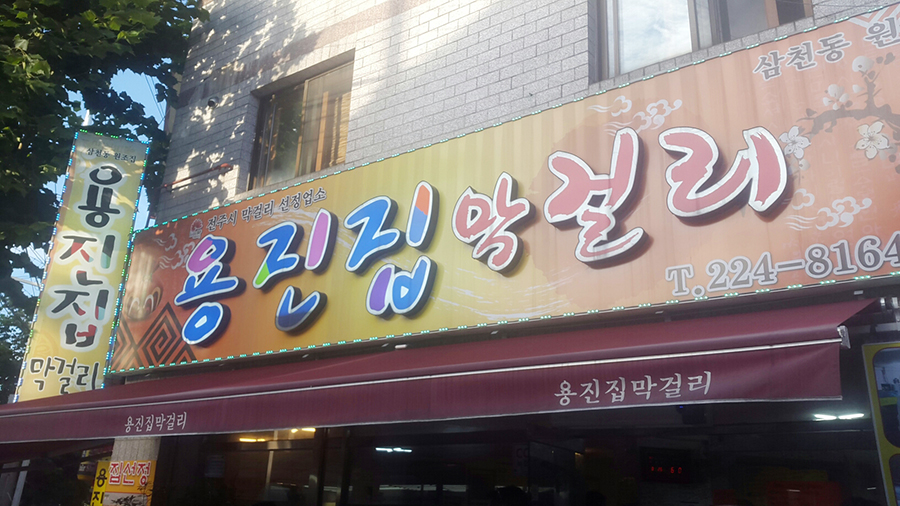 The makkoli (Korean rice wine) taverns of Samchundong district are famous for the 'makkoli table' that offers different variety of dishes that literally fill a whole surface of a table along with each order of makkoli kettle. The district has already been frequented by many other TV shows. This time, the "Alssulshinjap" team visited one of the makkoli taverns for their dinner and talk.
The "Alssulshinjap" team visited Yongjinjip, the most famous among the makkoli taverns. Even during the weekdays, the venue is filled with people from open till close. Keep in mind that there will likely be a waiting time.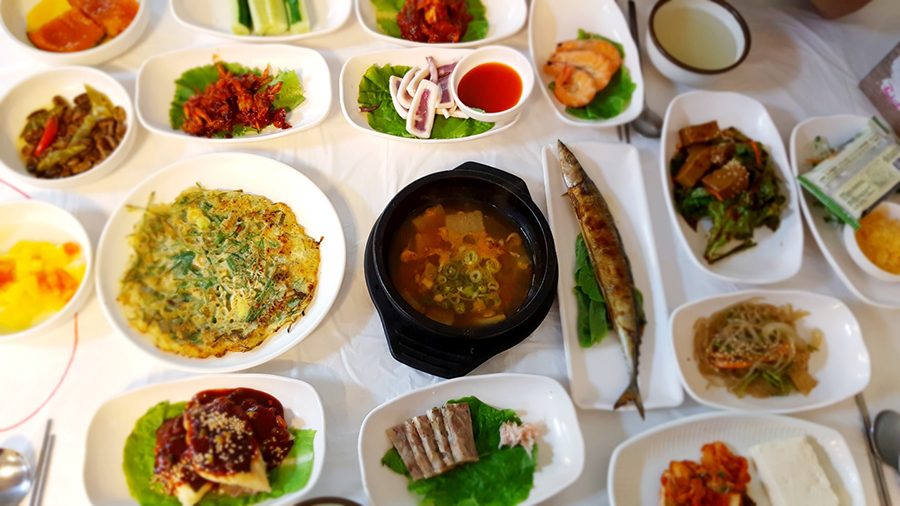 As you sit, a variety of dishes will be rolled out in front of you along with the first round of makkoli kettle. Unlike the ordinary white makkoli, the makkoli here is clear and gives less hangover. As you talk, eat, and drink, you'll be asking for another round of makkoli kettle.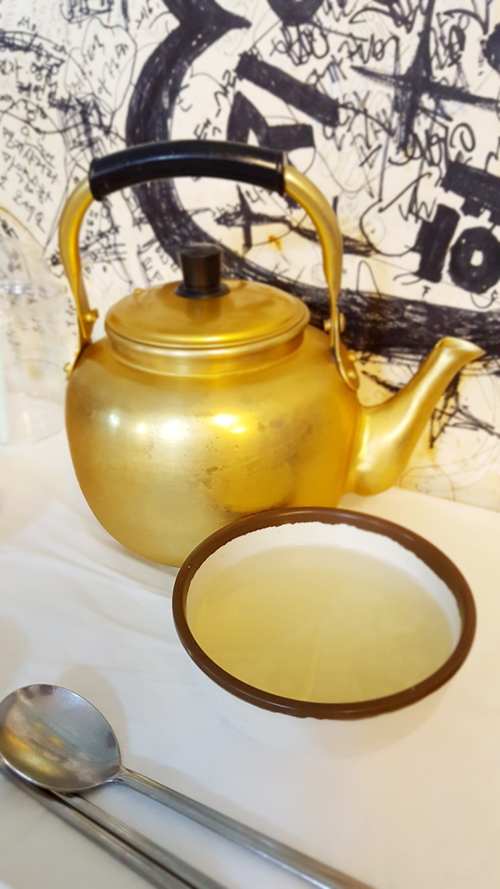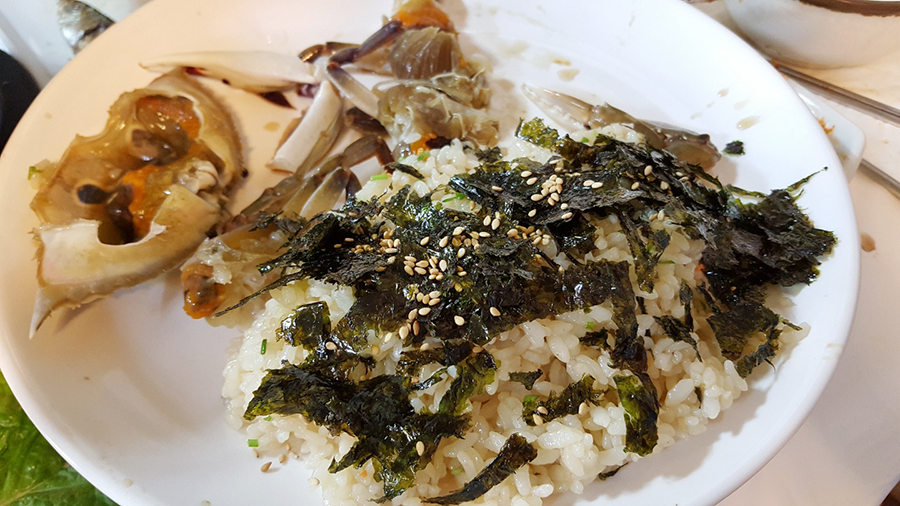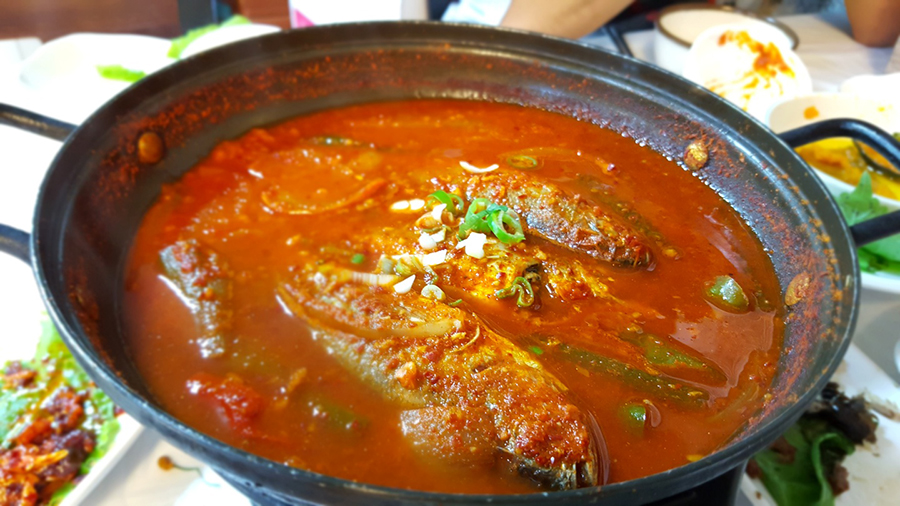 The popular soy sauce pickled crab rice (gaejang bokumbap) is usually offered on the third round of makkoli kettle, along with a boiling hot pot of spicy fish stew and other new dishes. But you can still order the pickled crab rice separately.
Yongjinjip
Opening hours: from Monday to Saturday 03:00PM ~ 12:00AM / closed on Sundays
Price: First round of makkoli table: 25,000 won / extra order 15,000 won
A Bowl of Bibimbap in a Bread: Jeonju Bibim Bread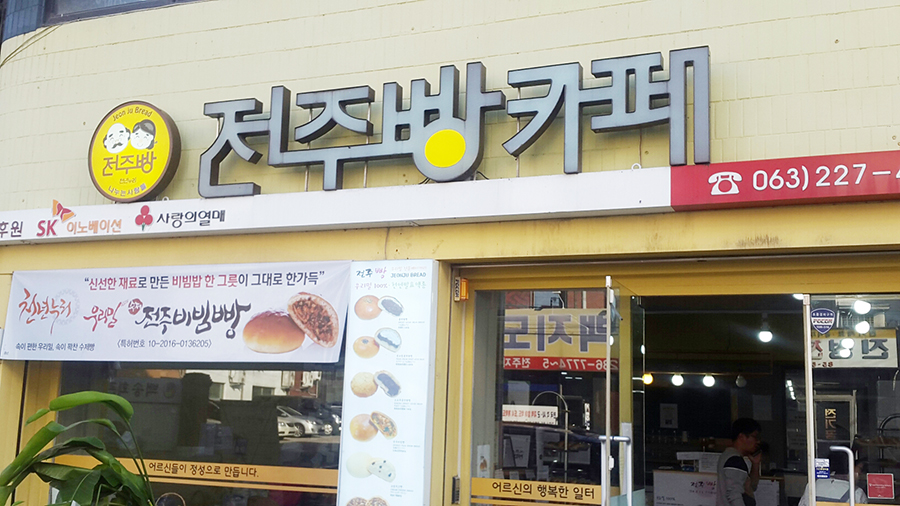 An "Alssulshinjap" member and a famous food expert, Hwang Kyo-ik bought Jeonju Bibim Bread for the show's crew. I can't afford to miss that one out.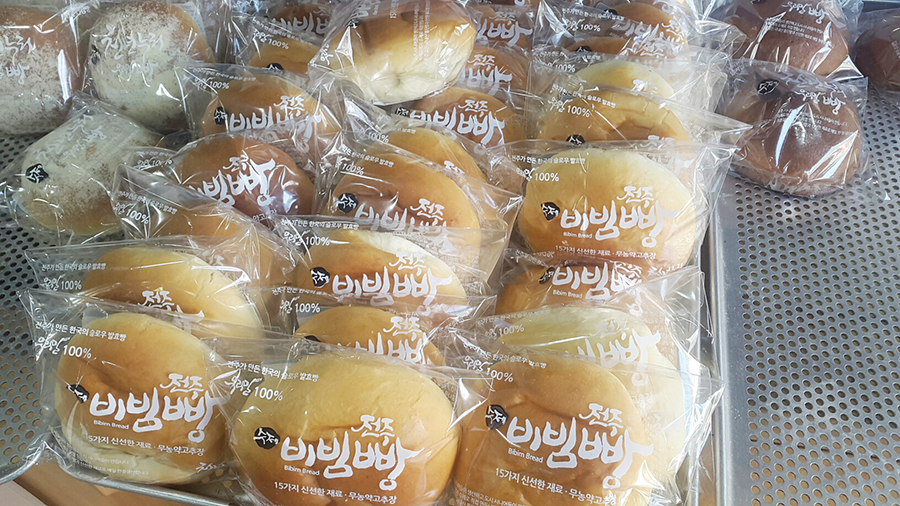 Jeonju Bibim Bread is sold at 'Jeonju Bbang Café.' It's a social corporation established to help local economy and offer jobs for the socially marginalized. The venue's most popular product, Jeonju Bibim Bread, contains locally-produced ingredients of the famous Jeonju Bibimbap: bean sprouts, pork, mushroom, hot chilli pepper sauce, and others.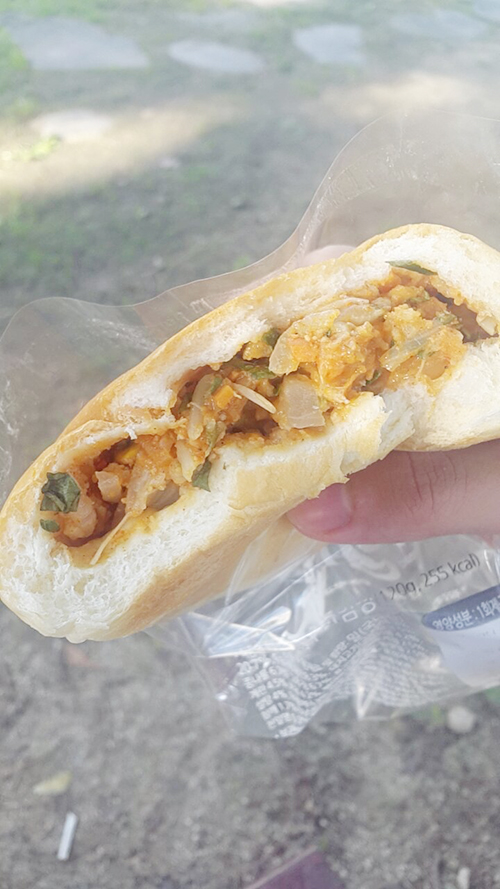 After the "Alssulshinjap" episodes from Jeonju were aired, more people have been visiting the place. The staffs, who were mostly elders of the local community, were very friendly. The bibim bread was quite different from the usual croquet or pizza bread. The fillings were quite generous and even enough for a meal.
Apart from the famous bibim bread, on the display stand were different products made from local flour: walnut pie, shallot and cranberry scone, banana and green tea choco-pie, and many more. You can also order them on-line.
Jeonju Bbang Café
Opening hours: 07:00PM ~ 08:00PM weekdays / 07:00PM ~ 07:00PM weekends
Price: Bibim bread 2,800 won / a family pack (14) 30,000 won
Website: http://storefarm.naver.com/1000nuri
Jeonju Kongnamul Gukbap
Yoo Hee-yul, a famous music producer and singer, and Yoo Young-ha, a famous writer, are also members of the "Alssulshinjap" team. They visited Hyundaeok at Nambu Market to try kongnamul gukbap (bean sprouts hot pot with rice). It's a dish that represents the city of Jeonju along with bibimbap. Nowadays, Hyundaeok is a leading kongnamul gukbap franchise in Korea.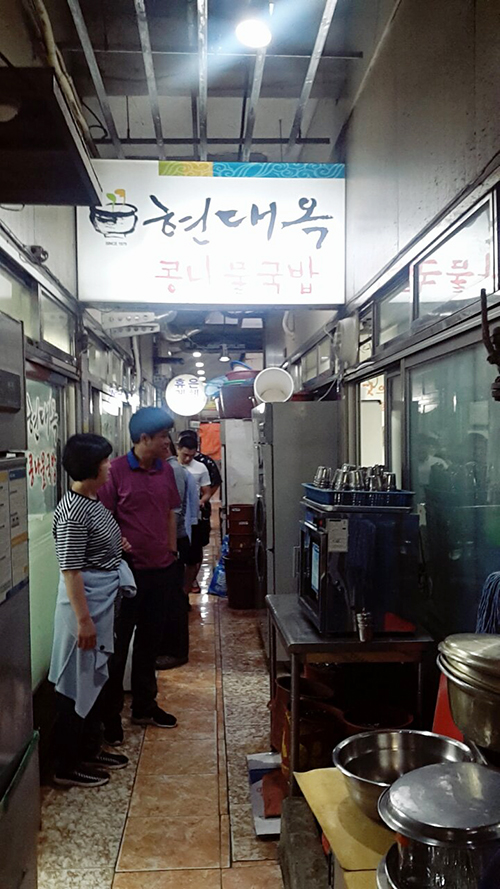 I visited Hyundaeok in the morning, and people have already lined up in front of the venue. In the morning, the locals in need of hangover solution fill the place, but in the afternoon, it's the tourists.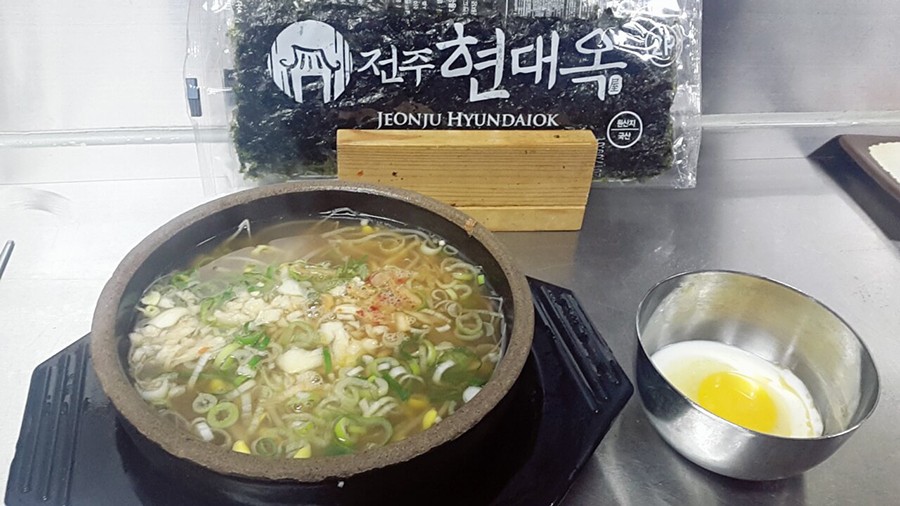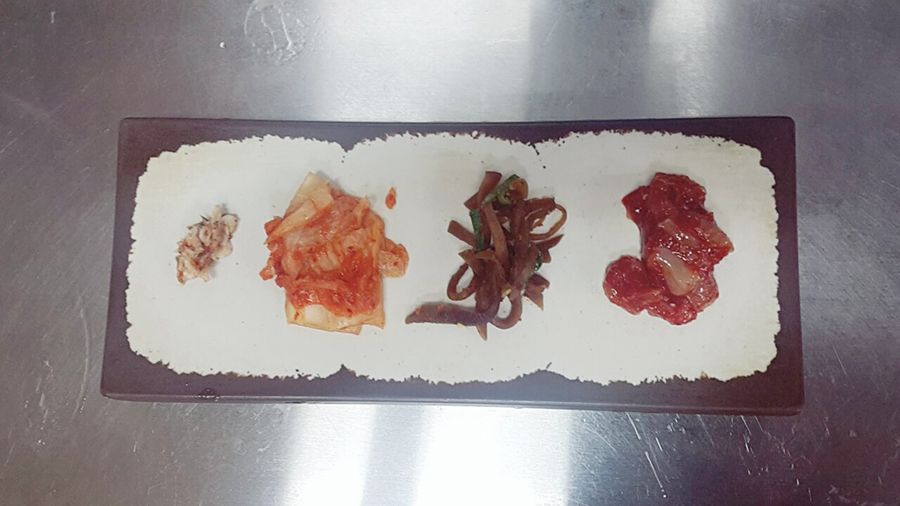 The chilli pepper is for adjusting spiciness. Poached egg, seaweed, pickled shrimp, and other side dishes are offered. You may order boiled squid (3,000 won) that goes well with the kongnamul gukbap. No matter how you adjust your dish, it'll never disappoint you.
Hyundaeok Nambu Market
Opening hours: 06:00AM ~ 14:00PM (weekdays/weekends)
Price: Kongnamul Gukbap: 6,000 won / boiled squid: 3,000 won
This is it for this week's "Alssulshinjap" food tour with a full stomach. Some of the venues were even new for me, but they were all delicious and worth returning for more.
There're still other great local food venues yet to be spotlighted by the television. I wish they all become frequented by the locals and the tourists alike!