Take Instagrammable Photos in the Flower-Blooming Jeonju Wansan Park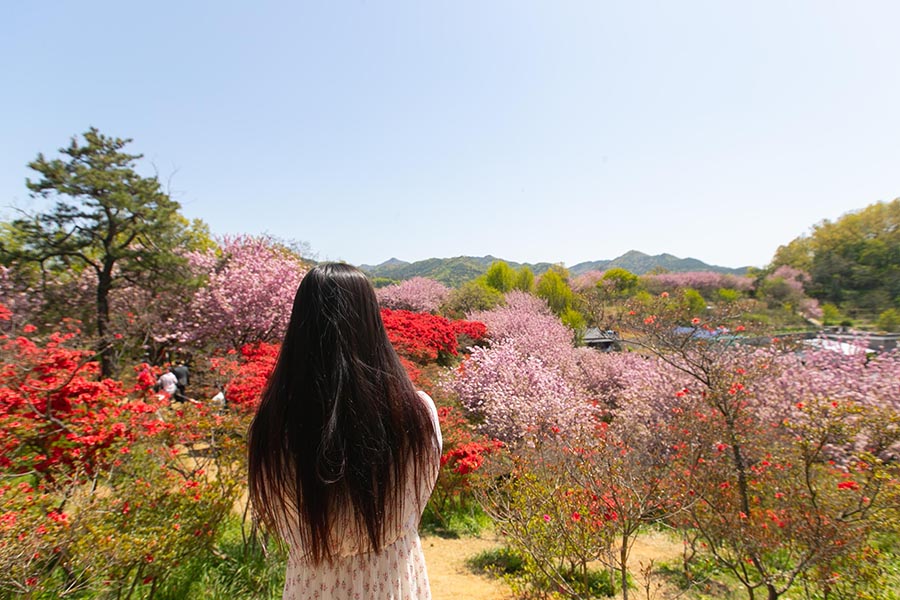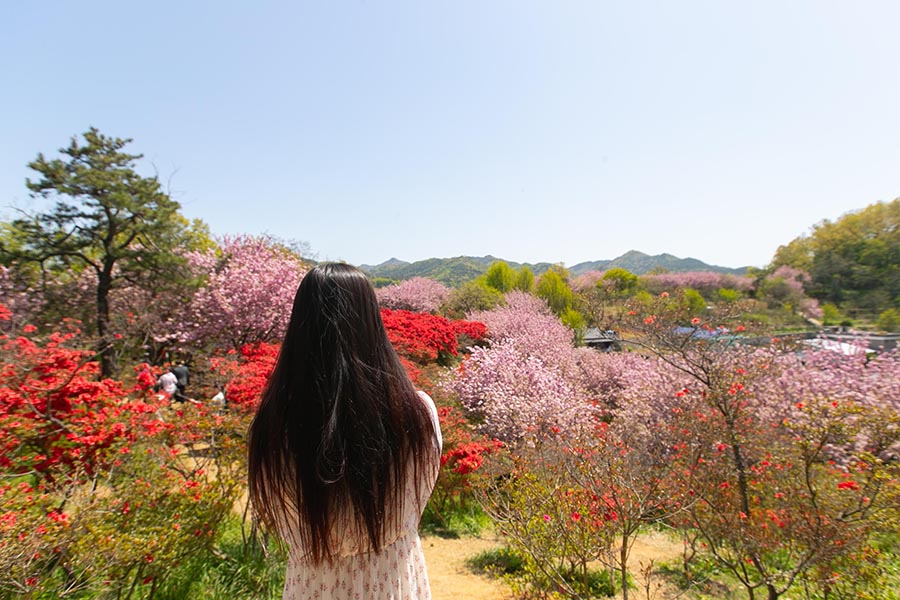 Apart from Jeonju Hanok Village, where should you go to take instagrammable photos in Jeonju? Wansan Park is the place to visit in springtime. In April, the park is literally covered with flowers including cherry blossoms and royal azaleas.
The flowering trees in Wansan Park have been planted and taken care of by the locals. Thanks to such efforts, the park has become the source of pride for the locals. You have to visit here during April, when the spring flowers are in full bloom.
Wansan Park is particularly famous for the glamorous double-flowered cherry blossoms. You'll hear the camera shutters everywhere. Today, I'll introduce you to the most photogenic spots in the park.
First, use the double-flowered cherry blossom trees as the background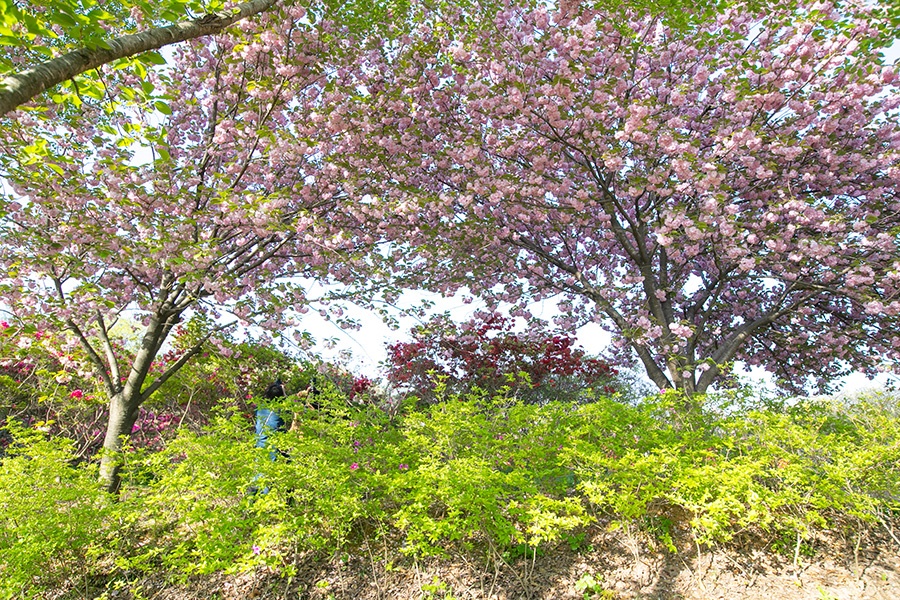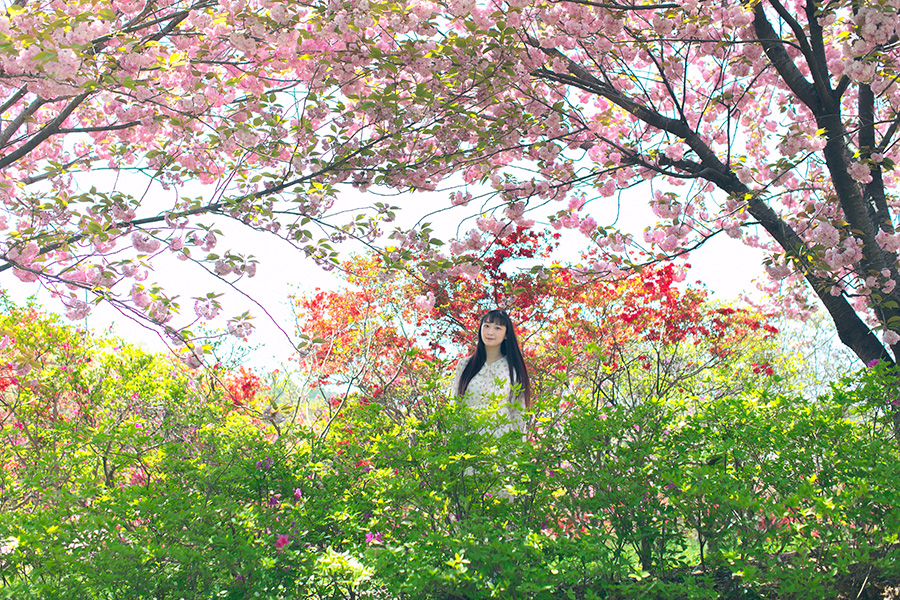 If you enter the park through the trail behind the Wansan Library, you'll find a royal azalea tree and two beautiful double-flowered cherry blossom trees. The photo will give elegant green-ish and pink-ish sensations.
*tip: The person in the photo better be between the two cherry blossom trees. Also, use landscape mode!
Second, include the pavilion in the frame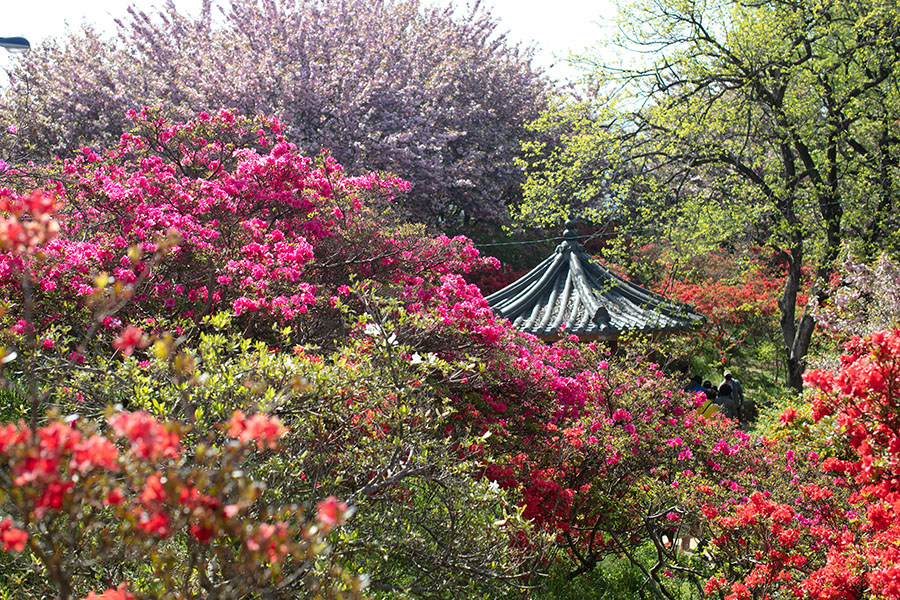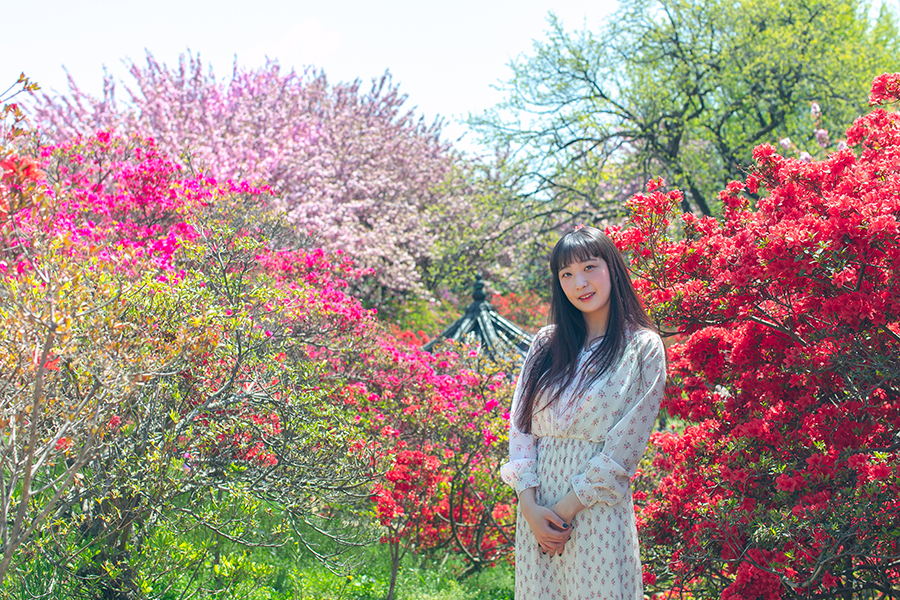 You can make a unique and memorable photo by including the pavilion and red royal azalea flowers in your frame.
*tip: It's better if the person in the frame is well in the front and also on the right side of the pavilion.
Third, walk into the royal azalea tunnel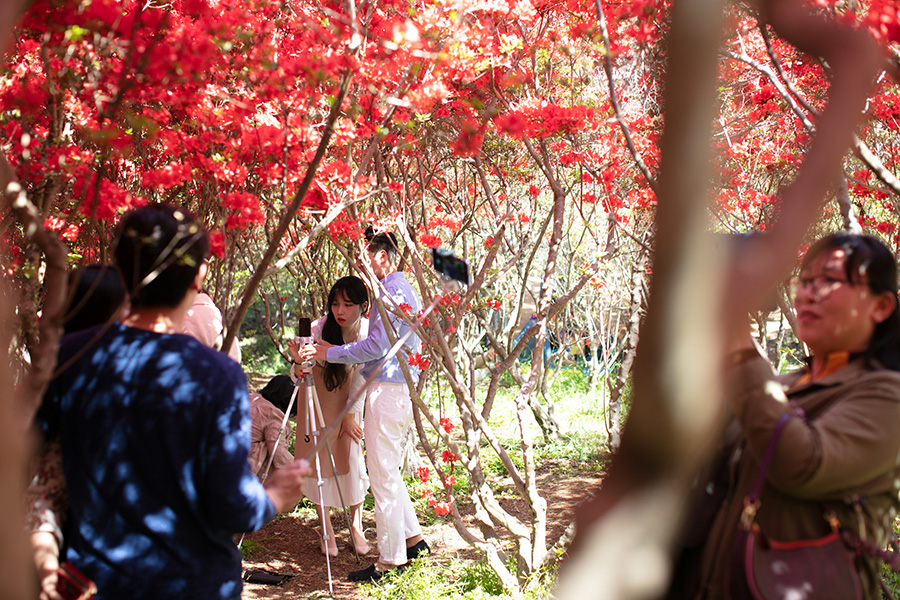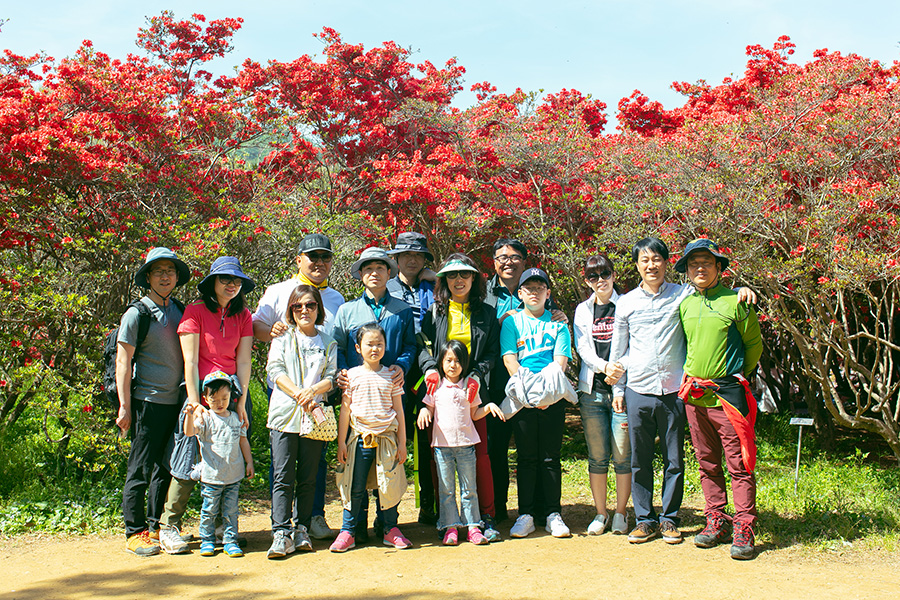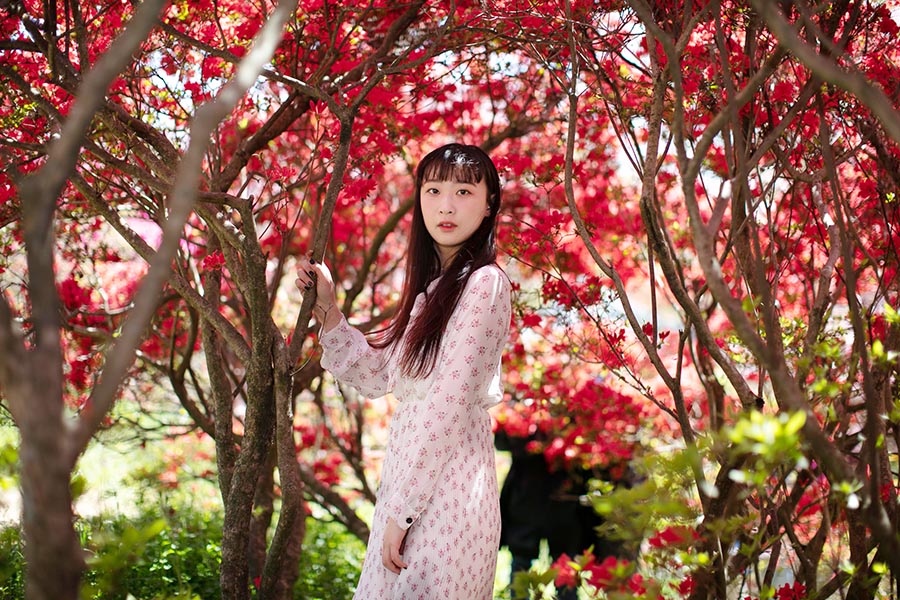 Walk into the 'tunnel' of royal azalea flowers. You'll find an amazing photo spot.
*tip: When using a mobile phone, the focus is better when shooting the upper half of the body rather than the whole body.
Fourth, feel the spring in the cherry blossom tunnel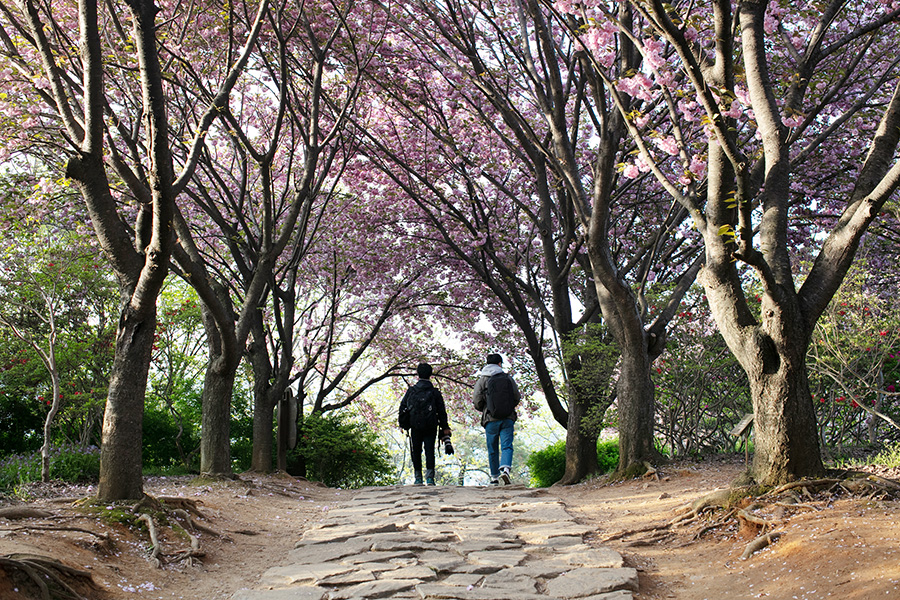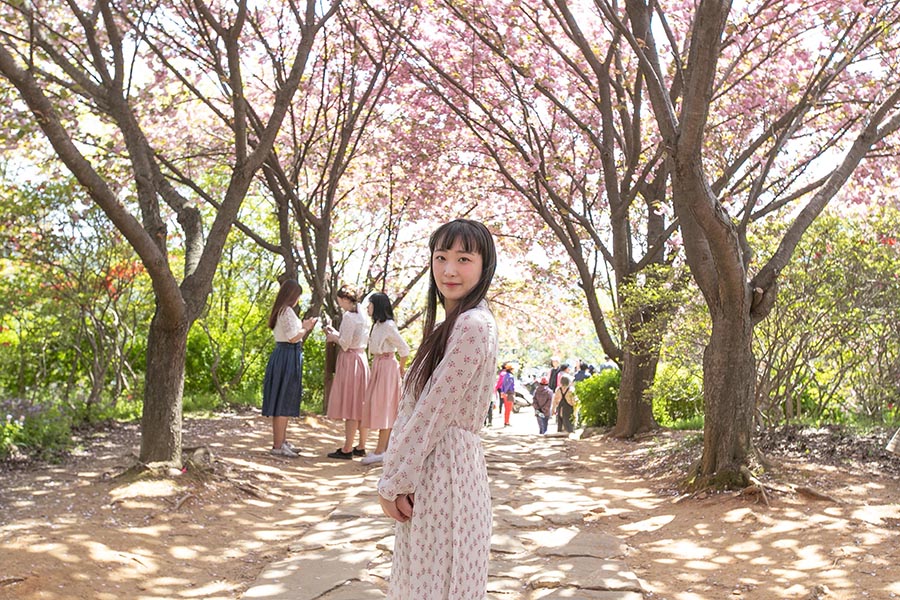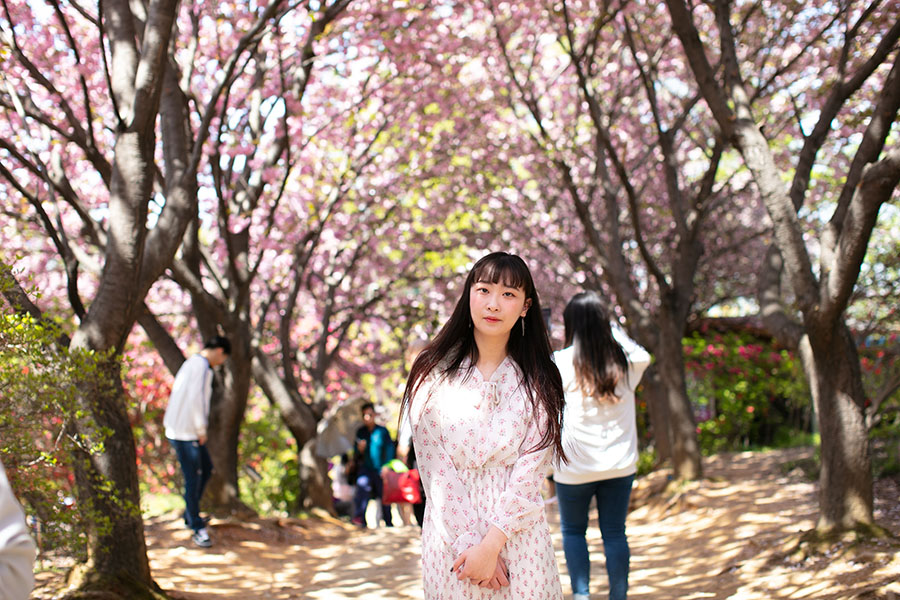 The double-flowered cherry blossoms are also making the tunnel.
*tip: The trail is a bit sloped. Take a torso shot, and you'll also have the cherry blossom tunnel in the frame.
Fifth, have the whole park in one frame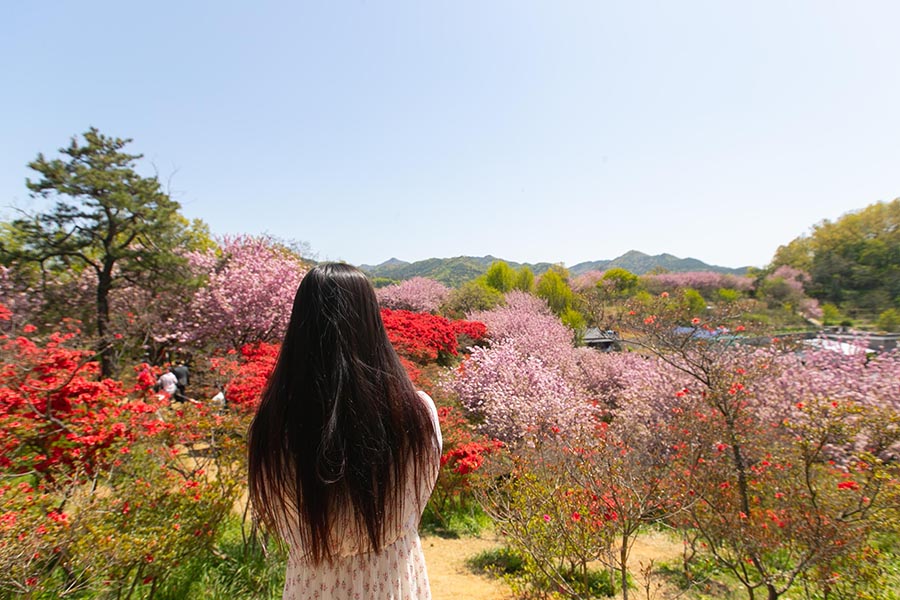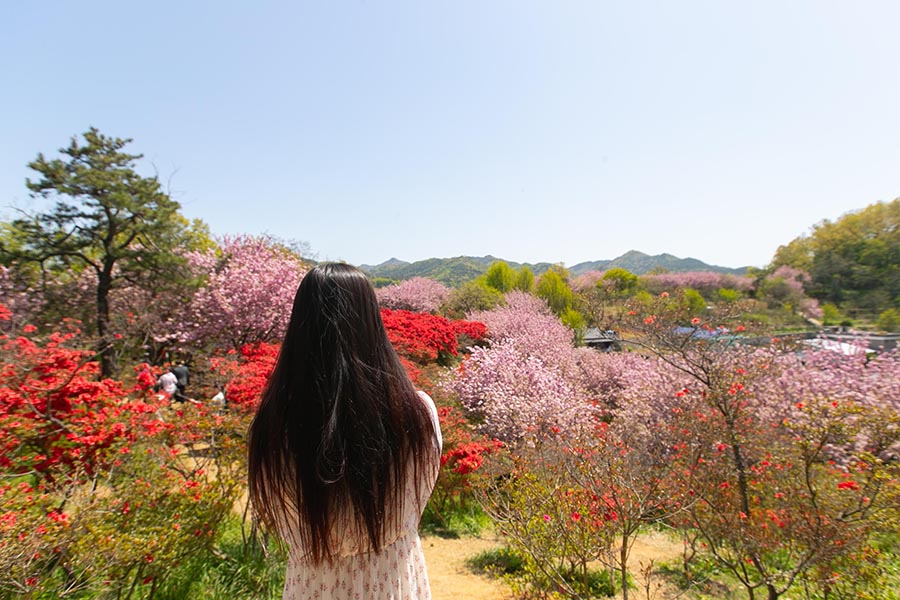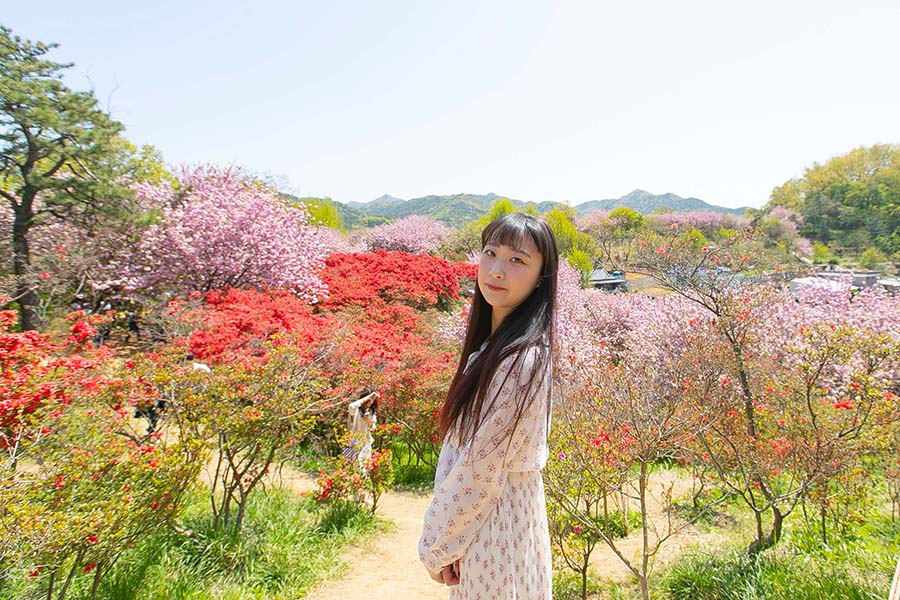 On the top of the park, you can put the widest perspective of the park in one frame.
Sixth, another royal azalea tunnel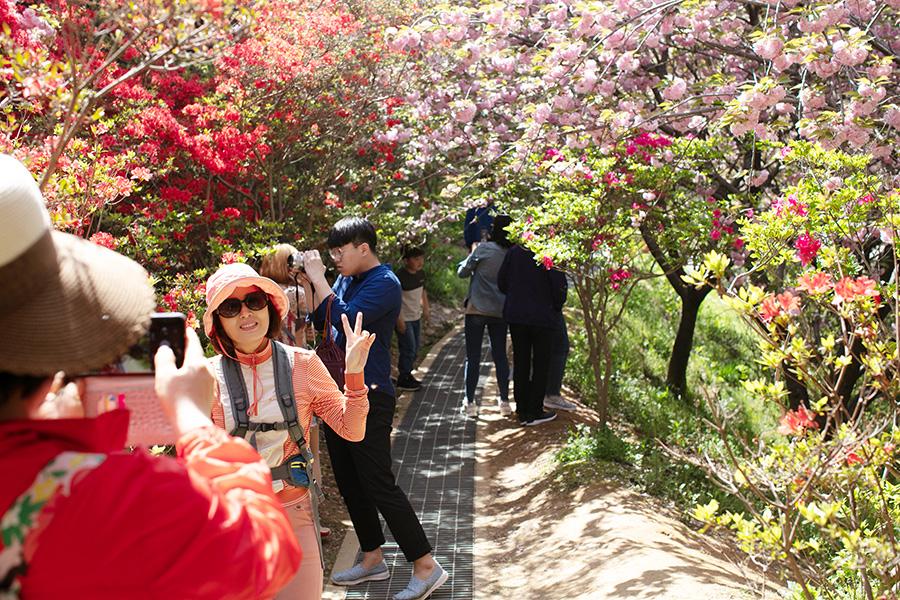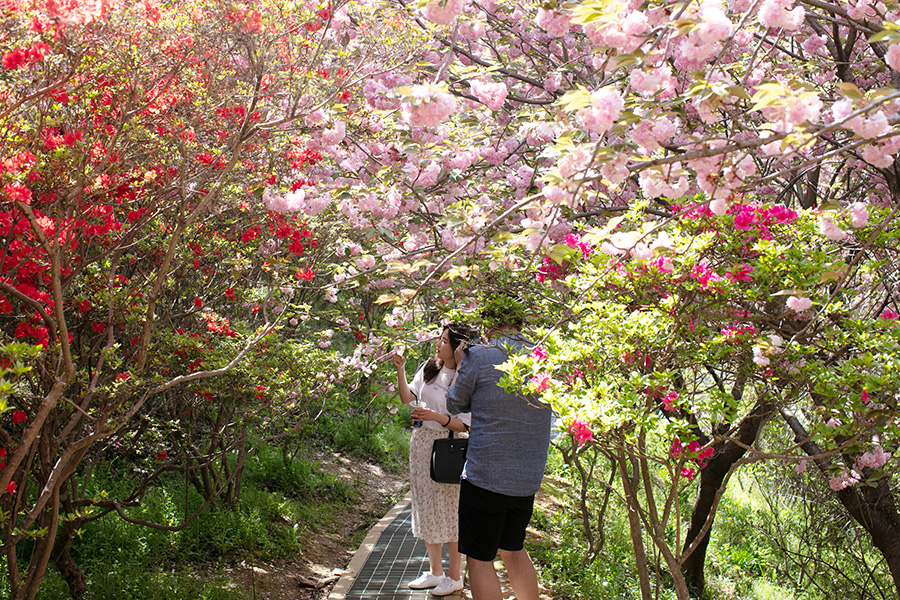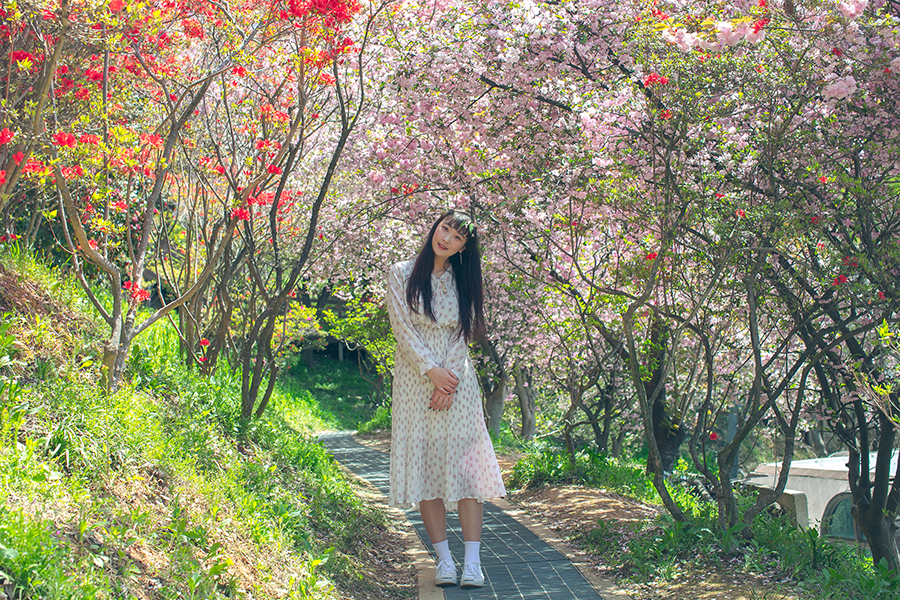 The downhill trail from the top of the park is another royal azalea tunnel. You cannot pass this trail without taking a photo amongst red royal azaleas and pink double-flowering cherry blossoms.
*tip: The trail is quite narrow. Hence, it's better to situate the person in either left or right side of the frame, rather than the center.
In the flower-blooming Wansan Park of April, with any camera and either with or without a tripod or selfie stick, you'll be creating the most memorable photo. Take your DSLR, polaroid, or just a mobile phone to the Wansan Park while this year's flowers last!