Singaporean High School Students Visit Jeonju for an Overseas Field Trip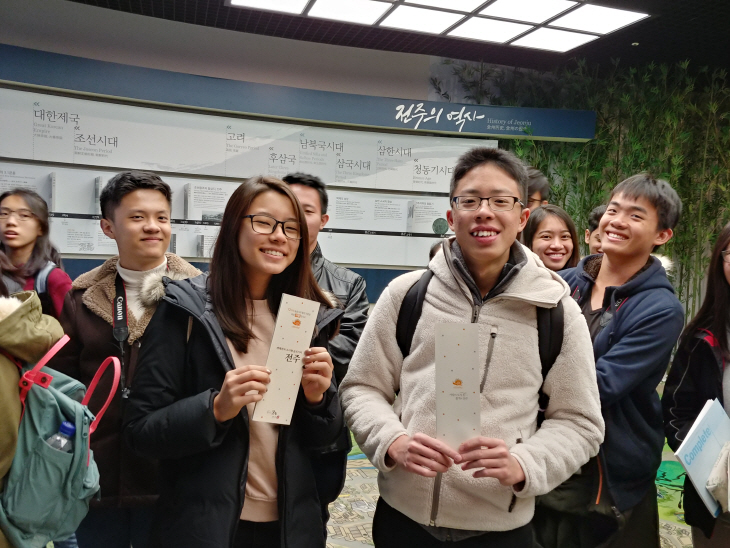 Jeonju is now attracting students from overseas as the top destination in Korea for school field trips.
The students and faculty members from Raffles Institution, a highly prestigious Singaporean high school, visited Jeonju from the 7th to 8th December. They chose Jeonju to experience first-hand the traditional Korean culture and urban policy. It is first time for a Singaporean school to visit Jeonju for an overseas field trip.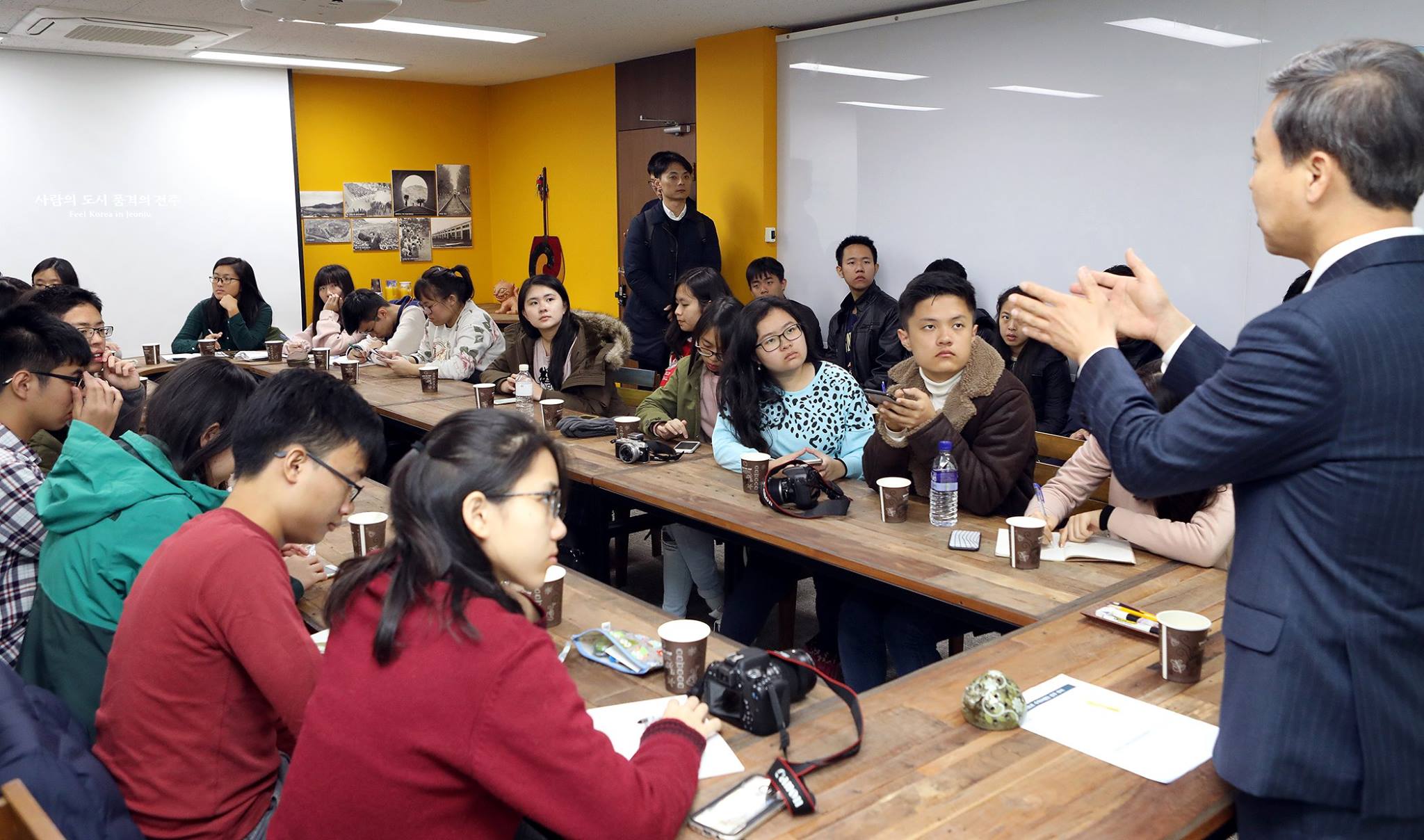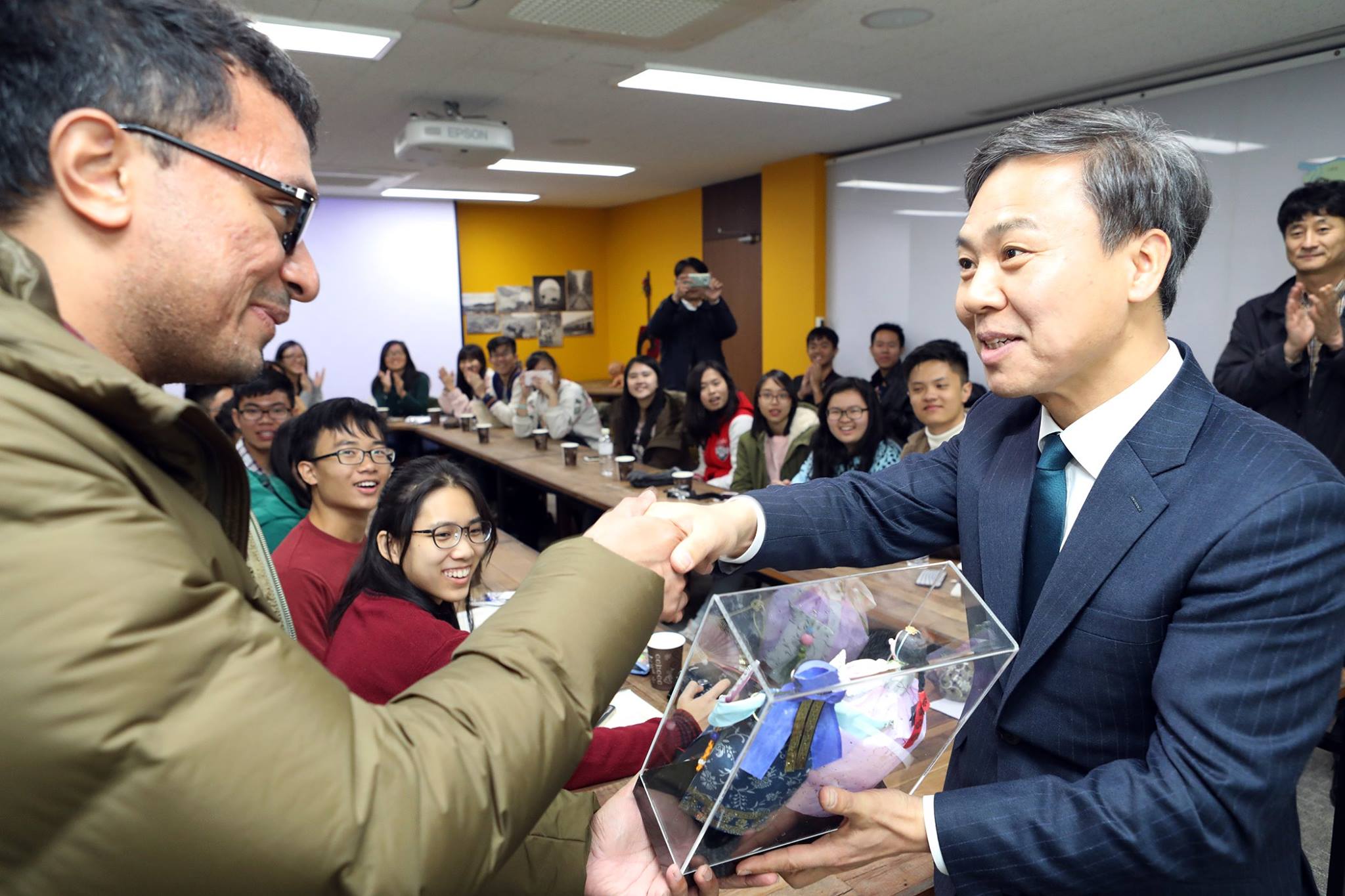 On the first day, the students participated in making the hanji paper and cooking a massive Jeonju bibimbap bowl at Jeonju Hanji Museum and the Korea Traditional Culture Center. They also walked around Jeonju Hanok Village, Gyeonggijeon Palace, Omokdae Pavilion, and Jeondong Cathedral in hanbok costumes to learn the local traditional culture and history.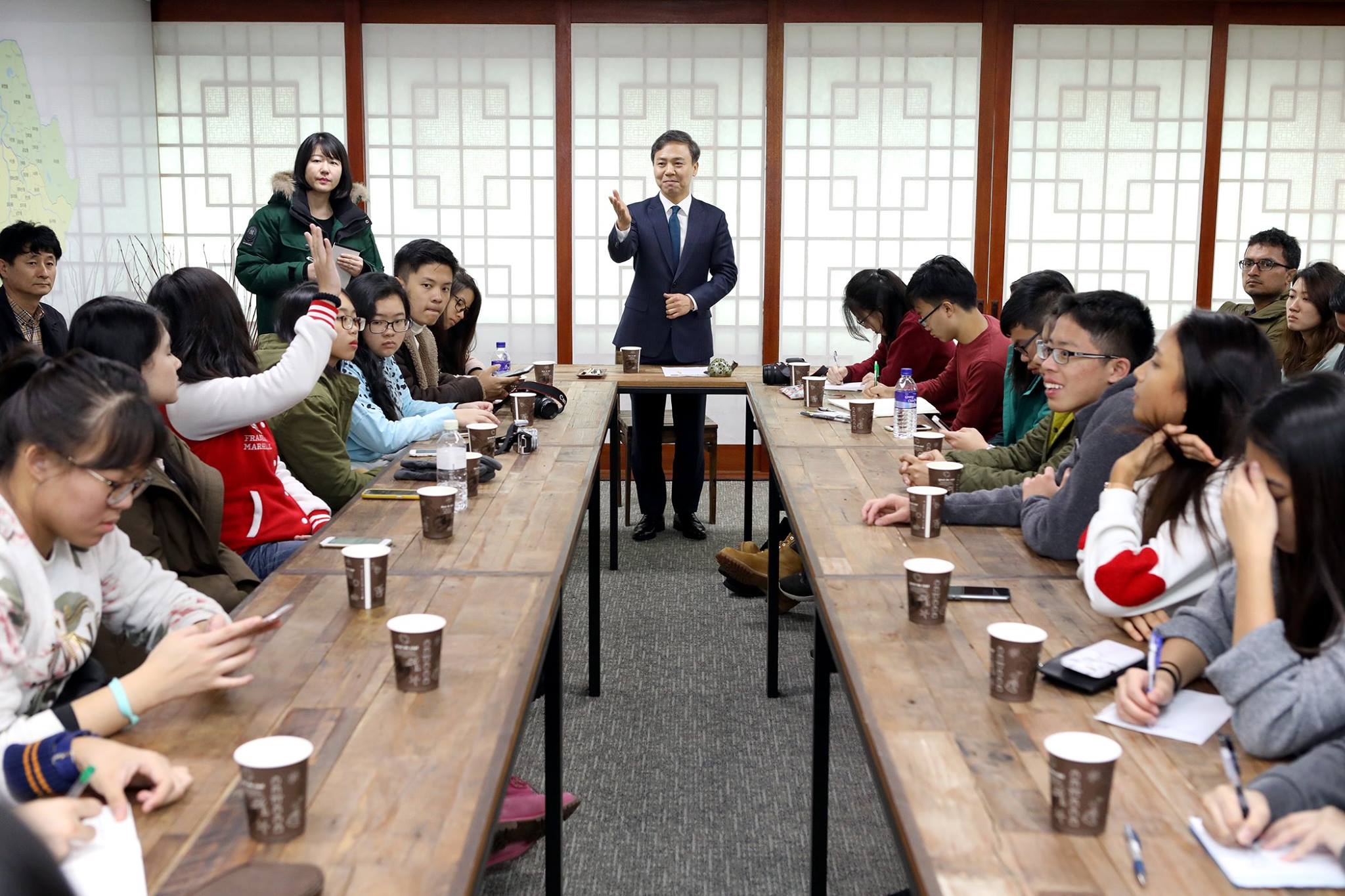 Then, the students met with Mr. Kim Seung-su, major of Jeonju, to learn about the city's urban policy, local participation in the municipal administration, and efforts for social integration. In particular, Mayor Kim exchanged ideas with the students about bringing the city and locals together in developing happier community culture.

On the second day, the students continued visiting local attractions, such as the National Intangible Heritage Center and Deokjin Park. They also visited the world-renowned Hyundai Motor Group's factory in Jeonju before departing for Seoul.
Until November this year, Jeonju has drawn more than twenty-thousand students from around three-hundred schools and public institutions nationwide. The city has risen to the most popular school field trip destination in Korea. Around five-thousand students from seventy-eight schools have spent the night in Jeonju, contributing to the vibrant local economy.
Jeonju is set to develop tailor-made field trip packages to attract more students from overseas. In the near future, the streets of Jeonju will be something those students will recollect as one of their best memories in life. I wish these students contribute to promoting Jeonju's traditions and culture around the world.