Overlooking Jeonju from Donggosa Temple
Turn your eyes towards the east from Jeonju Hanok Village, just below the top of the mountain, you can easily spot a Buddhist temple with a white statue. The name of the temple is "Donggosa", renowned for the view overlooking Jeonju. Many locals visit the temple for the sunset and nightview in particular.
There's a driveway that can take you to Donggosa fast. However, if you have enough time, it's also a good idea to walk to the temple. You'll have to pass through this magnificent bamboo forest. The sun pierces through the bamboo forest swaying in the wind.
The famous white statue holding the right palm up is Maitreya, the future Buddha.
Donggosa has a long history. It is told that the temple was founded more than a thousand years ago by a prince who became a Buddhist monk. The temple was completely destroyed during the Japanese Invasion of the 16th century but was rebuilt and renovated later.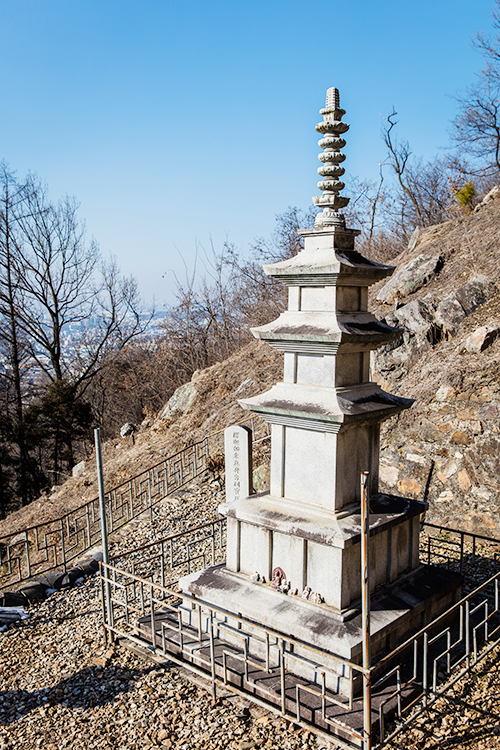 Donggosa is a rather small temple. But it has one of the greatest views overlooking Jeonju, especially during sunset and at night.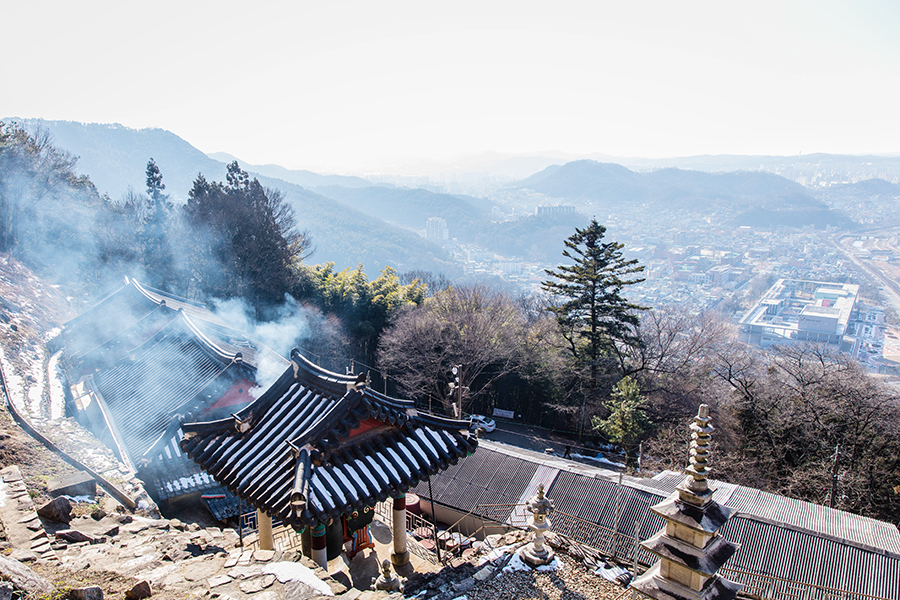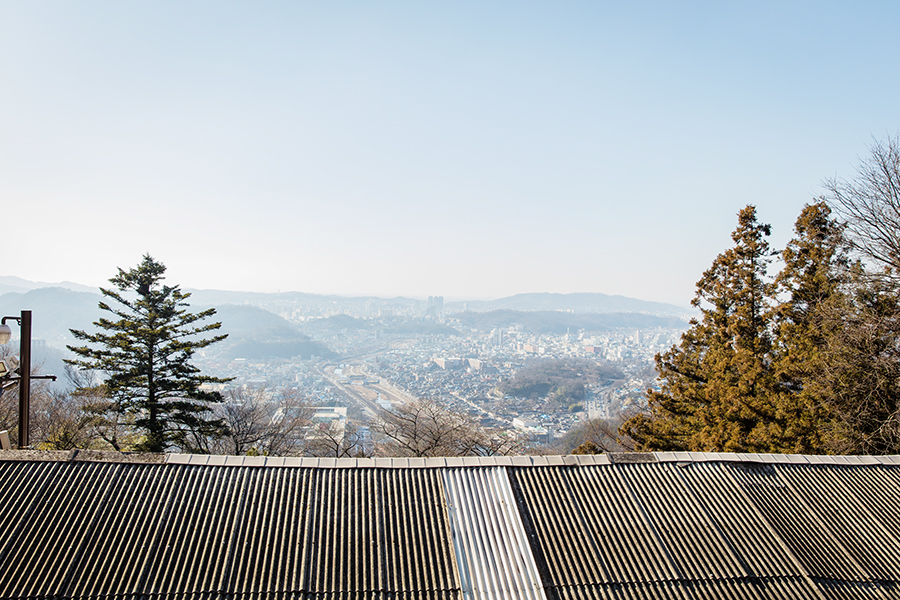 Looking at the smoke and the statue, I suddenly feel solemn. I quietly appreciate the view of Jeonju, the waves of the black tile roofs, winding Jeonjuchun River, and mountains here and there.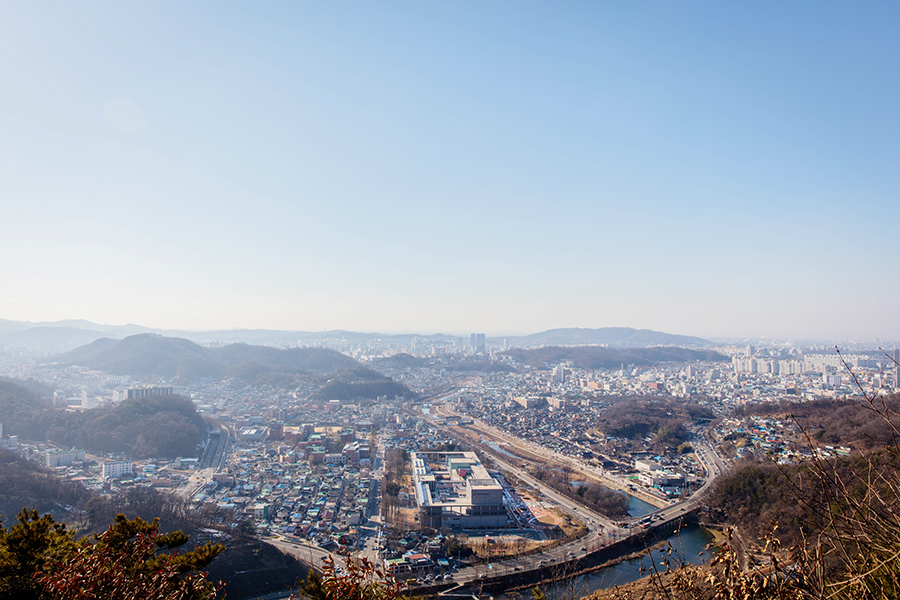 If you walk past Donggosa and continue the trail towards the mountain top, you'll arrive at another scenic spot. The panorama from the top is magnificent, unforgettable, and almost cathartic.