Jeonju Woodcut Painting and Calligraphy Center
The summer of Jeonju Hanok Village is energetic and vibrant. In today's post, I'll introduce something very Jeonju-ish, which is Jeonju Woodcut Painting and Calligraphy Center. The center is located between Jeonju Hyanggyo (Confucian School) and Namchungyo Bridge.
Inheriting traditional culture through engraving
Jeonju Woodcut Painting and Calligraphy Center is a cultural space open for everyone interested in the culture of woodcut printing. The center is run by Esan Museum, which specializes in research, restoration, education and exhibition of Korean traditional woodcut blocks. Did you know that the oldest woodcut print in the world was made in Korea? And did you also know that Jeonju has traditionally been the center of woodcut printing of Korea?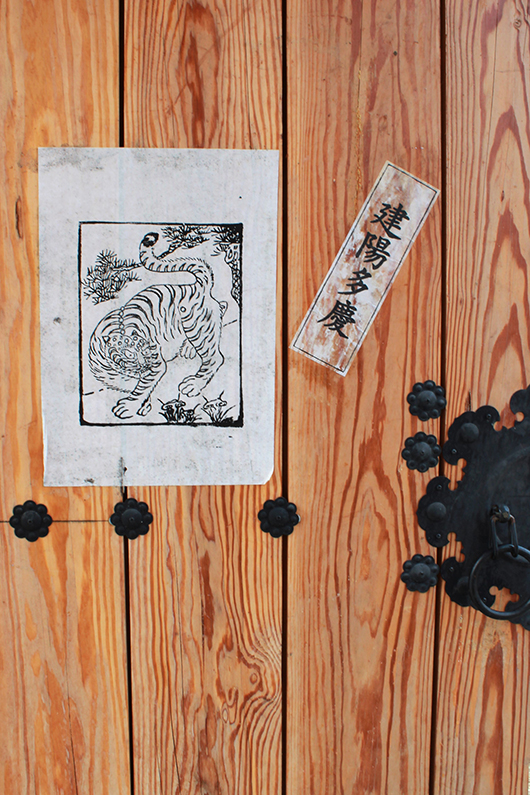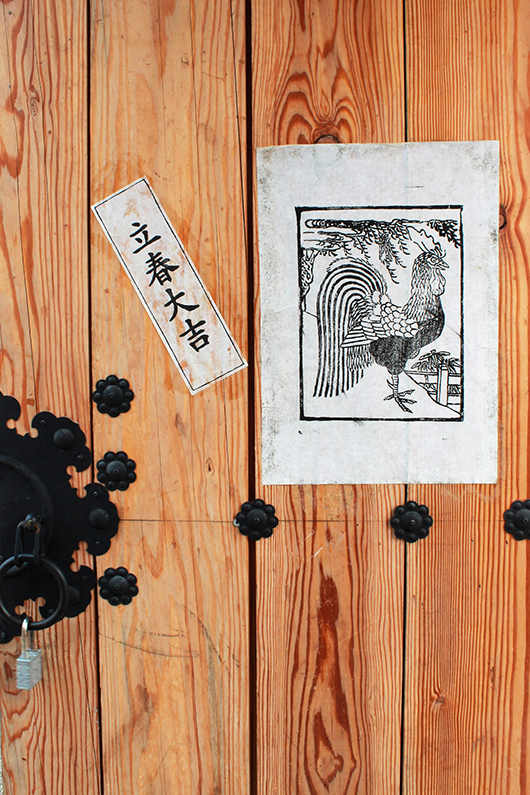 Jeonju was called "Wansan" in the ancient times. Hence, the old woodcut prints produced in Jeonju has been called "Wanpanbon." Jeonju Woodcut Painting and Calligraphy Center is dedicated to carrying on the culture of the woodcut printing.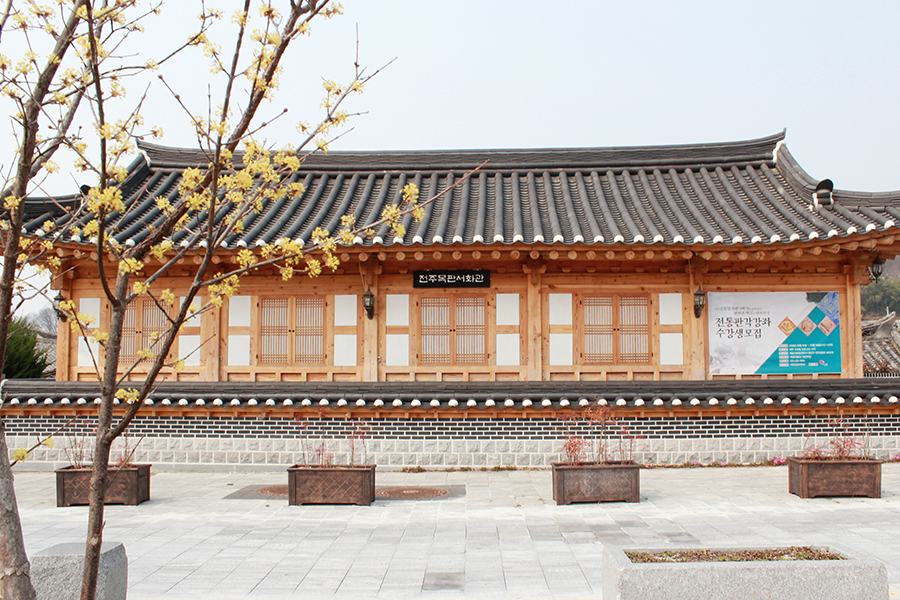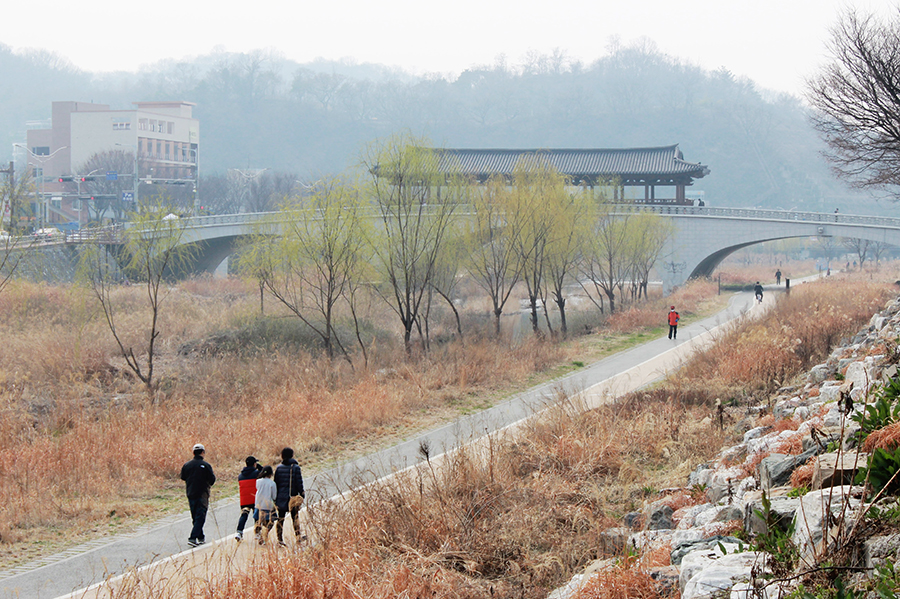 Trying Woodcut in Jeonju Hanok Village
Jeonju Woodcut Painting and Calligraphy Center has been renown among people interested in the art of woodcut. I was excited to try out this!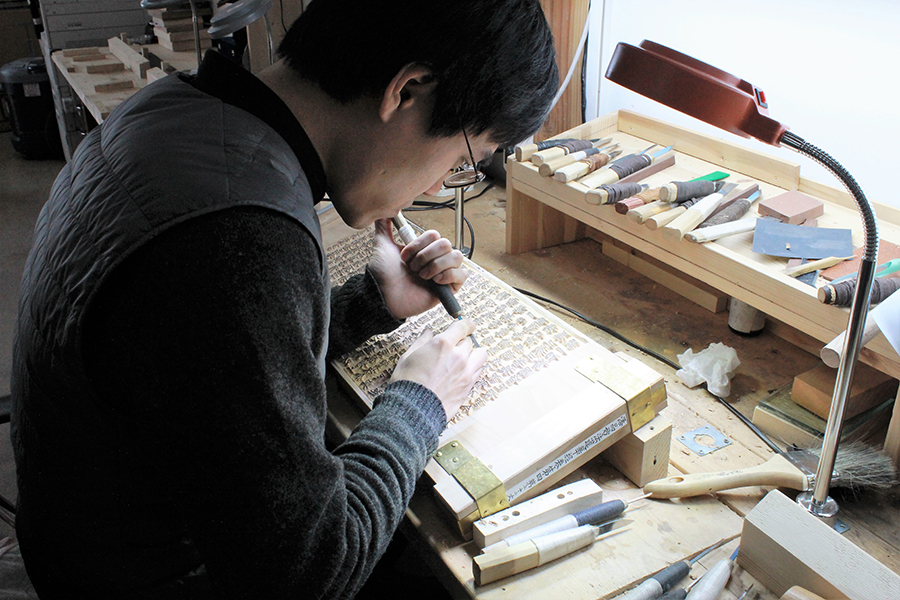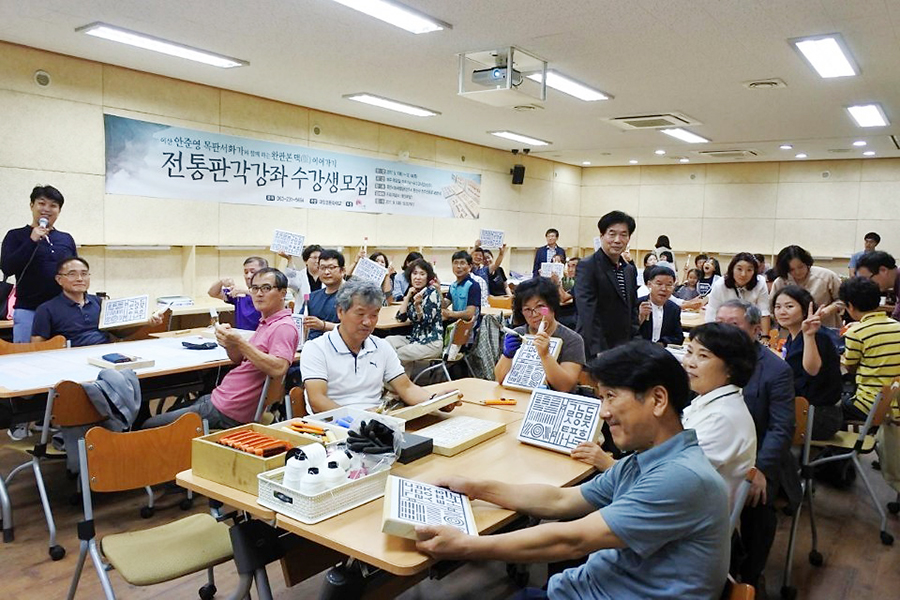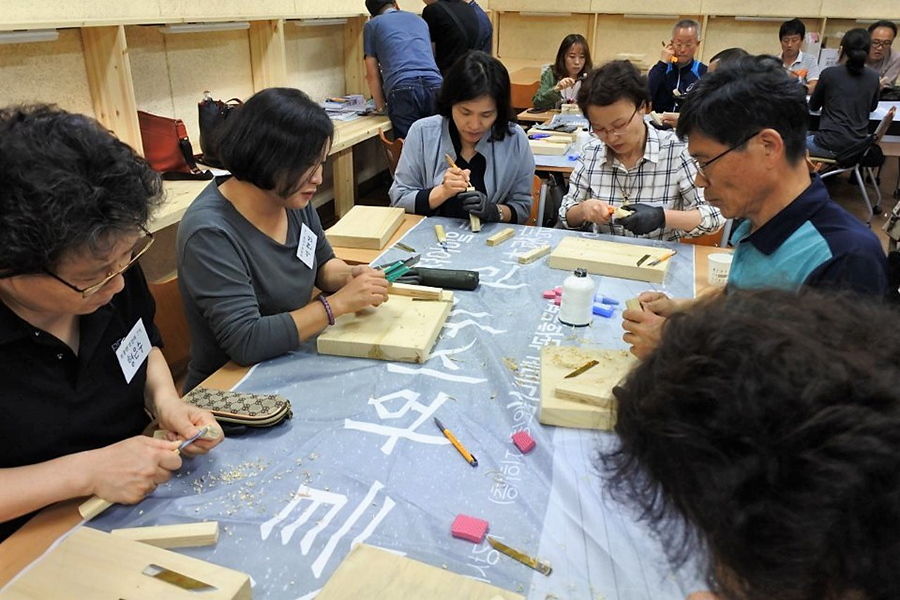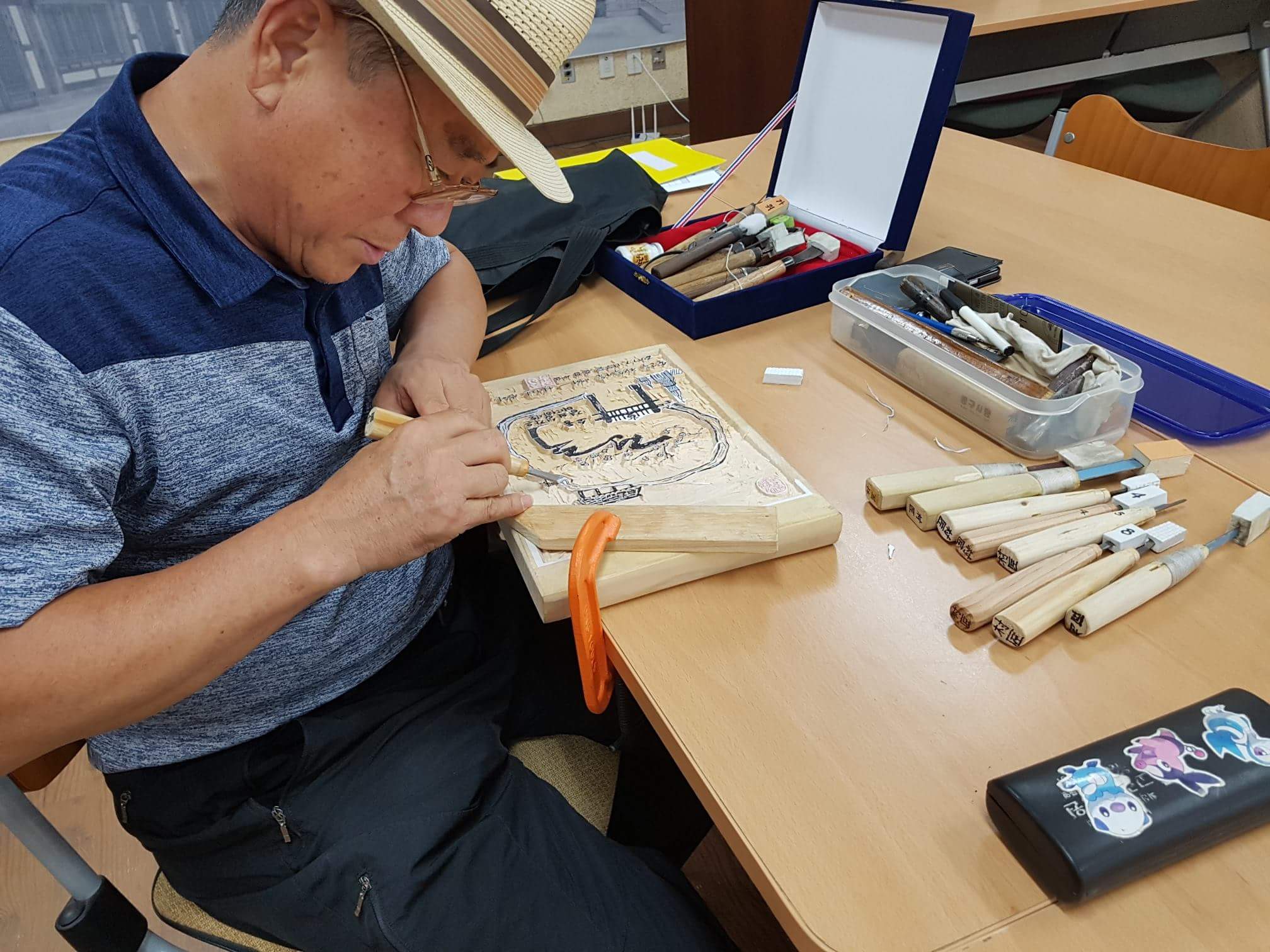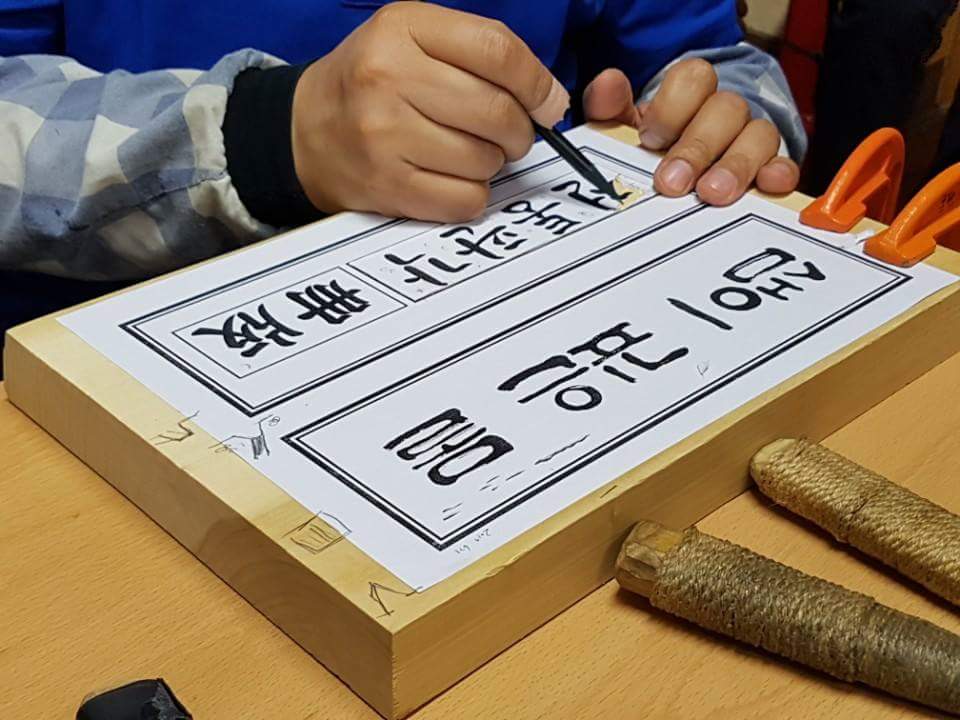 There are two programs that visitors can try out. One is a traditional woodcut program. Running since 2013, the objective of this course is to inherit the traditional woodcut of Jeonju. You can learn the basic concept of the traditional woodcut and create a variety of woodcut painting and calligraphy.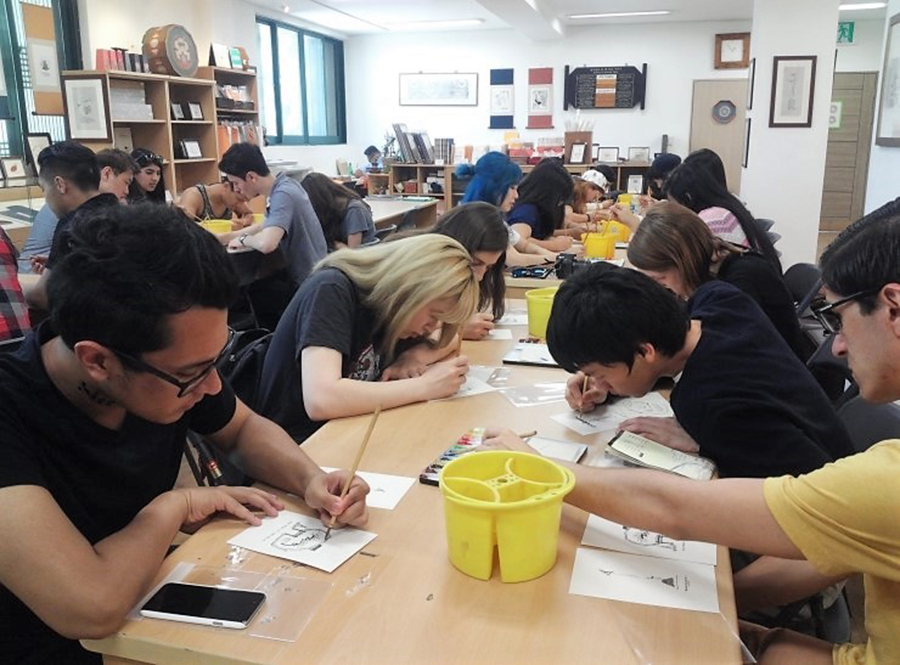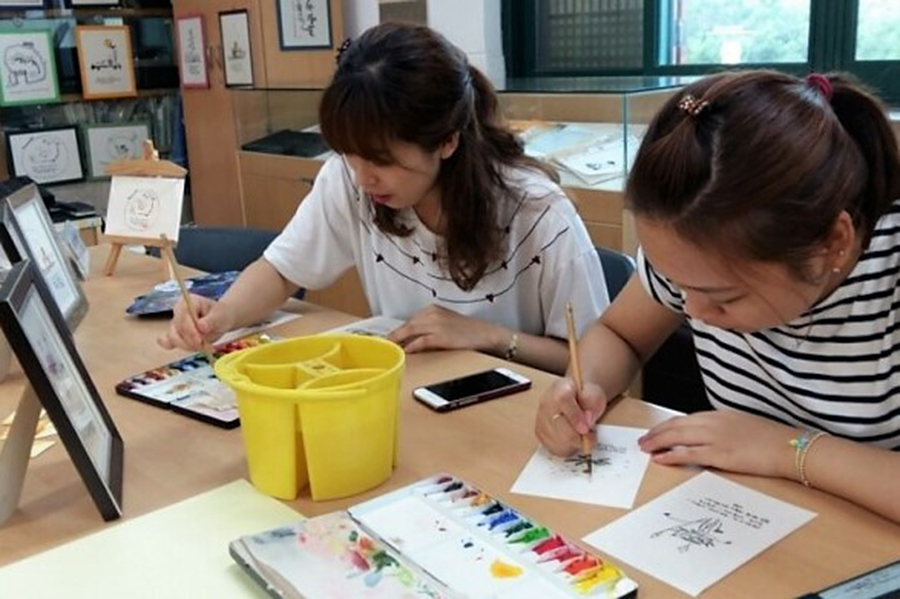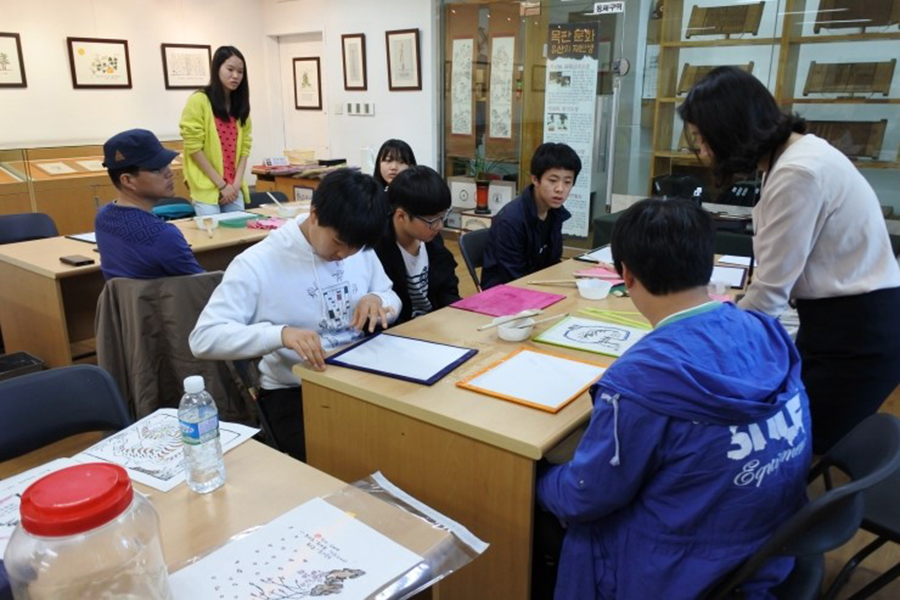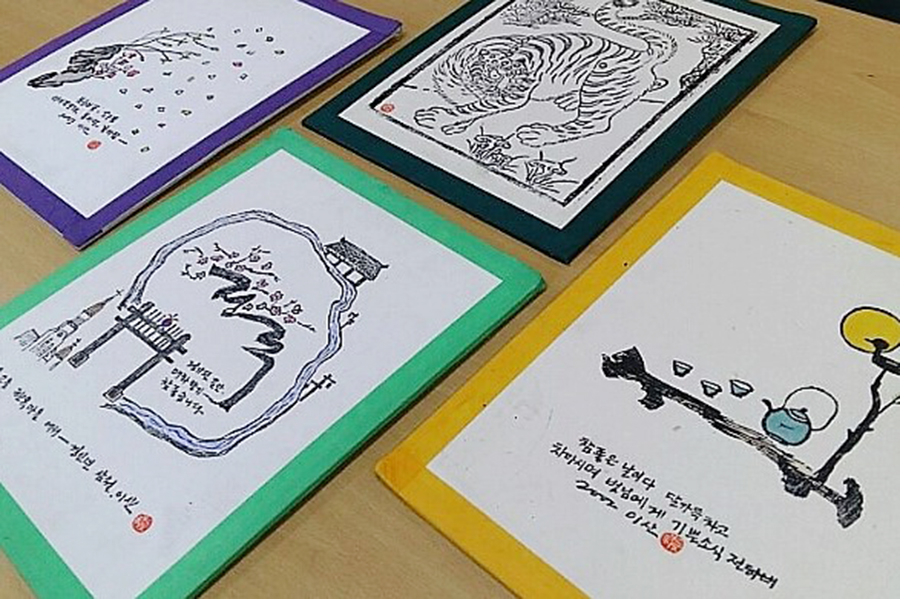 Another program is called "engraving my and our story." With the help of a woodcut specialist, you can create your own woodcut painting or calligraphy. If you book in advance, you can have your own woodcut piece. This program is great for students too!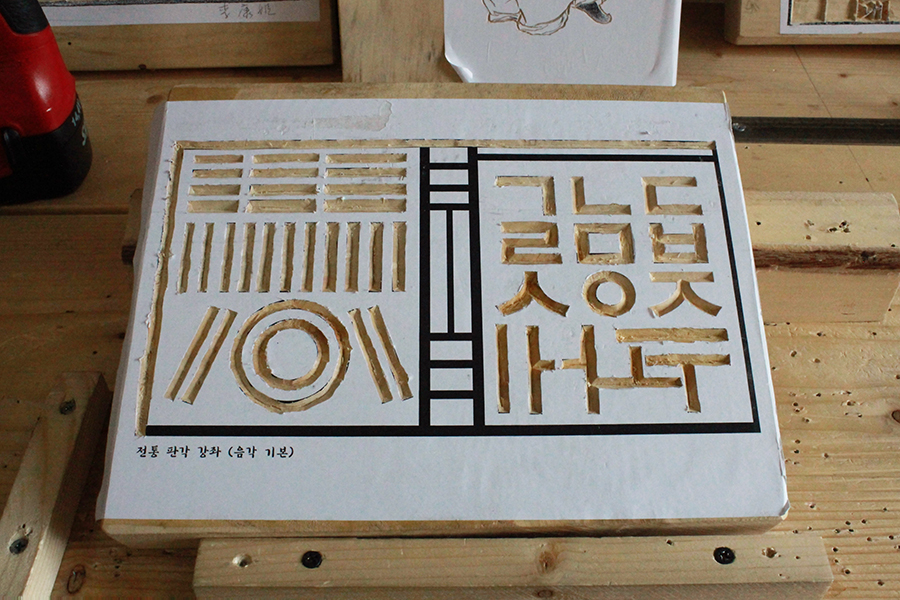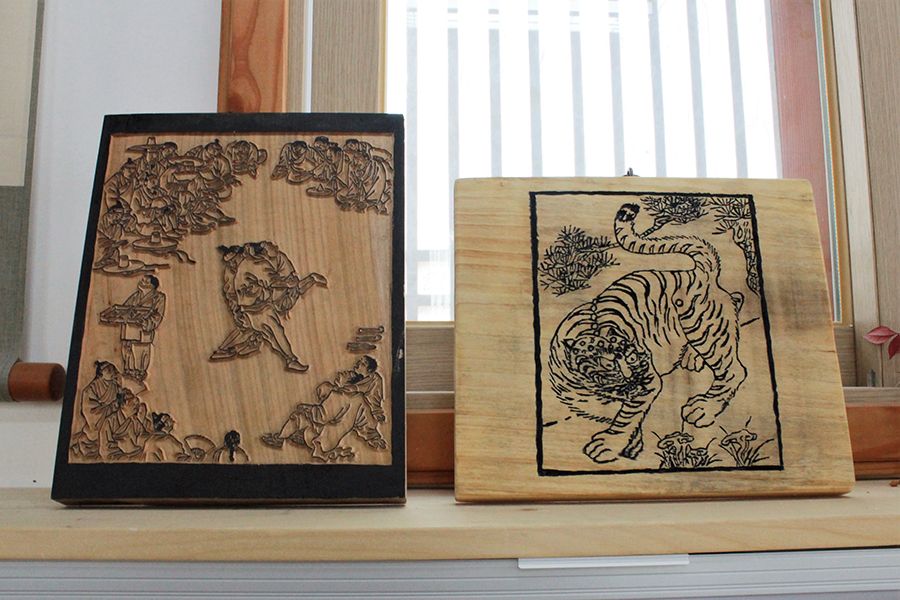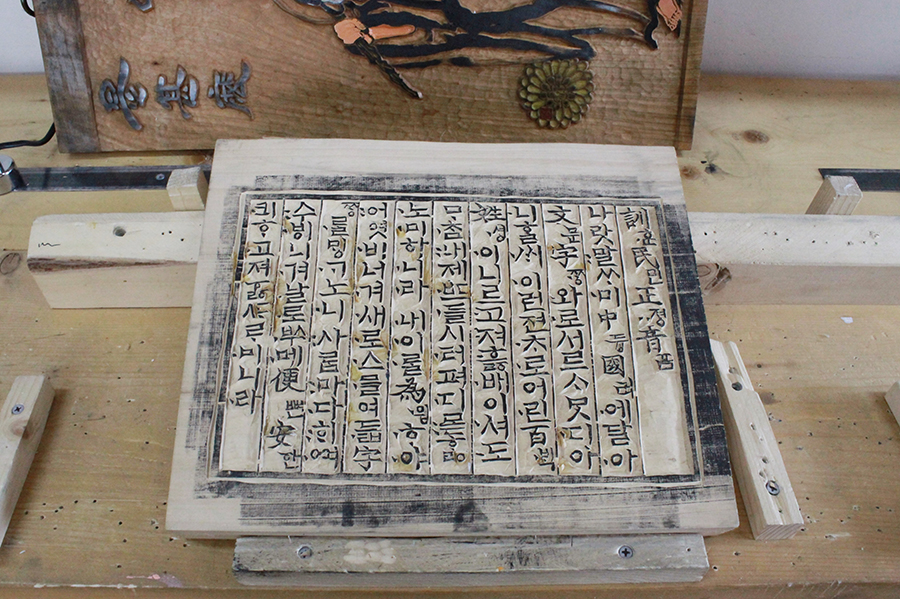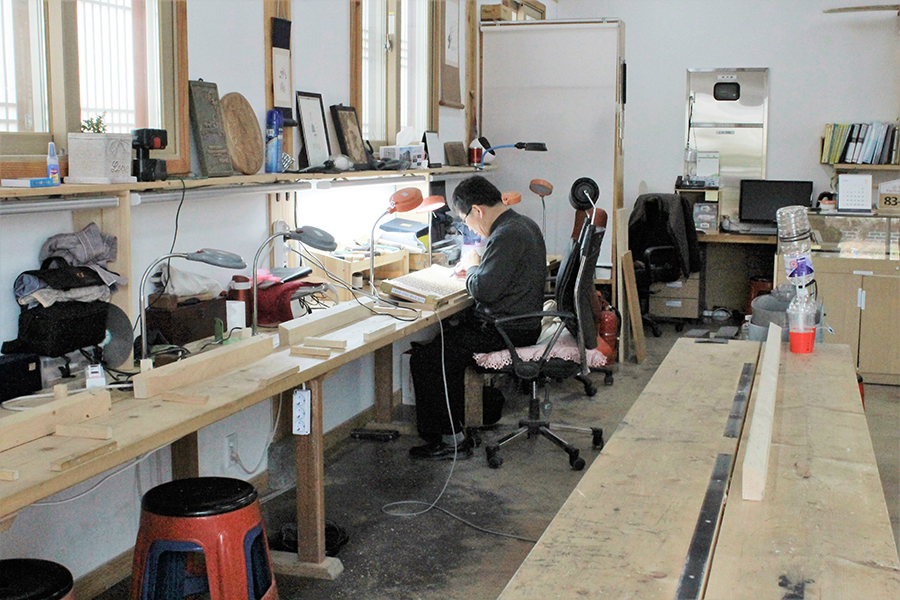 You're given a wooden board, chisel and wooden hammer. People working with these must have calluses on their hands.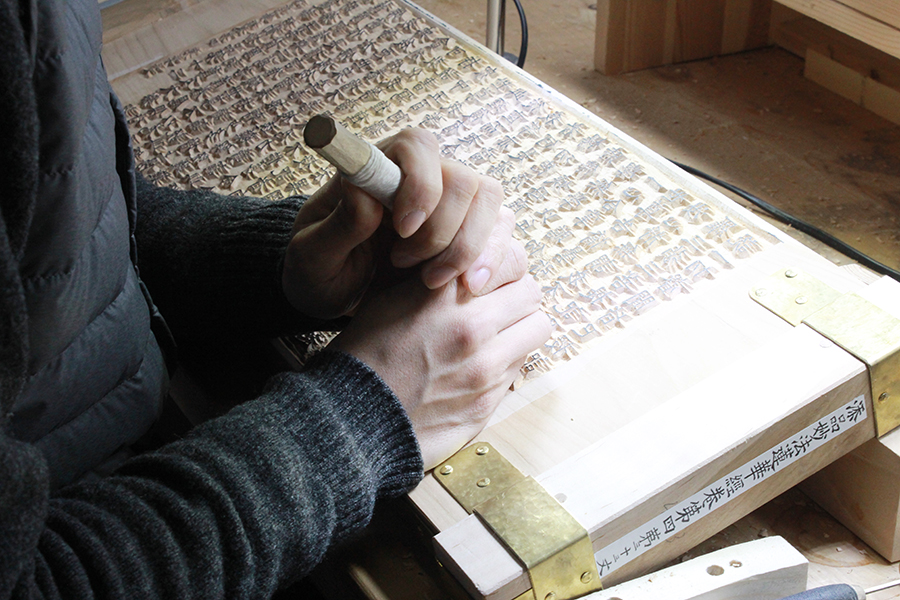 There are many woodcut enthusiasts, who visit the center even on holidays. They're very much focused on creating their own woodcut masterpieces.