Jeonju tour, Discover the exciting spirit of hanok traditional villages
Jeonju Hanok Village is an exciting place, especially if you are new to Korean culture and hanok homes.
[Interview] Who wouldn't fall in love with Jeonju?
"The first thing you will realize in Jeonju Hanok Village is the harmony between traditional and contemporary buildings. This mishmash creates an atmosphere unique to Jeonju. Not many cities around the world respect and preserve tradition as well as Jeonju while staying up-to-date with contemporary values. But food is Jeonju's most enticing element, not to mention its great hospitality and easygoing people. You will feel comfortable and at home, even if you have never been here before. I guarantee that anyone who visits this city will fall in love with it. I have been living here for ten years, myself. Jeonju fits me like the glass shoe on Cinderella's feet."
David John van Minnen | Canadian and Jeonju enthusiast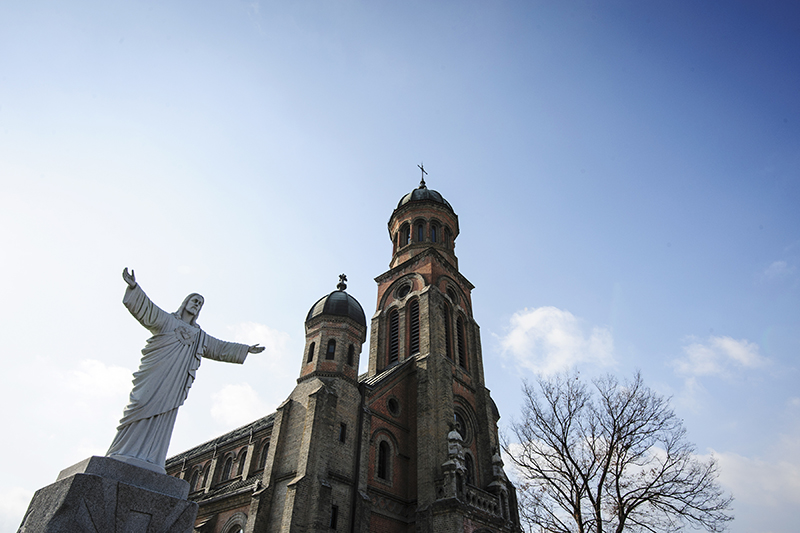 [Historic tour] A piece of history around every corner
Jeonju Hanok Village is across from Pungnammun Gate away from the hustle-bustle of the downtown area. Once you are there, you will be greeted by one of Korea's oldest cathedrals, known as Jeondong Catholic Cathedral. The grand Romanesque building is the oldest Western building built in the modern era in all of Korea's south-western region. Newlyweds celebrate their matrimony and devout Catholics visit from all corners of Korea to attend Sunday mass. The cathedral is a major part of Jeonju's modern history that is still a part of everyday life today.
Across the road from Jeondong Catholic Church you will see Gyeonggijeon Hall, a site deeply connected to the history of Taejo of Joseon, the founder of the Yi Dynasty. The Hall grounds are popular for the trails that pass through bamboo forests. If you are spending the day exploring Hanok Village, make time to drop by Jeonjuhyanggyo (Confucian School). The path to the School is lined with gingko trees that turn bright yellow and gold in autumn. Established during the Joseon Dynasty as an educational institution, sixteen of its buildings remain to this day. Gyeonggijeon Hall is also nearby. Chimyeongjasan Mountain is always busy with devout Catholics visiting the holy site.  You can get a full view of Jeonju from the summit.
[Village tour] Small but special – small villages
If you prefer a tour that shows you what it is like to live in a small village in Korea, look for a village that is close by and east to get around on foot. Jaman Mural Village is perched at the top of a steep hill that looks down on Hanok Village. Every wall facing the street is covered in murals.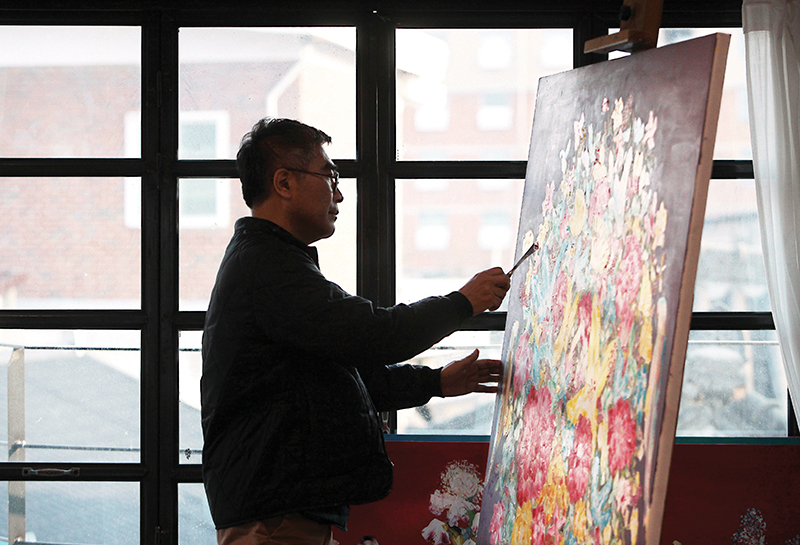 Once upon a time, the village had both an elementary school and a university. This earned the village the name  Seonsaengchon , which literally means  teacher village. Now it is better known as Seohakdong Art Village and is home to artists from around the nation.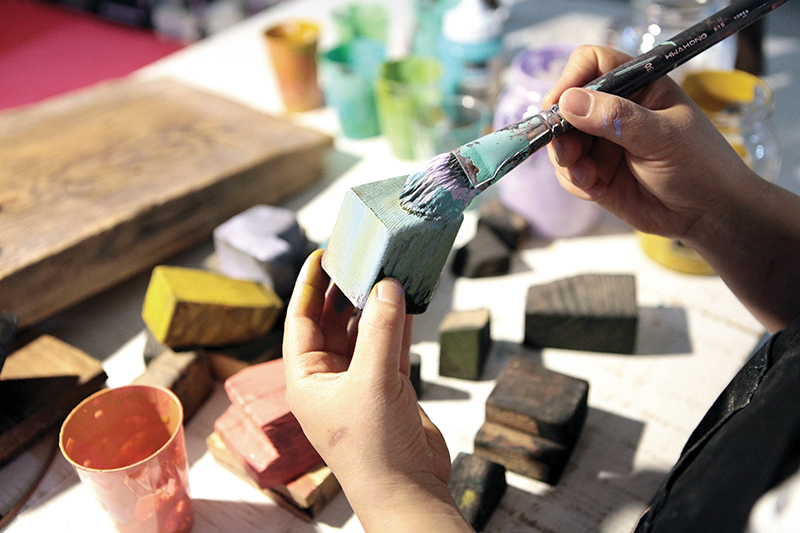 The village is full of art studios, bookstores, cafes, and galleries, making it a pleasant place to take a walk or to simply relax. Seohakdong is another example of a village that surfaced as a tourist destination.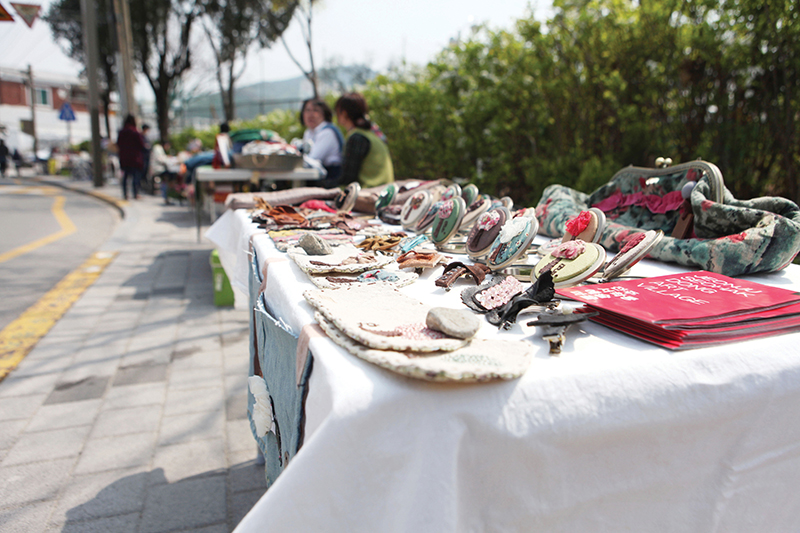 Same goes with Sanseong Mural Village. Situated between Namgosanseong Fortress and Jeonju Hanok Village, the area became known for its eye-catching murals that decorate every other wall. Thanks to the colorful paintings that were once insignificant and nearly forgotten, the town is back on the map. It shows how a simple idea can breathe life into a village.
[Experience tours] See, feel, and experience 
Have you made it all the way to Jeonju Hanok Village on a fine spring day but have found yourself wondering what to do next? If you are a tourist from outside of Jeonju or even out of the country, taking a look at the fourteen cultural facilities run by Jeonju can help you draft a solid itinerary.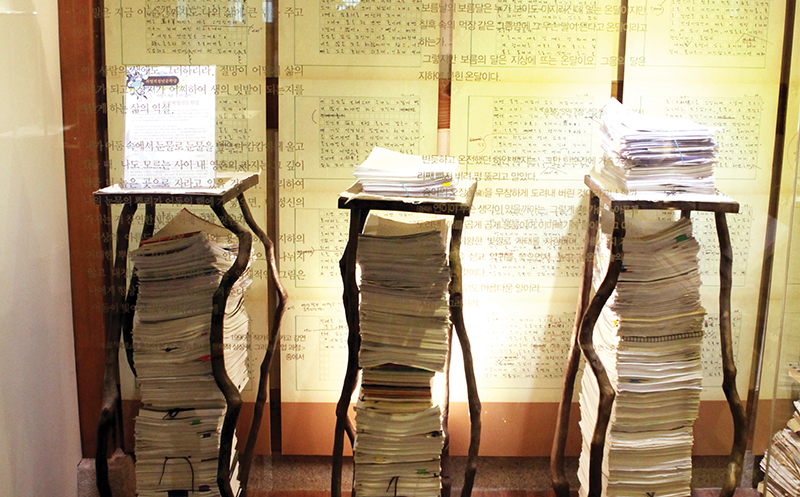 Jeonju was famous as the center of publication during the Joseon era. So much so that books published in the city were specifically referred to as wanpanbon. Stories published in Jeonju were especially popular. Visit the Wanpanbon Culture Center to make a wood print of your own. The Jeonju Fan Culture Center is dedicated to fans that have been elevated to a piece of art, combining Jeonju hanji with bamboo. Within Jeonju Hanok Village you will find displays of calligraphy and literature related relics. Choi Myeong Hee Literary Museum is dedicated to the author of Honbul, an epic novel that spans across three generations. Gangam Museum of Calligraphy offers one-day courses where you can try writing calligraphy with an ink and brush.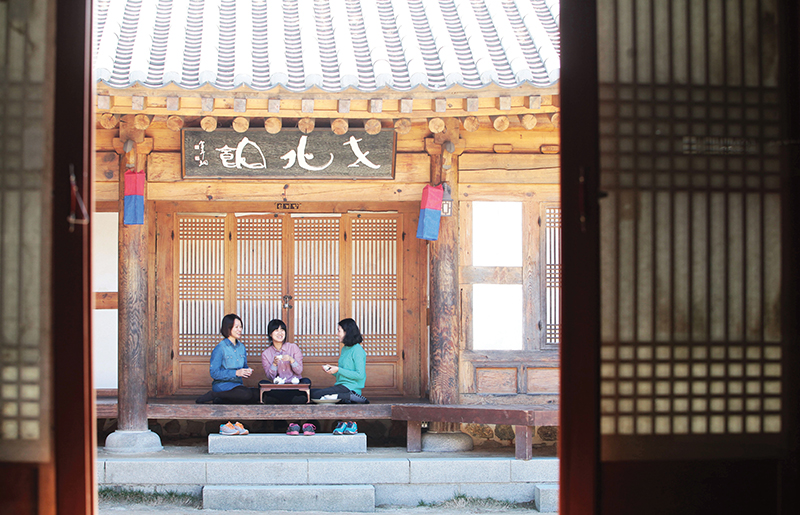 Try your hand at making gayangju at Jeonju Traditional Wine Museum or stand in for a Korean traditional wedding mock-up in full costume or learn how to play traditional games at Jeonju Traditional Cultural Center.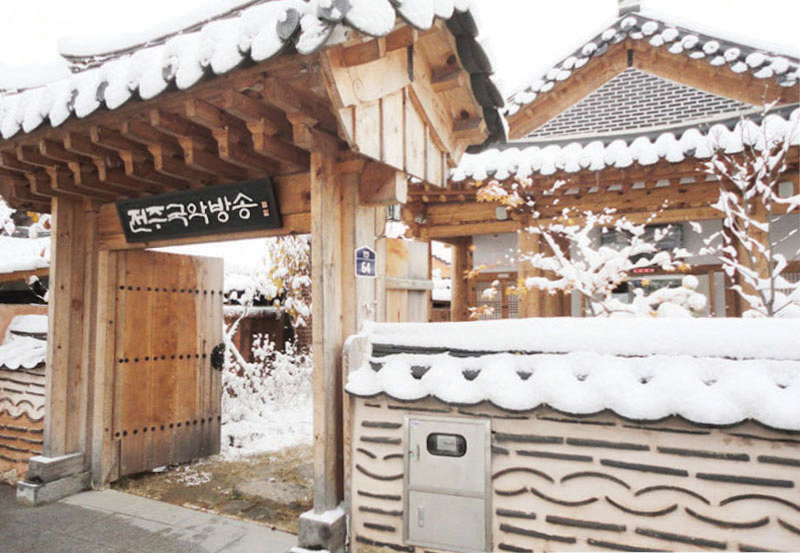 Jeonju Crafts Exhibition Hall is categorized so that the visitors can understand the development of Korean crafts in a glance. You can also make your own souvenir using hanji, fabric, or wood. Crafts and Workshop Street in Jeonju Hanok Village offers crafting classes as well.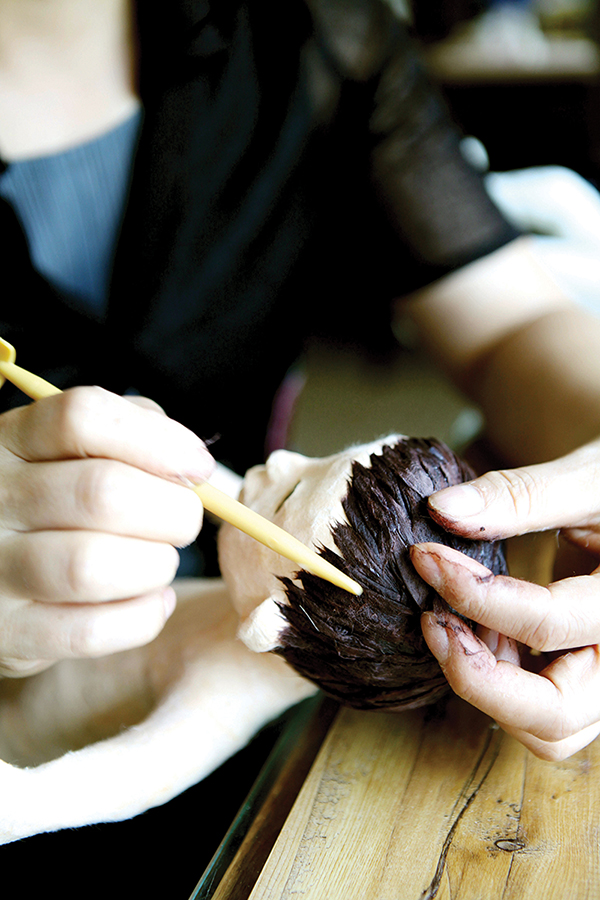 Jeonju Sori Culture Center was built to continue the musical heritage of pansori. Here you can learn the basic beats and learn how to sing pansori style. Gugak FM is another facility dedicated to traditional Korean music. You can visit the broad-casting station's hanok studio where pansori is recorded and produced.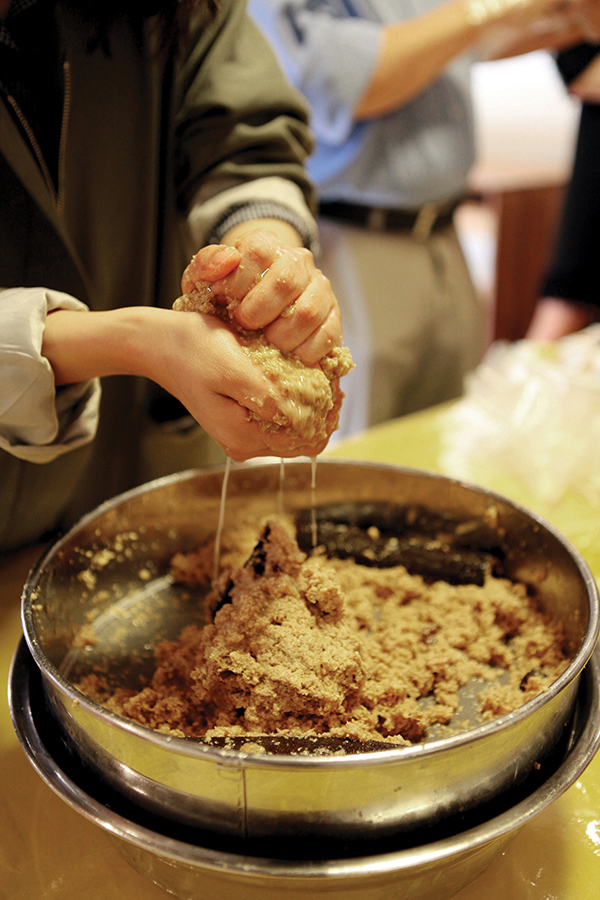 Jeonju Hanok Living Experience Center, Samdoheon, Cheongmyeongheon, and Seunggwangjae are hanok accommodations where you can take your time to appreciate the benefits of living in a hanok. There is no better way to learn new things than to experience it yourself.
[Tour of unique locations] Four joys only a wandering tourist would know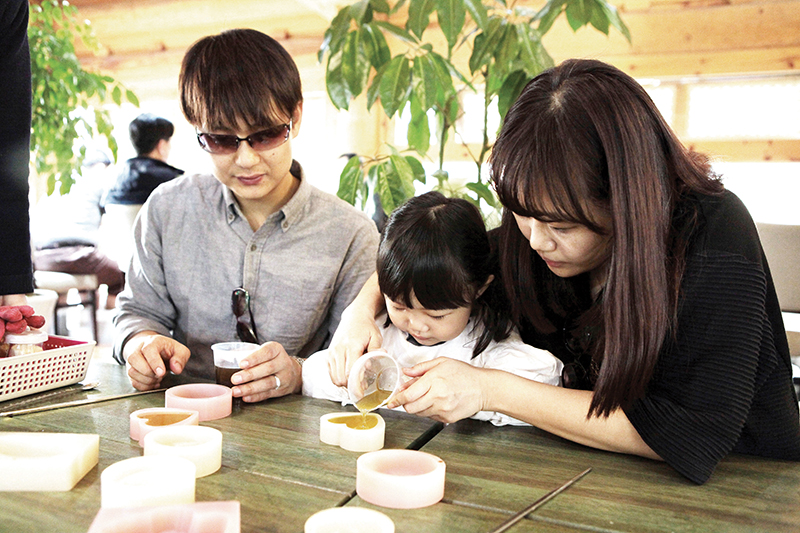 Those who visit Jeonju Hanok Village will notice some unusual signs in the neighborhood. Here is an introduction to some unique and slightly odd places that you may want to explore during your time in Jeonju. Iuielle Hat Culture Center was created by a collector who had a passion for hats from around the world. Yeomyeong Camera Museum specializes in old cameras. Both are owned and run by private owners, but the size of the collections are not far from that of a national museum. Both museums have a cafe, a shop, and exhibition hall.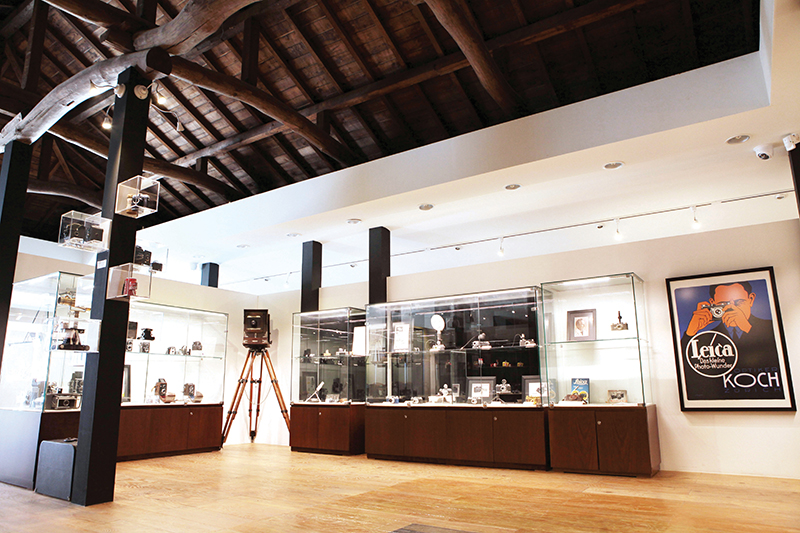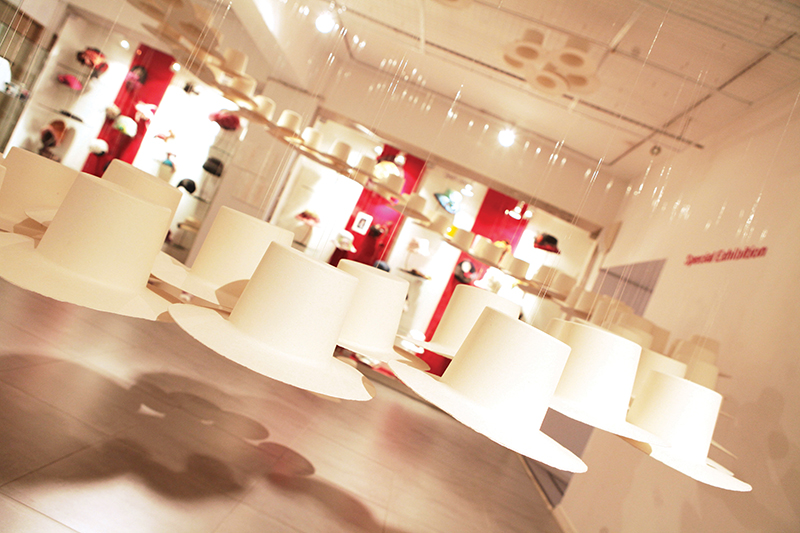 Gyodong Art is a gallery that displays the works of contemporary artists. Its calendar is always full of upcoming exhibitions. The fact that the museum was once an underwear factory makes the space all the more interesting. When you are tired of walking, pop by Jeonju Korean Herbal Medicine Center. You can soak your feet in warm water infused with Korean medicinal herbs to help your tired legs recover. Now that's an experience you will remember.
[Market tour] Good to visit the market
By the time the sky begins to light up, merchants begin to gather at the market. They are here for the Dokaebi Market that opens from five in the morning and closes three hours later. It was named dokaebi (demon) because it was said that the market opens and closes so quickly, it is hard to tell if it really even happened. This is the market where you can get the freshest groceries for a reasonable price.
Make your way up to the second floor of Nambu Market and you will see Chungnyun Mall's motto, 'Earn less but live well.' The entire floor is dedicated to stores run by merchants in their twenties and thirties. When it opened, it injected the rather stagnant Nambu Market with a much-needed boost.
The night market is another place you don't want to miss. It is crowded, but your taste buds will be happy.