All About Jeonju Cheongnyeon ('Youth') Mall, Part 2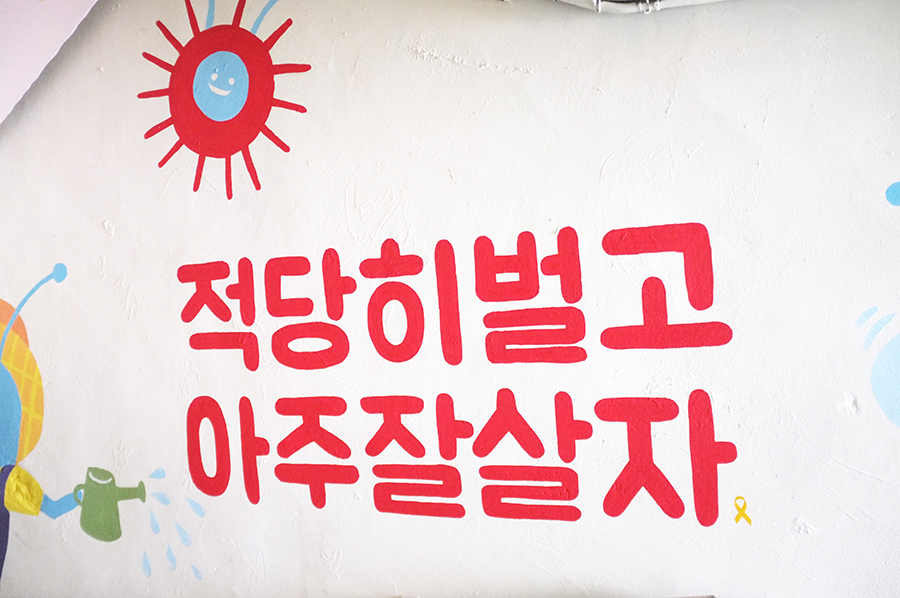 Followed by last week's post [All About Jeonju Cheongnyeon ('Youth') Mall, Part1], today, I will introduce the rest of the mall's stores and venues.
Song-ok Yeogwan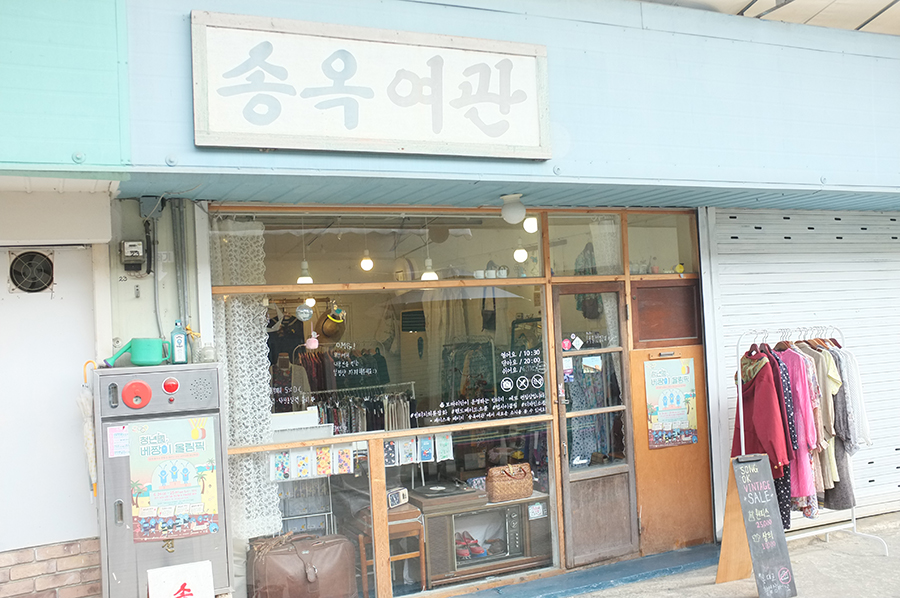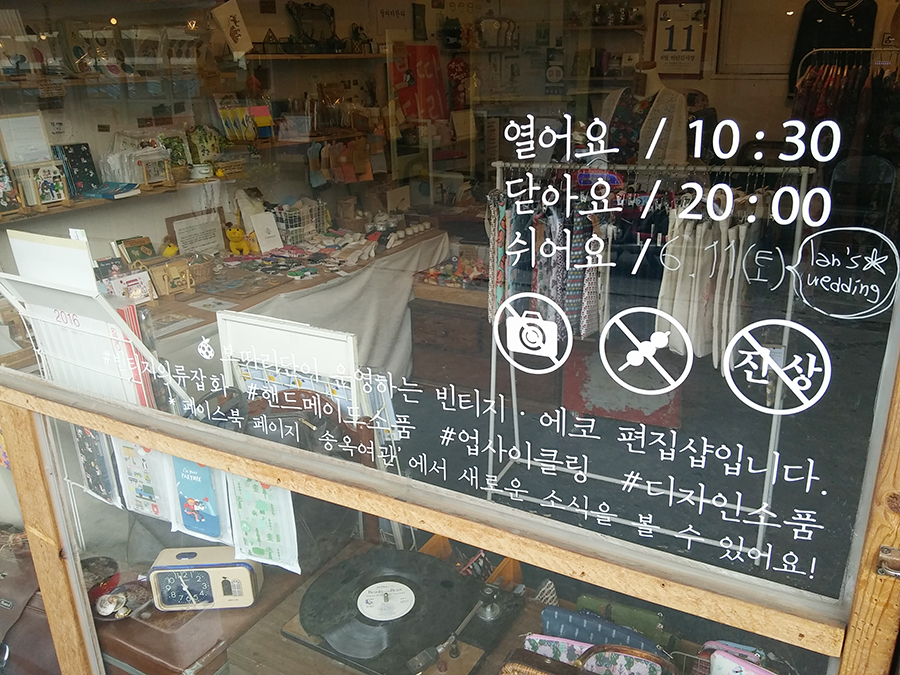 Song-ok Yeogwan sells unique vintage and eco-friendly items made from recycled goods. The store is run by 'Boddaridan,' a youth group which organises free markets in Jeonju area. You can find the fashion, handcraft, upcycled, and other uniquely designed items.
Soo-soo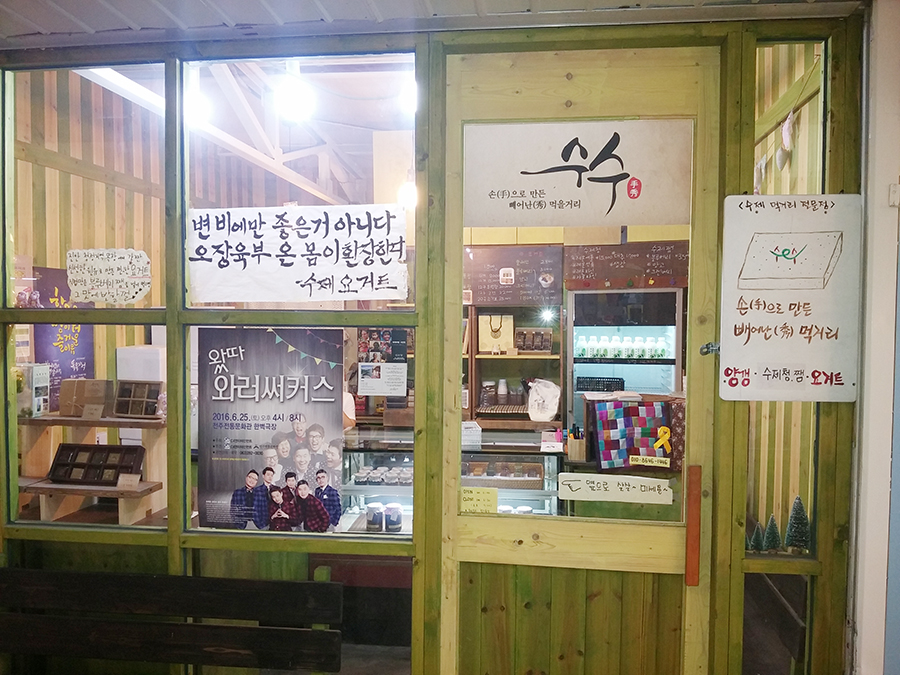 Soo-soo is famous for homemade yang-gaeng (sweet bean paste jelly), Korean black raspberry juice, yogurt, and the like. I recommend trying the Korean black raspberry juice which will "not only make guys but also make girls go crazy," and the homemade yogurt which is "not only good for constipation but also good for every internal organ."
Soonja-ssi Bapjoe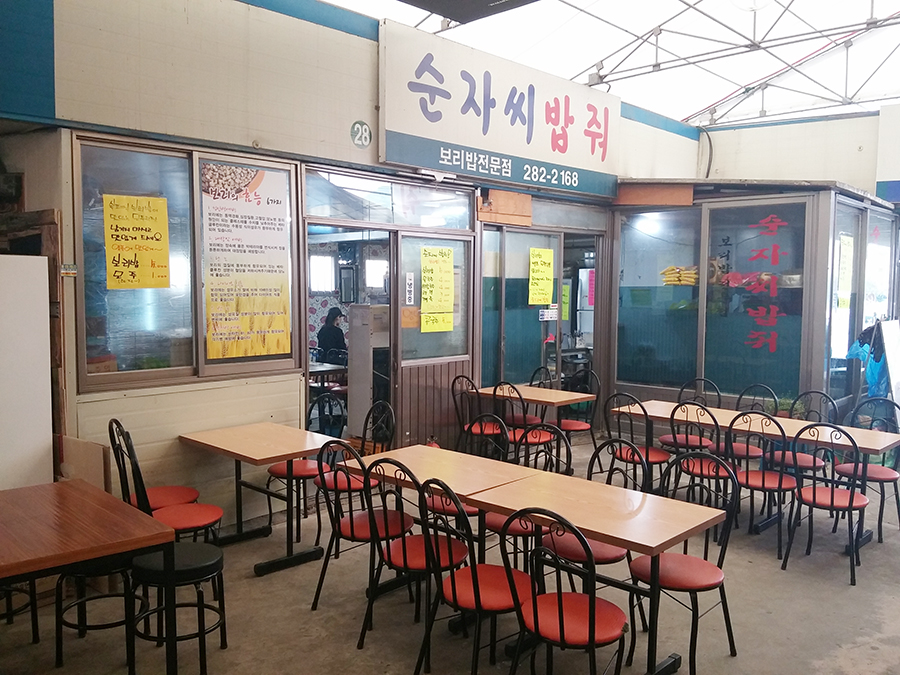 'Soonja-ssi Bapjoe' offers unlimited refills of boiled barley bowl and side dishes for just 5,000 won. Although there are boiled barley bowl, noodles, ramen, ground sesame porridge, and others on the menu, this venue is renowned for the boiled barley bowl. You can add different side dishes, mix them into the bowl and make your own barley bowl bibimbap. Refills are always welcome as long as you can finish them.
Amor Peruano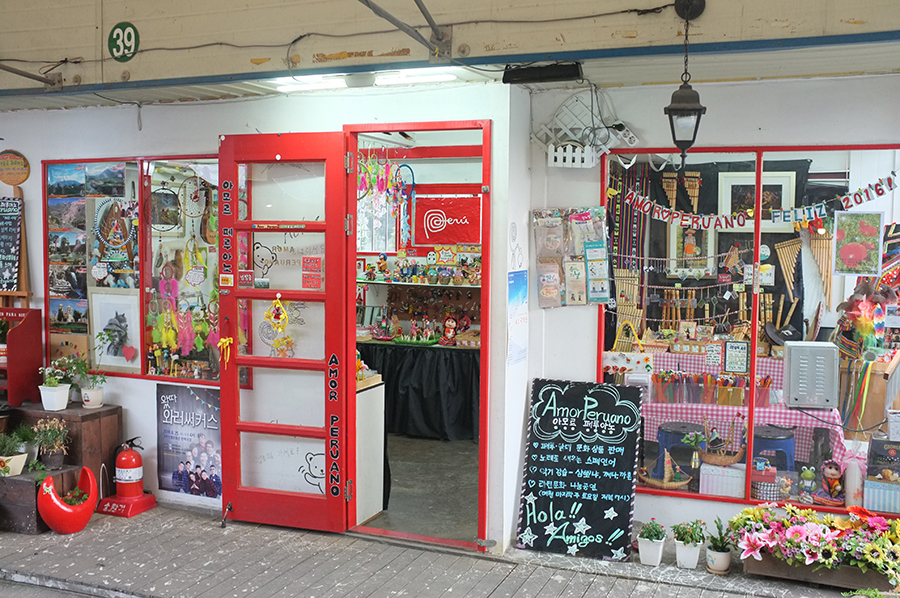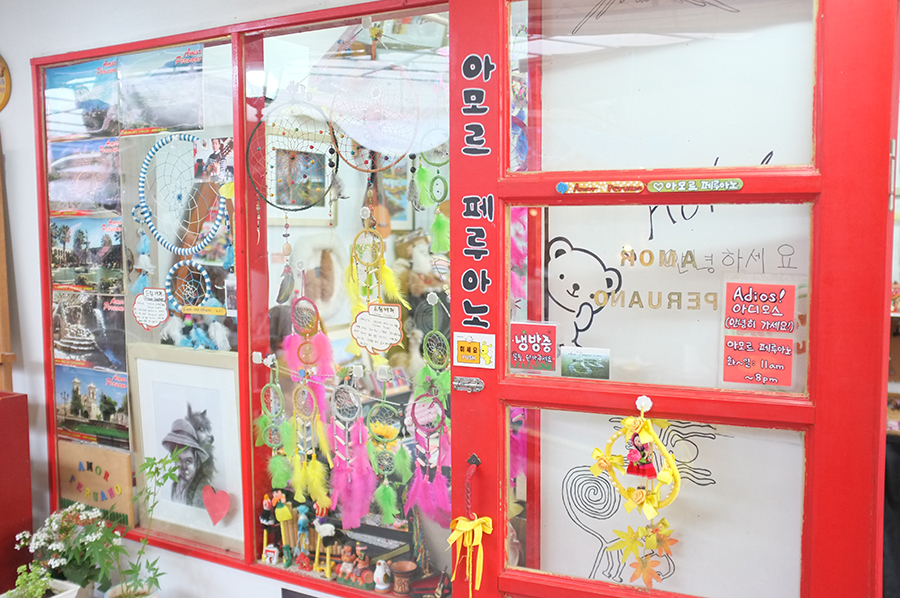 With white wall and a red door, the motto of Amor Peruano is 'all about Latin culture and arts.' The items sold in this store are brought directly from Peru by the storeowner. Also, this place holds Latin music concerts and classes on Latin culture.
Yeonhee Gongbang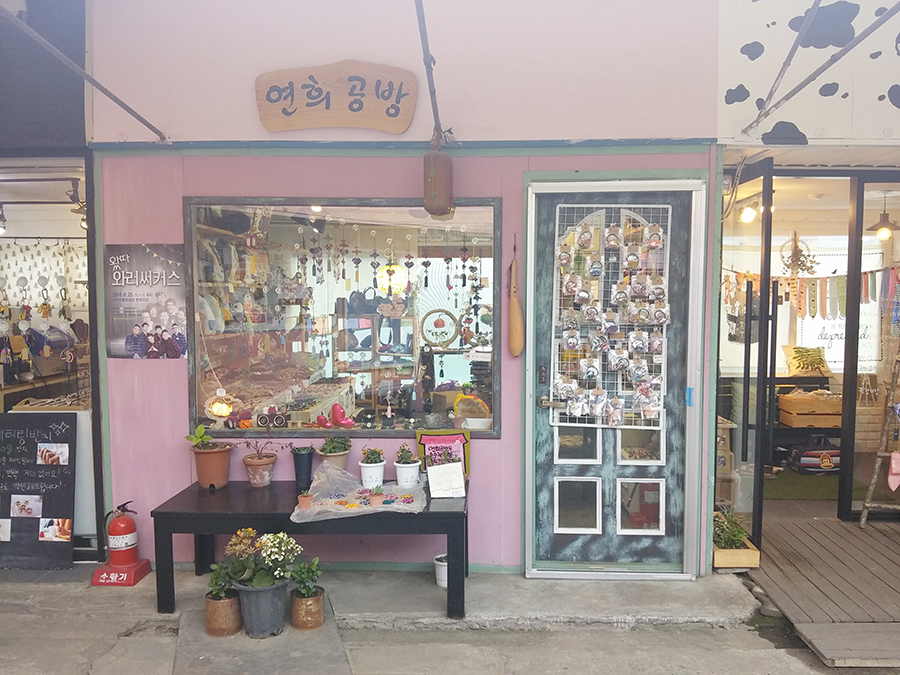 Yeonhee Gongbang sells fashion items inspired by Korean traditional knots. You can find a variety of reasonably priced bracelets, ornaments, and hairpins. If you want to purchase a unique Korean traditional-style gift or souvenir, I recommend visiting this store.
Chagawoon Sae-byok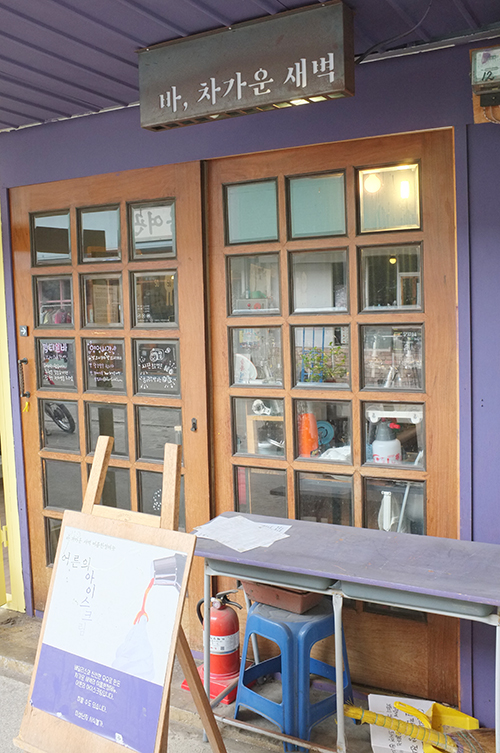 Chagawoon Sae-byok is an interesting cocktail bar without a menu. After a bit of small talk, the bartender will make you a cocktail that is suited to your taste.
Café Nabi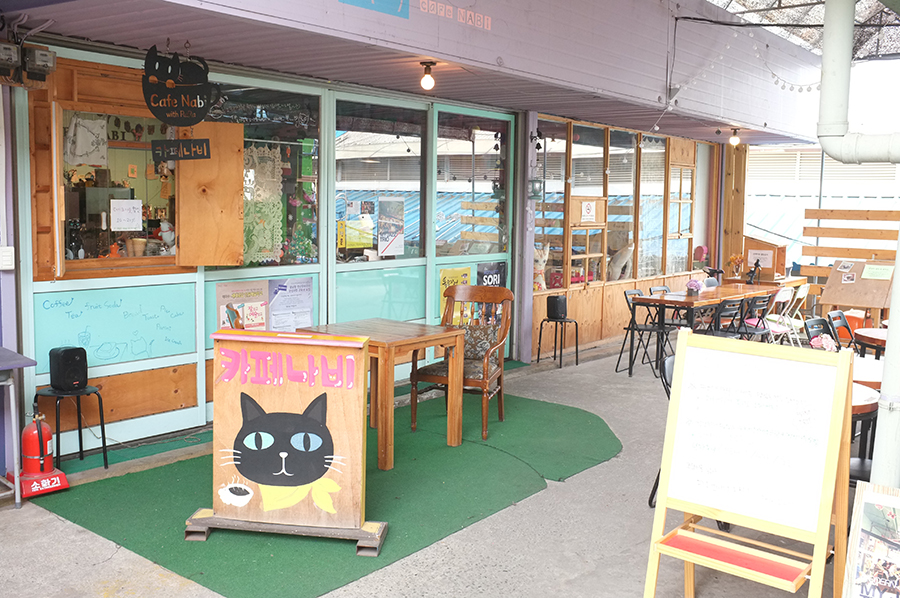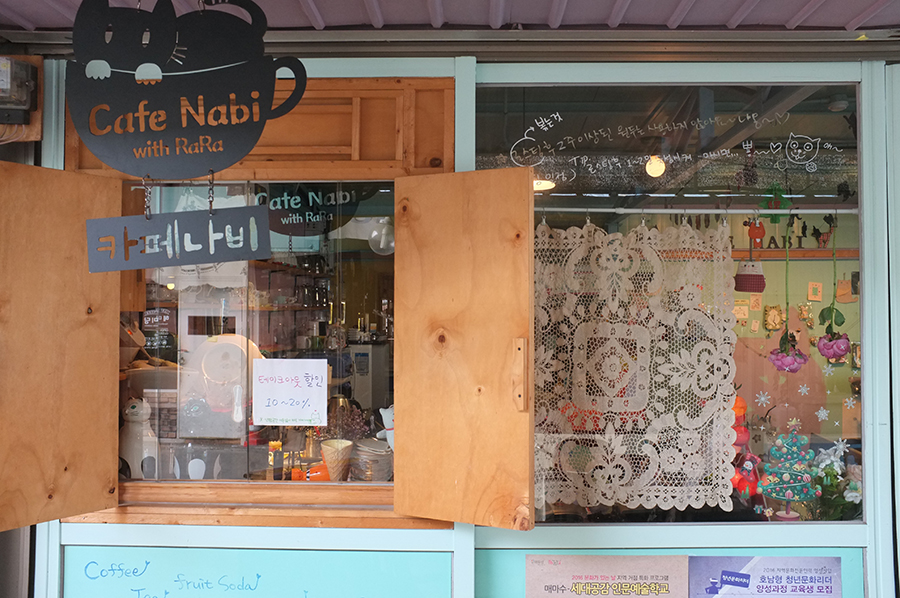 The first venue that pioneered Cheongnyeon Mall since 2011, Café Nabi specialises in hand-drip coffee. As its name 'Nabi' indicates, this is a cat-themed café. (In Korea, cats are typically named 'Nabi')
Also, the café hosts a concert, 'Happy Nabi Day.' In every third Saturday evening of the month, 'almost-pro' local amateur musicians stage the concert, so don't miss it if you're planning to visit!
Café Chawa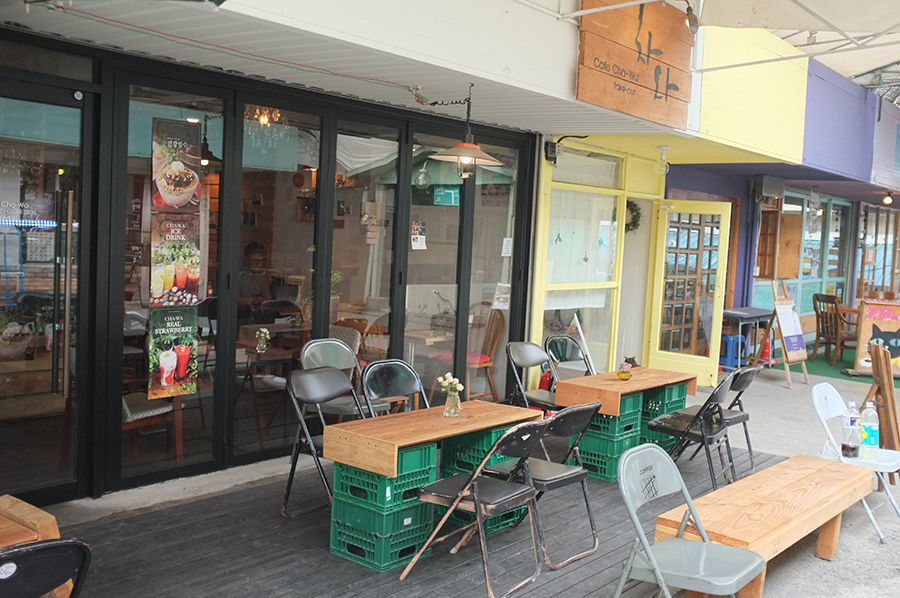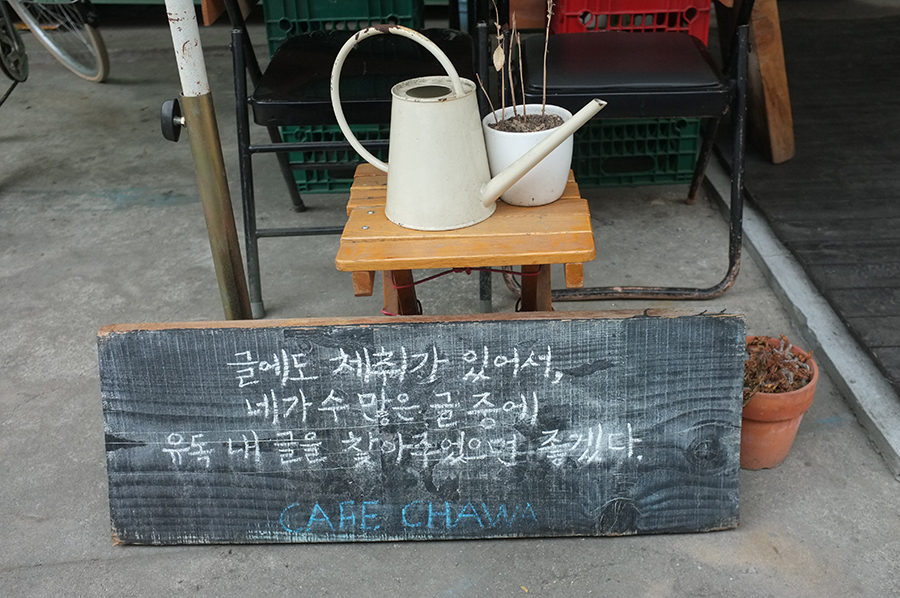 Café Chawa specialises in a variety of homemade Korean herbal medicinal tea and desserts. Apart from the tea variety, adzuki bean and nut sorbet is a popular summer menu. I recommend trying 'ssanghwacha' (hot herb tonic tea with floating egg yellow) and other seasonal tea varieties.
The Flying Pan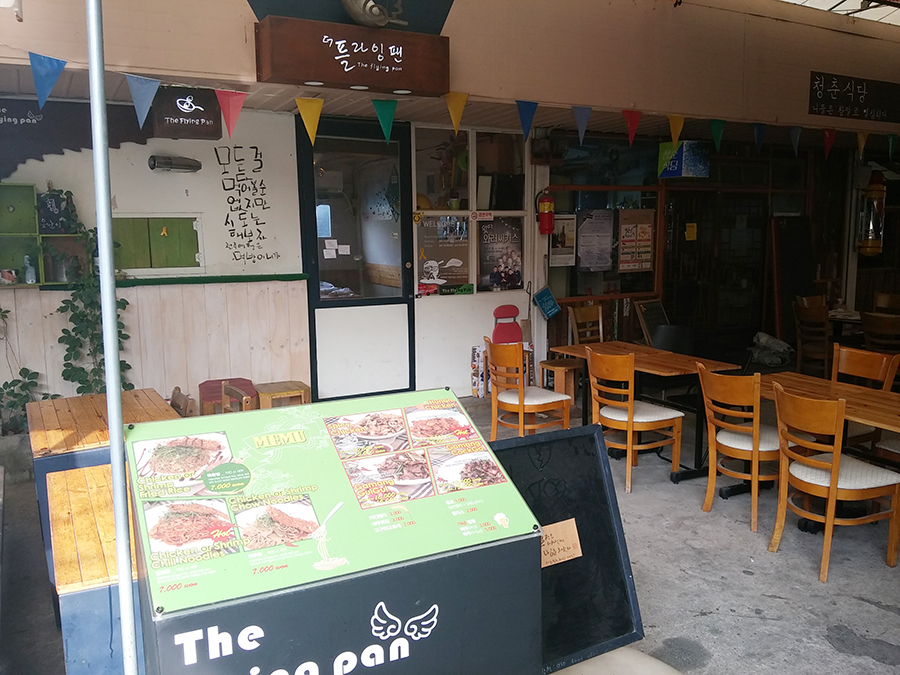 The Flying Pan is famous for seafood and chicken fried rice and noodle offered in a take-out box. With the fresh homemade pickle on the side, you will empty the dish almost in the blink of an eye. For those looking for spicy food, dishes based on spice pepper oil are also on the menu!
Han-gook Dakjip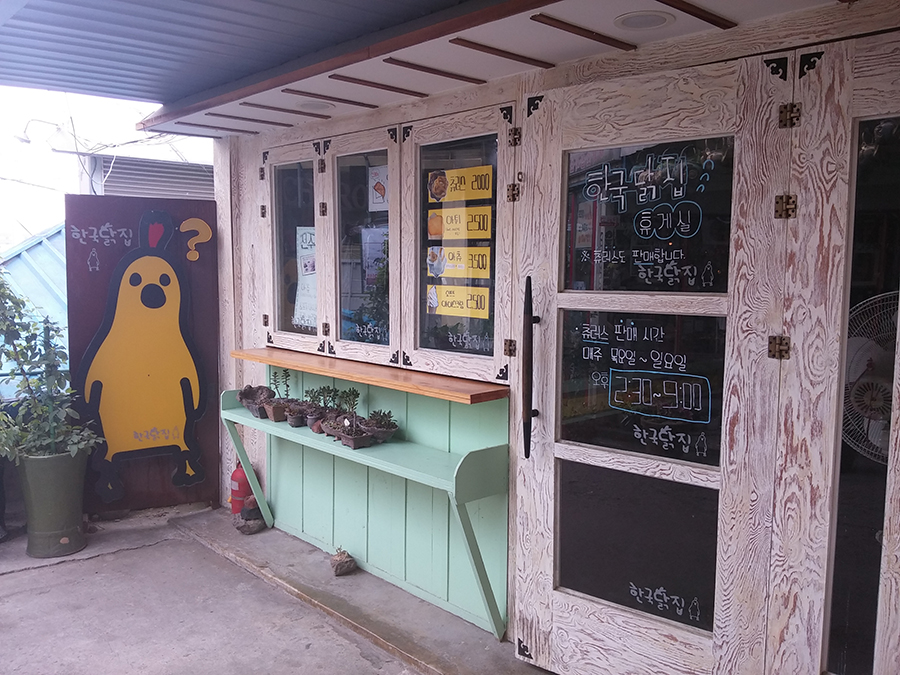 Han-gook Dakjip is a popular fried chicken venue in Nambu Market, downstairs Cheongnyeon Mall. Usually people take the fried chicken home, but there is a lounge in Cheongnyeon Mall where you can bring and enjoy the chicken bought in the Nambu Market venue. This place also sells delicious churros too.
Hyemi-dang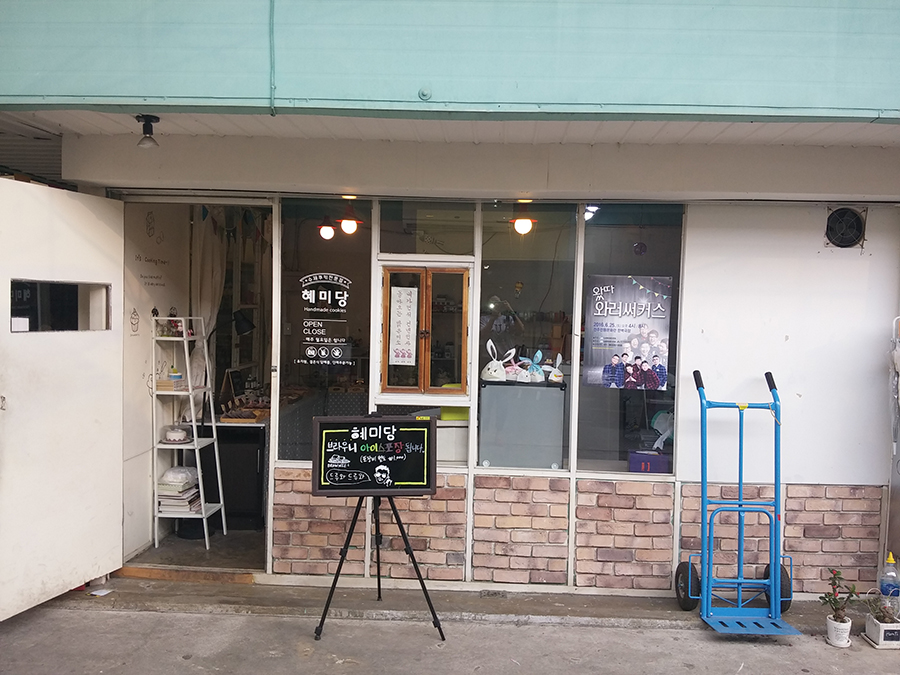 At Hyemi-dang, you can buy homemade cookies, brownies, and muffins made with quality ingredients. They are not just tasty but also cute too, so your wallets will instantly open! I recommend trying the madeleine.
Hitchhiker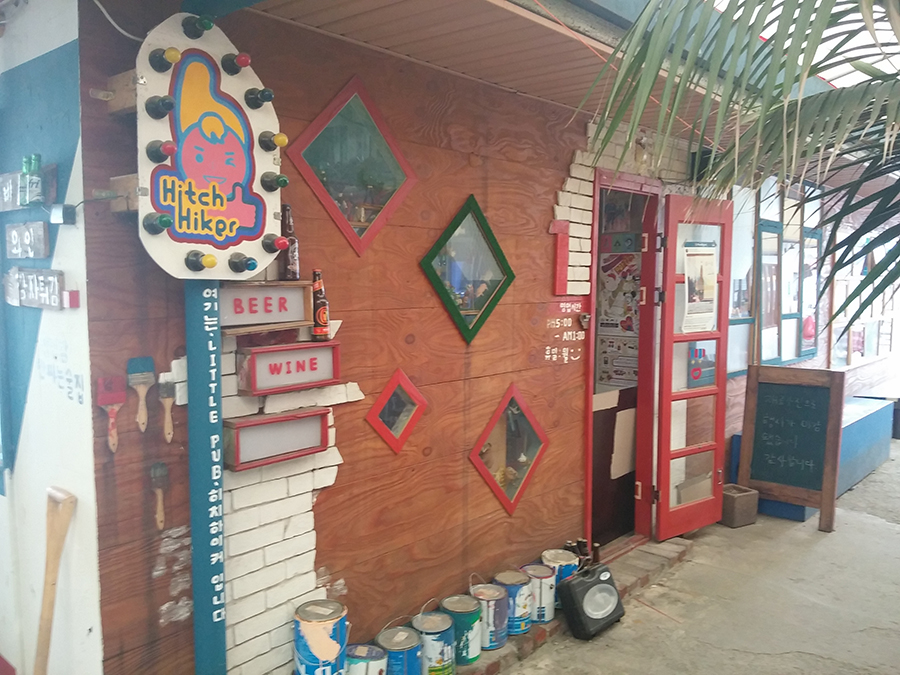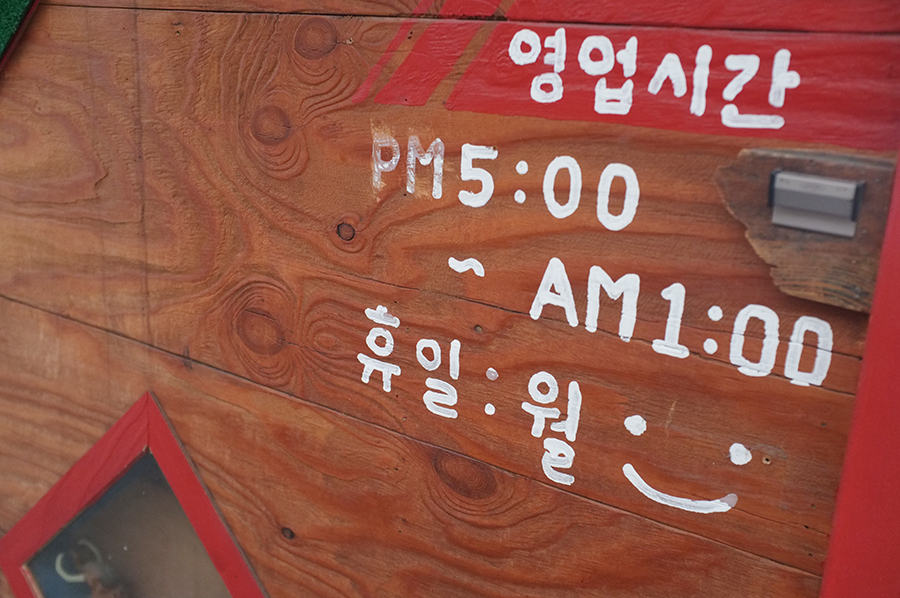 If you see bottles and figures displayed as soon as you walk up the stairs to Cheongnyeon Mall, then you have found the pub Hitchhiker. The interior of the pub is garish and decorated with more figures and toys collected by the pub owner. Keep in mind that the figures and toys are not for sale!
Healing San-ha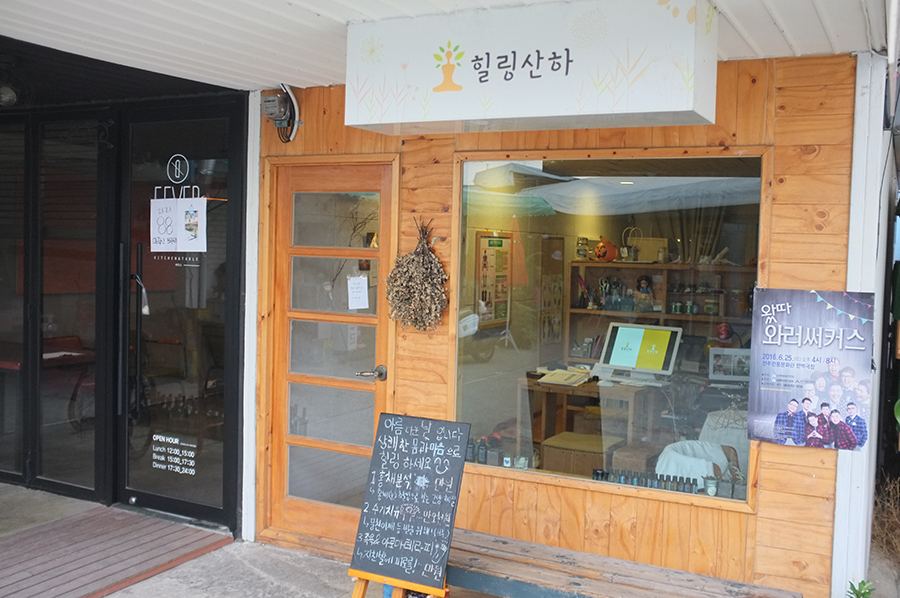 Visit Healing San-ha if you feel like freshening up and body check-up. Kim San-ha, a young specialist in alternative medicine, offers simple foot massage, manual therapy, iris analysis, and other programs to relieve your travel fatigue!
Cheongnyeon Mall is run by hardworking young entrepreneurs who even organise advertisement and maintenance of the mall on their own. This is truly a community of cooperating young people in a competitive world. Don't' miss the night market, free market, and other concerts held by local artists too!
You can find out more about Cheongnyeon Mall in the facebook page (https://www.facebook.com/2Fchungnyunmall).