Great Night View Spots of the Jeonju Hanok Village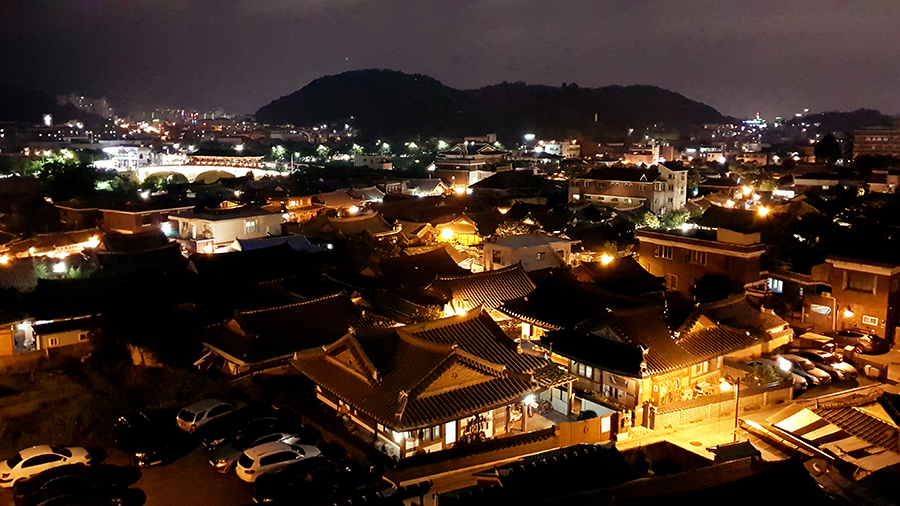 Last summer has been the hottest one in years. My grandma used to tell me that if I stay calm, the heat will go away. Was she serious?
When you're worried about the summer electricity bill, a sip of iced coffee or fruit juice while enjoying the cool night breeze under a pavilion must have been a great alternative to keep the air conditioner turned on all night. That must have drawn so many people to the Hanok Village last summer.
This week, I'll reminisce about one last summer night under the bright moon at the Jeonju Hanok Village.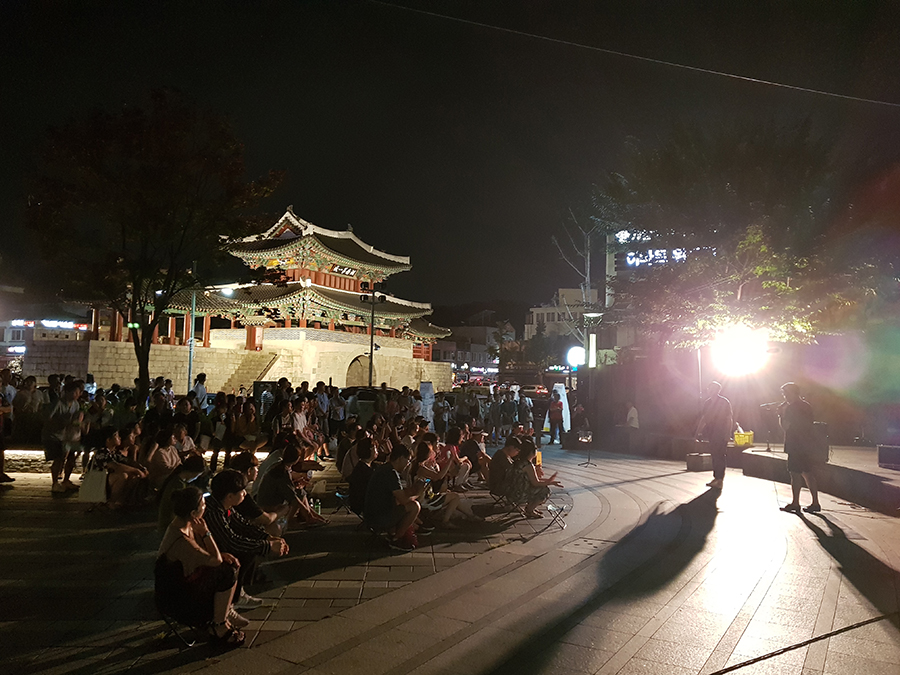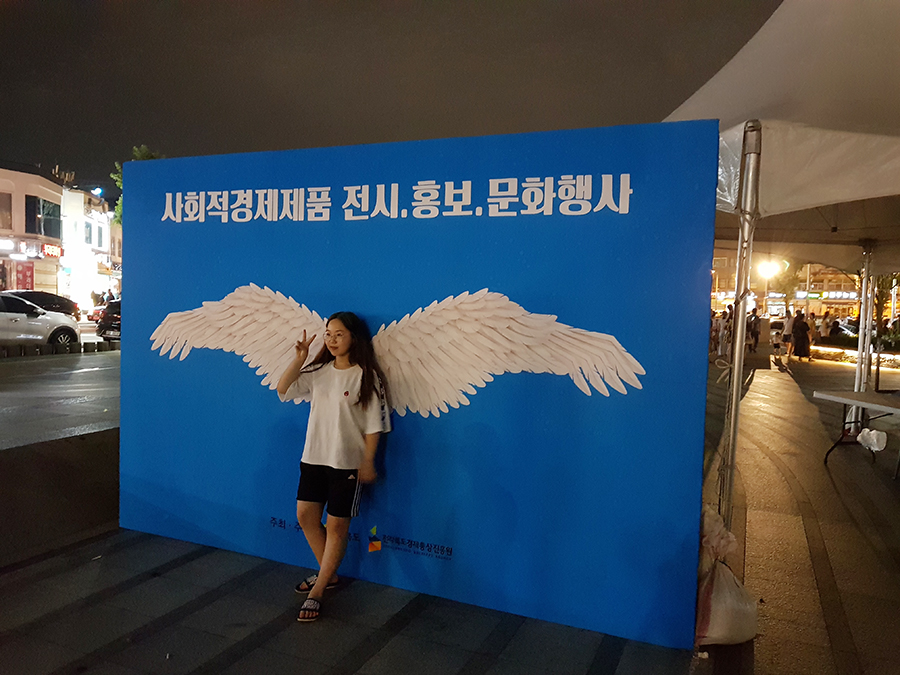 There were busking concerts held in front of the Pungnammun Gate, Gyeonggijeon Palace, Namchungyo Bridge, and on the streets. The performers of the Hanok Village area under the moonlight drew lots of people who came out to enjoy the night breeze. I also stopped by to enjoy the concerts.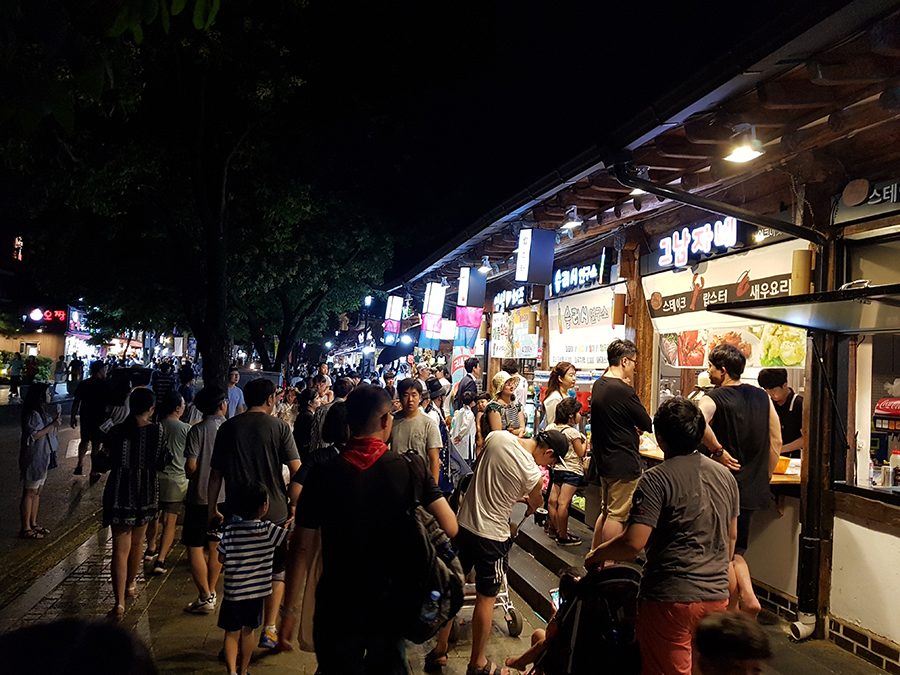 The Hanok Village seemed more beautiful and vibrant at night than during the day. Thanks to the shops, Korean traditional pubs, and street food vendors that open till late, people seemed to be hesitant to return home.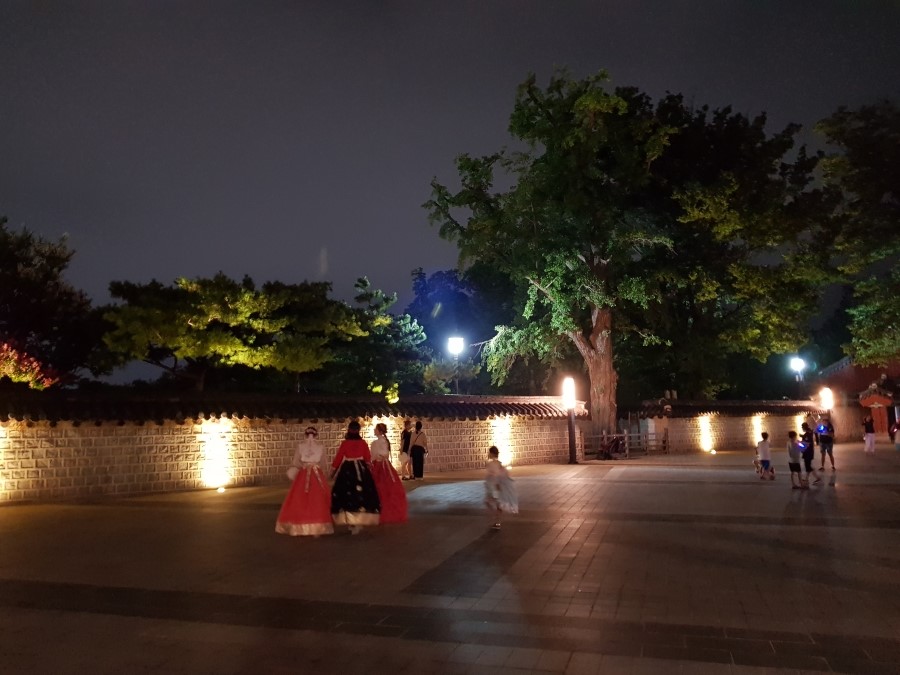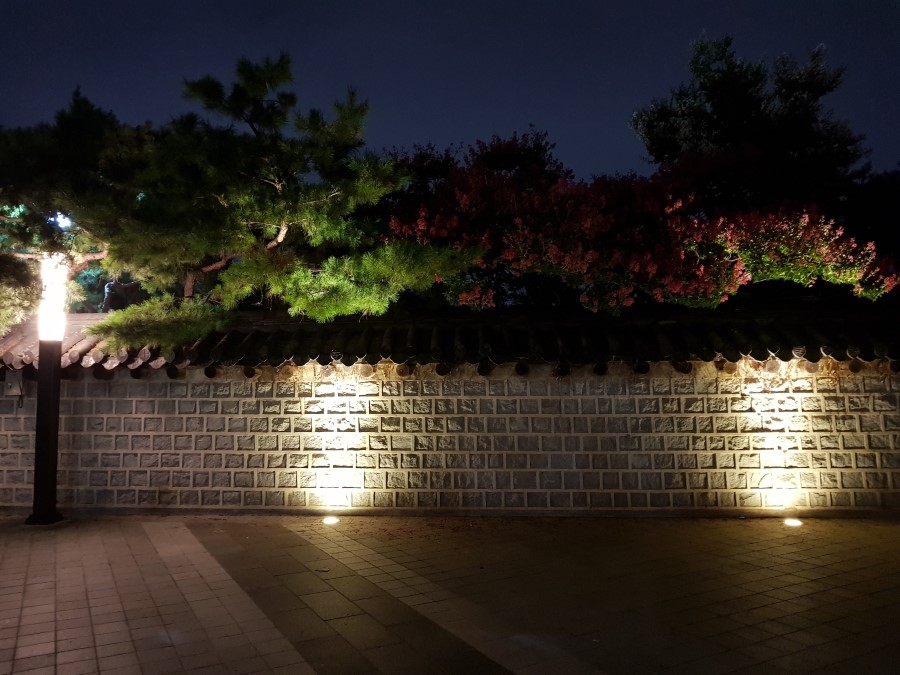 It was already late into the night, but I could still see the people walking around in Hanbok. Under the illuminations of the Gyeonggijeon Palace must have been great spots to take photos.
I will introduce the photo zones of the Hanok Village!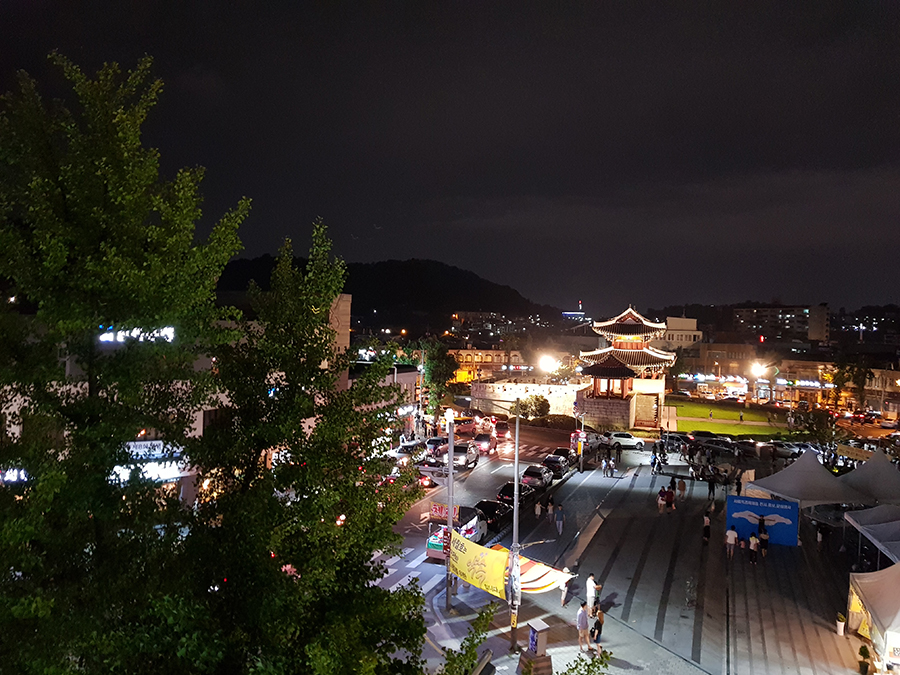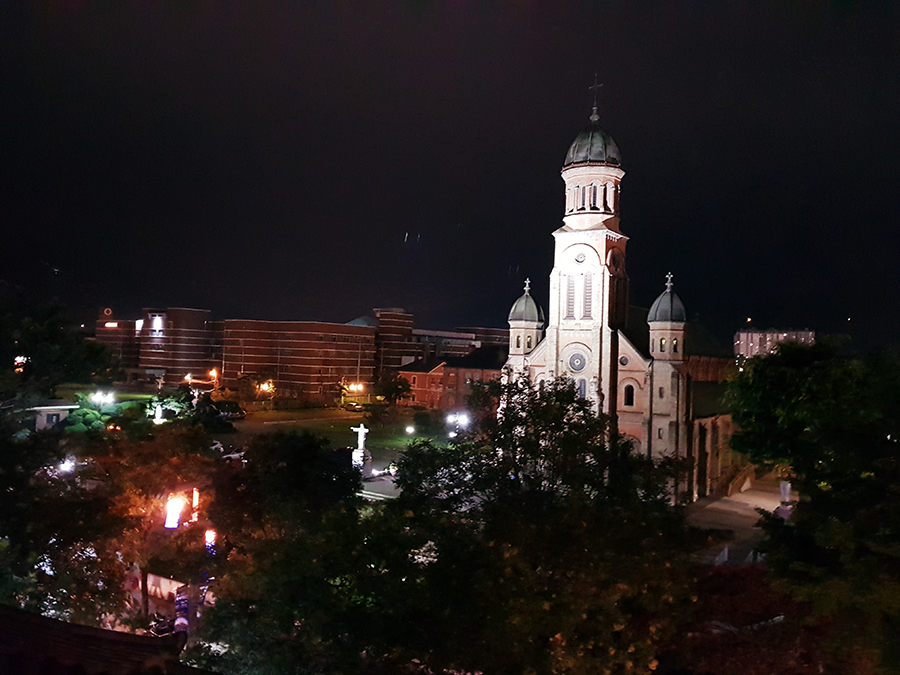 Around the Gyeonggijeon Palace, there are nice cafés to appreciate the panorama of the Hanok Village.
On the terrace of the Angel-In-Us Café, you can take the Pungnammun Gate and Jeondong Cathedral within a frame. At the Kona Queens Café, you can take a view of the Gyeonggijeon Palace under your eyes.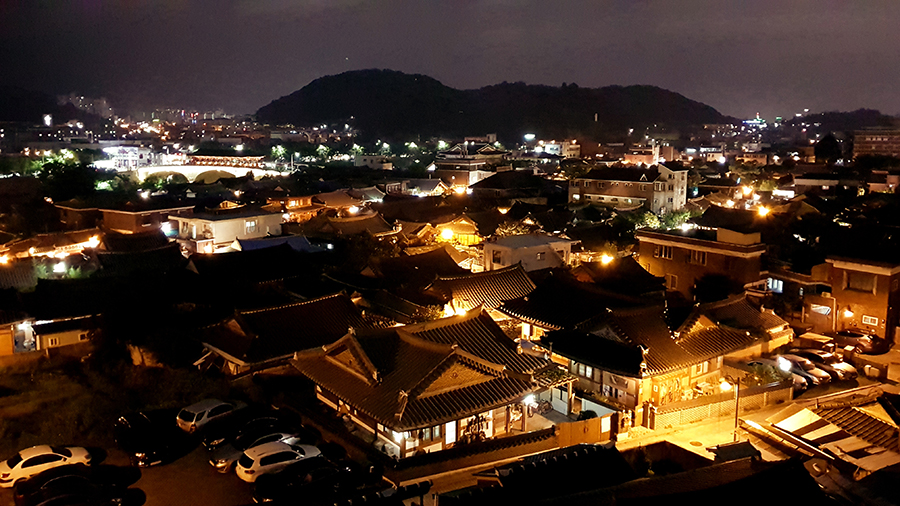 The second photo zone is the Omokdae Pavilion!
The Omokdae Pavilion is probably the most famous landmark of the Hanok Village. I recommend taking photos in front of the stone wall on the way to Omokdae to include the panorama of the Hanok Village and Jeondong Cathedral. In summer, the dense leaves might block the view, but in autumn and winter, lean against the wall and take the best photo of your trip!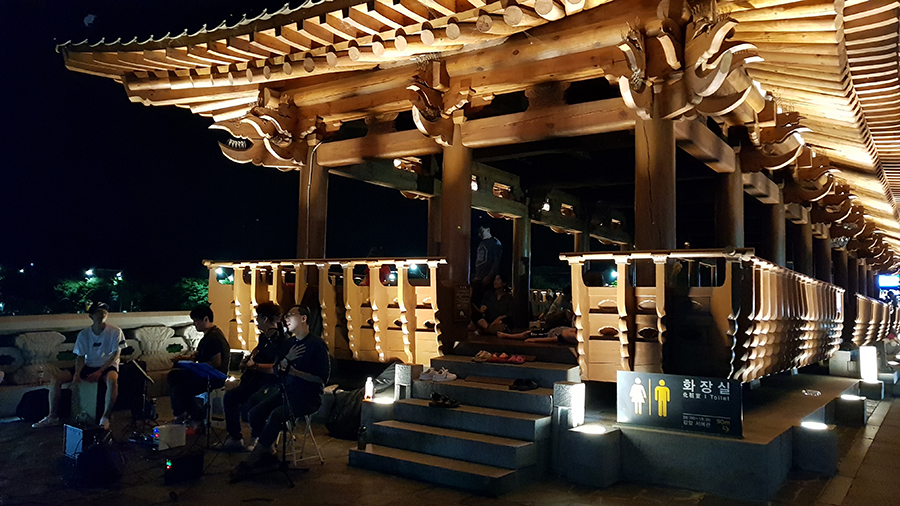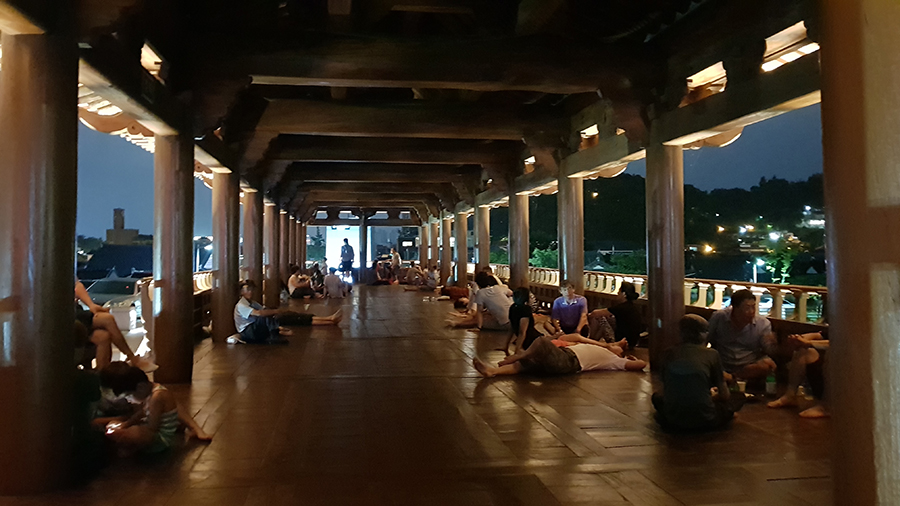 The last photo zone is the Shim-gil trail.
On the way to the Omokdae Pavilion, walk up the Shim-gil trail surrounding the Hanok Village and you'll come across the panorama of the whole village, Namchungyo Bridge, and Jeonjuchun River. The view is great during the day too, but at night, the traditional Korean illuminations and the neon signs glittering on the stone walled streets create a fantastic view of the village.

The Hanok Village at night is more beautiful than during the day.
It's getting colder every day, but that shouldn't keep people from enjoying the night view of the Jeonju Hanok Village. Rather than staying inside under the blanket, I recommend strolling around the Hanok Village and enjoy the night view before it gets too cold!