Chutmajung-gil Transforms into the Street of Light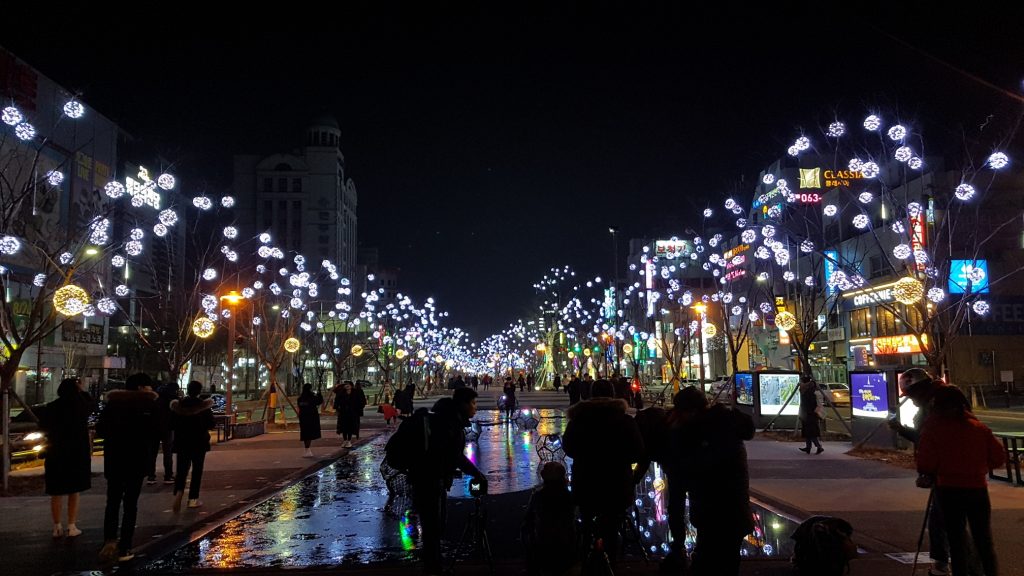 To farewell 2018 and welcome 2019, Chutmajung-gil is transformed into the street of light. Chutmajung-gil is a 420 meters long pedestrian street that stretches from the Jeonju Train Station towards the downtown.
Tunnel of light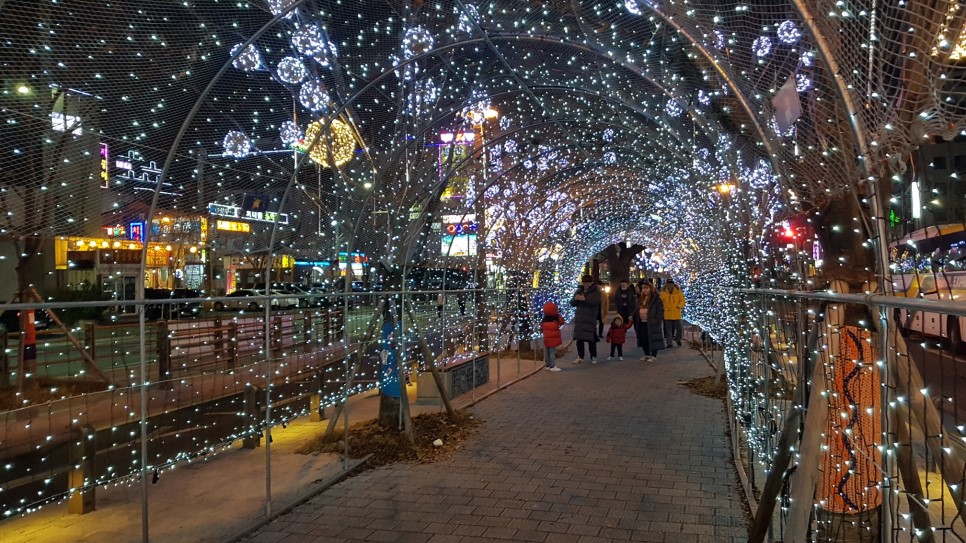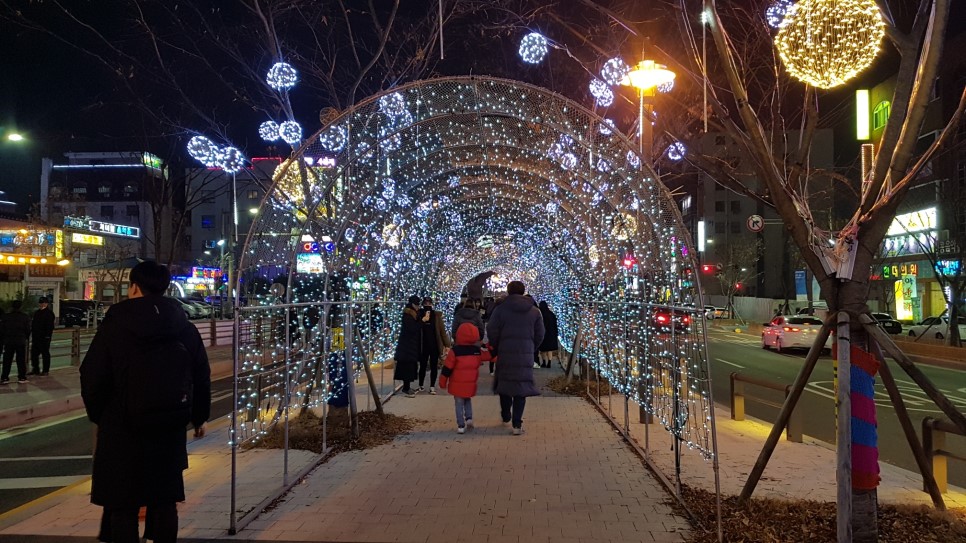 A variety of illuminations are lighting Chutmajung-gil. On the photo you can see the tunnel of light, subtly glittering. Many people were already taking photos here.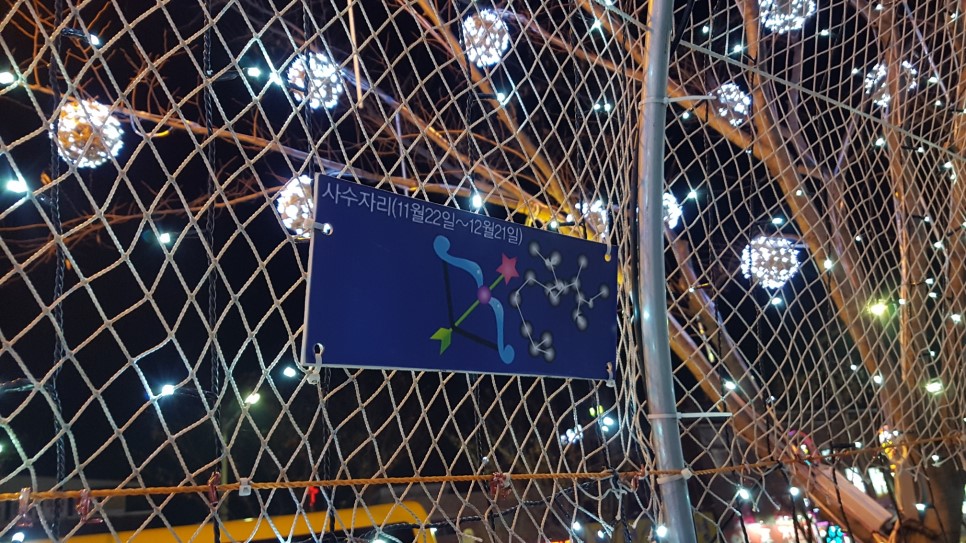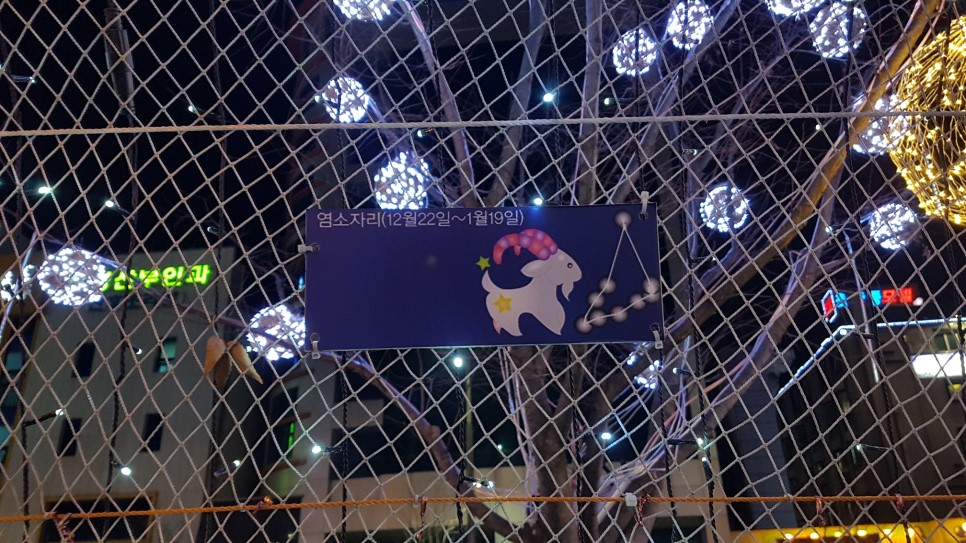 I tried to find my zodiac sign lighting. There are also shining trees, glittering teddy bear, and other instagrammable photo spots.
The trees are donned with colorful lights.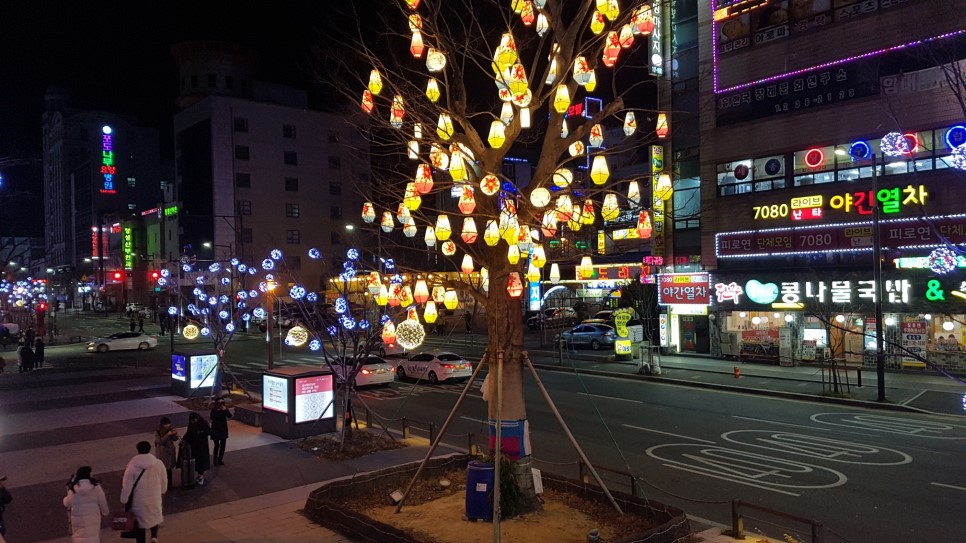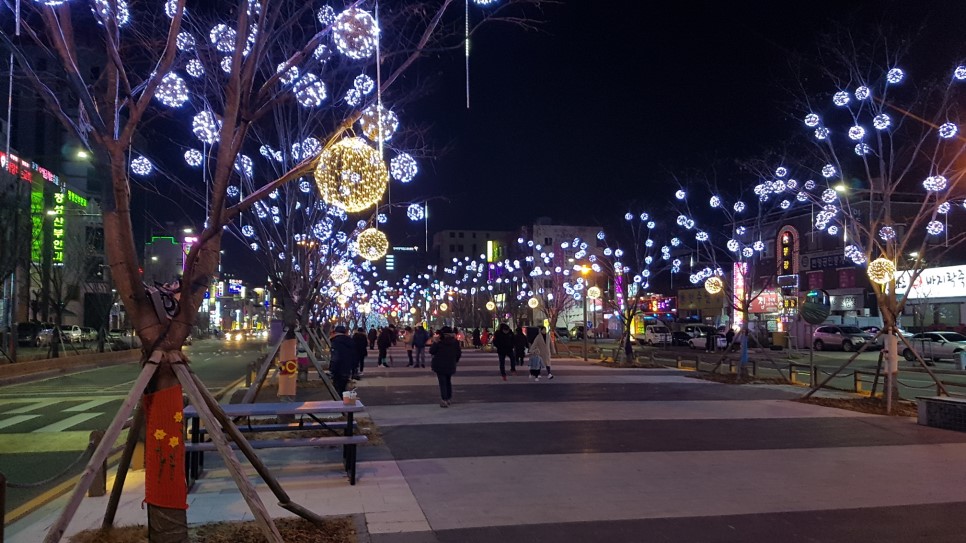 Some of you might be worried about the negative influence of the lightings on the plants. But the lightings are carefully calibrated to avoid direct contact with the trees.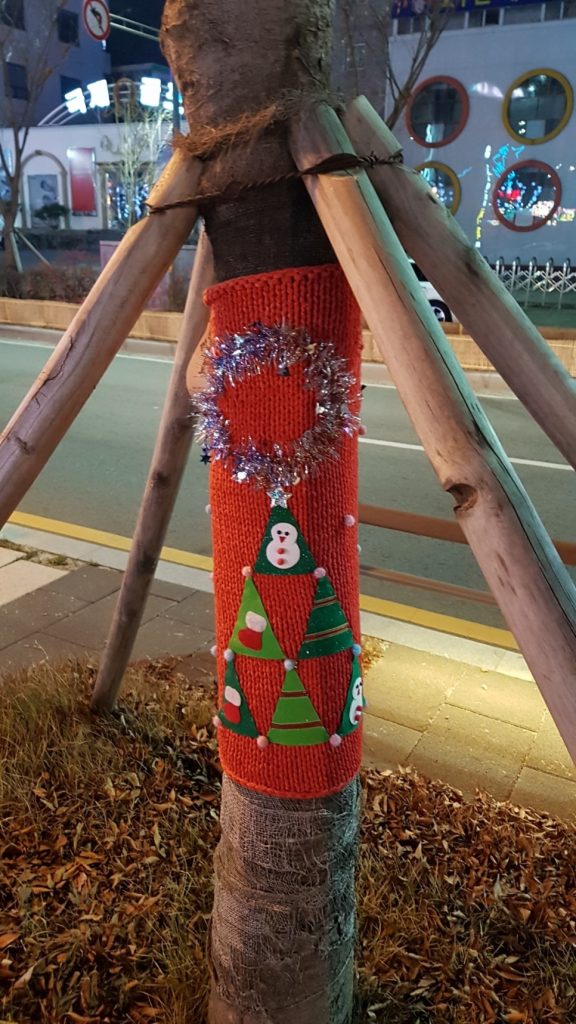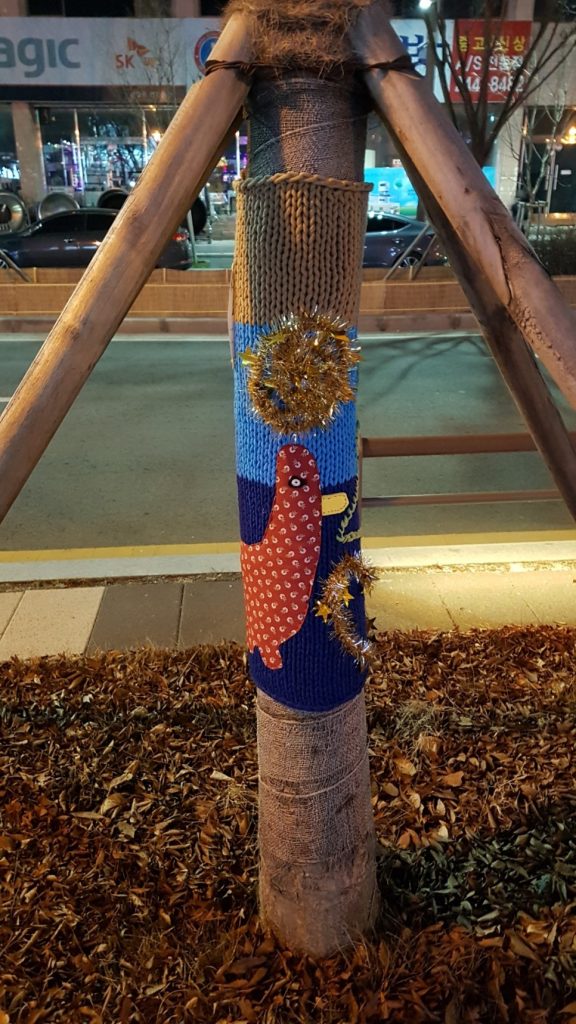 All the trees on Chutmajung-gil are wearing different 'sweaters'. It turns out that around 50 volunteers knitted the winter sweaters for the trees. Even I felt very warm although it was the trees that were wearing the sweaters.
Teddy bear and the red container box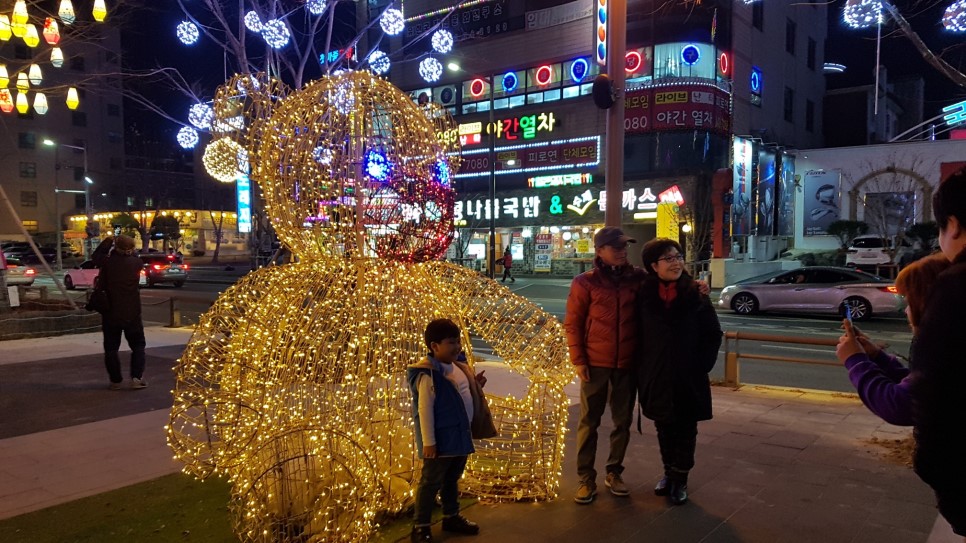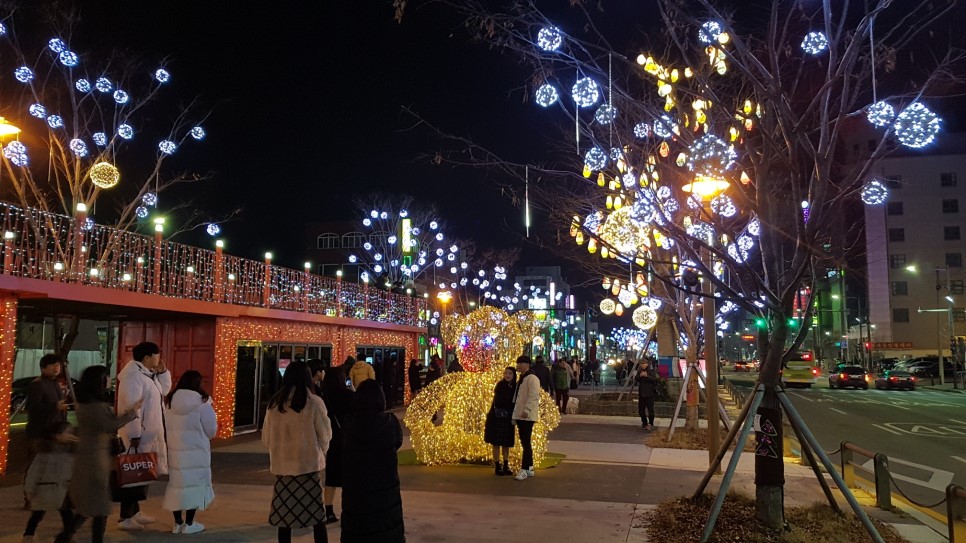 The glittering teddy bear and the red container box are probably the best photo zones in Chutmajung-gil. Don't forget to take photos with them!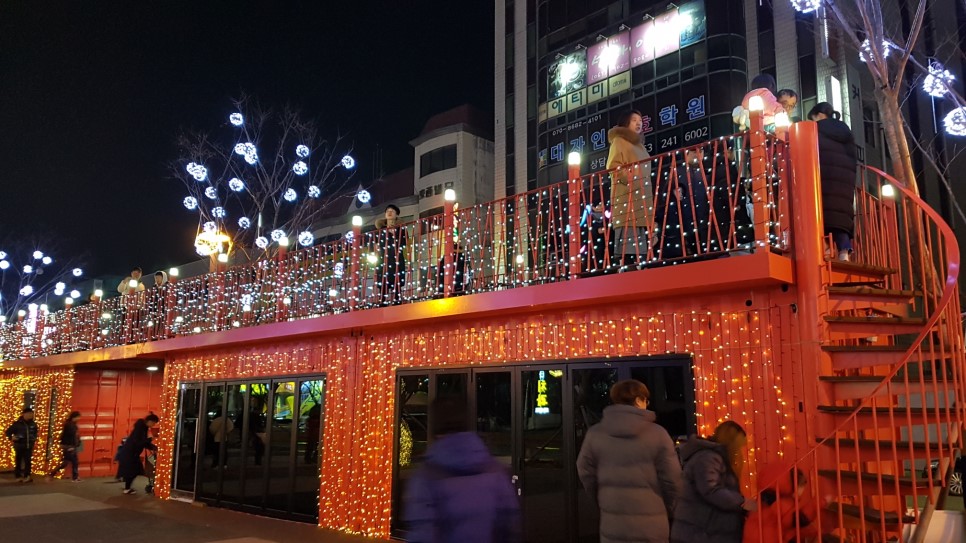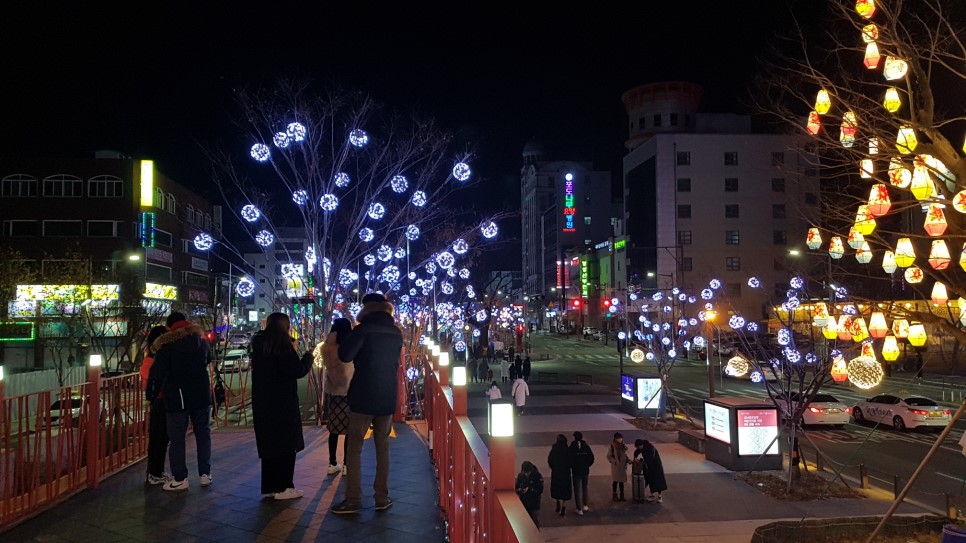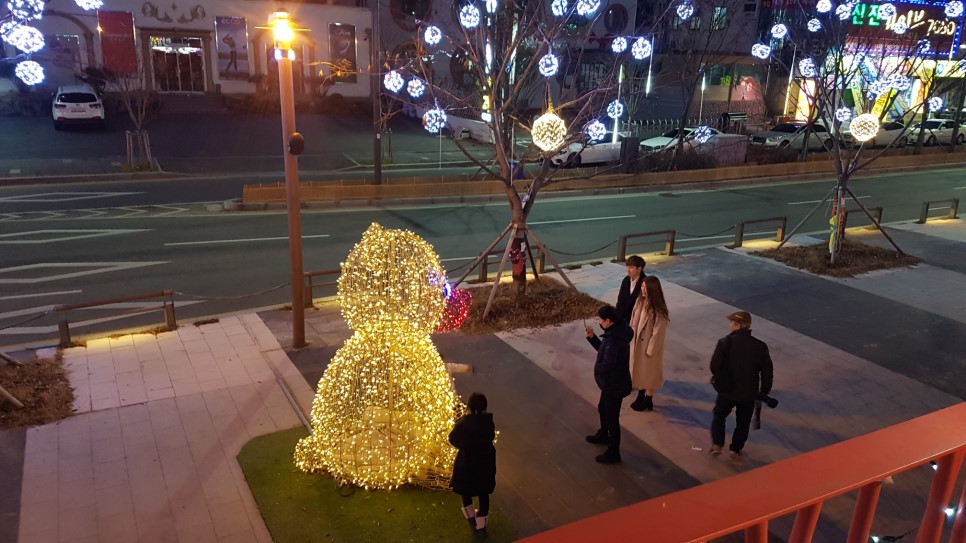 You may climb up the red container box and overlook the colorful and shining Chutmajung-gil.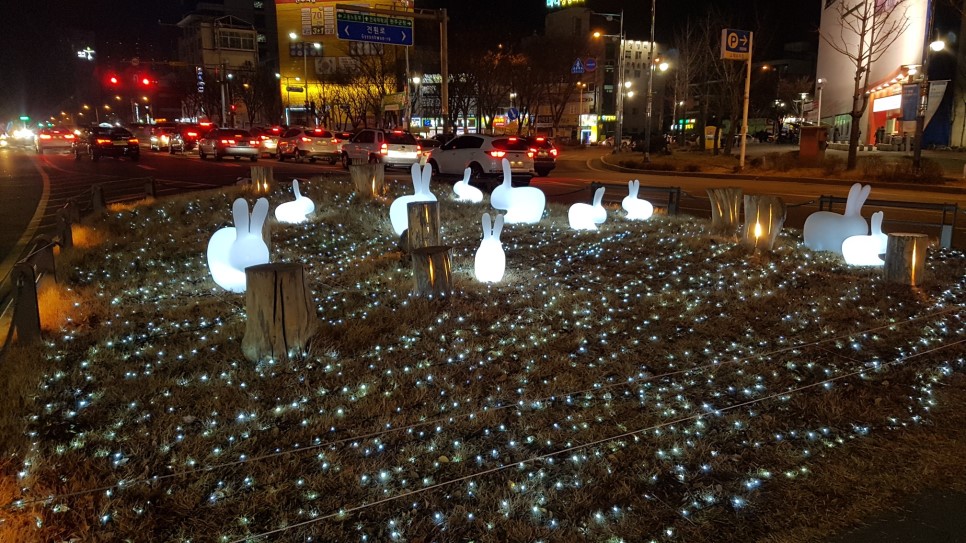 At the end of the street of light are cute shining rabbits. It took me about 25 minutes to walk from the station to the rabbits.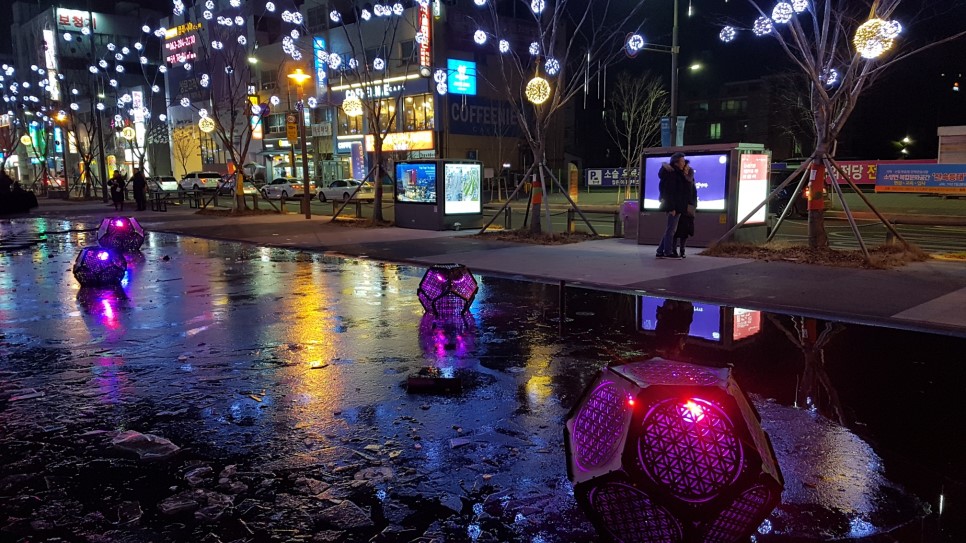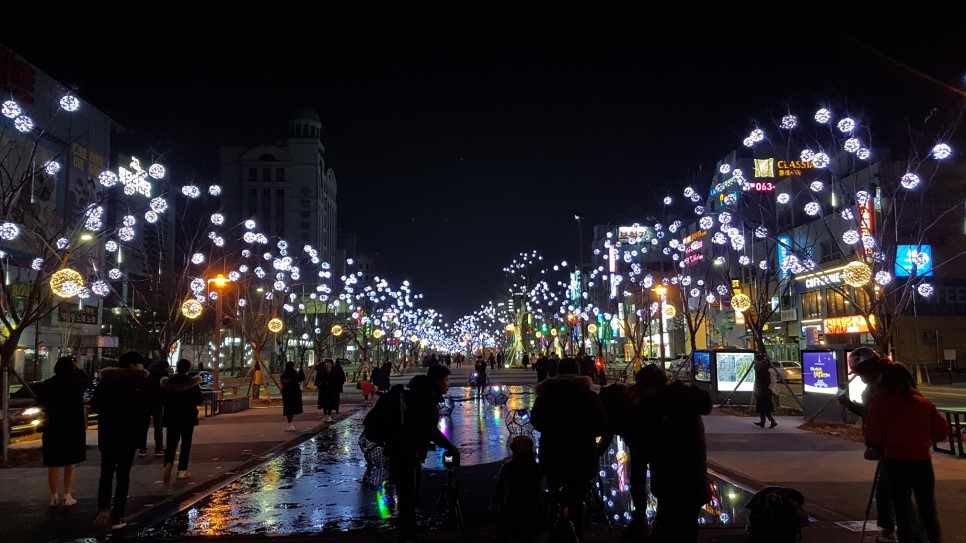 The city of Jeonju is oriented towards shaping the cityscape pedestrian-friendlier, more ecological (less concrete), and more curvy (less linear). Chutmajung-gil, open for all pedestrians, was installed for this purpose. This winter, I recommend walking the street of light in Chutmajung-gil with your favorite people!