'Cherry Blossom Drive' Route in Jeonju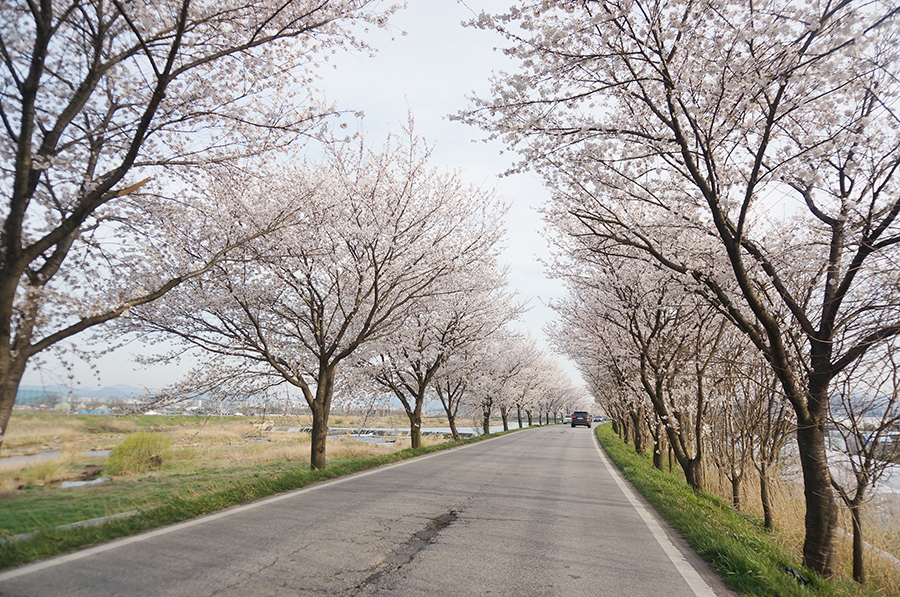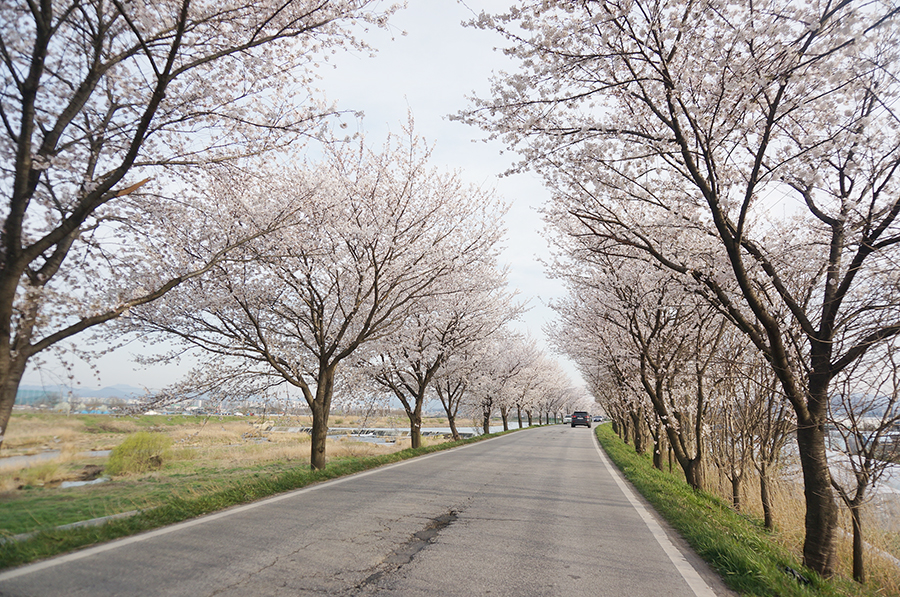 Flowers are blooming all over Jeonju as temperature has risen. Suddenly, spring is everywhere. Jeonju has several 'cherry blossom drive' routes such as those ones near the Jeonju Zoo and the Provincial Office. But, I visited more locally known one which is about ten kilometers long.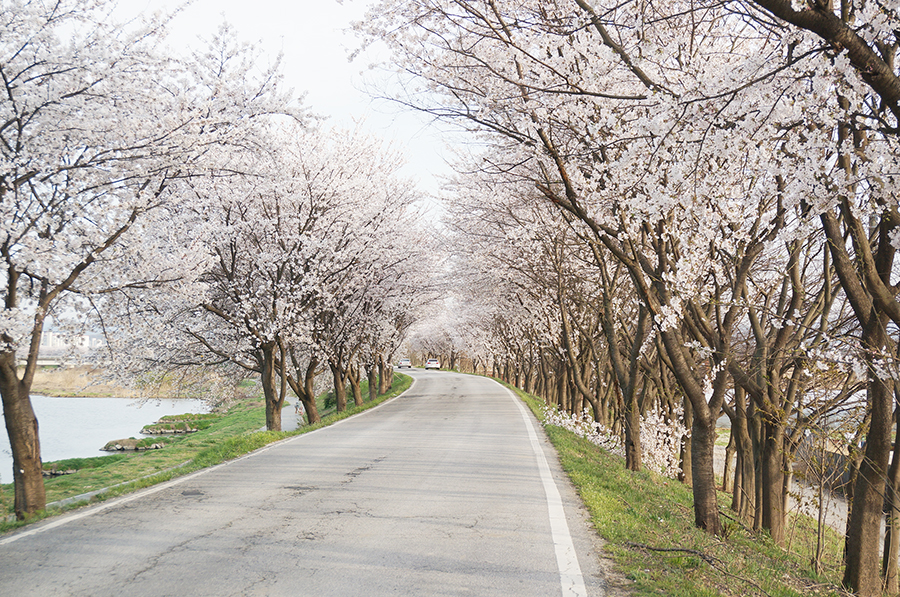 As soon as I passed the Chuchundaegyo Bridge (direction Jeonju), I took the riverside road (direction opposite of the Provincial Office).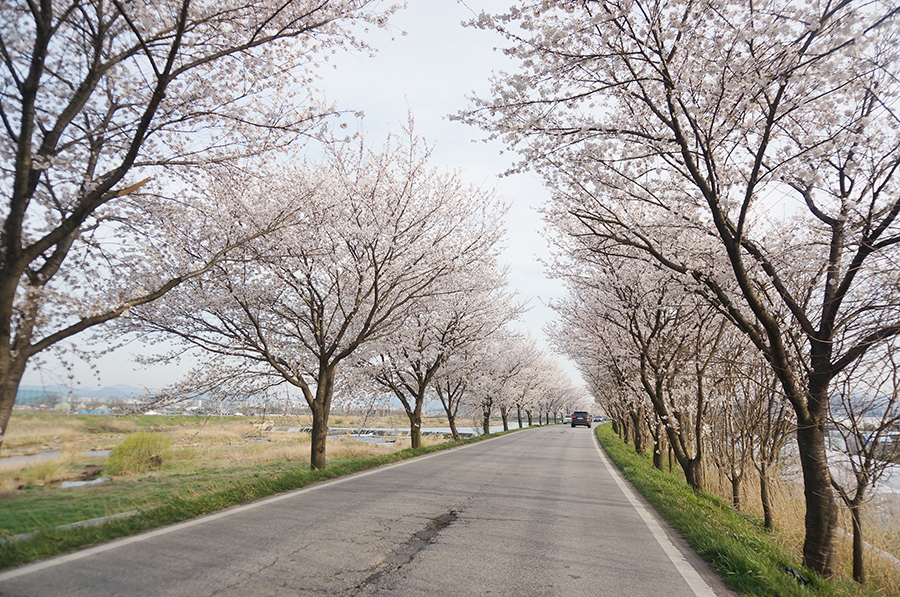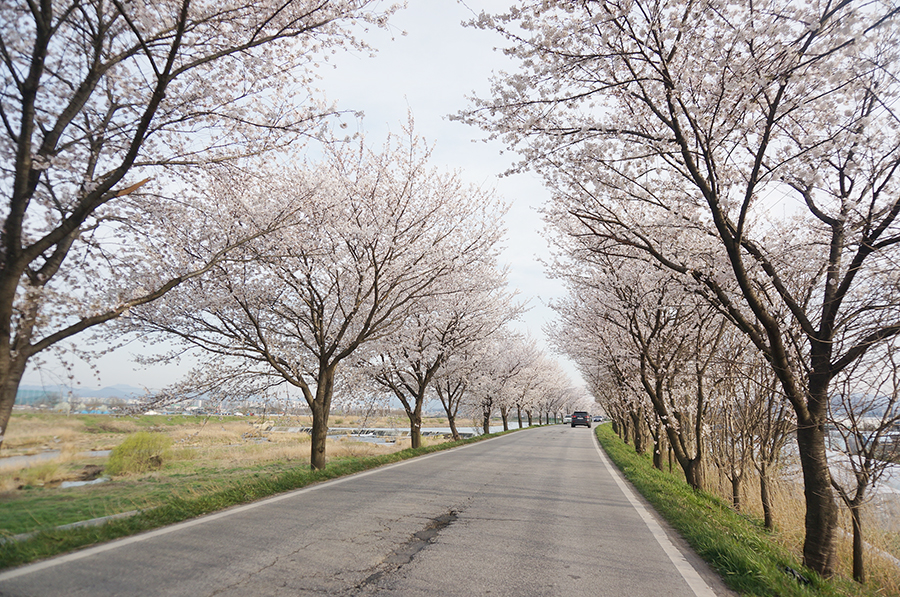 The road narrowed soon. When the apartments disappeared from the sight, I was fascinated by the cherry blossom trees creating the tunnel of flowers from the both sides of the road.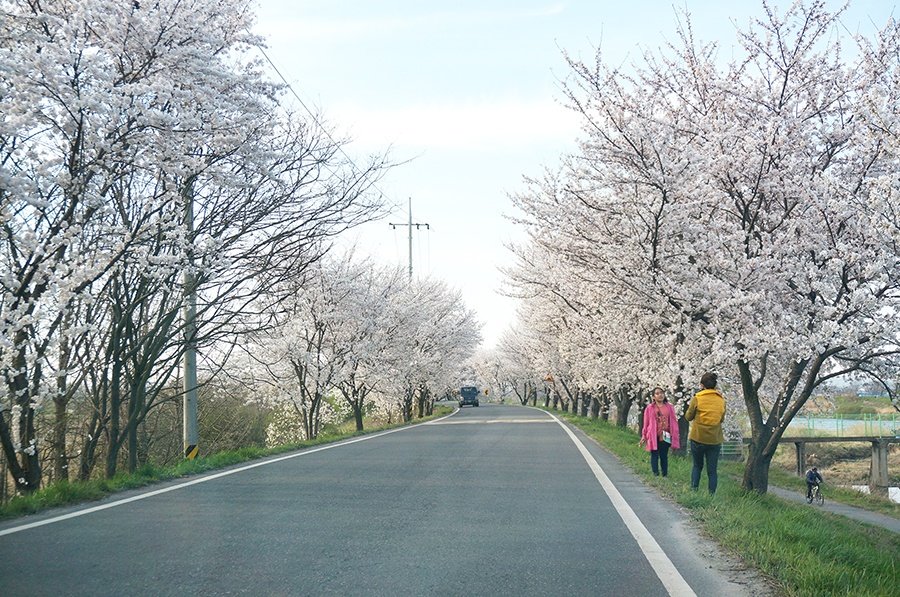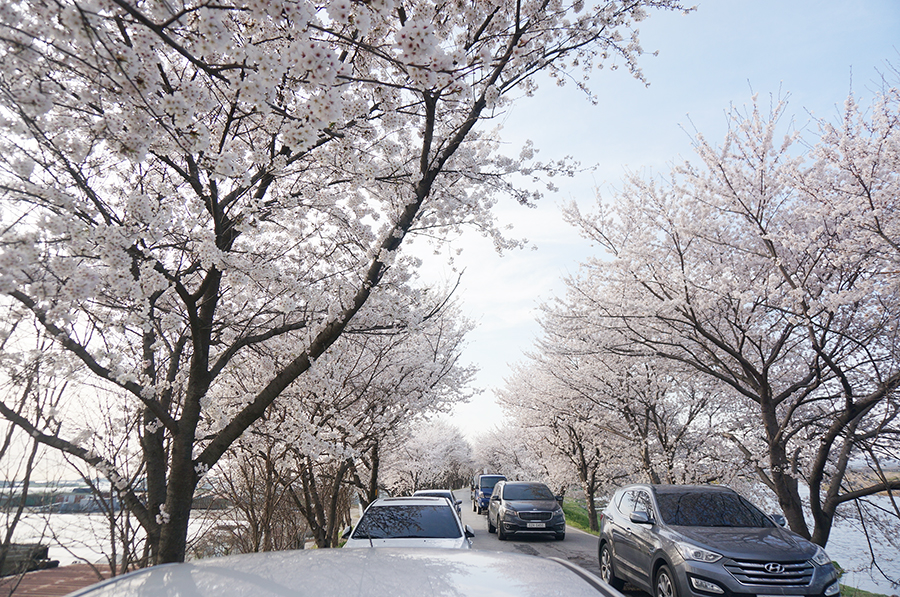 There was occasional queue of cars driving by. You may park the car on the roadsides and walk. People were taking pictures with their families, friends, and significant others. Some even appeared to be professional photographers. But I had to be aware of the passing cars since it is a countryside  road.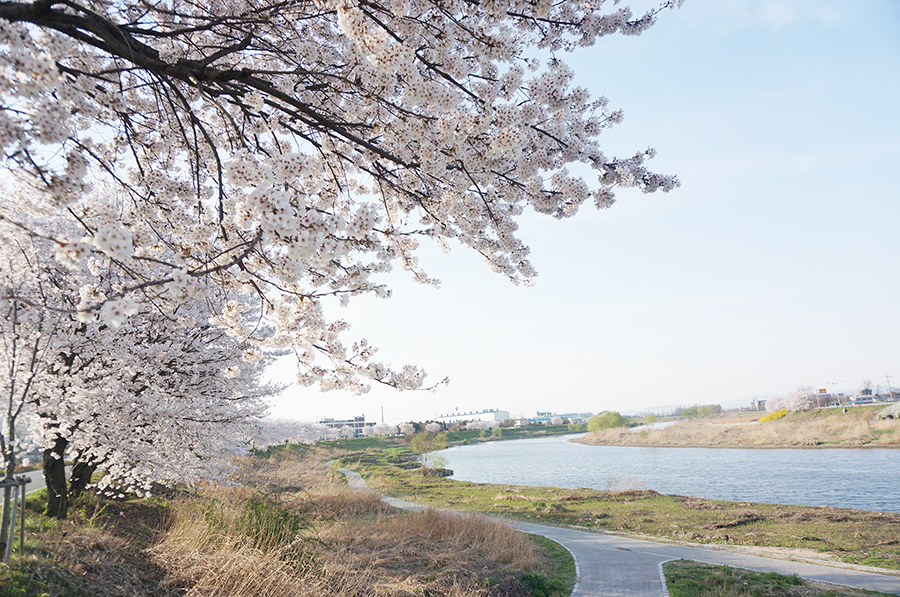 After driving along the Jeonjuchun River for a while, I came across the wider Mangyunggang River. Pleasant cool breeze was blowing from the river. The tunnel of cherry blossoms didn't seem to end.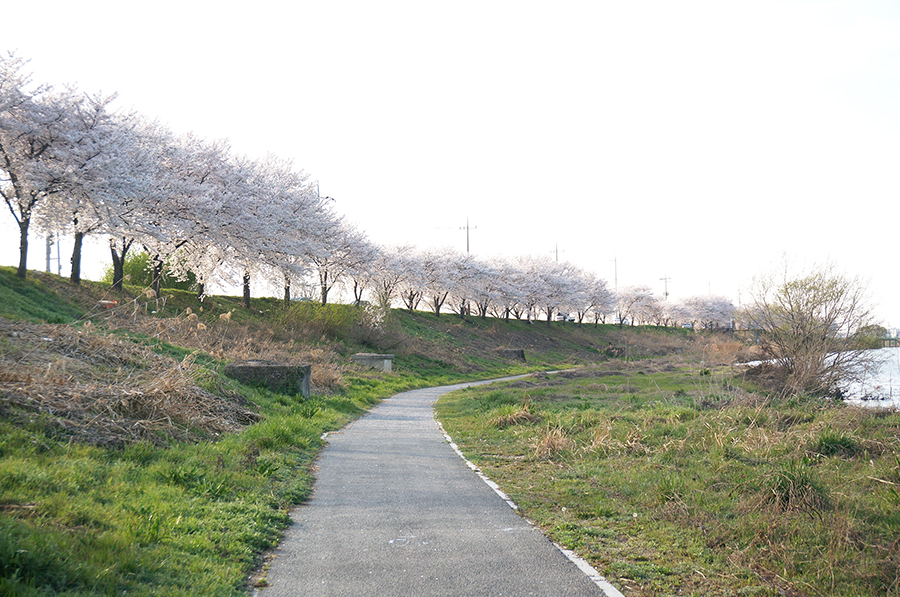 I stopped the car and walked down to the riverbank. I wanted to take pictures with my child. The sprouting fresh greens and the pink of blossoms were telling me that spring is finally here.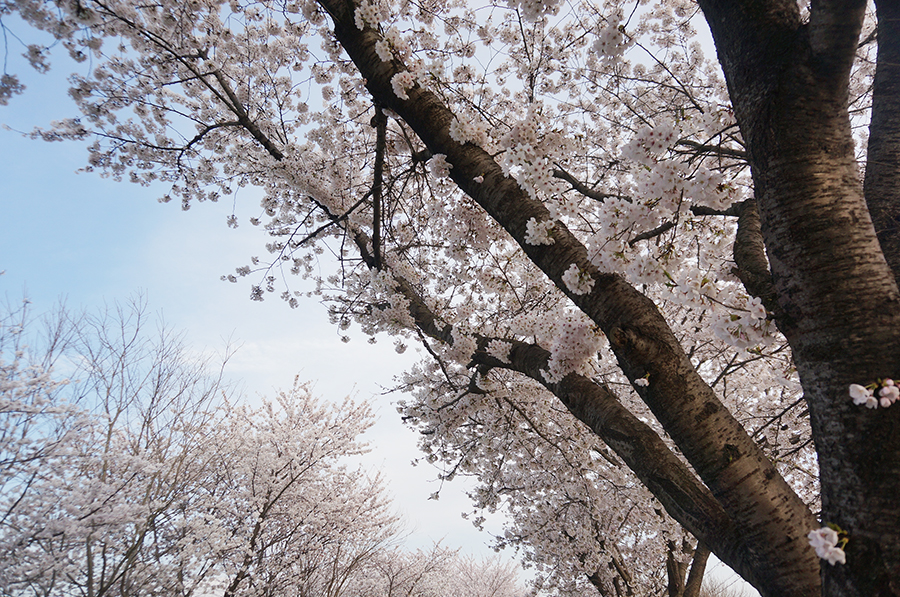 Much of the cherry blossoms usually fall after the spring rain. I recommend going for a drive before the rainy days start!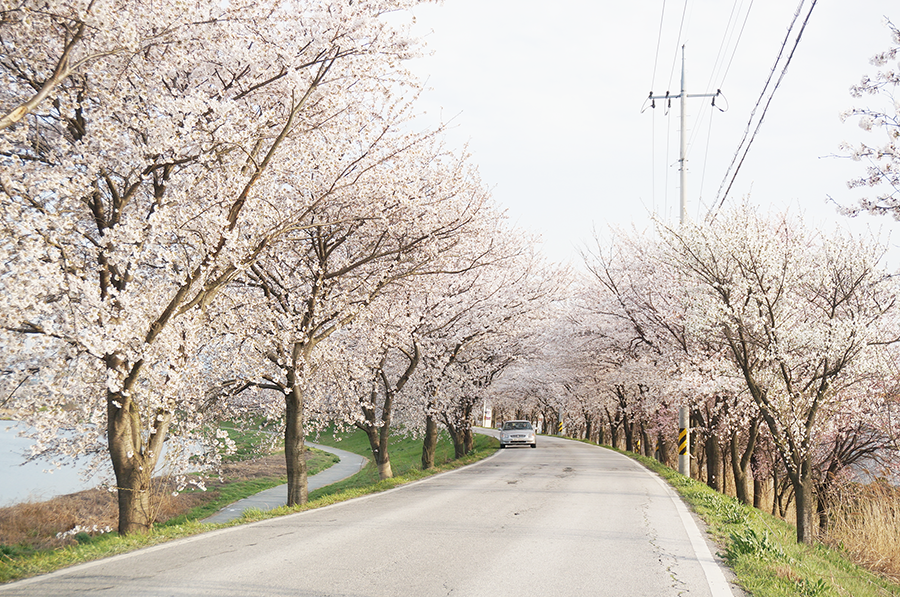 The cherry blossoms still weren't in full bloom. It would be awesome to drive through the rain of cherry blossom petals scattering in the wind.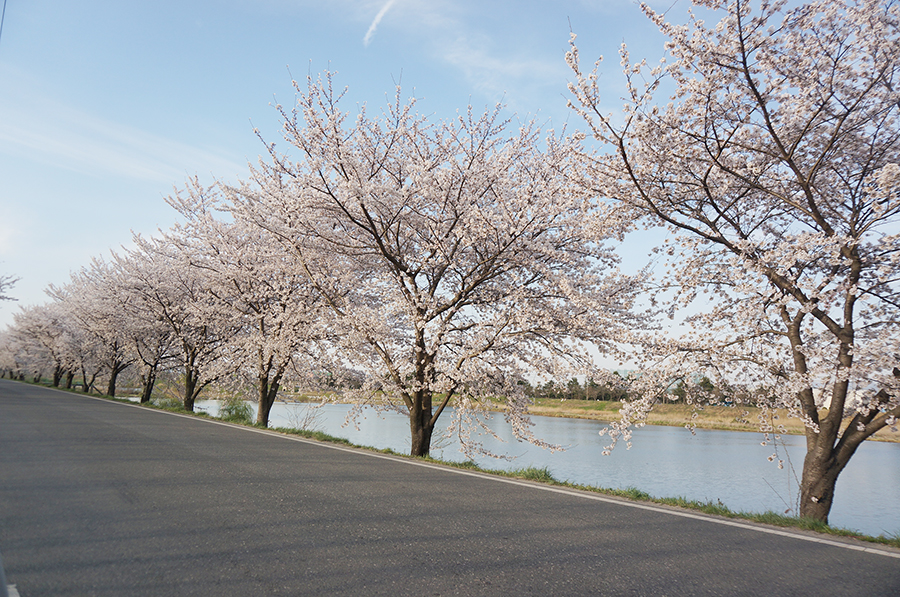 You don't have to travel far to enjoy such a picturesque scenery. Must be better if the sky is blue and sun is shining.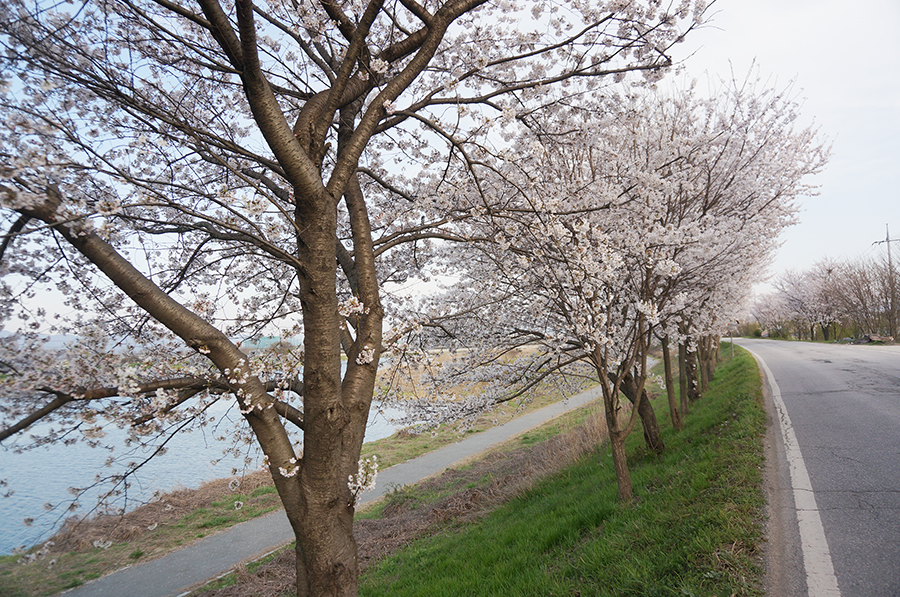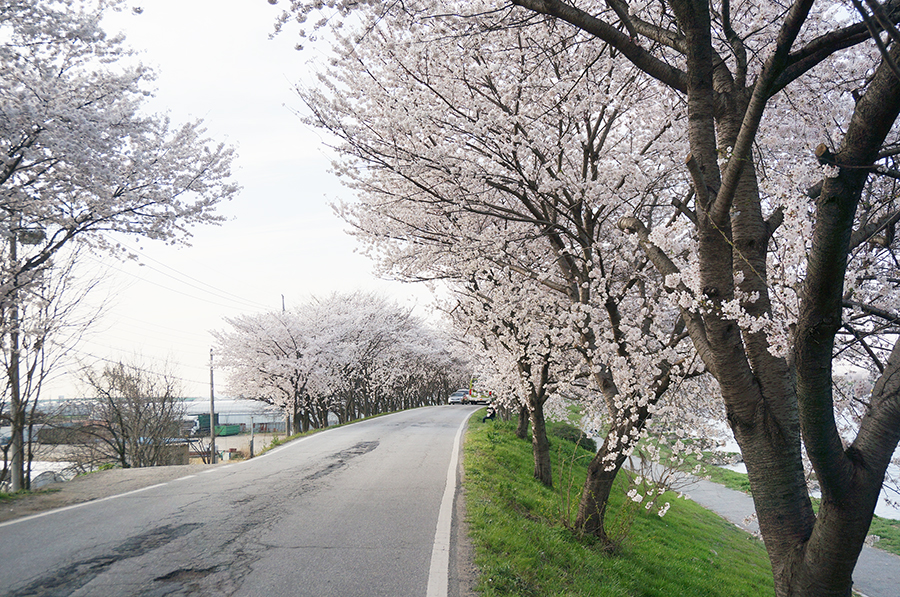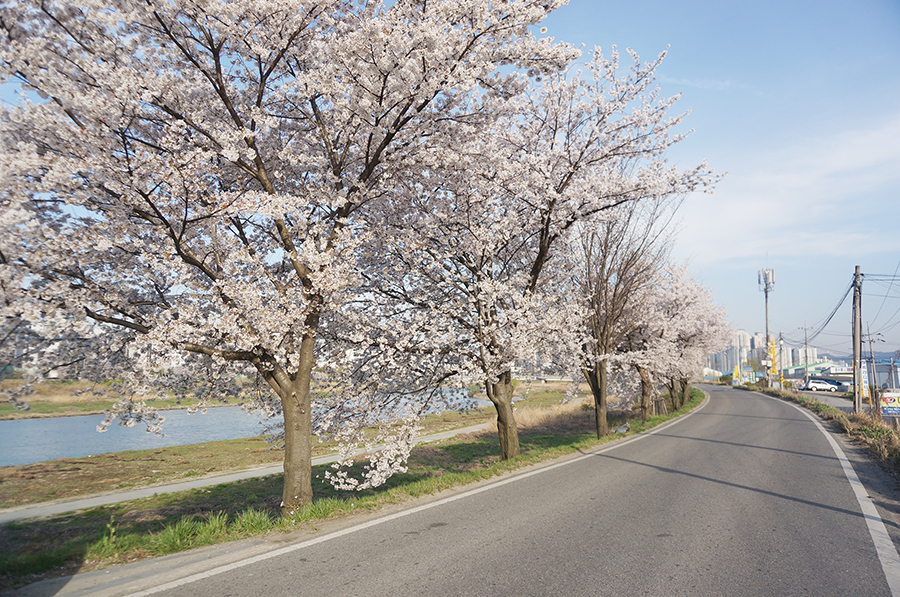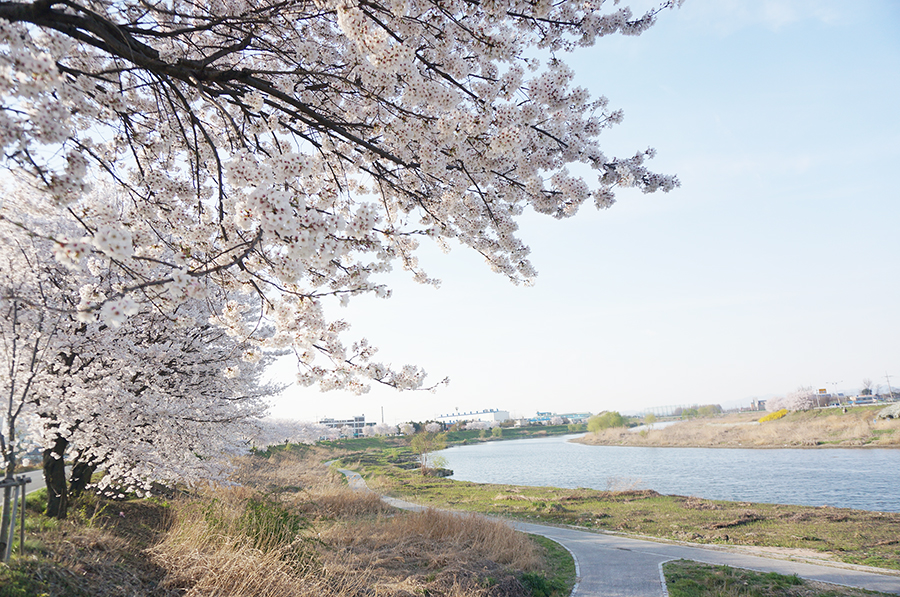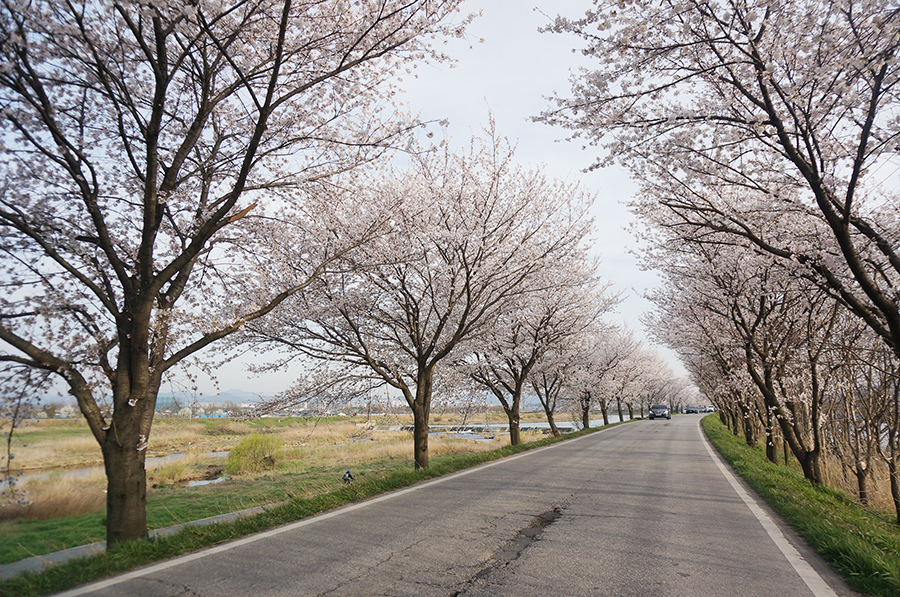 In the coming weeks, I recommend a short drive around Jeonju to enjoy the cherry blossoms and spring breeze. It's only this time of the year!