The Best Souvenirs are from Jeonju Craftwork Exhibition Center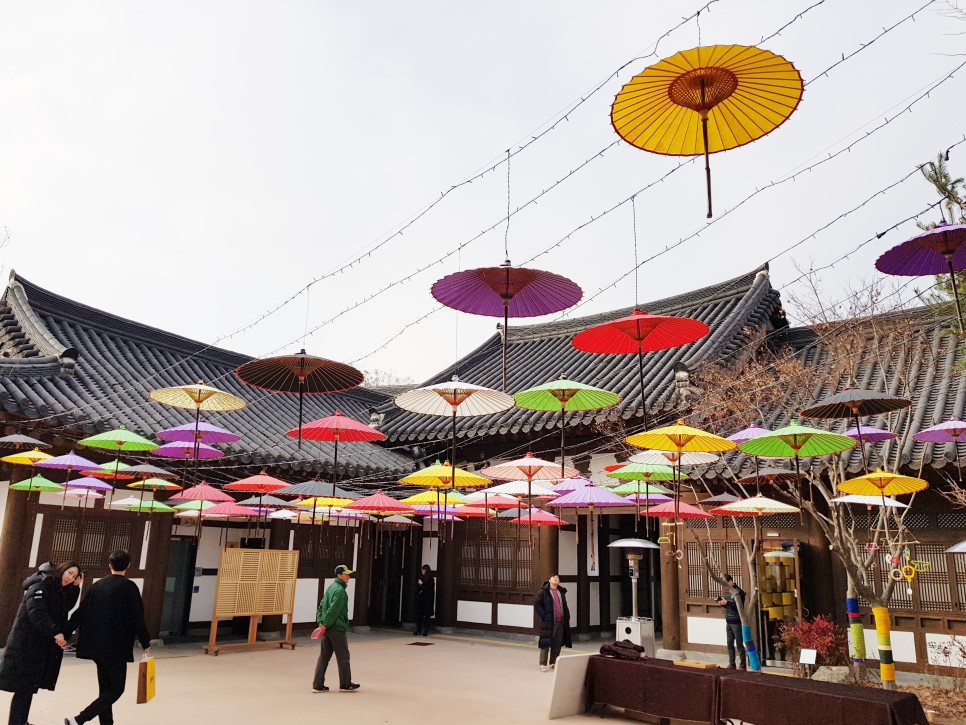 After a long period of renovation, Jeonju Craftwork Exhibition Center reopened as a space for cultural merchandising, exhibition, education, and experience.
The renovated Jeonju Craftwork Exhibition Center is located on Taejo-ro, the main street of Jeonju Hanok Village. You may watch and purchase craftworks from the local artists. You may also participate in cultural programs for tourists such as 'do-it-yourself Korean traditional folk painting pop-up book' or 'making mini folding screen wishing longevity and fortune'.
The reopening ceremony of Jeonju Craftwork Exhibition Center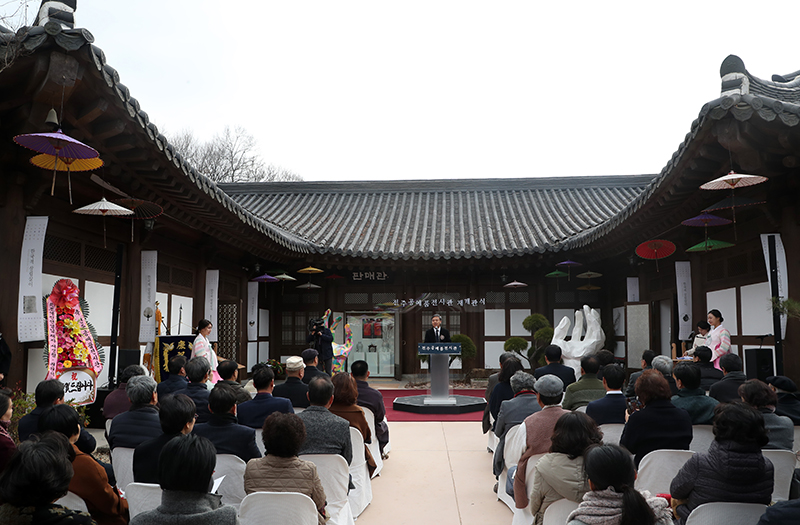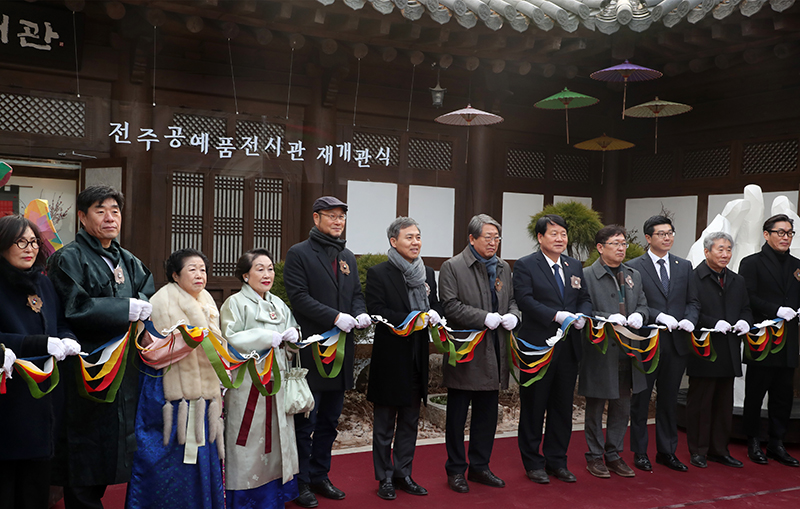 I visited Jeonju Hanok Village to attend the reopening ceremony of Jeonju Craftwork Exhibition Center. The mayor of Jeonju, local masters of Intangible Cultural Assets, local craftwork artisans, and local residents gathered to celebrate the reopening of the exhibition center after 14 months of renovation.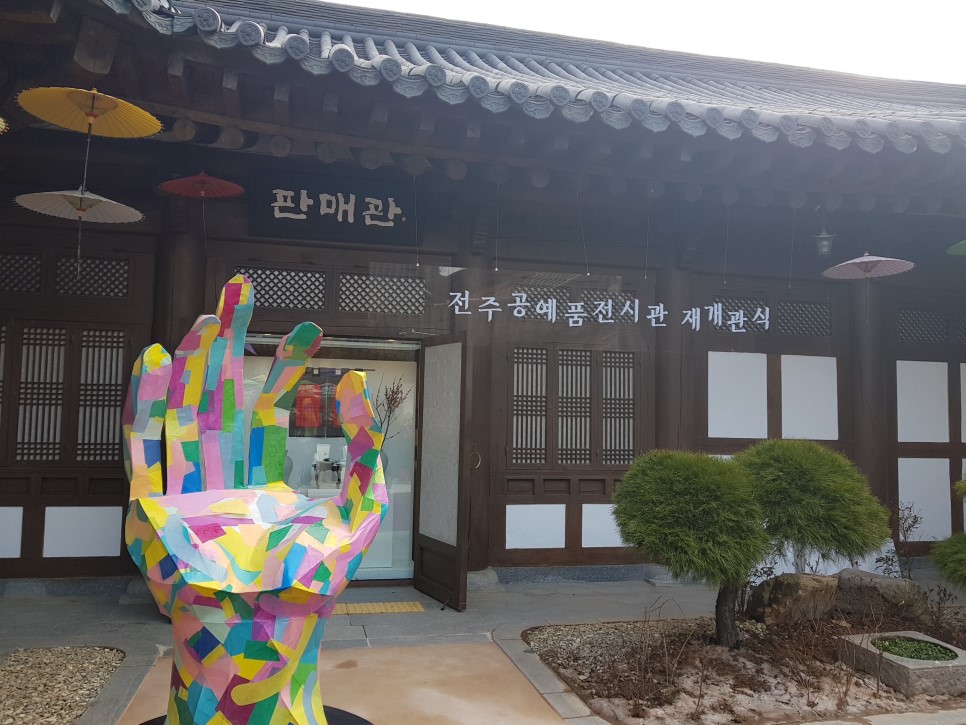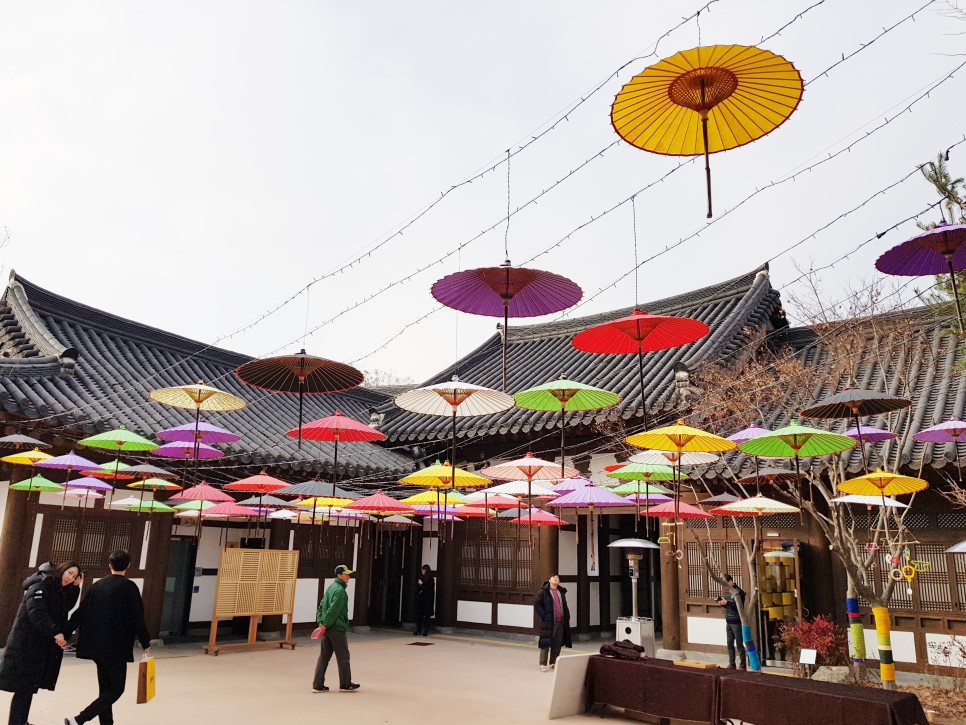 To commemorate the locals' efforts to preserve and develop the rich cultural heritage of Jeonju, the local artisans and local residents together decorated this large hand with colorful hanji (Korean paper) pieces. Also, I was fascinated by the colorful hanji unbrellas, one of the finest local traditional craftworks, dyeing the blue winter sky above the exhibition center.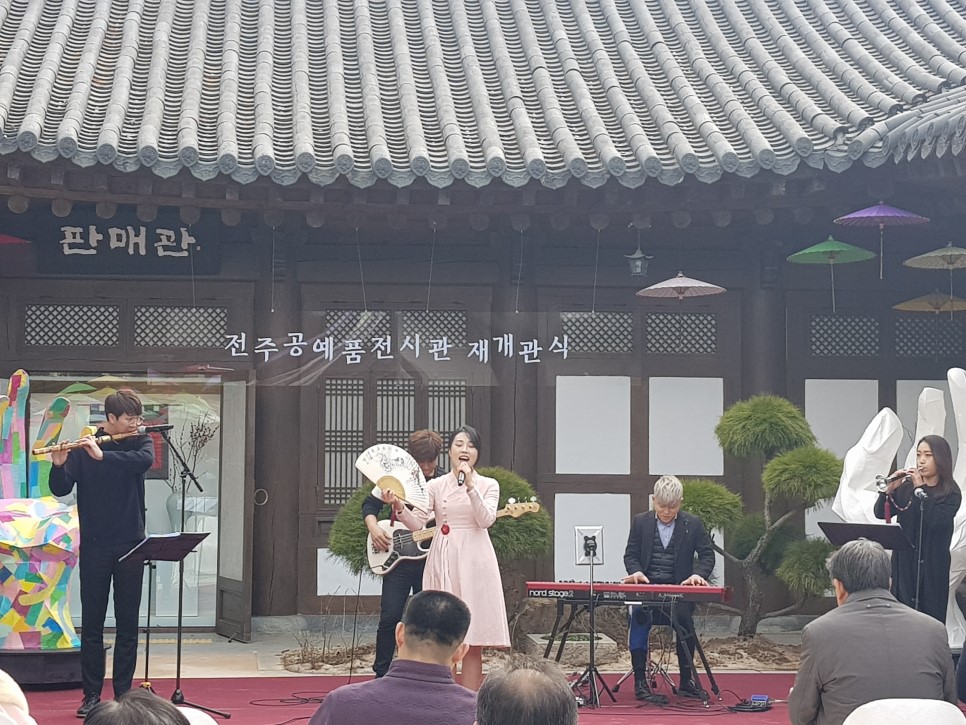 ​After the Korean traditional musical performances, the participants cut the hanji ribbon to announce the reopening of the exhibition center.
Kihwek-gwan (exhibition)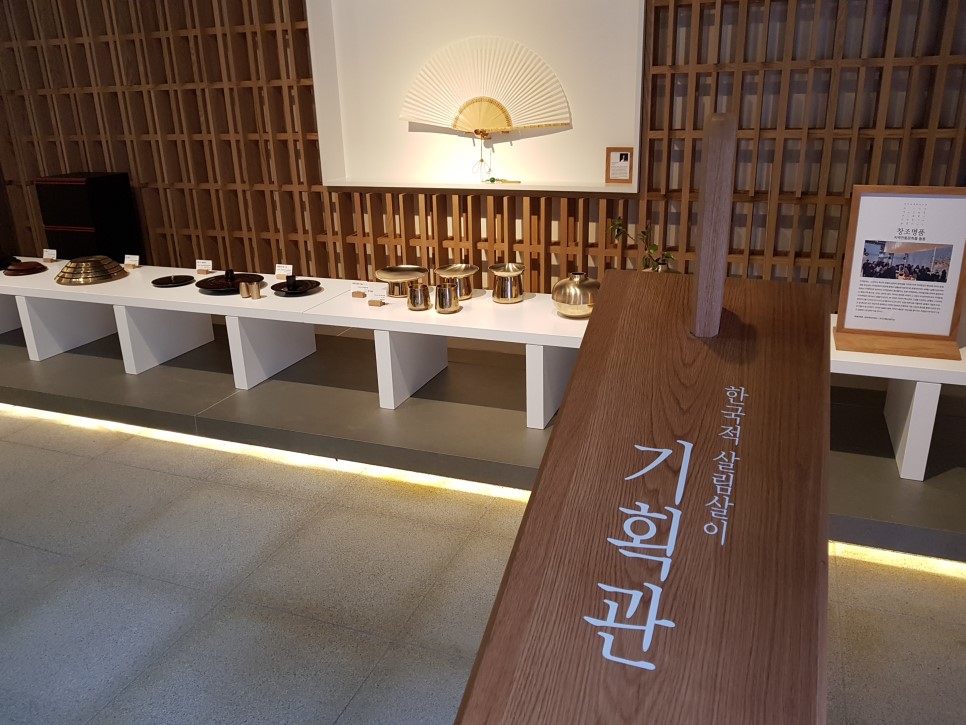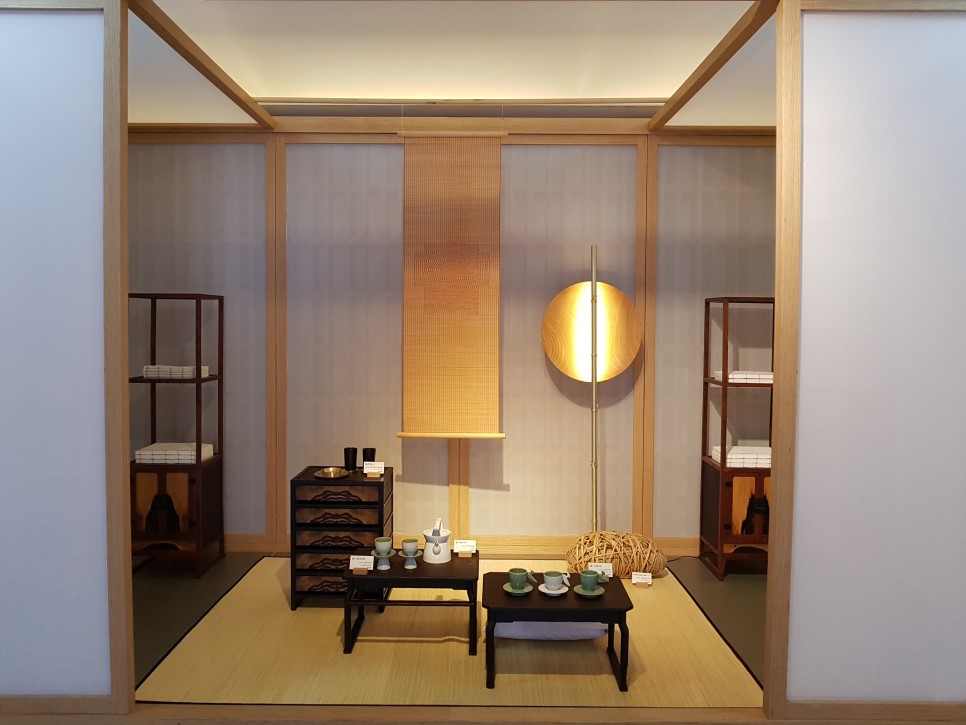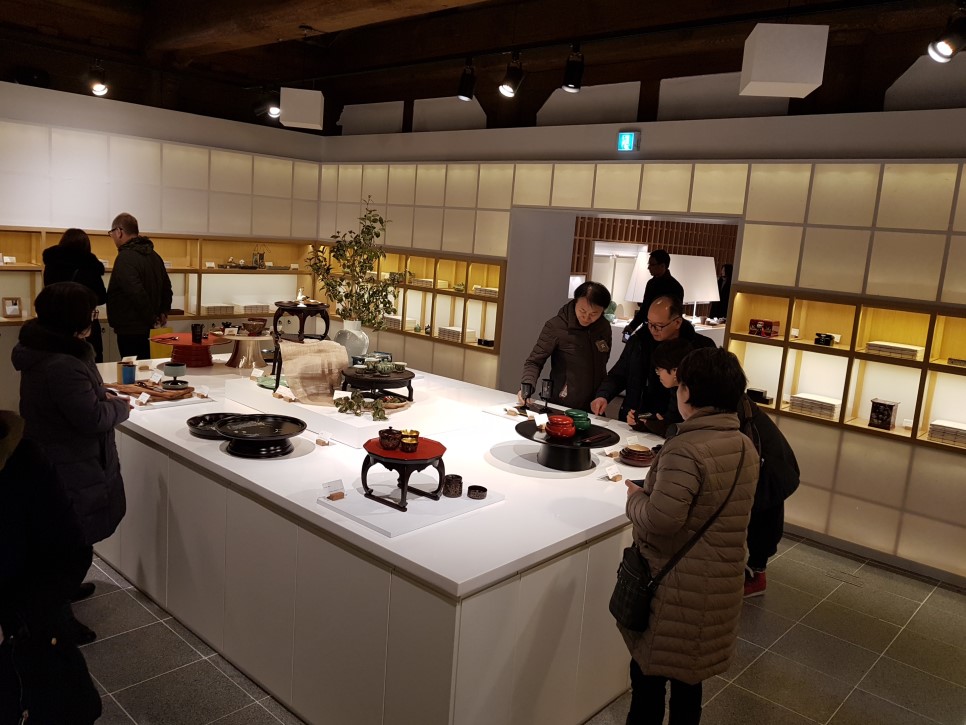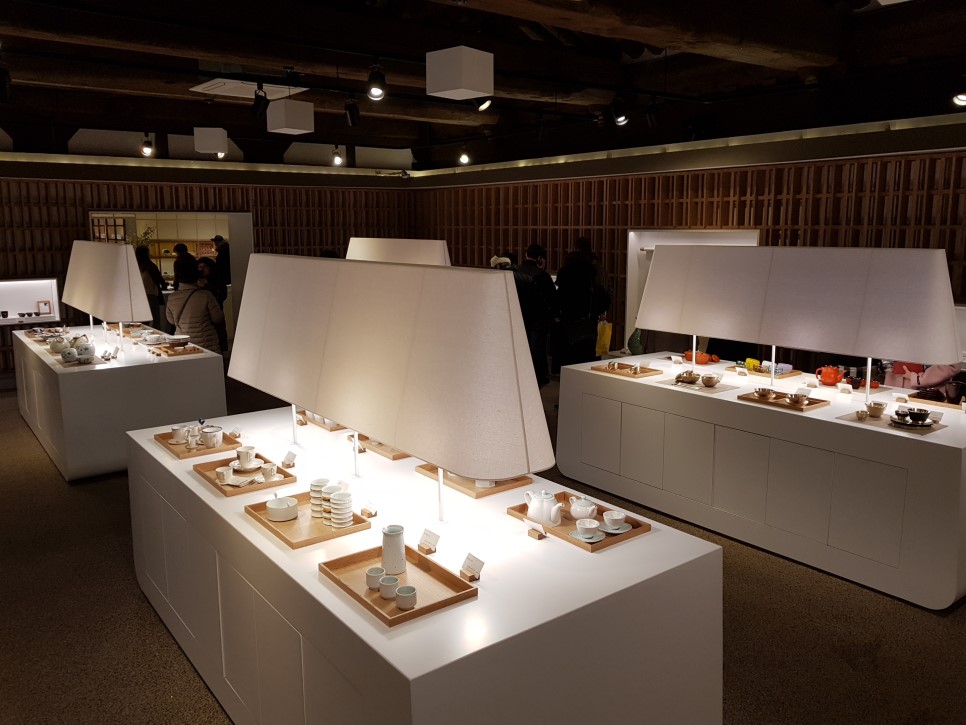 ​Two exhibition halls (Kihwek-gwan) are the new additions to the exhibition center. The halls are mainly for exhibiting the works of the local craftworks artisans, who previously had hard time finding showrooms.
Chehom-gwan (experience programs and craftworks)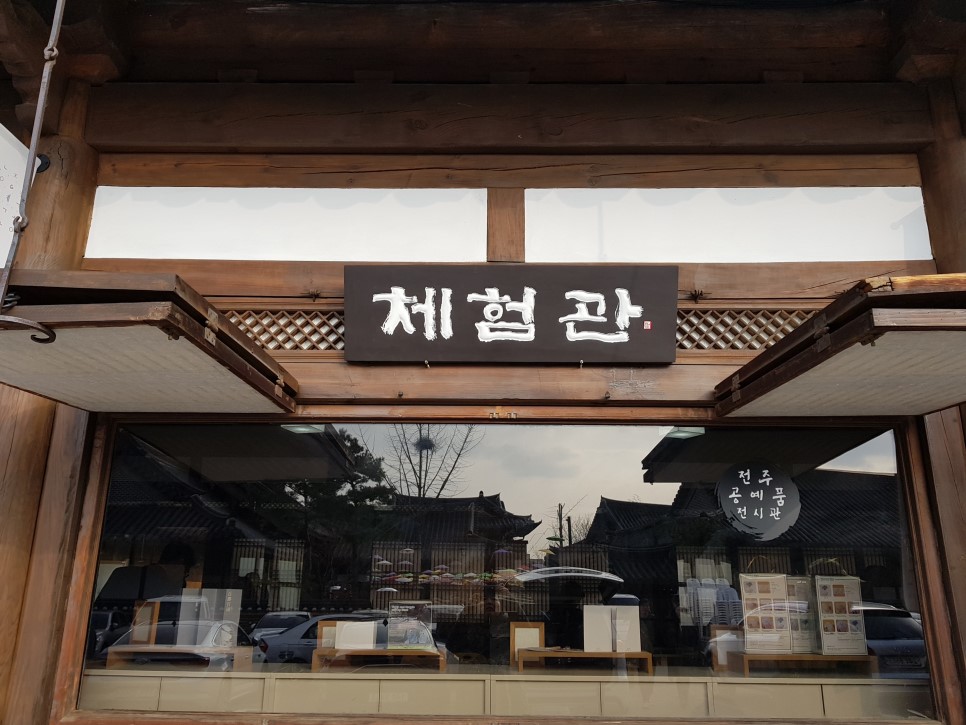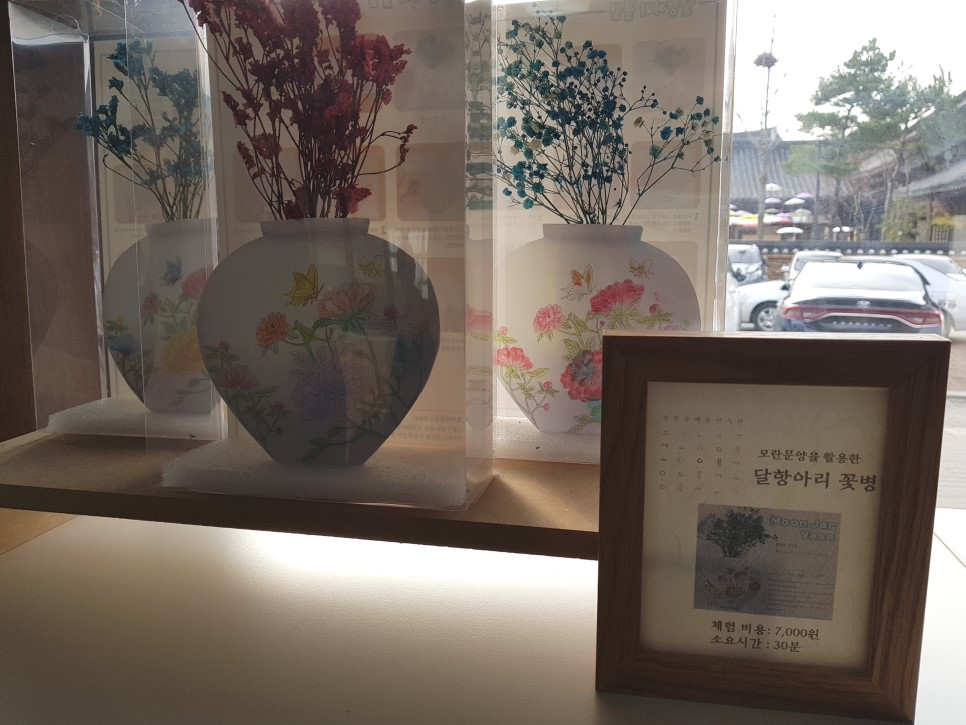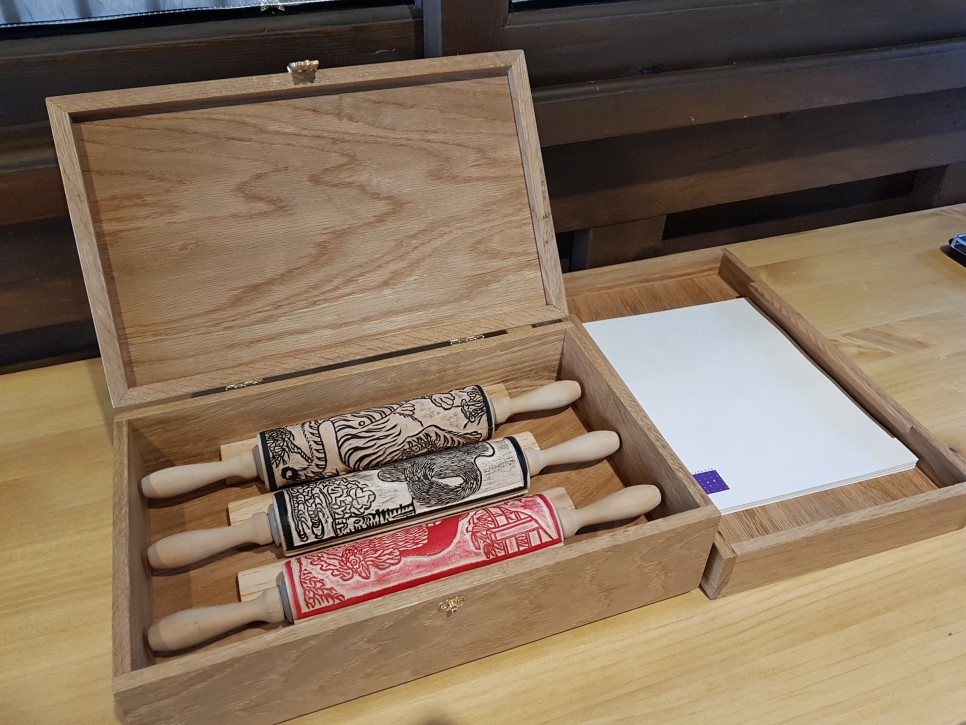 ​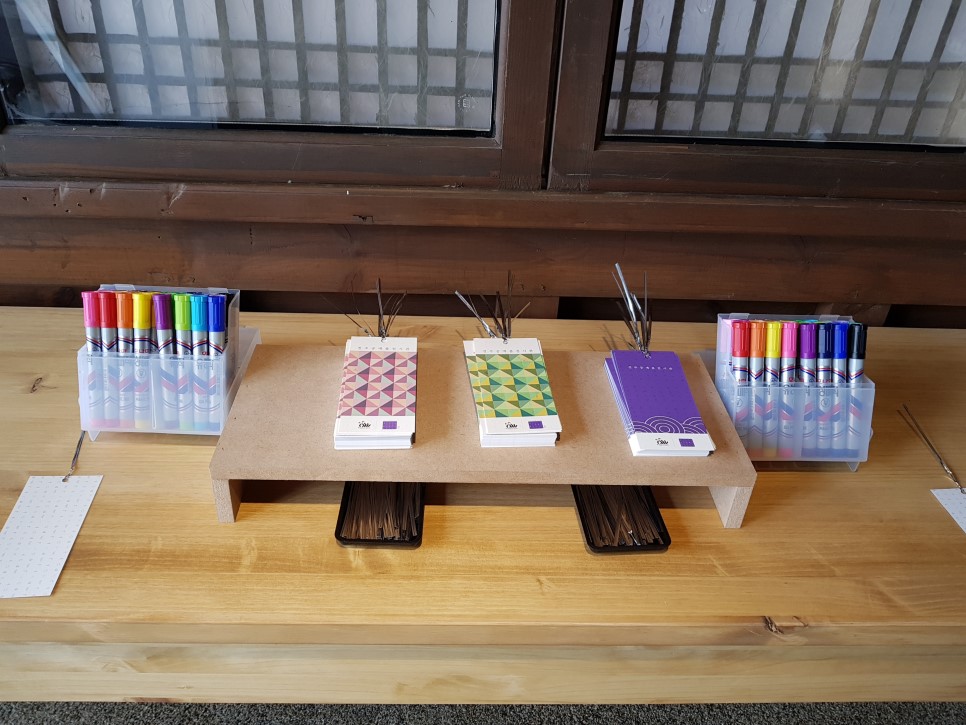 Educational and experience programs will be held in Chehom-gwan. This space is also for the sales of the local craftworks.
Salim-gwan (household goods)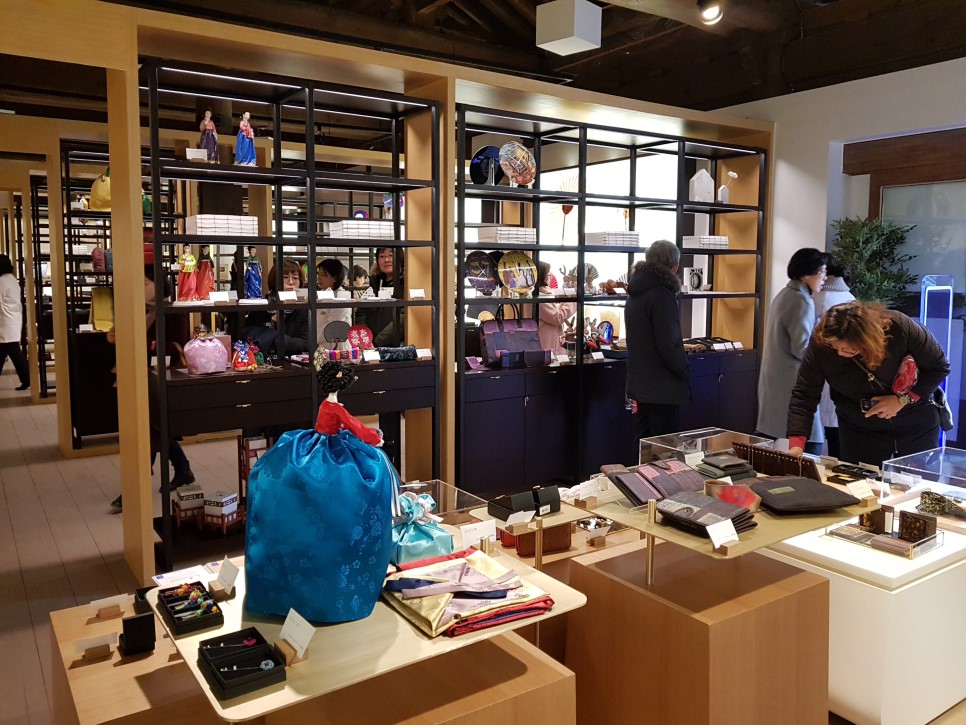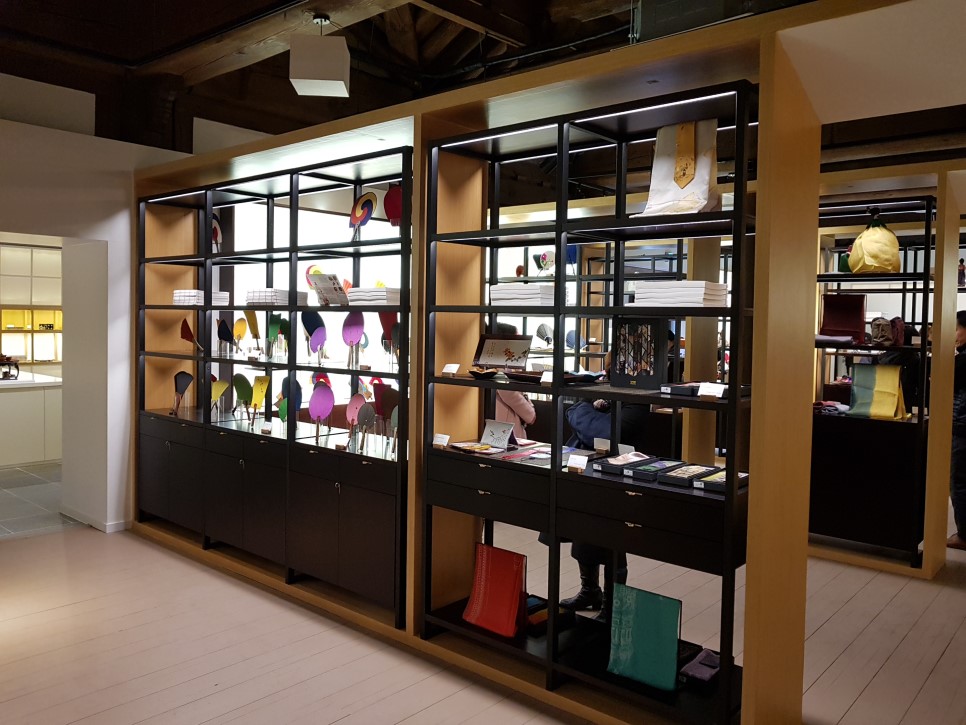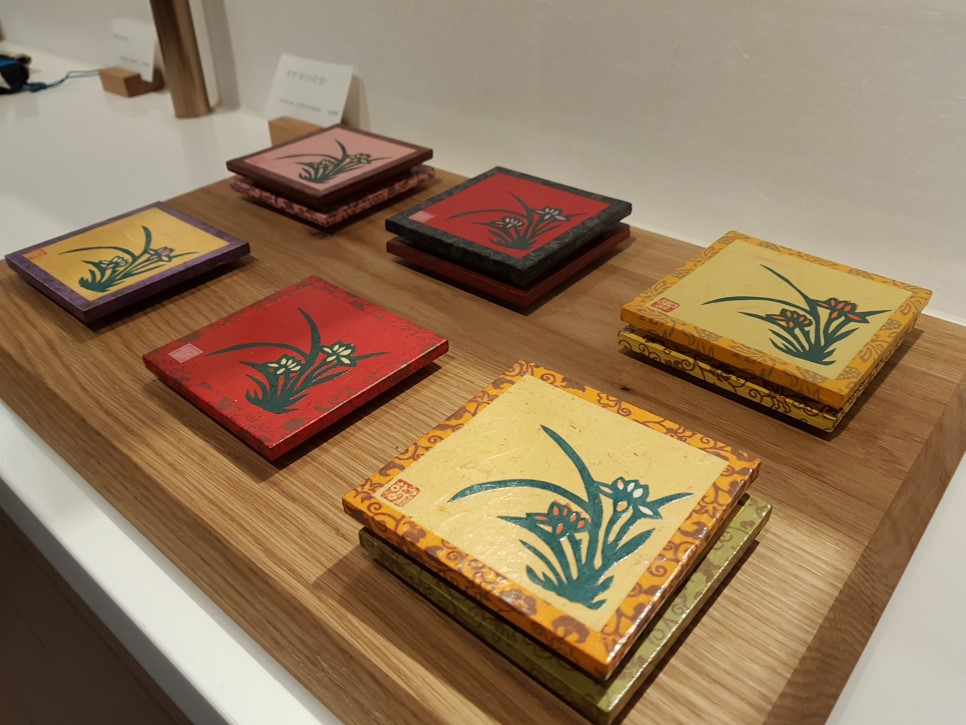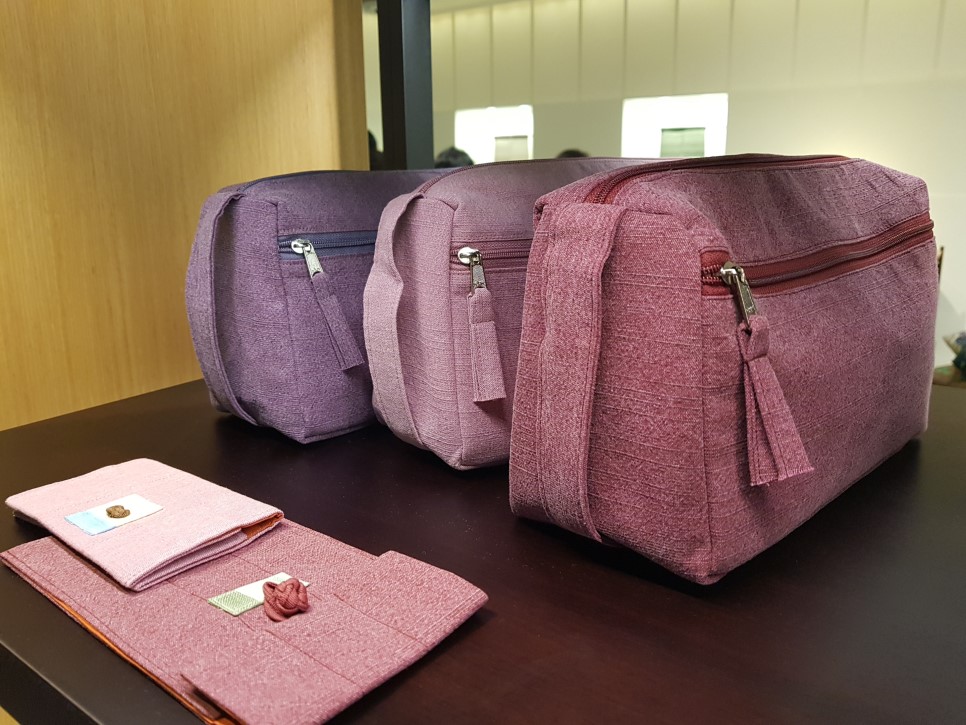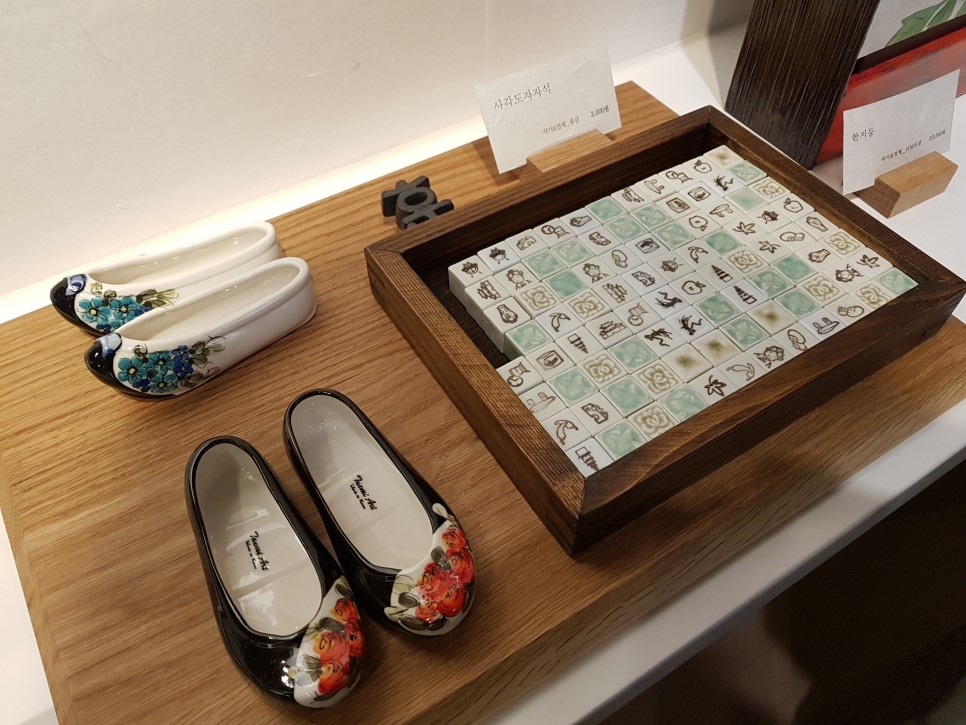 The Center of Korean Craftworks
To celebrate its reopening, Jeonju Craftworks Exhibition Center is running several experience and educational programs. Also, the exhibition center is full of traditional and local craftwork goods. Here, you'll find the best souvenir for your visit to Jeonju.
Jeonju Craftworks Exhibition Center
Address: 15, Taejo-ro, Wansan-gu, Jeonju
Opening hours: Tuesday~Sunday 10:00~19:00 (closed on Mondays)