Waves of Pink Muhly at the Korea Expressway Corporation Arboretum
Autumn is a romantic season. But in Jeonju, there's something more than just typical silver reeds or scattering colorful autumn leaves that will make your heart flutter. It's the wave of pink muhly at the Korea Expressway Corporation Arboretum.
This is the pink muhly that will make this autumn all the more romantic.
The Korea Expressway Corporation Arboretum is popular amongst locals all year round. The place has been popular for school field trips. But during autumn, the arboretum is more frequented by families and couples, thanks to the pink muhly.
200 meters before the arboretum, the pink muhlies are waving in the gentle autumn wind. When the sun shines upon them, it's dazzling.
The botanical name of the pink muhly is 'Muhlenbergia Capillaris'. 'Capillaris' in Latin indicates something 'hair-like' or 'pertaining to hair'. Hence the flower is also called 'hair-awn muhly'. The pink muhly reminds me of long dishevelled hair.
The dazzling color of pink muhly
As I get older, I'm more fascinated by how the force of nature transforms our surroundings in autumn.
By the time I arrived at the arboretum, the rain stopped. There were already many people visiting the place for the famous wave of pink muhly. Even roses and silver reeds were less popular than the dazzling pink muhly.
Maybe the pink muhly turned more pink because it's embarrassed by its sudden popularity? I felt like embracing a huge bundle of pink muhly and inhale its scent.
Visit the Korea Expressway Corporation Arboretum for pink muhly before autumn ends!
A perennial grass from rice family, pink muhlies grow during summer and bloom abundant pink, amethyst, and purple flowers during autumn. They're also called pink reeds. But the pink muhly is not all-pink. The hidden greenish leaves really bring out the beauty in the pink.
Although the weather this autumn seems quite fickle, if you could walk in the wave of pink muhlies with your significant other, the whole world will turn romantic pink. The gentle dance of pink muhlies in the autumn breeze is a real charmer.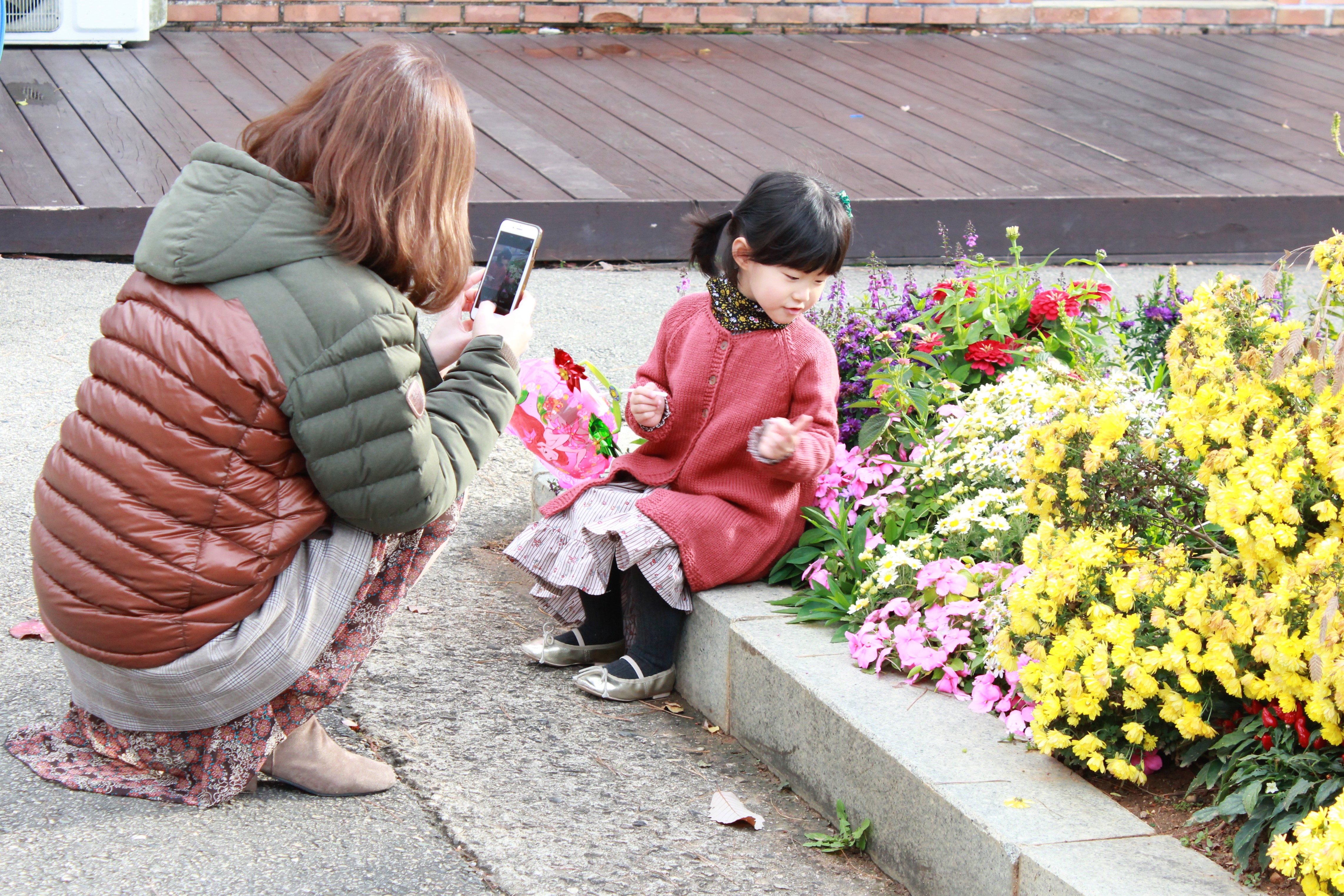 The Korea Expressway Corporation Arboretum is in the midst of autumn. Before the winter sets in, I really recommend visiting the arboretum. The beautiful memories you make here will certainly help you to survive the cold winter!