Night Stroll Down the Streets of Jeonju Hanok Village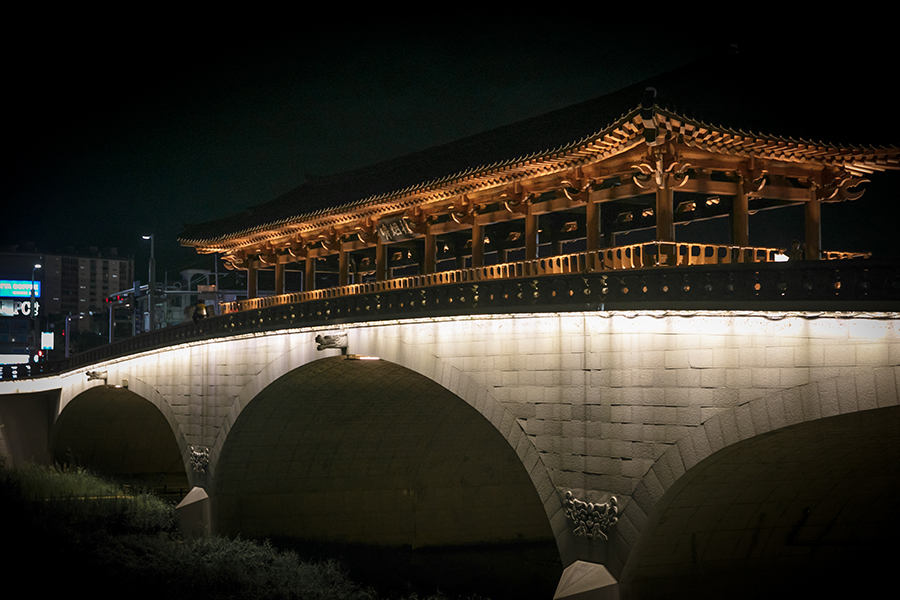 This summer has been extraordinarily warm. Even during the night, it's quite difficult to fall asleep due to the heat.
To sleep well during the sultry nights, light exercises such as strolling or cycling before going to bed are highly recommended.
So, this week, I'll introduce a good night stroll route down Jeonju Hanok Village. The fresh breeze and the glittering nightview will help you spend the summer nights.
Jeonju Jeondong Cathedral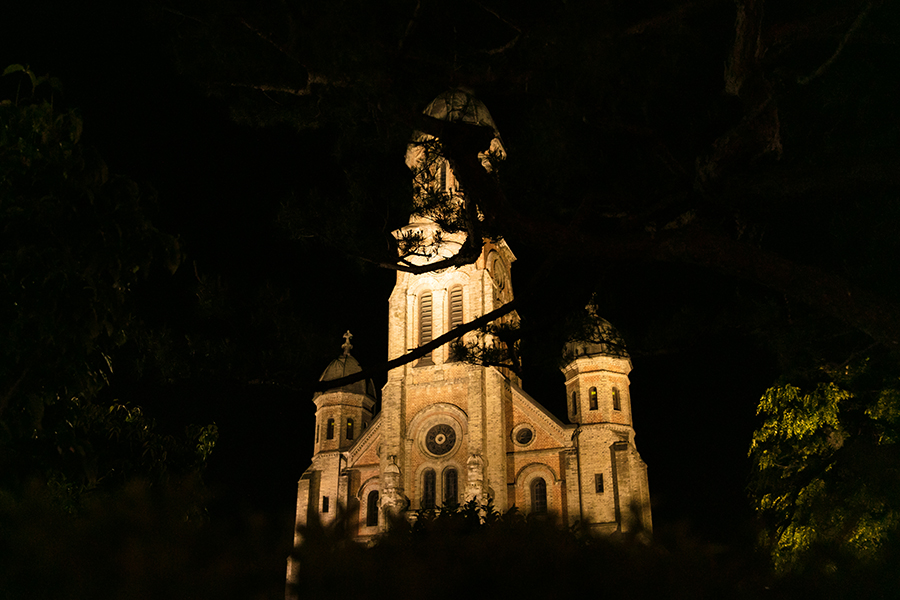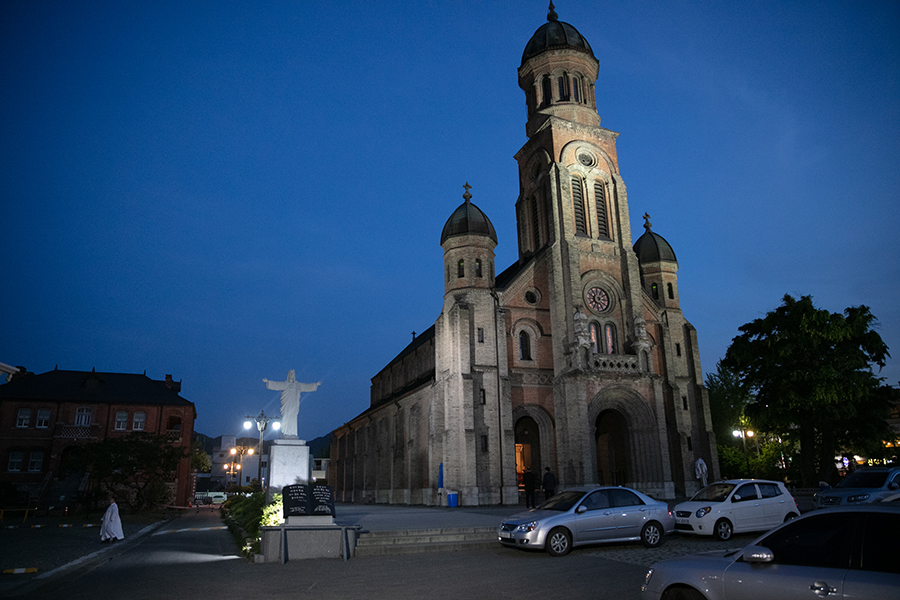 Famous for the grey and red bricked Romanesque walls and Byzantine domes, Jeondong Cathedral was built in the early 1900s on the site of Catholic martyrdom. Widely known as the most beautiful cathedral in Korea, both locals and tourists alike frequent Jeondong Cathedral day and night.
Stonewall alleys surrounding Gyeonggijeon Palace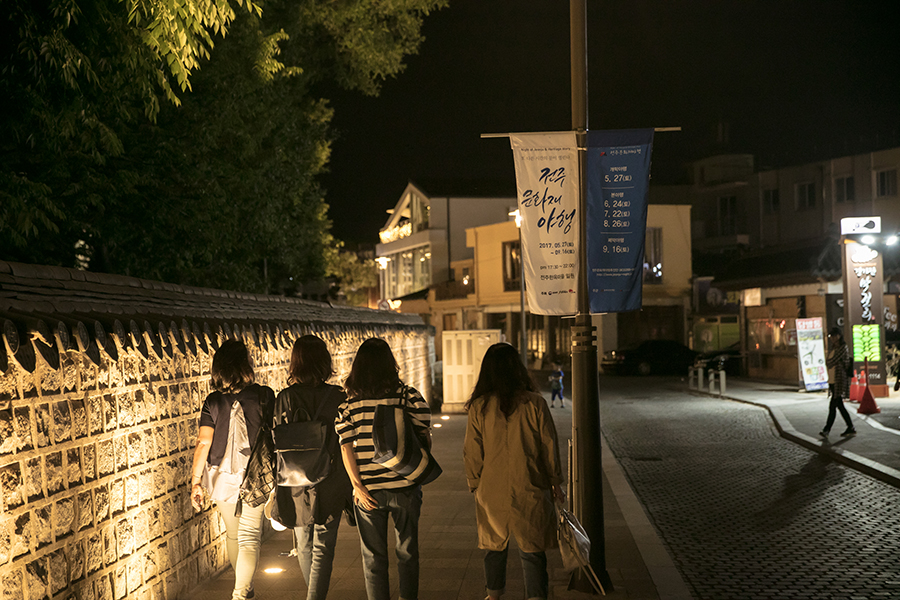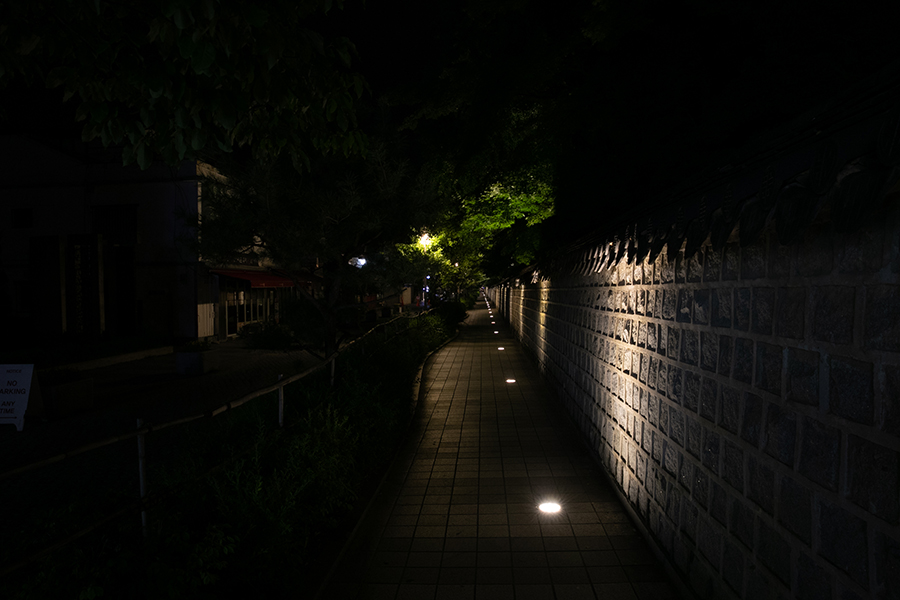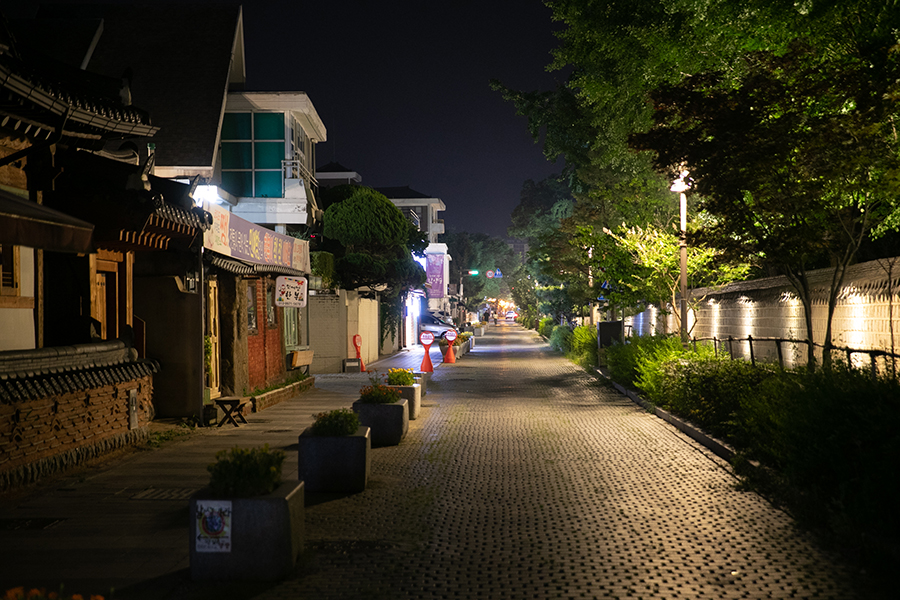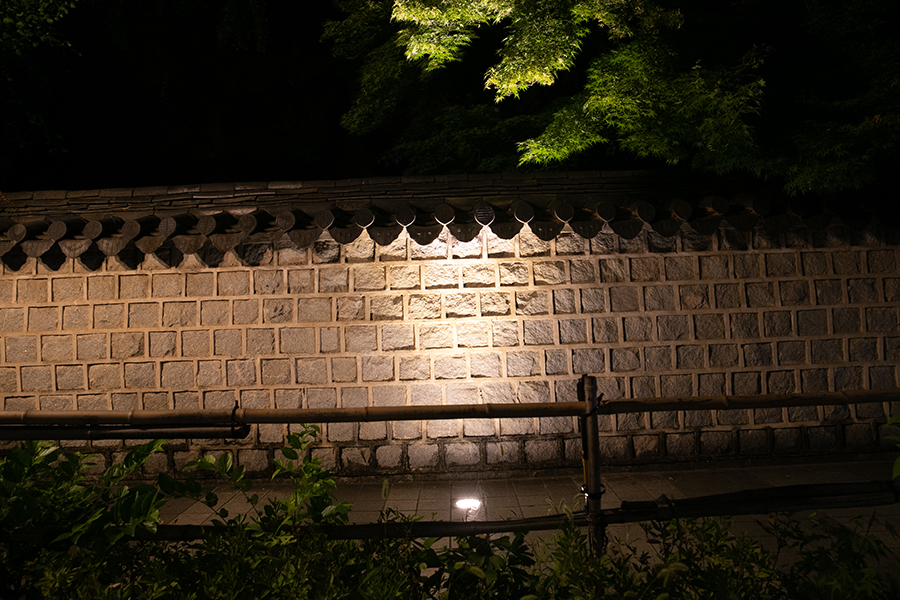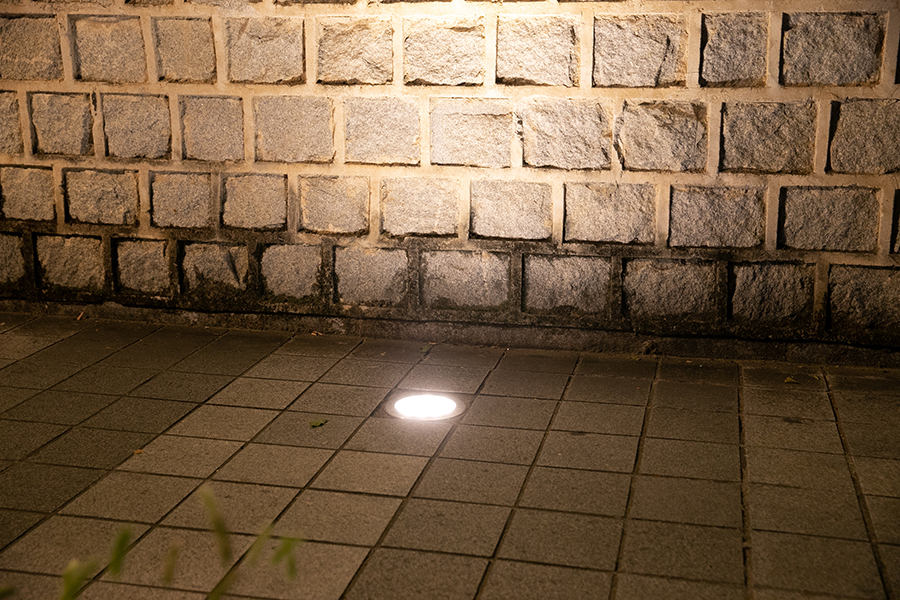 After the sunset, the stonewall alleys surrounding Gyeonggijeon Palace are illuminated, creating somewhat romantic ambience. I recommend taking photos against the delicately glittering walls.
Punggnammun Gate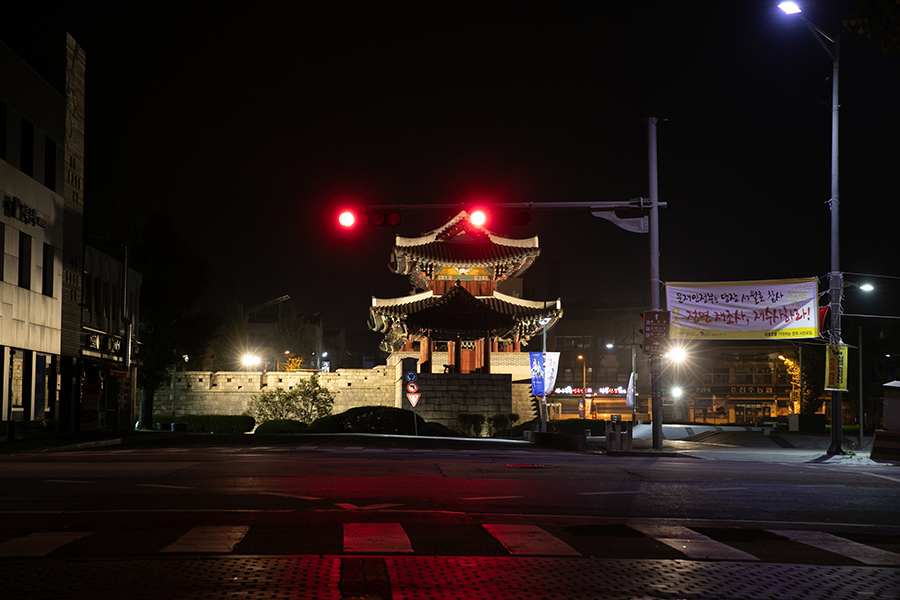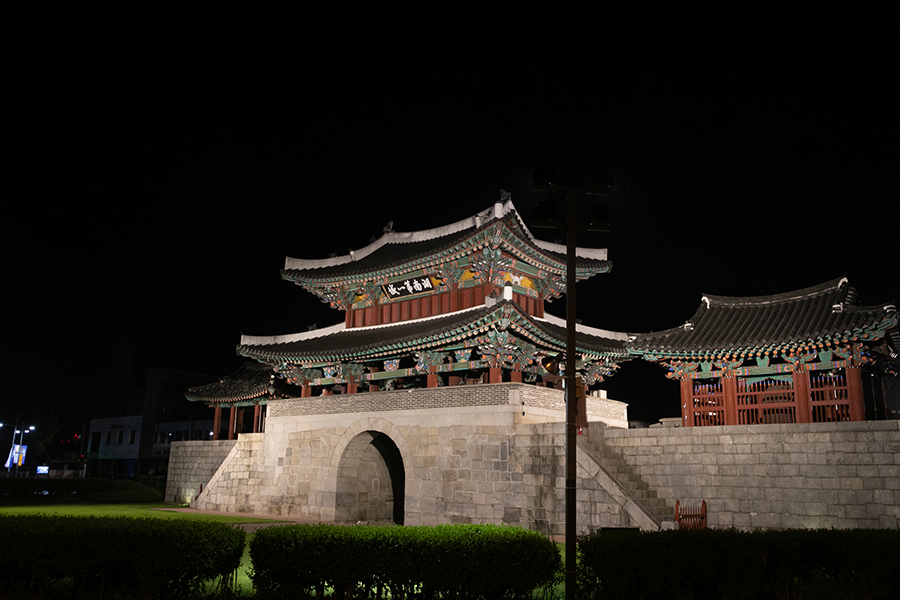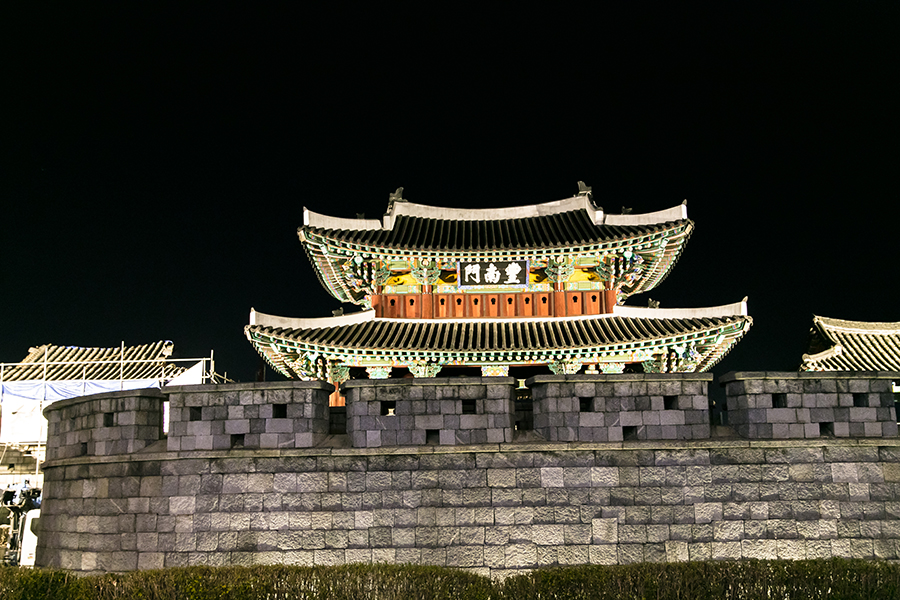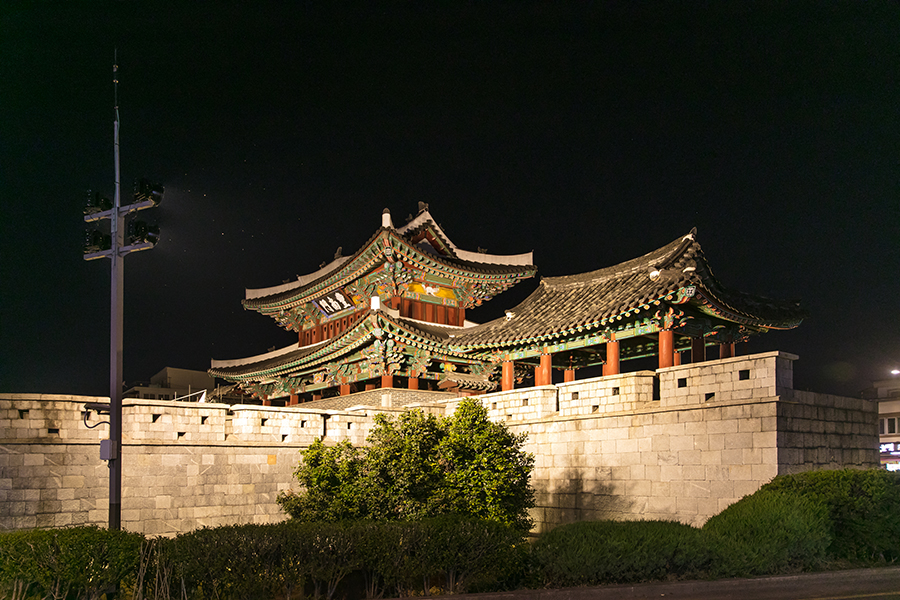 One of national treasures, Pungnammun Gate was built several hundred years ago during Joseon Dynasty. Although you cannot climb up into the pavilion on the gate, the splendid nightview of Pungnammun Gate makes a great photo prop.
Chungyeonru Pavilion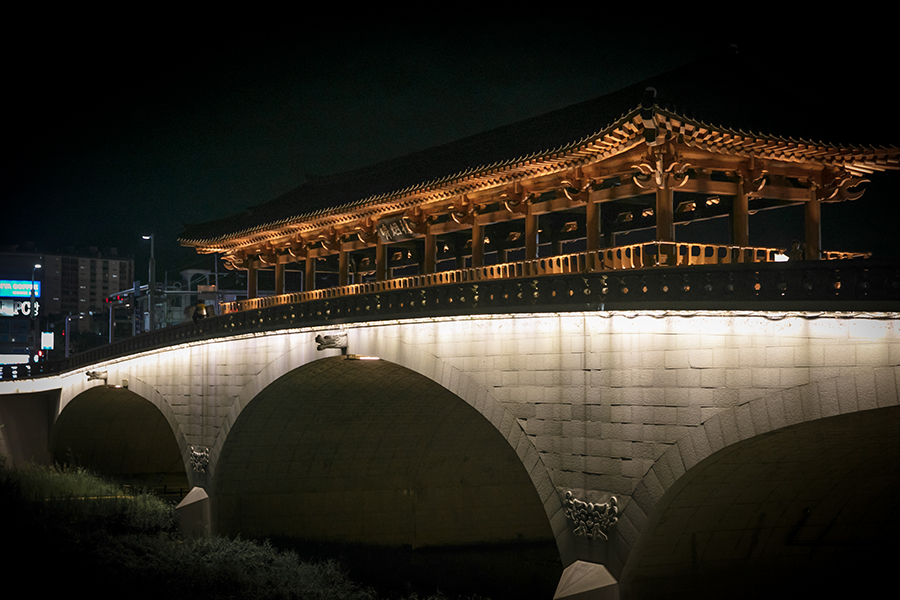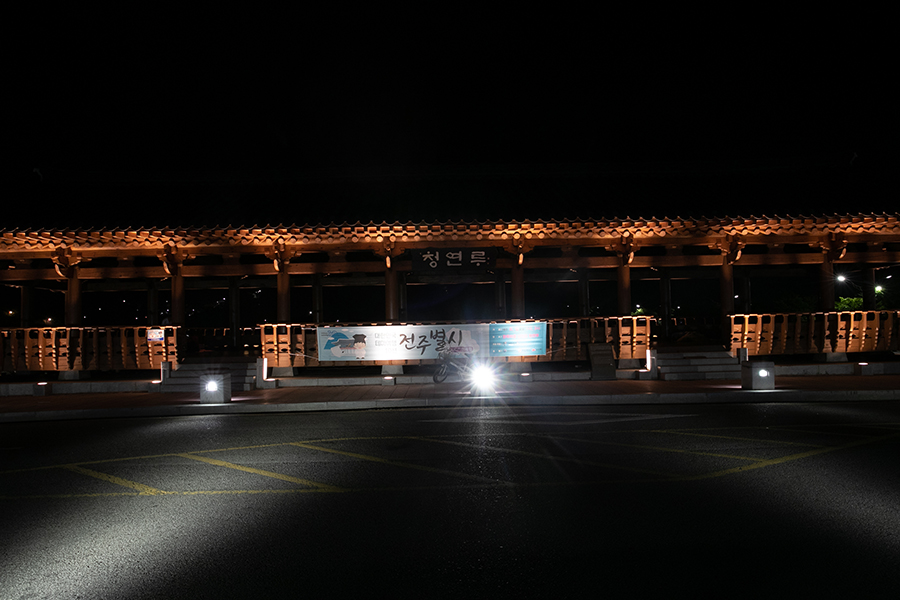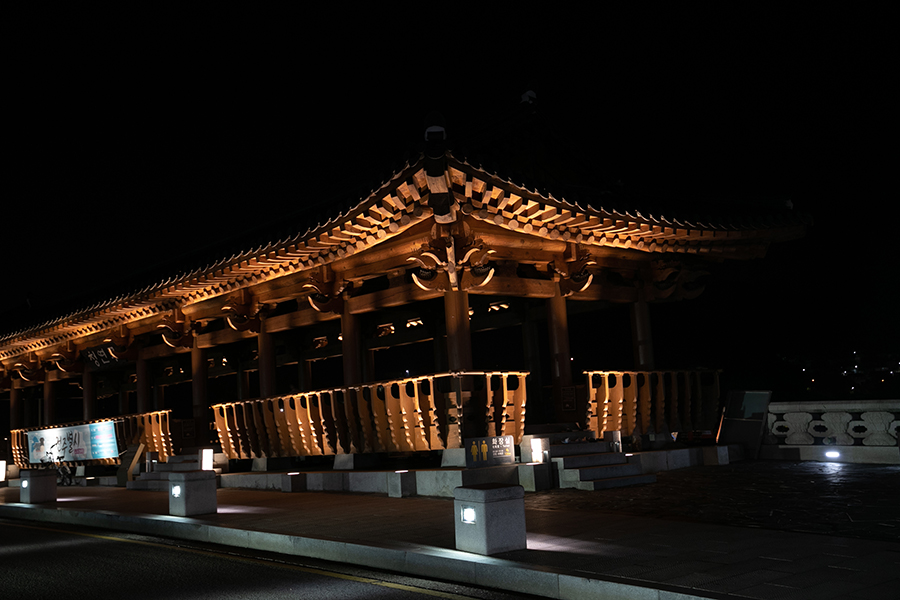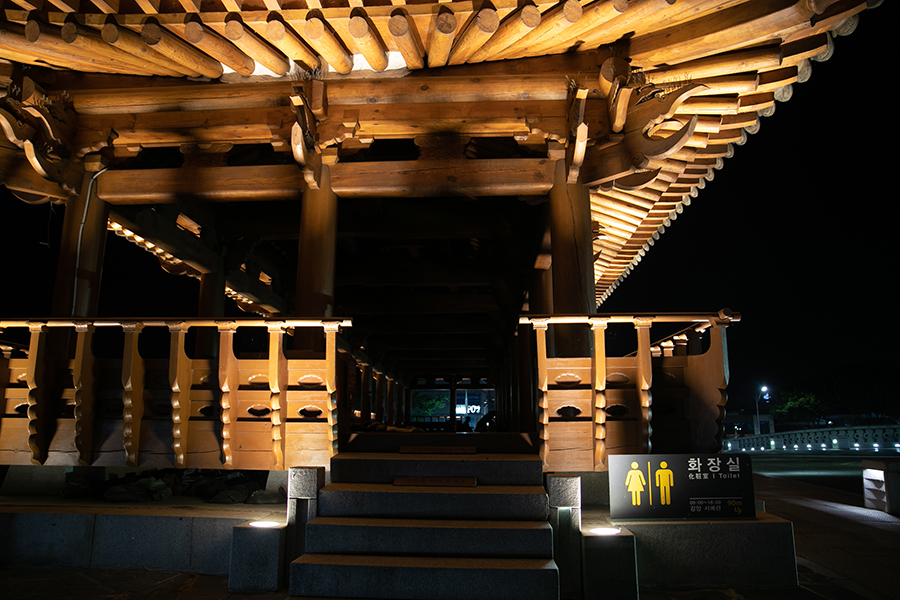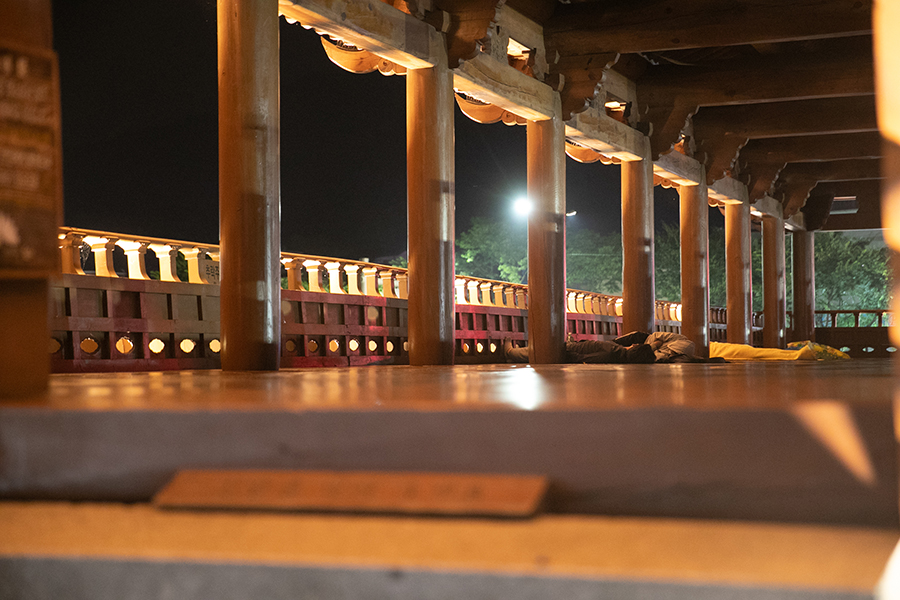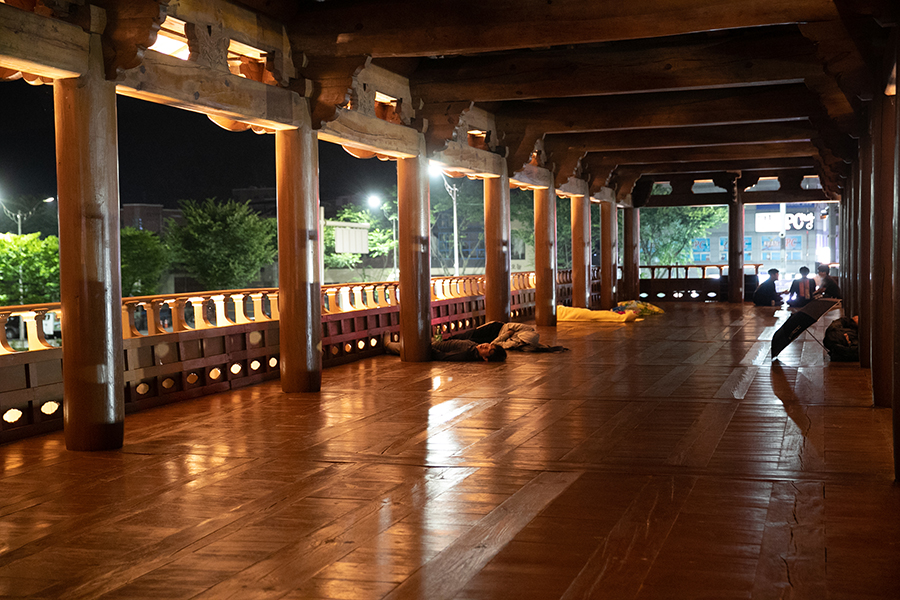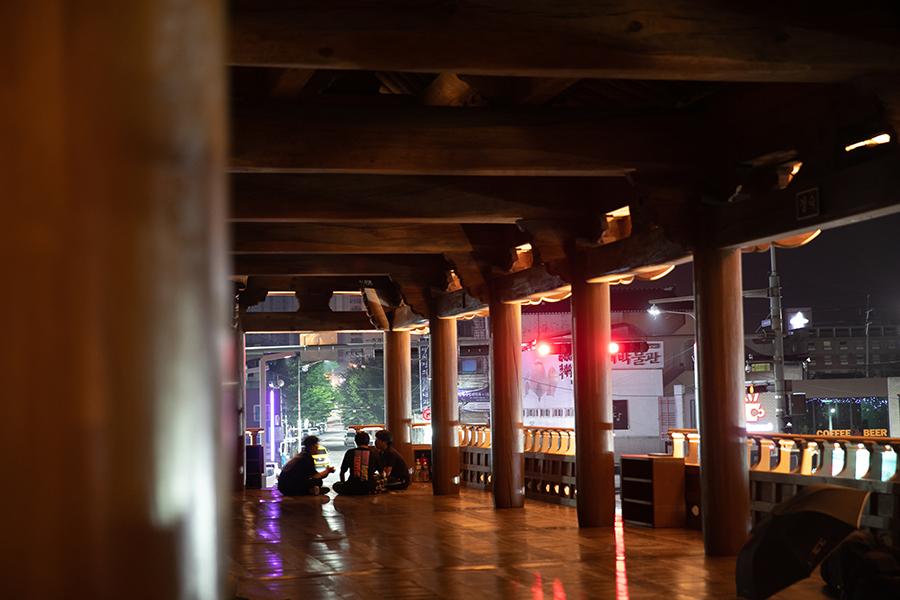 If you want to feel the fresh night breeze flowing over Jeonjuchun River, stop by Chungyeonru Pavilion.
Chungyeonru Pavilion is built in the middle of Namchungyo Bridge. The bridge connects Jeonju Hanok Village and Seohakdong district, famous for the artists' village. The pavilion is also illuminated during the night.
Omokgyo Bridge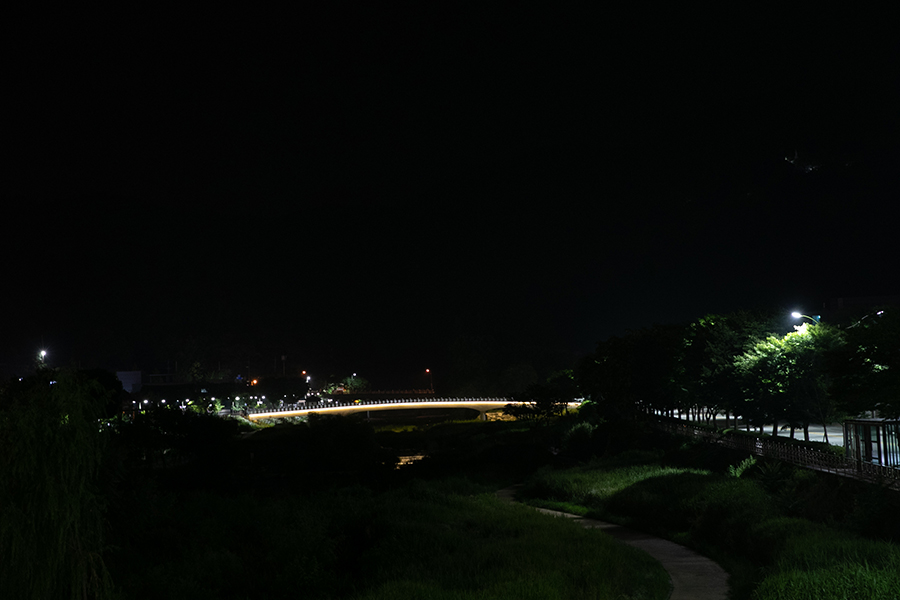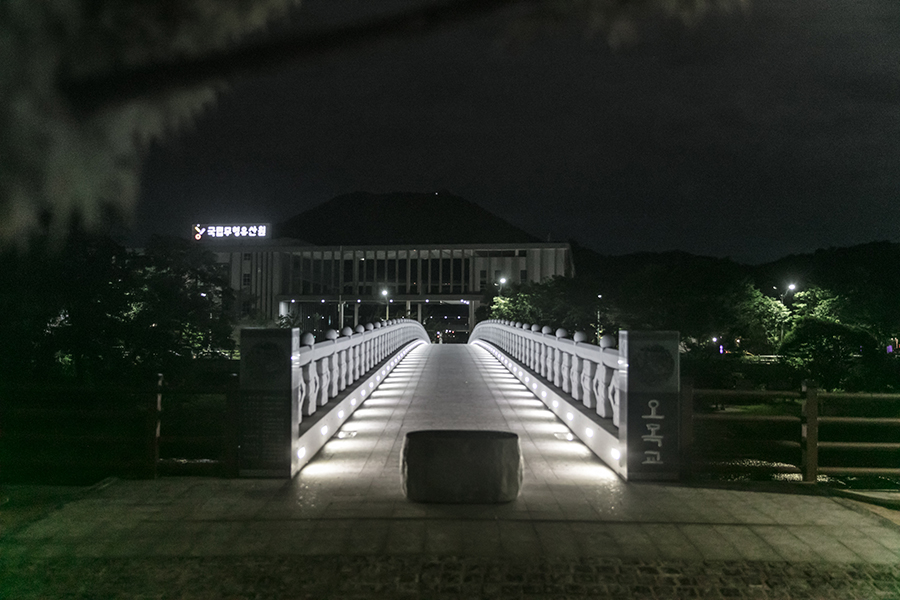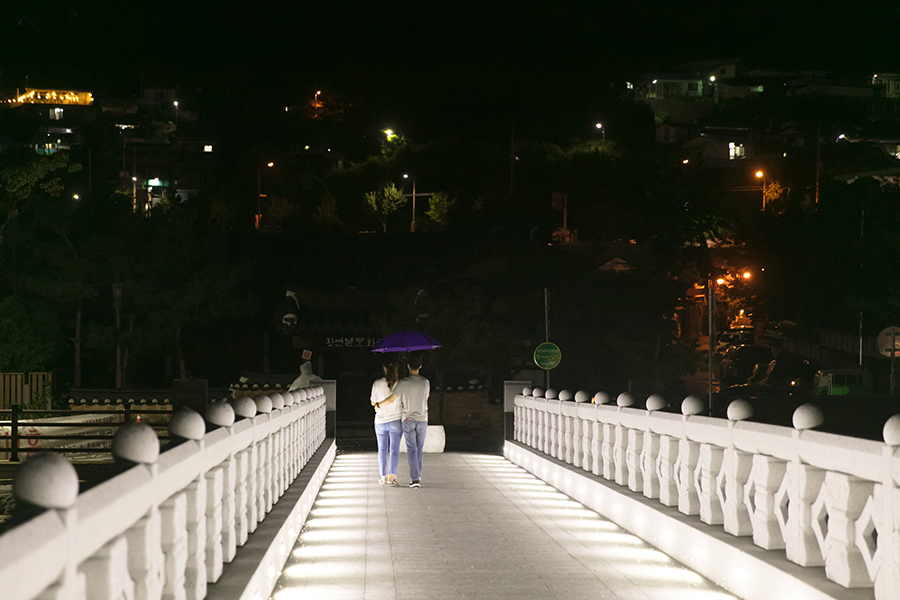 Omokgyo Bridge connects Jeonju Hanok Village and National Intangible Heritage Center. Romantically glittering at night, the bridge is a hidden gem of the Hanok Village area.
Enjoy the splendid nightview while strolling down Jeonju Hanok Village and stay cool during the summer nights!