[Korea Jeonju] Media Facade Pungnammun, Draped in Lights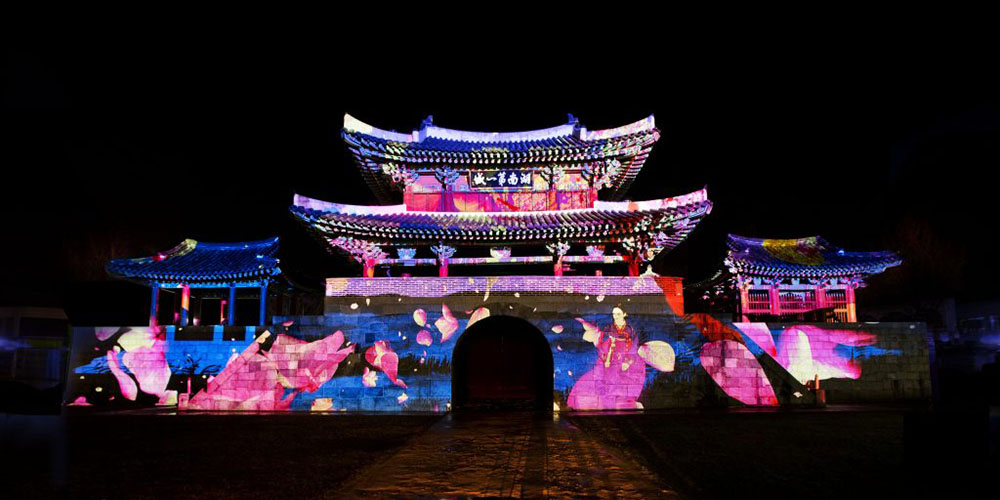 *This is an article written in 2016
Pungnammun, symbolizing Jeonju, is draped in lights to show a new side of itself to Jeonju's citizens. Following the media facade performance introduced last year at Jeondong Cathedral, this year, Pungnammun became the stage of the impressive image performance.
As the performance will continue to be shown every Thursday and Friday until next July 29th, it seems fitting to share the interesting story of Pungnammun to brighten Jeonju.
The Beauty of Jeonju Gets Strengthened with Colorful Lights
'Media facade' is a new kind of image protection technique using buildings as screens. Last year Jeondong Cathedral was used as an object for the performance for a limited time.
The media facade to be held at Pungnammun is expected to be ranked as a new landmark and symbolic performance space. Various images and designs with the themes of old history, and Jeonju culture, and folk tales will be presented there.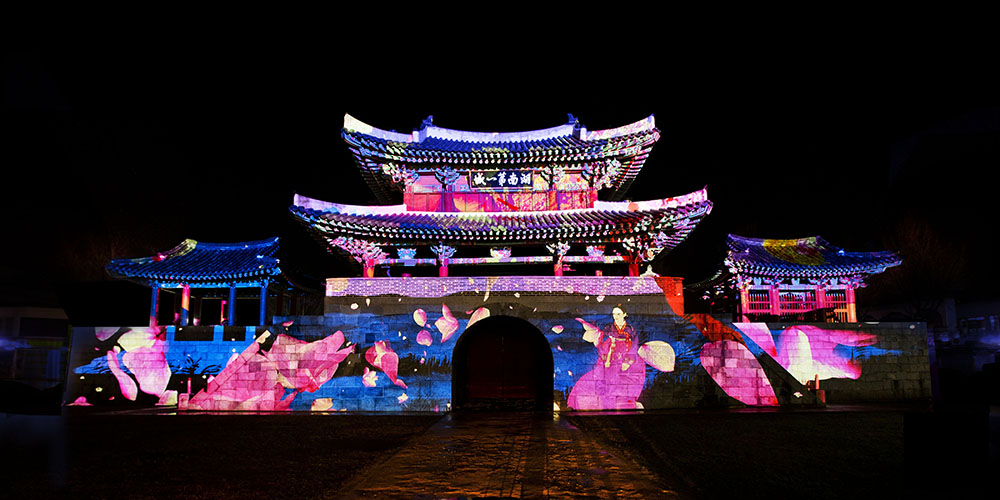 At the first performance on March 10, stories of Jeonju were filmed and shown. Included was the story of Jeonju when it was the Post Baekje capital, the folk tale of Ojakgyo (the bridge of crows and magpies for lovers), and the parade of the portrait of King Taejo, Lee Seonggye.
Those amazing images presented ecstatic scenes and was acclaimed by the audience. In addition, with Korean fan dance, b-boying, and various other genres of performance provided, the media facade show proved that this is not just a simple media facade, but a show with possibilities as a multi-cultural genre.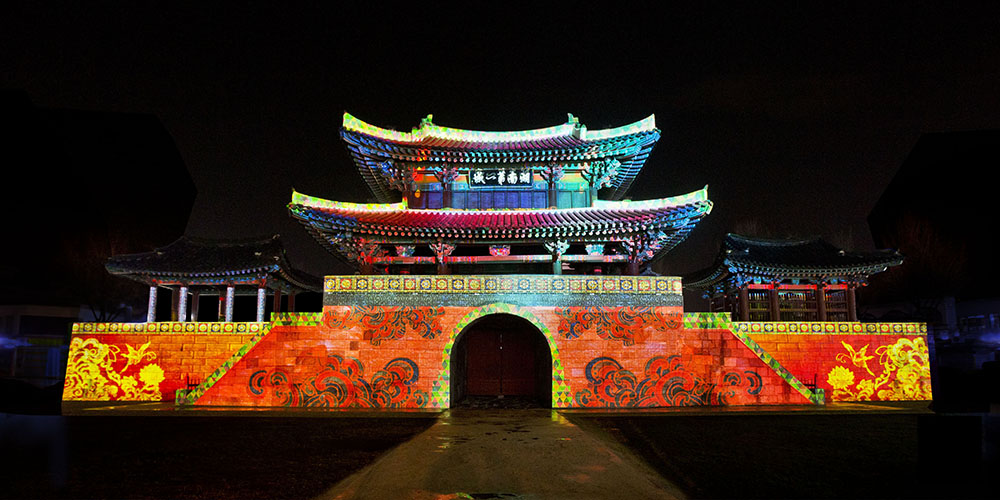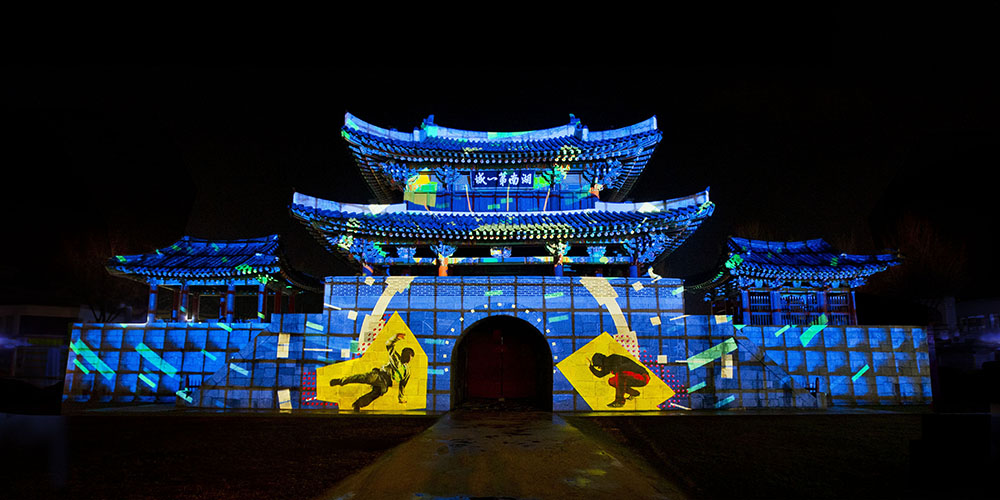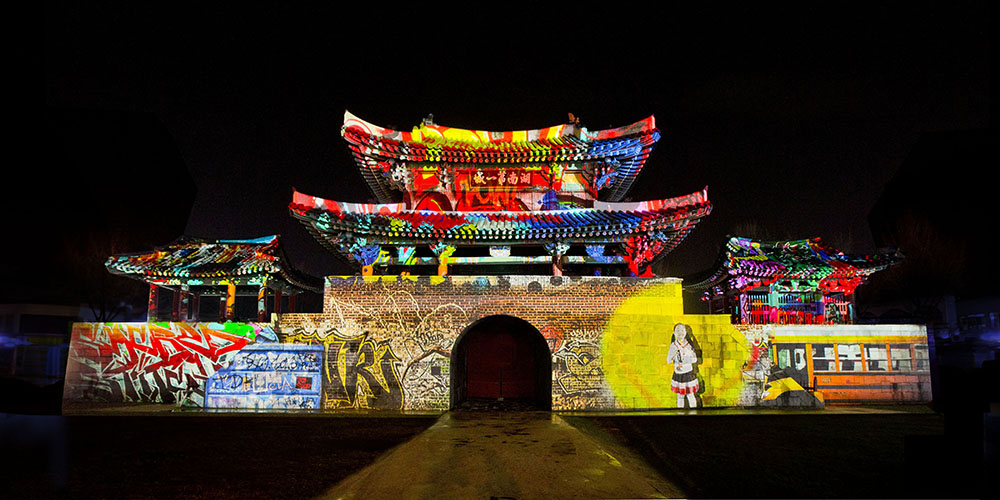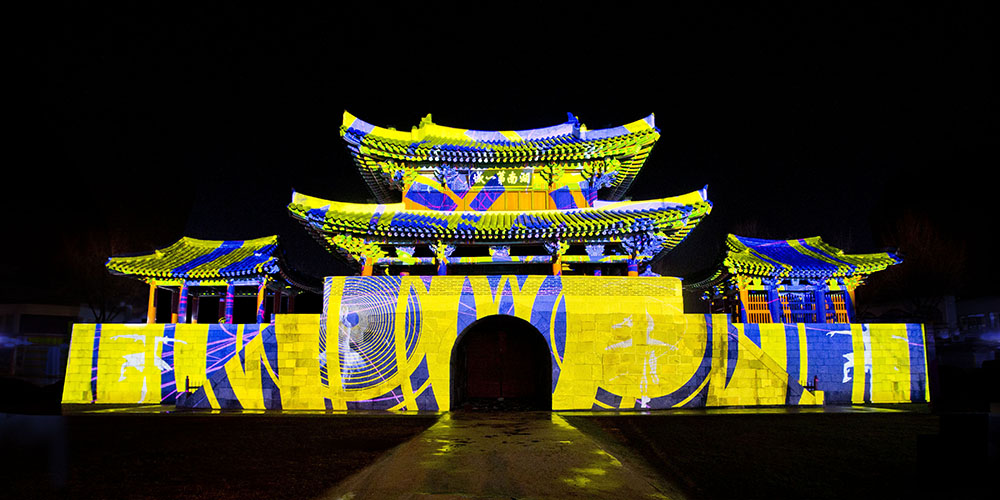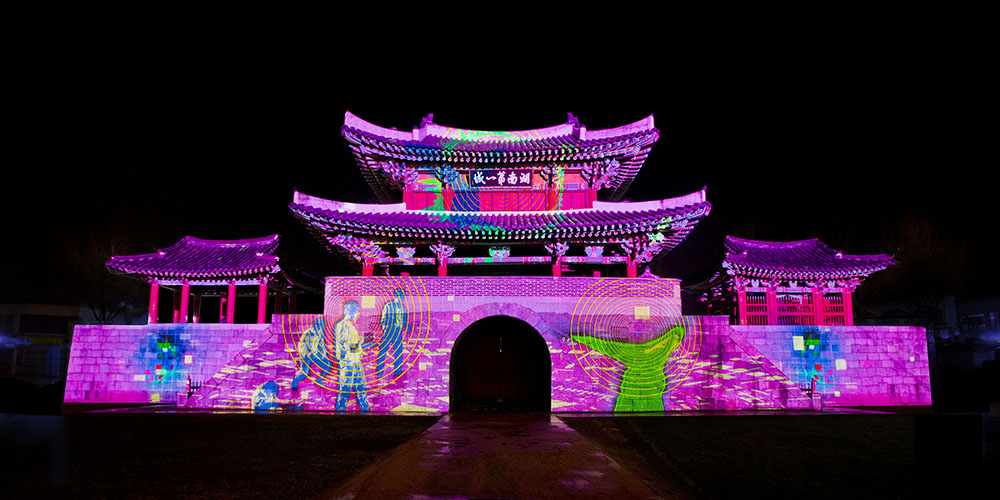 "Actually I just wanted to enjoy the Nambu Night Market and the Jeonju Hanok Village, but I unexpectedly saw this beautiful performance. I hope that I can see this wonderful performance again whenever I visit Jeonju," said tourist Kim Hyeongtae (aged 52), coming from Youngin, Gyeonggi-do with his family.
He was lavish with his praise, saying that the Pungnammun media facade should get its own brand name.
In this way, the media facade performance is recognized as a new landmark of Jeonju by tourists. It is expected to play a great role in developing
a virtuous "local sharing economy," connecting the Jeonju Hanok Village and the night market of Nambu Market. We expect Pungnammun, which has long been a symbol of Jeonju, to become the face of Jeonju with its colorful lights.