Only in Jeonju: Gamaek (Corner Store Beer)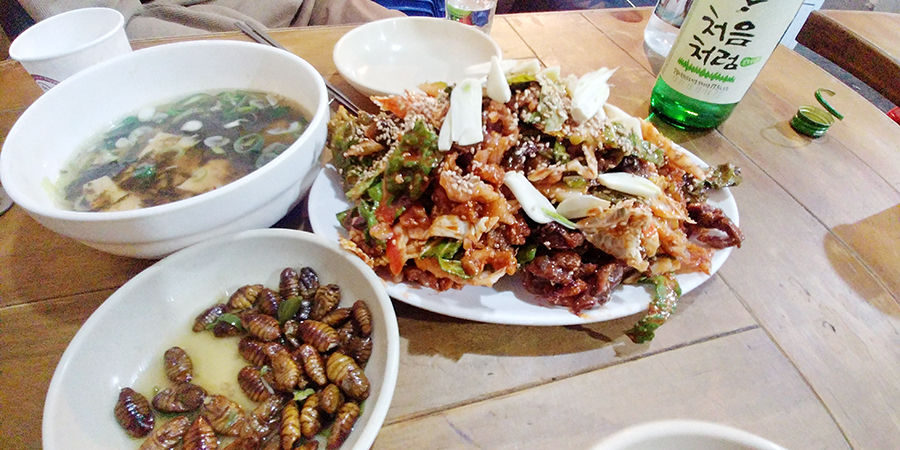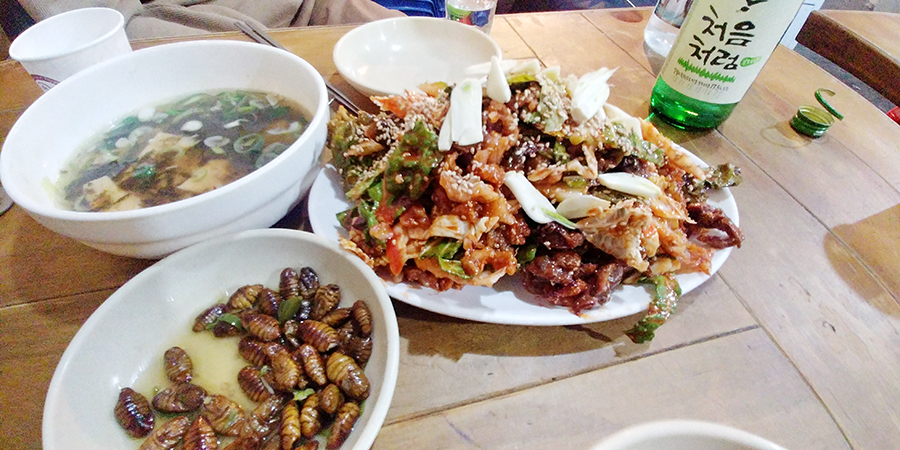 Tired of the everyday routine and stuffy weather? Here's a good solution: cold beer. Jeonju boasts its unique beer culture that has been providing consolation to people surviving busy everyday life. It's called "gamaek."
"Gamaek" is a shorthand for "gagae (corner store) maekju (beer)". Jeonju is famous for small corner stores or kiosks equipped with several tables where you can order cold beer and cheap nibbles like briquet-grilled dried fish. You can find gamaek in pretty much every neighborhood, but the most famous gamaek venues are the ones that are close to Jeonbuk National University district.
Tongjip
Probably all former and current students of Jeonbuk National University must know Tongjip. This venue used to be a small wooden house. In 2012, Tongjip was rebuilt into a bigger two-story building. The cozyness of the small venue may have been lost, but the place still retains the vibrant air.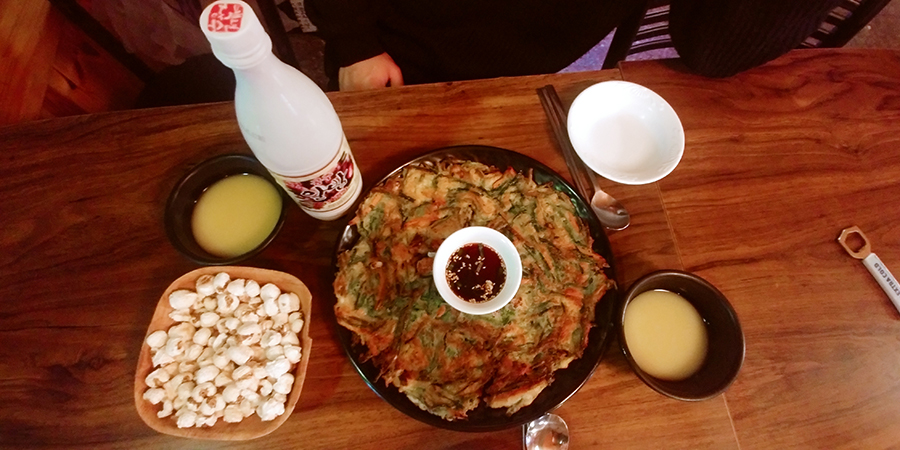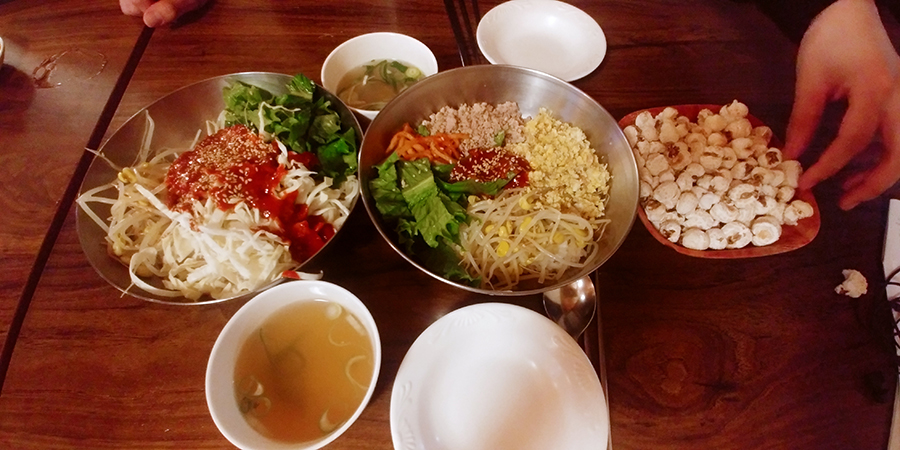 The nibble menu of Tongjip has been loved by its patrons for its affordable price, tastiness, and generous portion. That's why Tongjip is still frequented by both the former and current students of the university. The place is popular even in the lunchtime.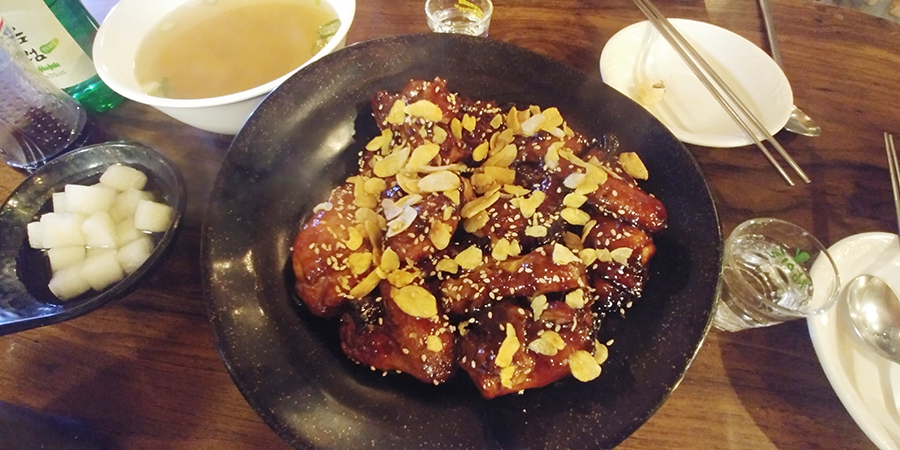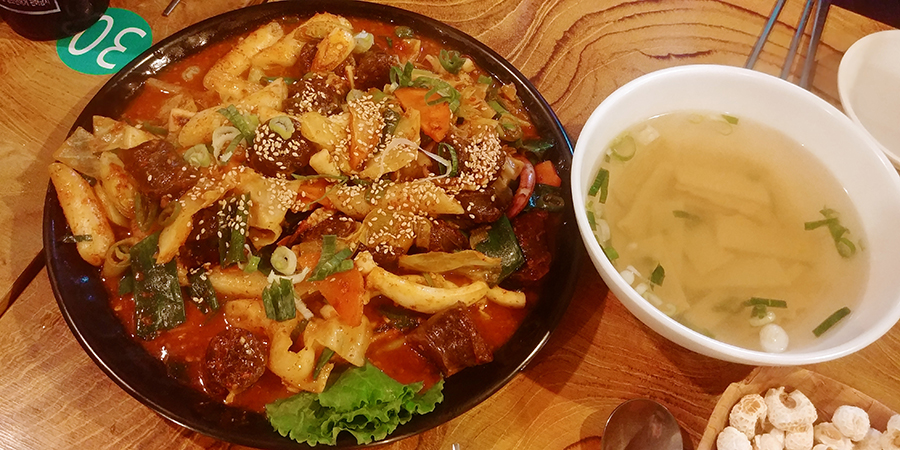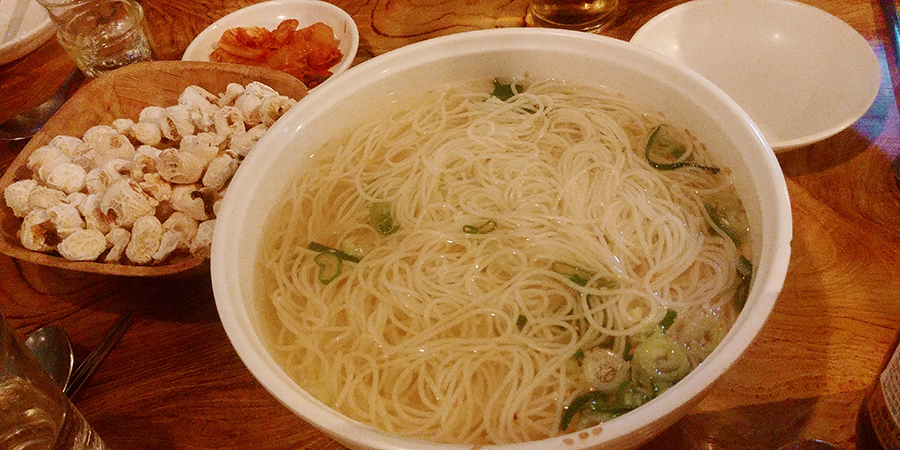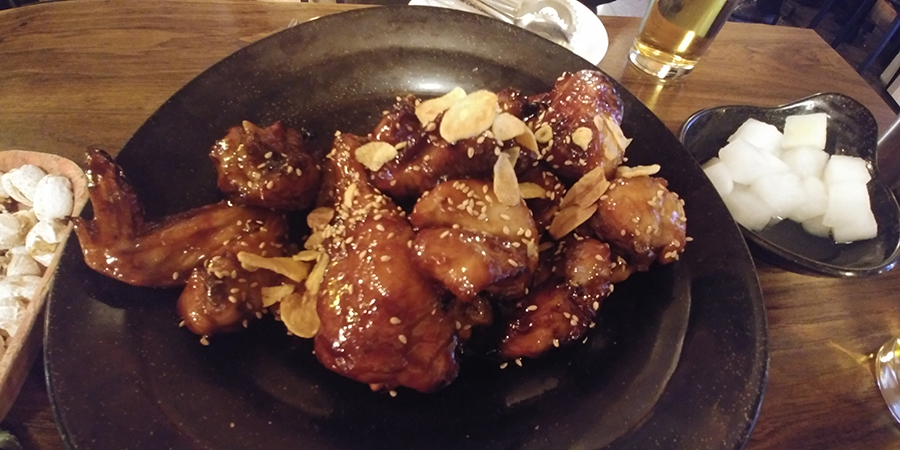 My favorite menu is meat and egg scramble, bibimbap, mulguksu (spicy noodle soup), and teriyaki garlic roast chicken. I also recommend roasted ark shells, spicy chicken feet, and various 'jeon' (Korean pancake) dishes.
In fact, everything on the menu is good. Tongjip is … love.
Opening hours: 1100 – 0200
25siui Bam (25o'clock at night)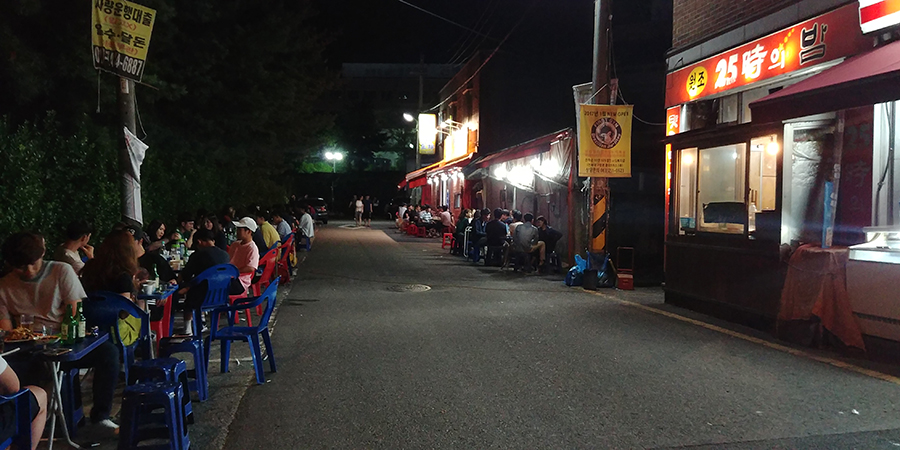 25siui Bam (meaning "25o'clock at night") is another famous gamaek venue in Jeonbuk National University district. It's almost romantic to enjoy cold beer while sitting on the outdoor table.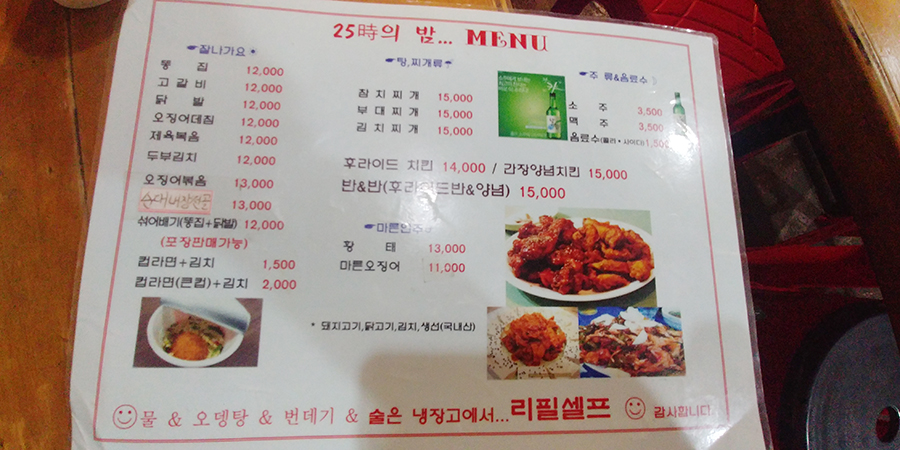 The prices on the nibble menu are very much affordable, student-friendly. Whatever nibble dish you order, this venue offers unlimited amount of bundaegi (steamed pupae) and odaengtang (fish cake soup) that makes you order more beer.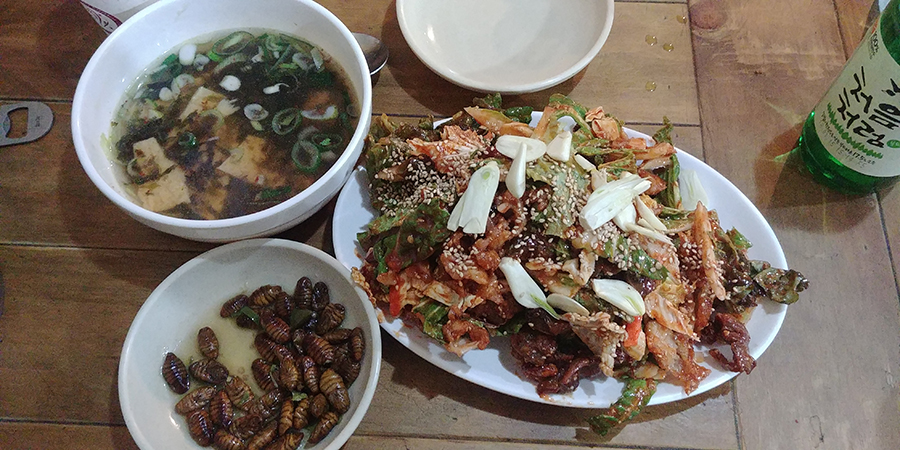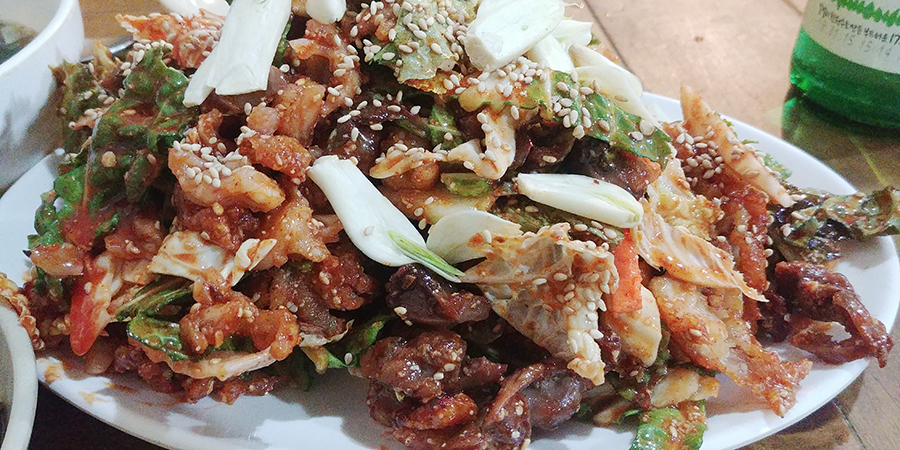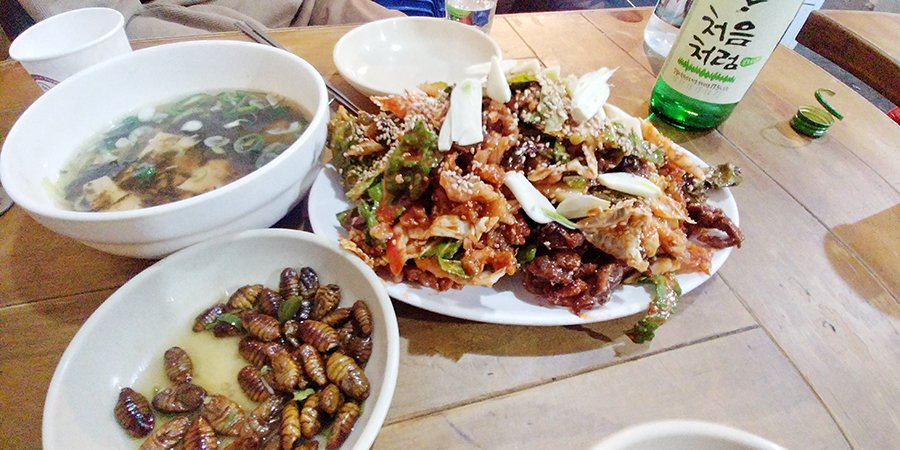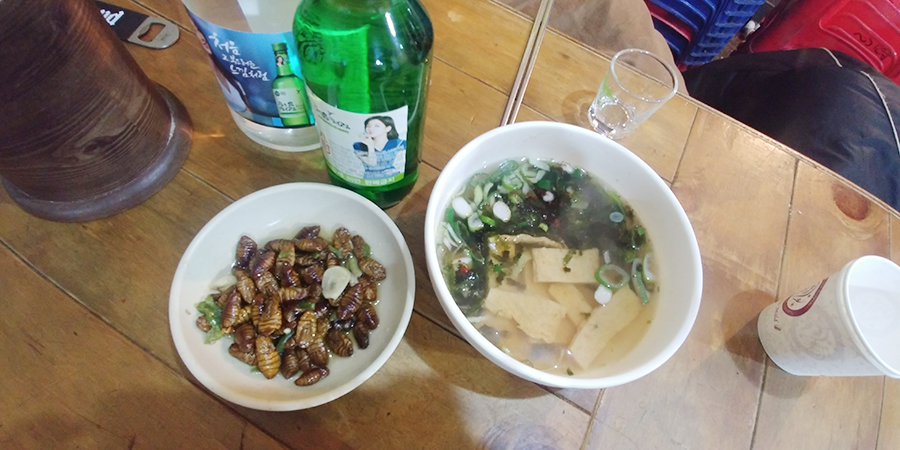 The most popular menu here is 'tongjip' (pan-fried chicken gizzards). The pan-fried chicken gizzards and garlic are served with seasoned vegetables and vinegar-chilli pepper paste sauce. I'm sure everyone can enjoy this dish.
In the photo is the chicken gizzards and spicy chicken feet combination dish. I personally prefer the spicy chicken feet in this dish. But the gizzards are also worth trying.
Opening hours: 1800 ~ 0200
Gongryong Gamaek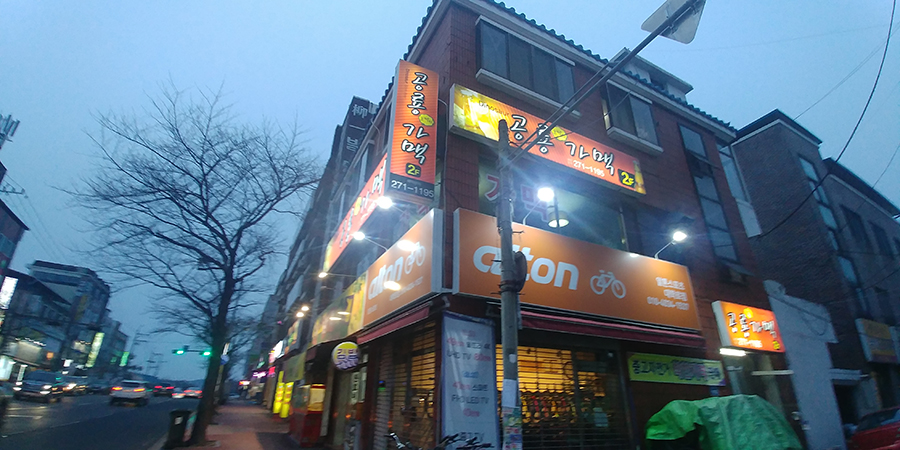 Also near Jeonbuk National University, Gongryong Gamaek is famous for the generous portion of its menu. If you choose to visit here, make sure your stomach is empty!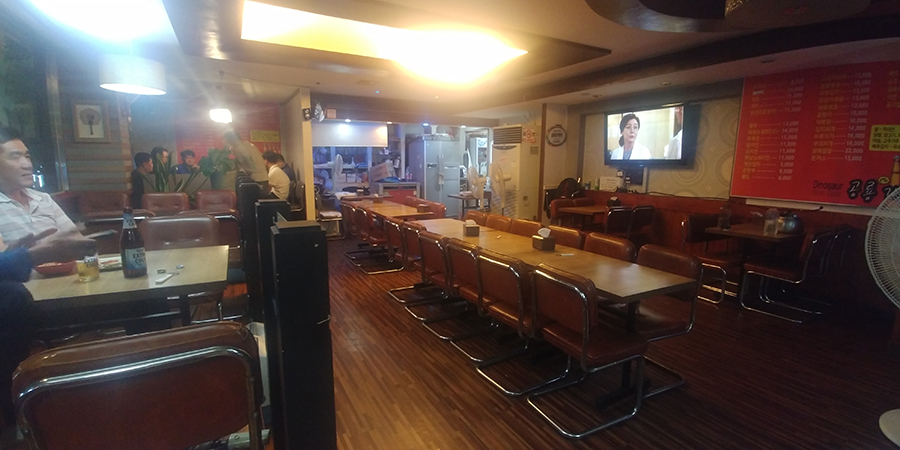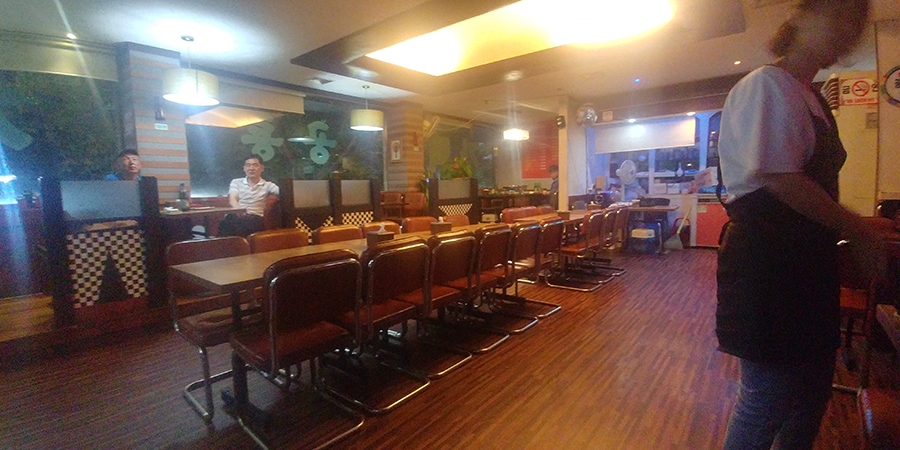 The venue is spacious. This place is good for group gatherings. Also, each table is equipped with an ice box full of cold beers. You don't even have to ask for beer or walk to the fridge.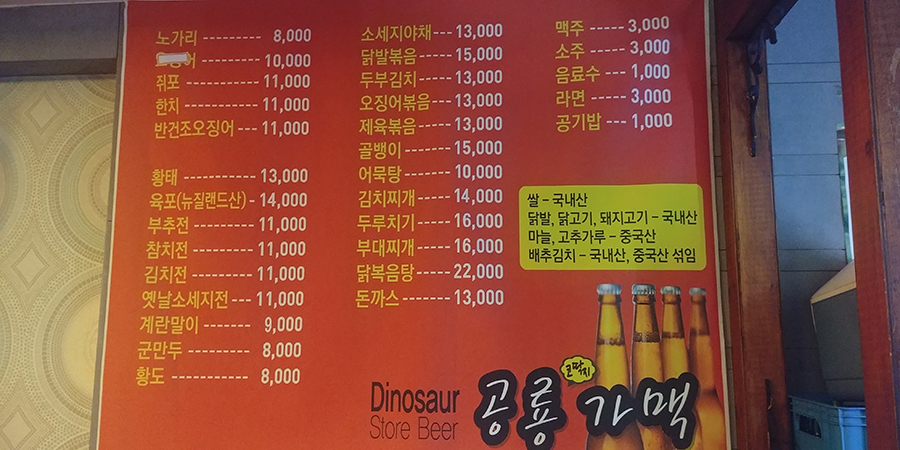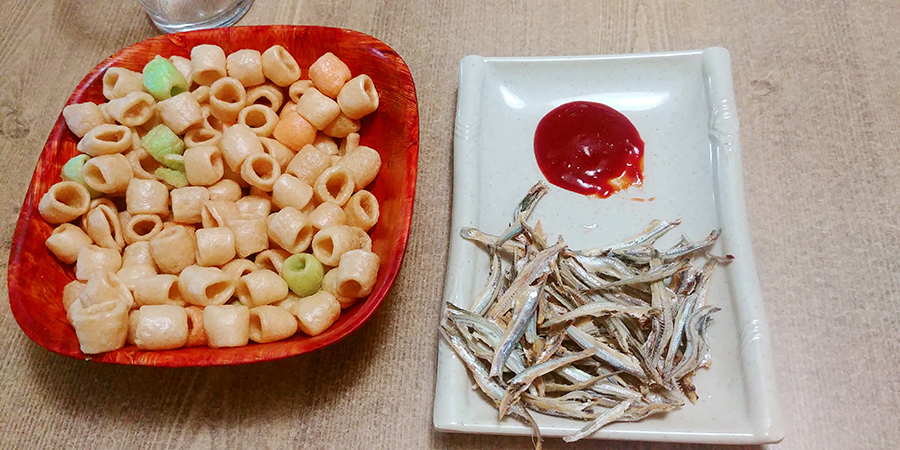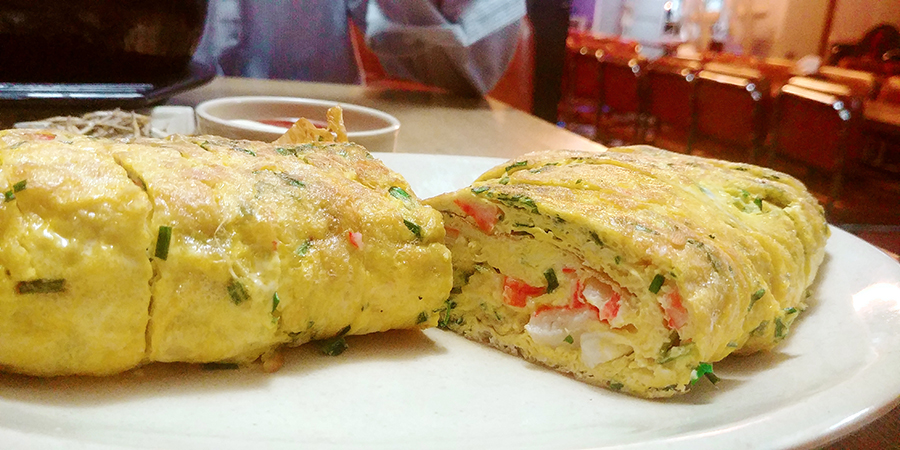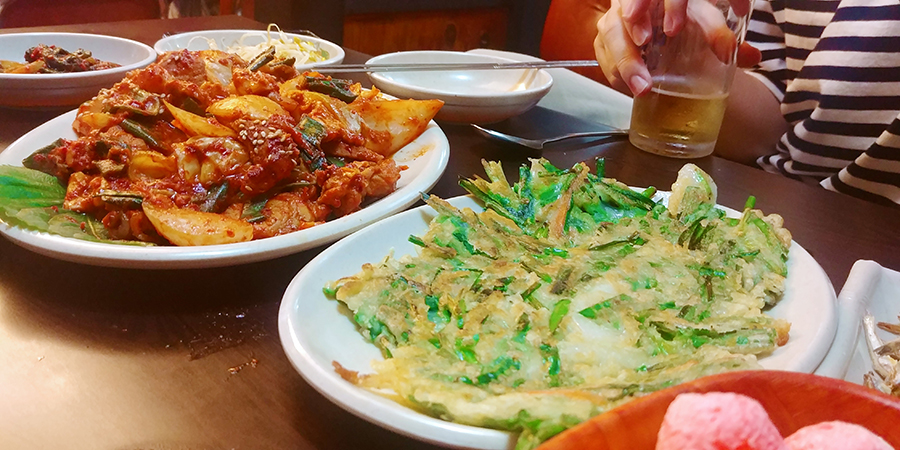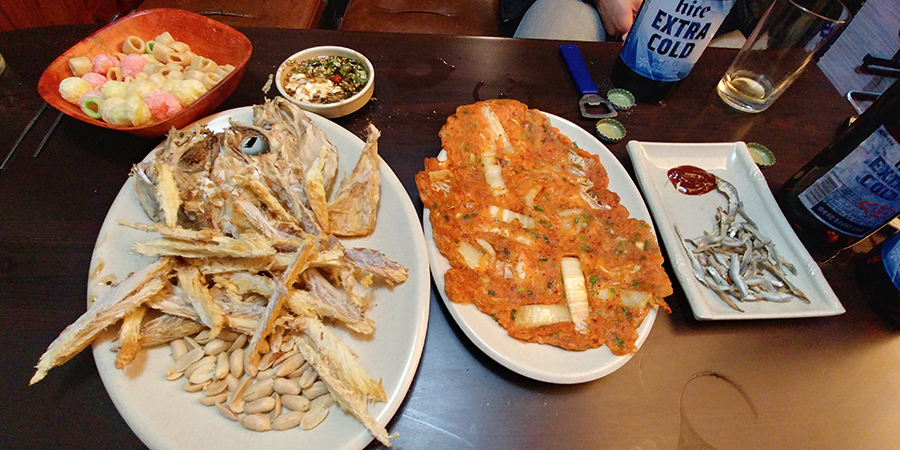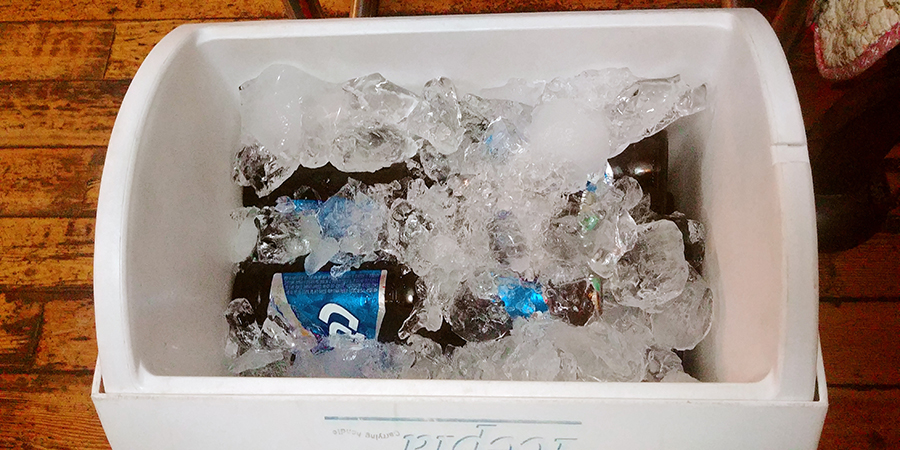 The snack and anchovy dishes are free of charge. The dishes I tried here so far have been very satisfactory. I recommend spicy and sweet pan-fried pork, big fried egg roll, budae jjigae (spicy hot pot with sausages, ham and vegetables), pork kimchi jjigae (kimchi hotpot), ramyun noodle, hwangtae (grilled dry fish), tuna kimchi jjigae, and everything else!
As I was having a good time here with my friends, the owners offered the free buchimgae (Korean pancake) dish, which goes very well with beer or soju.
Gamaek venues are places where people surviving the hassles of the everyday life find consolation. I recommend visiting gamaek venues with your friends, to reminisce the first-half of 2018 and encourage each other for the upcoming latter-half of 2018.