The Ingenious Bus Stops of Jeonju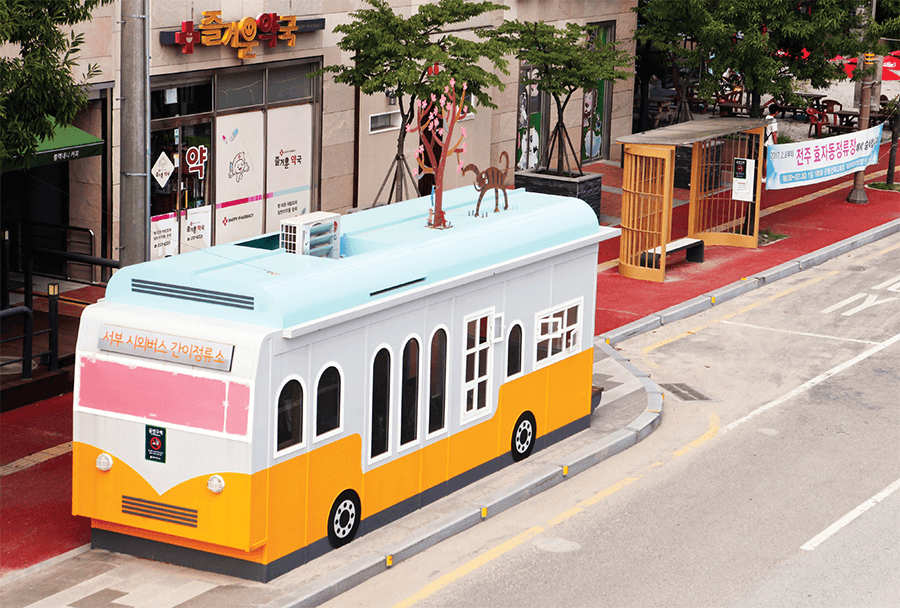 Can you think of a place most frequented by people all day? At the bus stops, people not only wait for bus, but also take shelter from rain or sunlight. Once we start paying attention, we can recognize that bus stops are indispensable space in our everyday.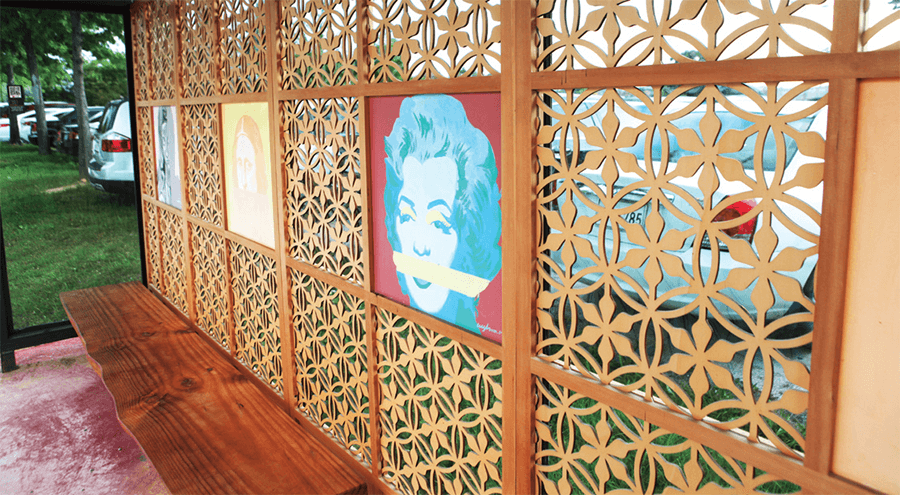 ▲ The Jeonju World Cup Stadium bus stop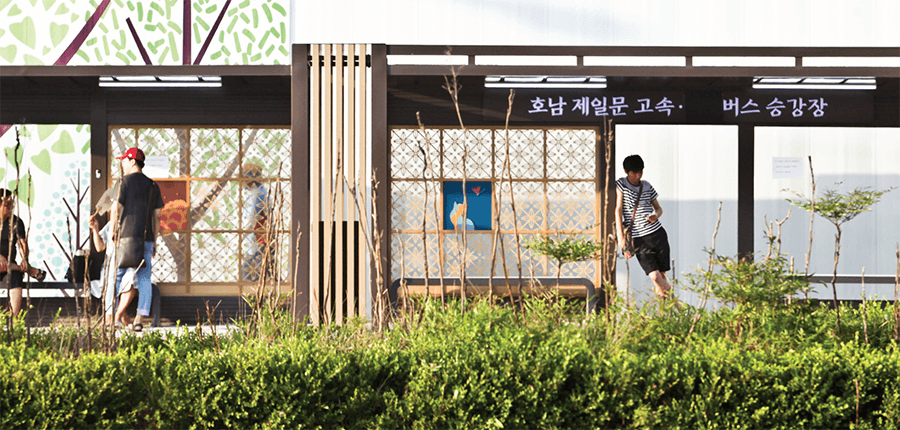 ▲ The Honamjaeilmun Gate Express Bus Stop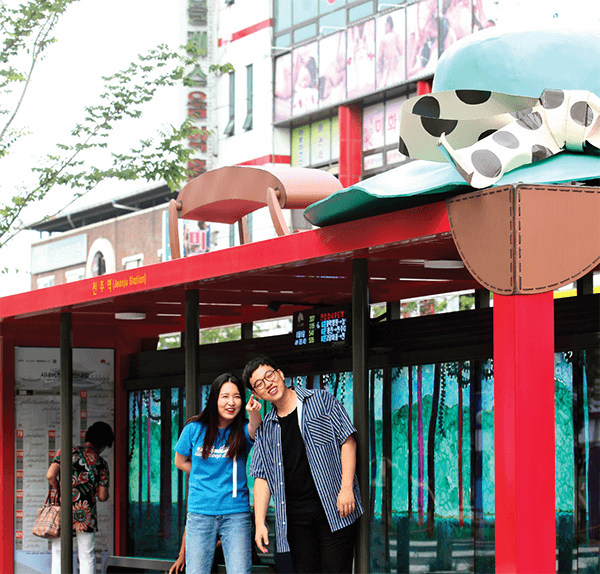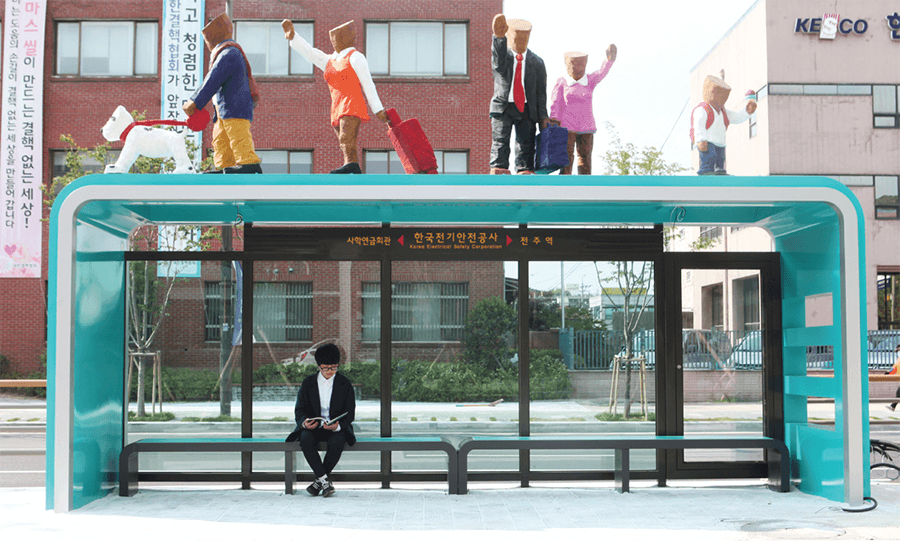 ▲ The Chutmajunggil Square bus stop, in front of the Jeonju Railway Station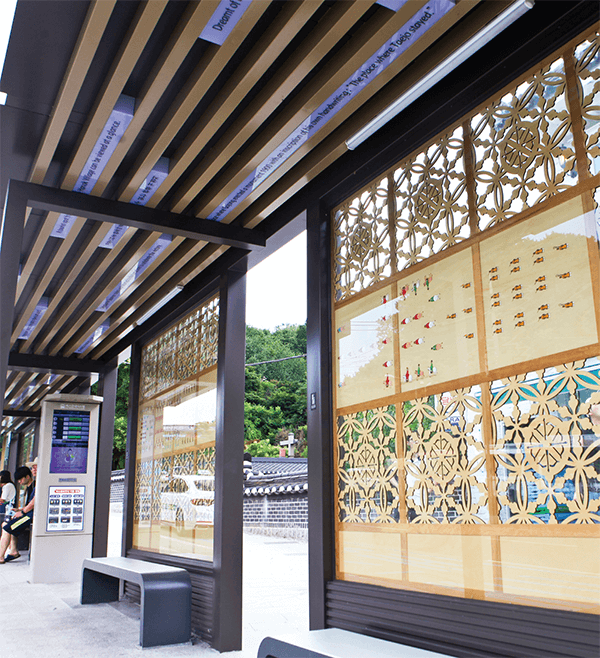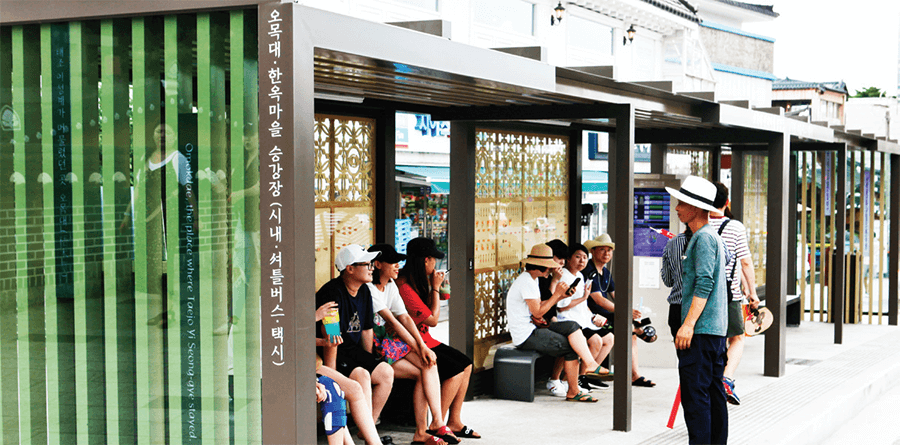 ▲ The Omokdae bus stop, Jeonju Hanok Village
The bus stops of Jeonju have been reborn by the local artists. They are ingeniously adorned to symbolize their neighborhoods, such as Jeonju World Cup Stadium or Honamjaeilmun Gate. So, the Chutmajunggil Square bus stop in front of the railway station is wearing huge travel hats, while the Omokdae bus stop is depicting the Joseon Dynasty's Royal Portrait Enshrinement Parade between the beautiful floral lattice strips. The stops have been reborn as works of art, changing the atmosphere of their surroundings. The locals waiting for a bus seem to be enjoying their time at the stop. Also, the faces of those getting off the bus are lightened up.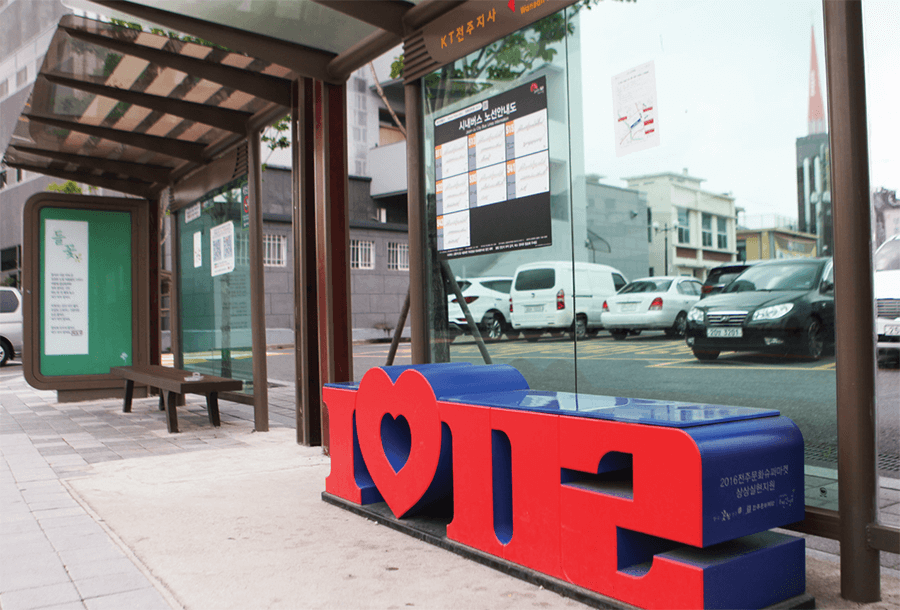 ▲ The Wansan Police Station bus stop  
▲ Seobu Intercity Bus Stop
The City of Jeonju is primarily concerned with the everyday lives of the local citizens. Hopefully, from the bus stops, the small but beautiful changes will radiate throughout the city. The cityscape of Jeonju is being transformed through these 'roofless galleries on the streets.'