Hanbok Trend and Fashion Show in Jeonju Hanok Village
"Where is this place? Are they models?"
In Jeonju, you'll notice something peculiar about people's clothes. In the most popular tourist spot of Jeonju Hanok (Korean traditional house) Village, many people are walking around in Hanbok, Korean traditional attire. In this post, I will introduce you to travelling the Hanok Village in Hanbok and how this became very popular.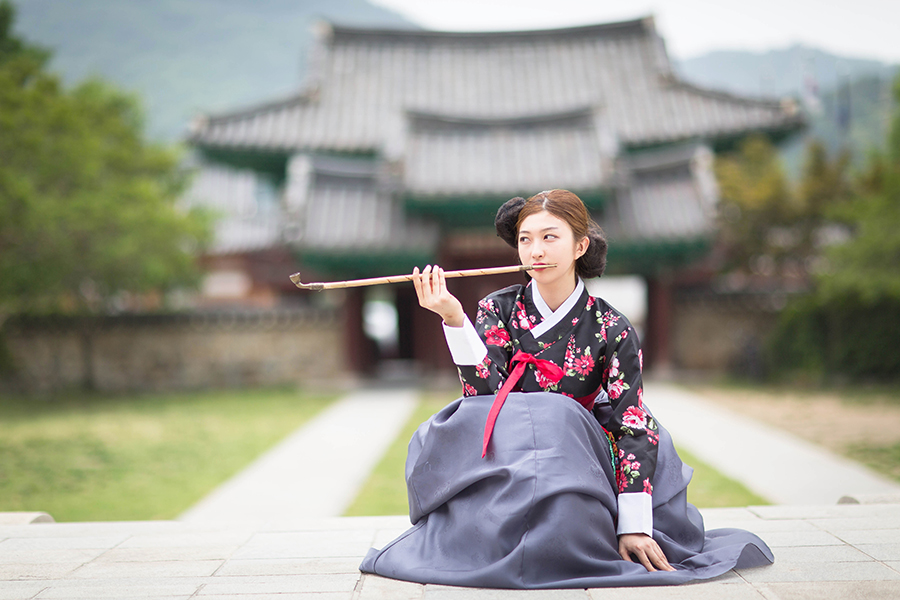 Around the streets of the Hanok Village, you will see people in a variety of Hanbok.
You can choose to be someone from the past, such as kisaeng (singing and dancing girl), seonbi (Confucian scholar), traveller, maiden, and others. Must be very difficult to choose one from such a wide array of impersonation options.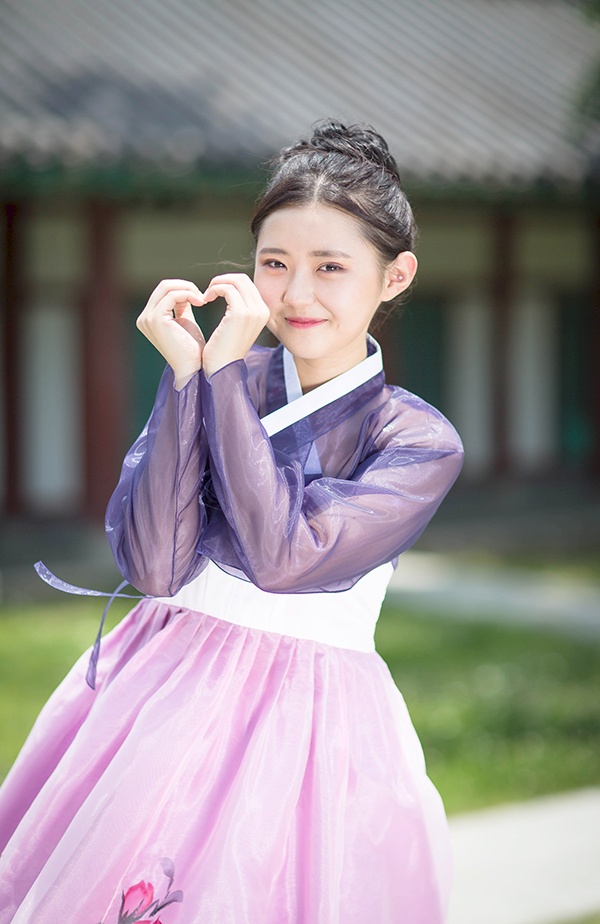 Wearing Hanbok in Jeonju, I felt as if I became a model for this famous Hanok Village. Wearing Hanbok is unusual in everyday life, but since so others are wearing Hanbok here in the Hanok Village, I too felt like walking around in Hanbok.
Walking around the Hanok Village in Hanbok, I felt as if I travelled back in time, which made the visit much more fun.
Different events with Hanbok in Jeonju Hanok Village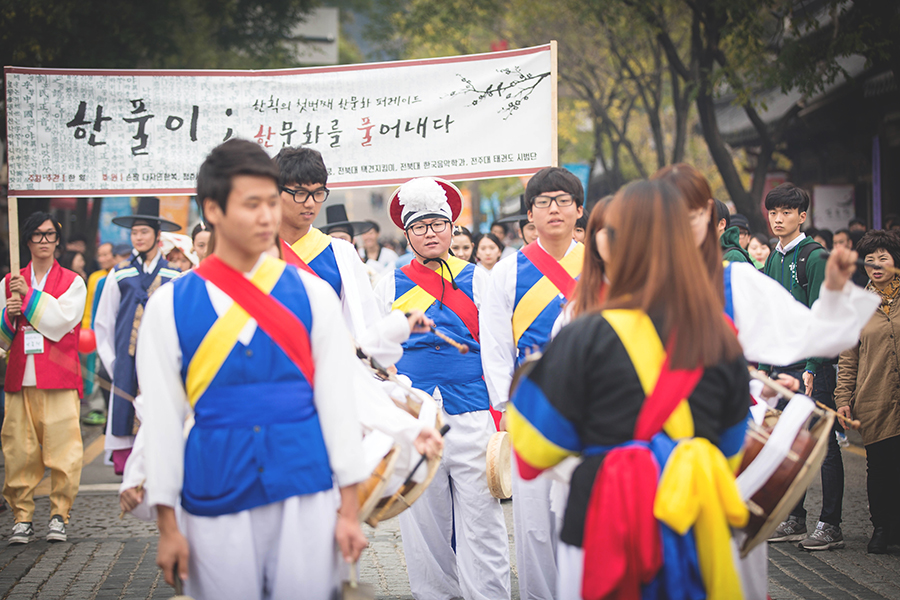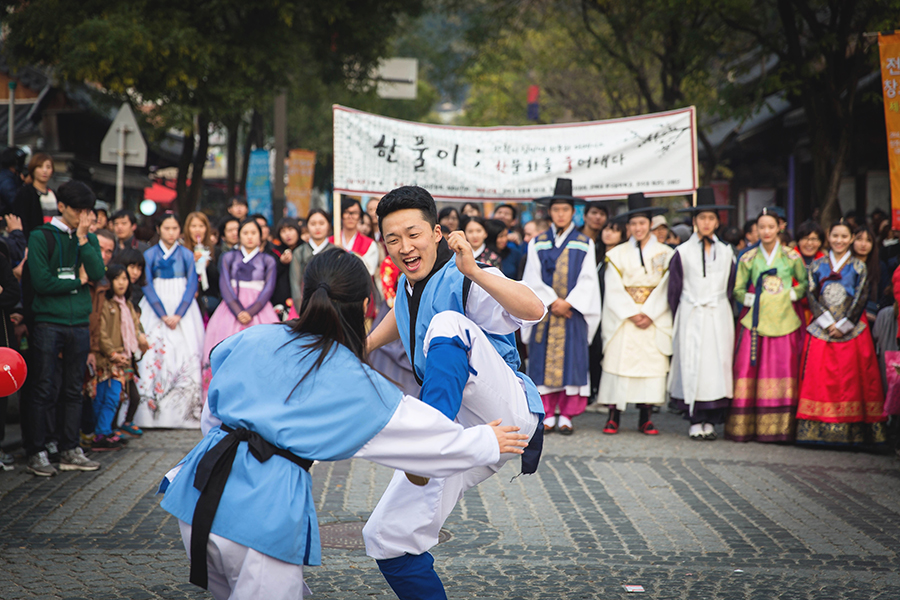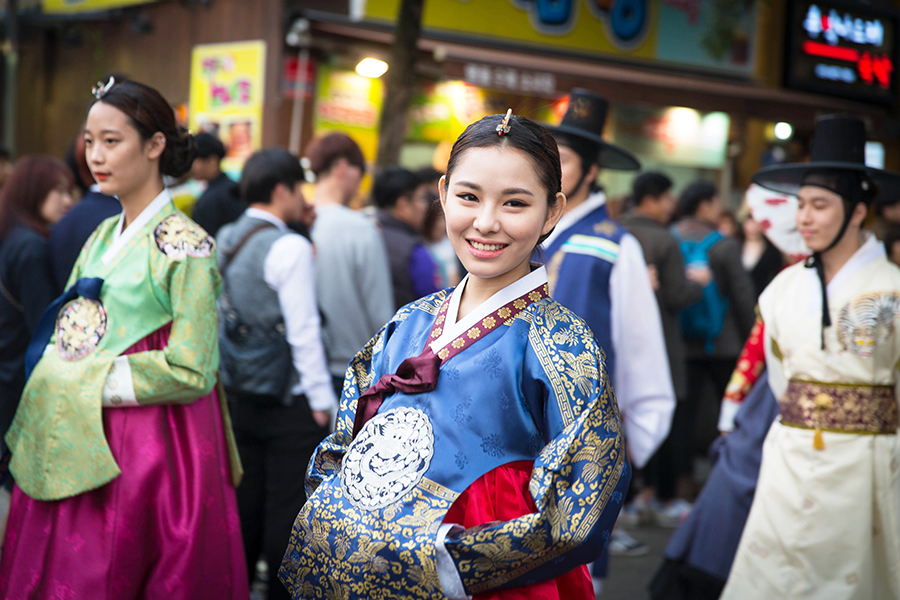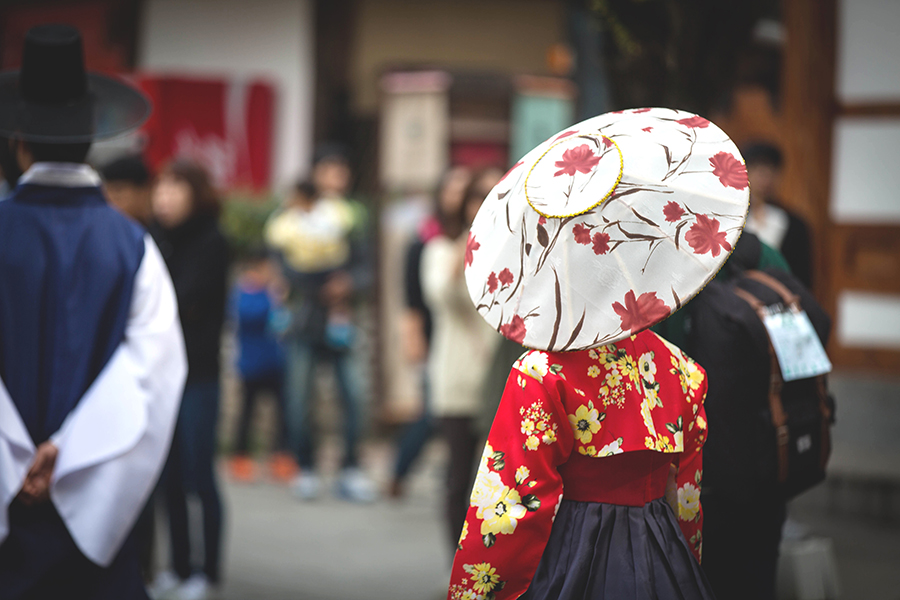 Various Hanbok-themed events, with which anyone can easily get involved, are being held in Jeonju Hanok Village. There are Hanbok parade where models in Hanbok walk around the village, Pansori (traditional Korean long epic song) and Taekwondo performances, Hanbok style wedding show, and many more.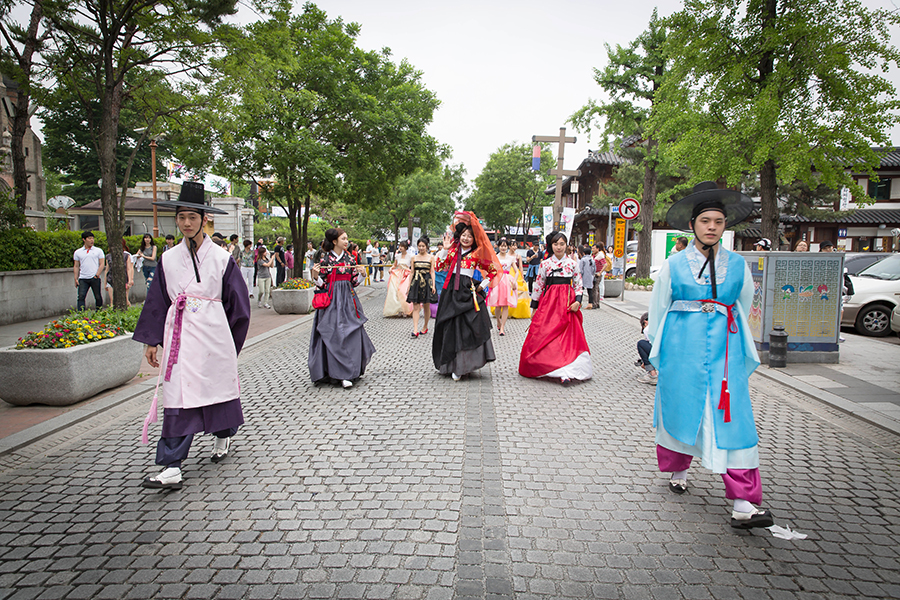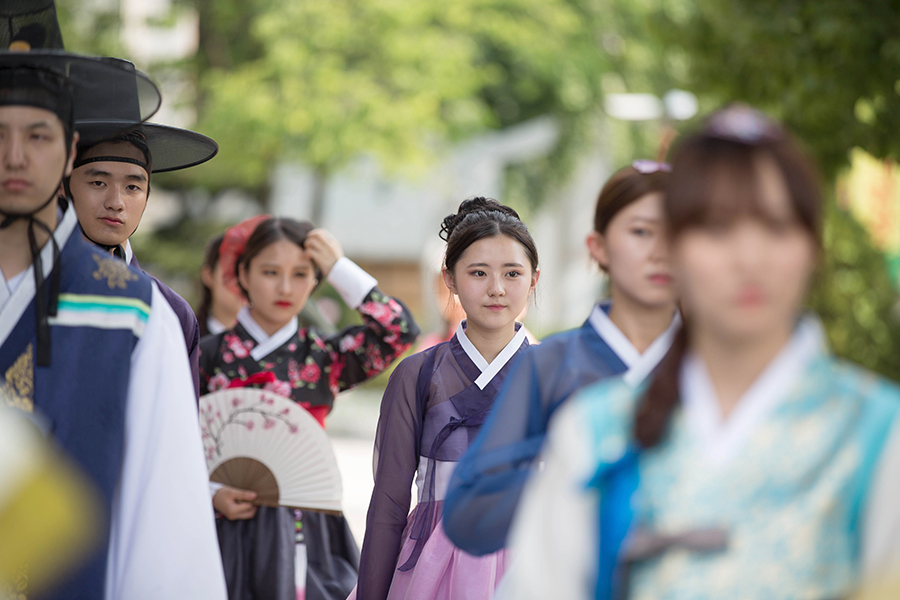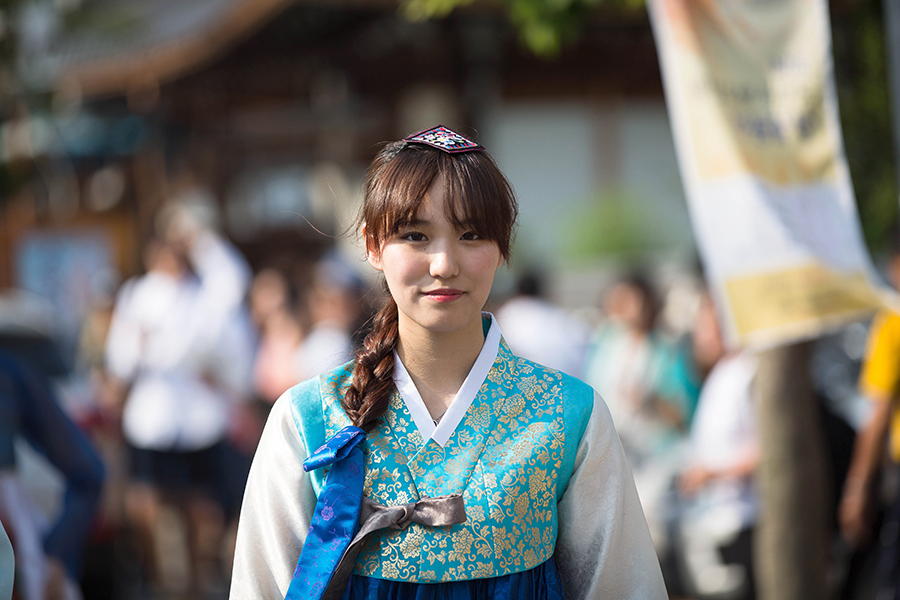 This is Hanbok fashion show. A runway stage is set along the Taejoro Street (the main street of Jeonju Hanok Village) for visitors in Hanbok to walk as models. They happily walked the runway in light steps with their lovers, families, and friends.
Jeonju Hanok Village is attractive in that there are opportunities for visitors to participate in events such as these.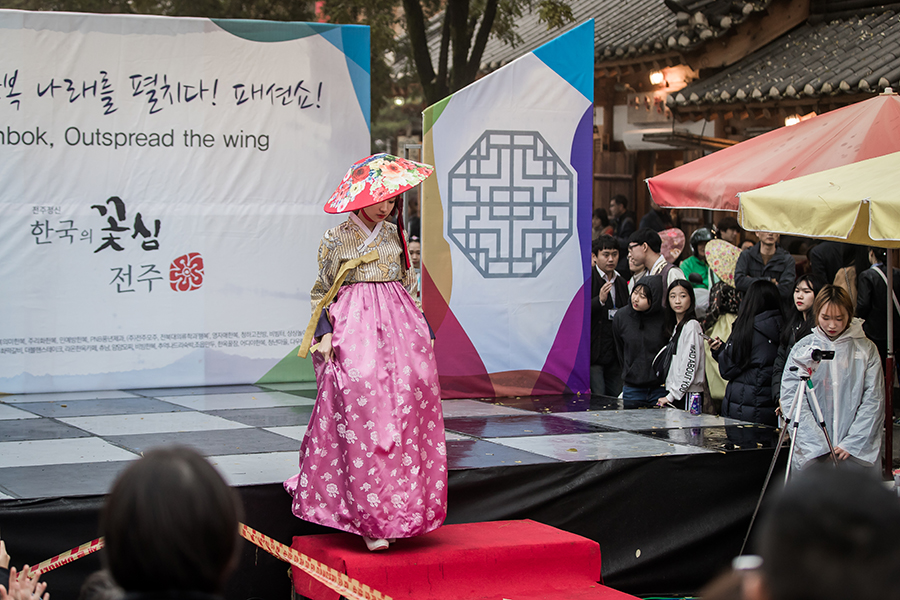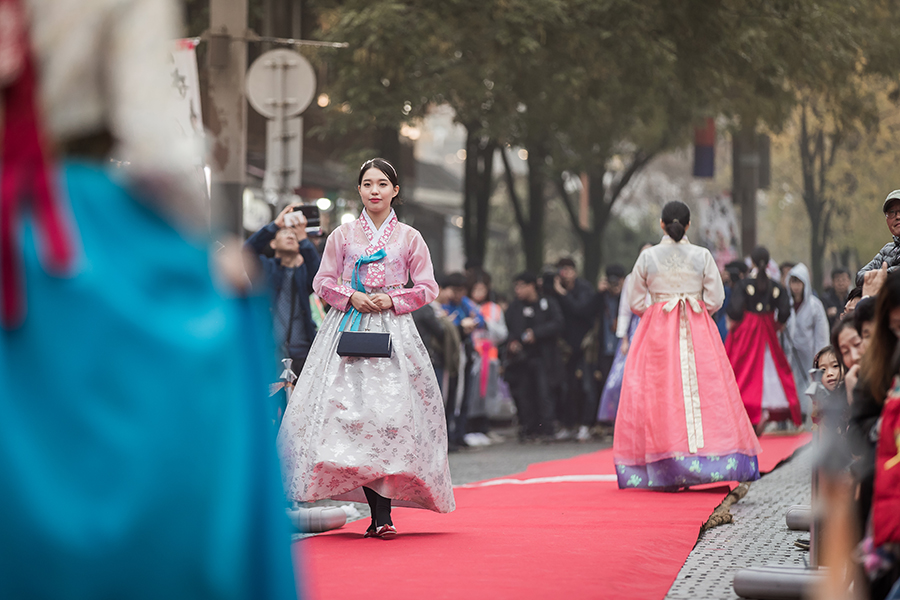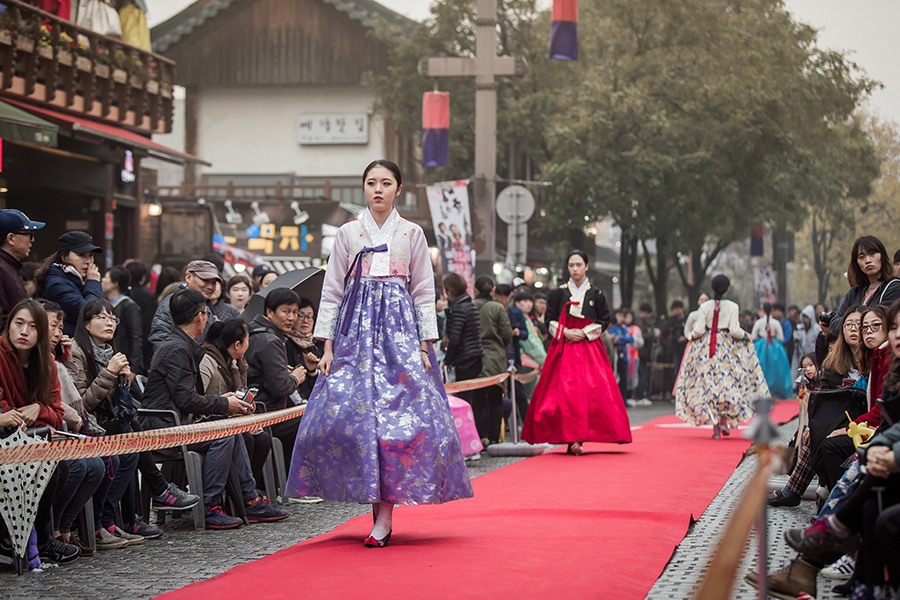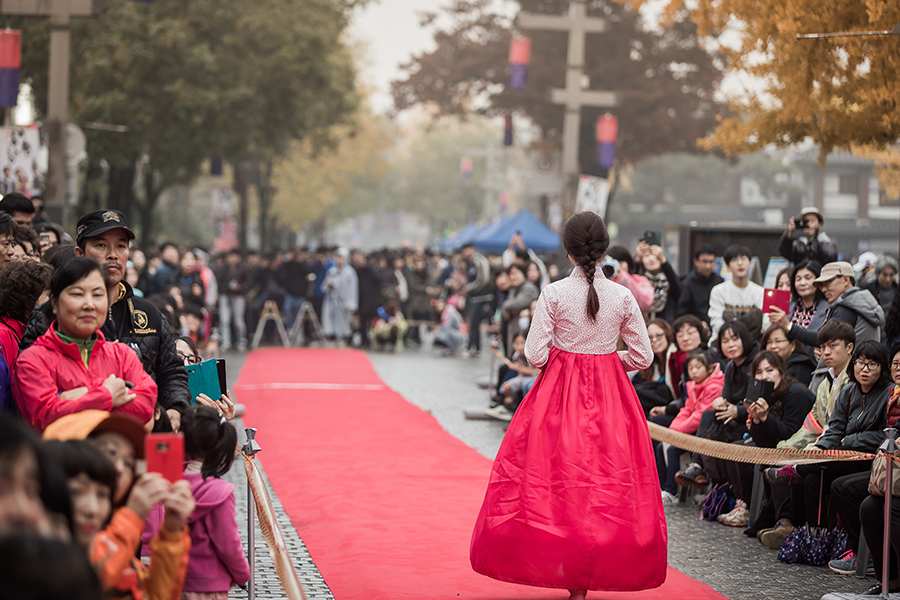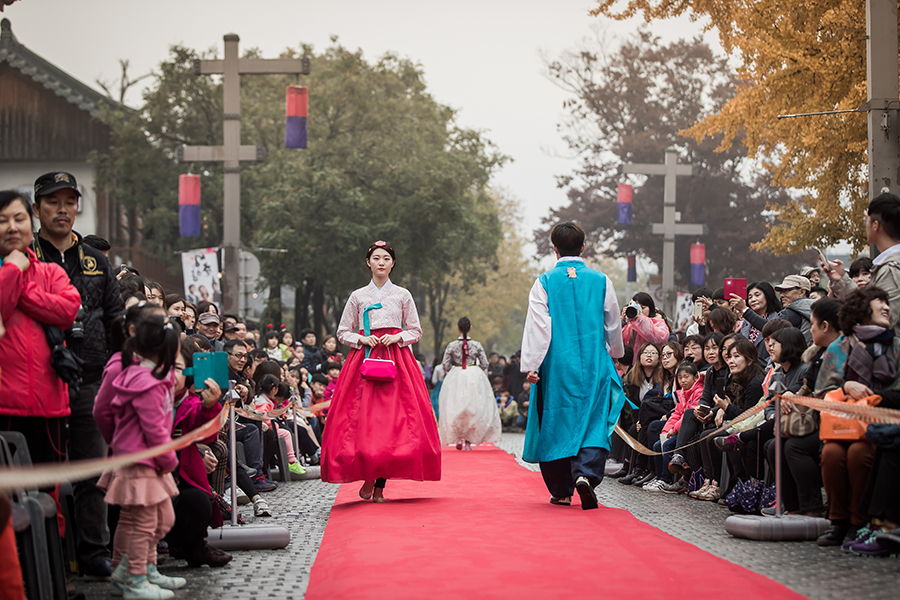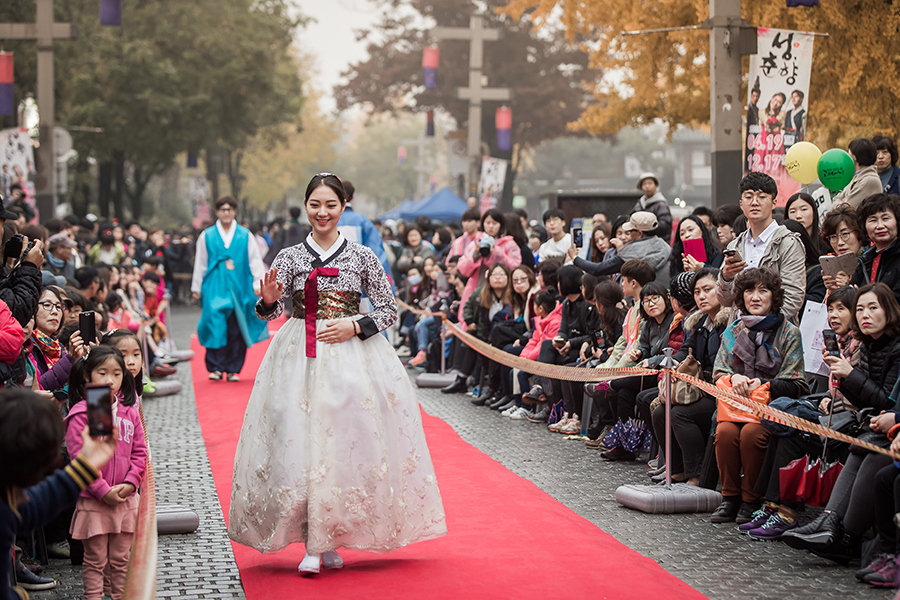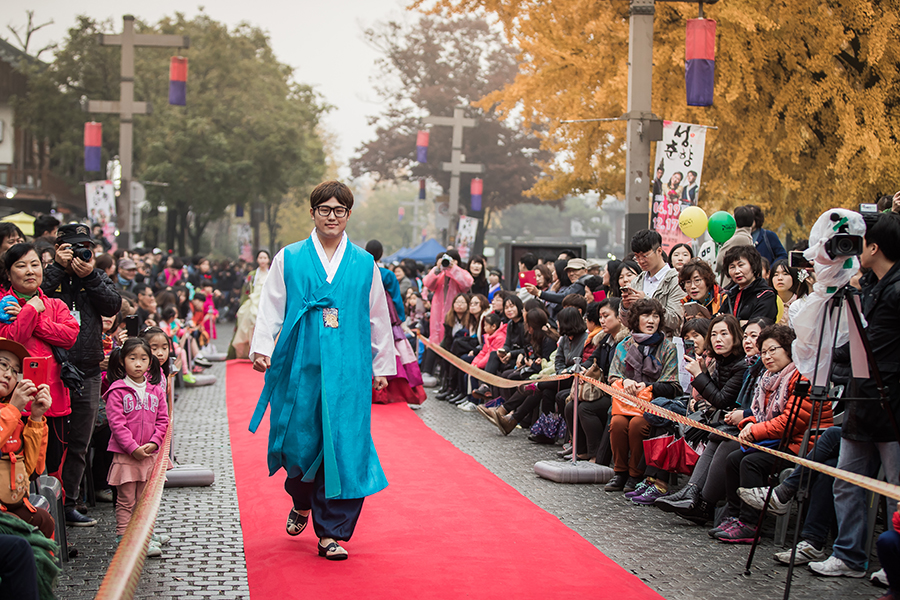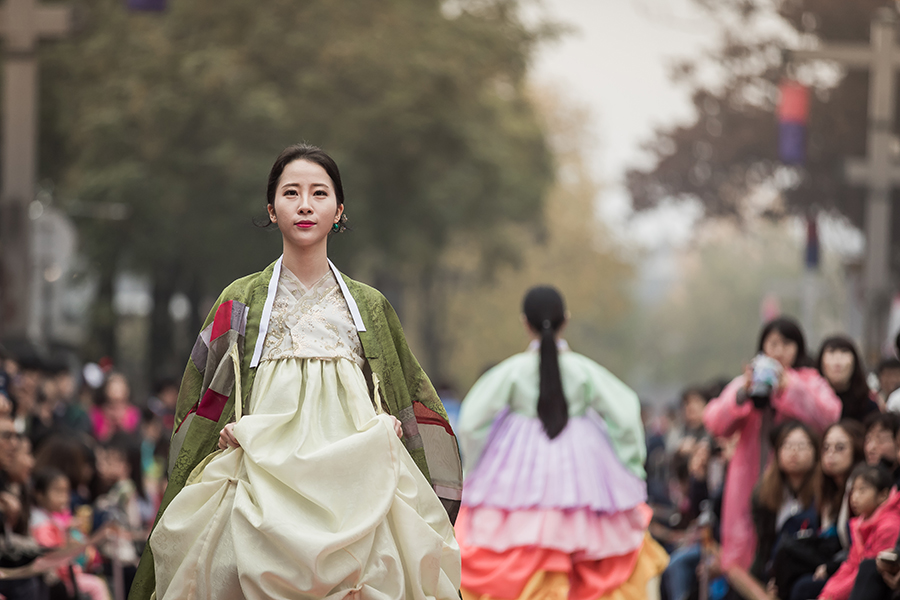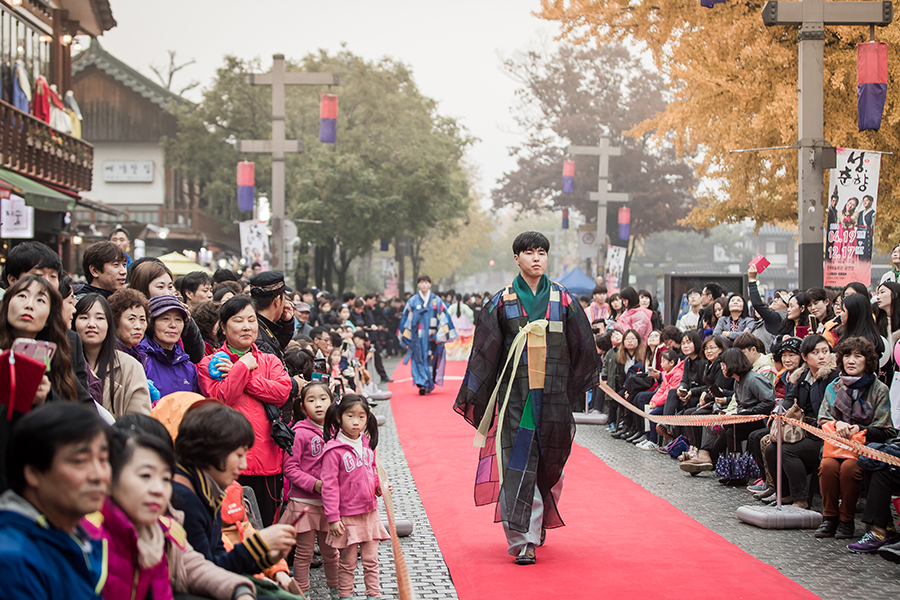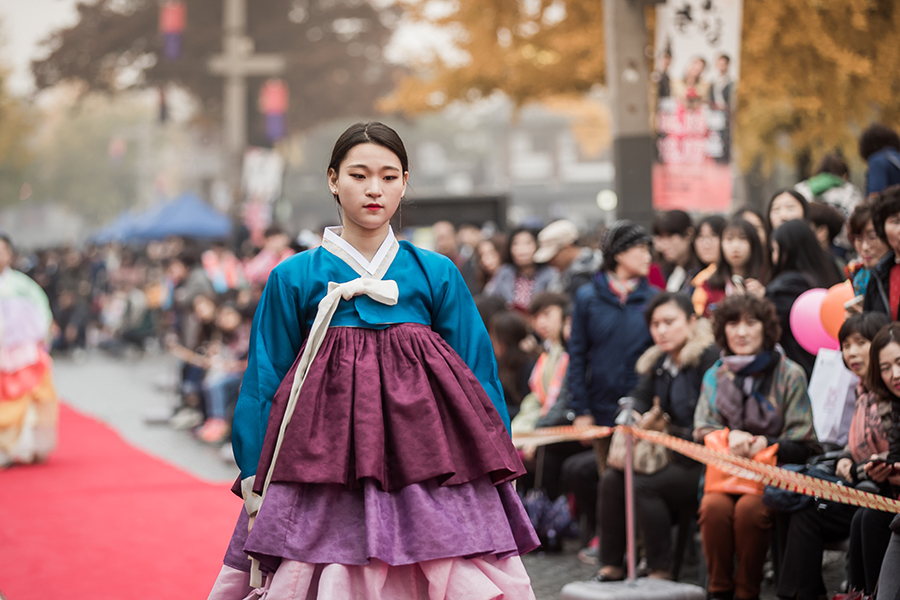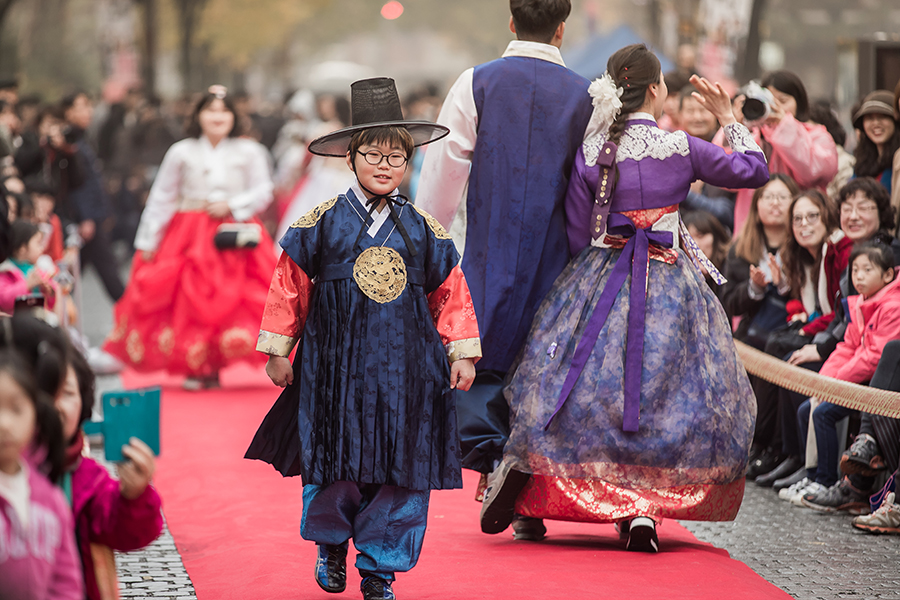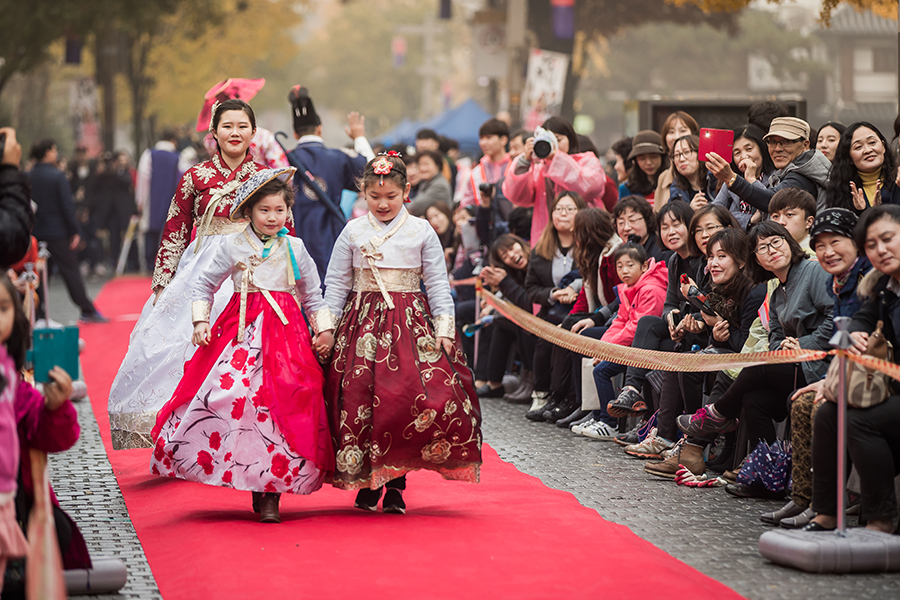 New trend of Jeonju Hanbok culture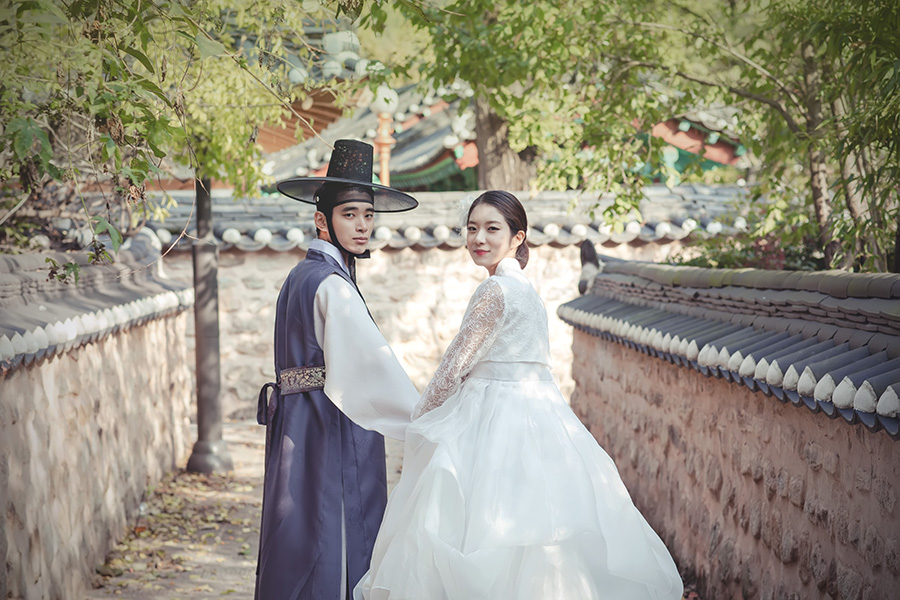 Here's another point that makes Jeonju attractive for everyone
Jeonju's traditional charm draws couples all over the country to take wedding photos at the Hanok Village. The photos of couples in trendy modern Hanbok wedding dress in the backdrop of beautiful Hanok buildings generate a lot of "wow."
This couple in Hanbok at Jeonju Hyanggyo (Confucian school), where a historical soap opera was shot recently, look more beautiful than the actors.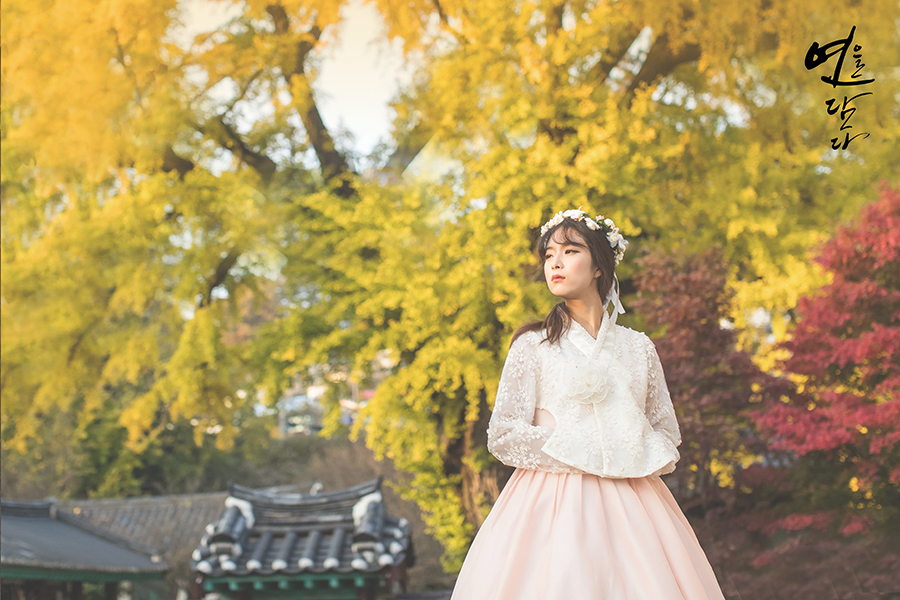 As such, Jeonju's Hanbok culture is being recreated and sustained by visitors' participation. I sincerely wish that this Hanbok culture continue to fill people visiting Jeonju with happy memories.