In 113 Years, the Vatican Document Delivered to Pope is Reborn Through Jeonju Hanji Paper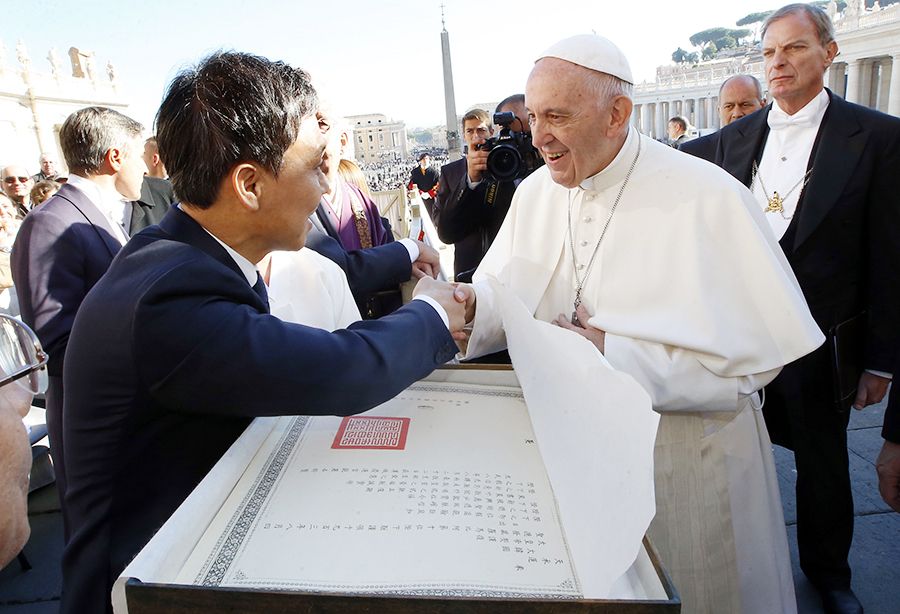 In November 9th, Kim Seung-Su, the mayor of Jeonju, and Kim Hye-Bong, the Chair of World Religious Peace Committee, visited the Vatican. They asked Jean-Louis Bruguès, the Archivist and Librarian of the Holy Roman Church, to include the reproduced version of 'the Personal Letter Between Emperor Gojong of Korea and Pope' in the Vatican Secret Archives. The letter has been reproduced using Jeonju Hanji paper. In the previous day, the mayor Kim delivered another reproduced version of the letter to Pope Francis himself at the Saint Peter's Square.
The letter was written by Emperor Gojong of Korea himself to Pope 113 years ago. This document has been reproduced using the Jeonju Hanji paper.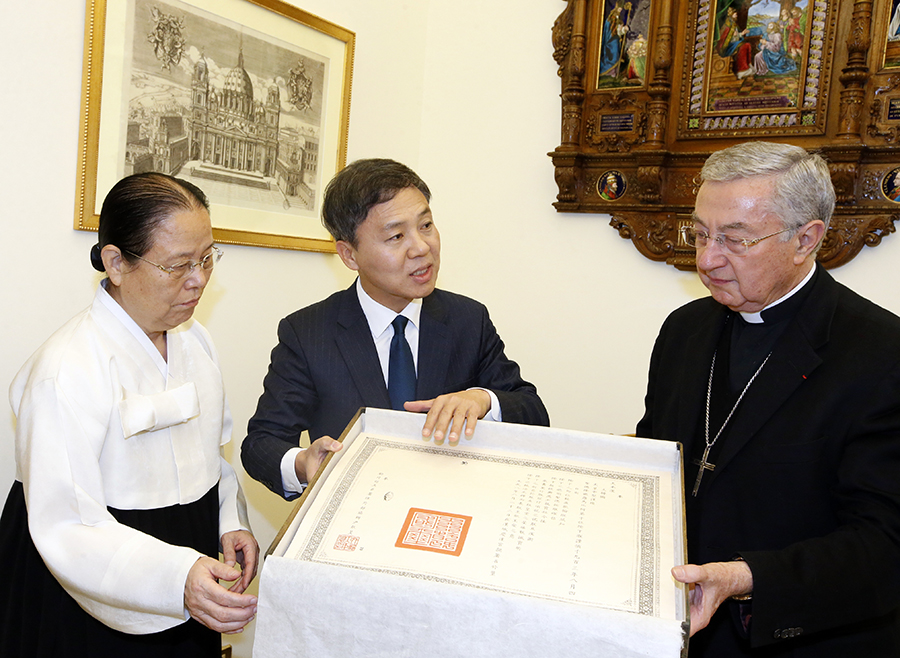 The original letter was written in 1904 to congratulate the inauguration of Pope Pius X (1903), asking for the Pope's blessing for Korea. Translated in 50 different languages, the letter had been stored away in the Vatican Secret Archives for over 100 years. It was only in the last year that the letter reemerged into the outside world thanks to an Italian paleographer.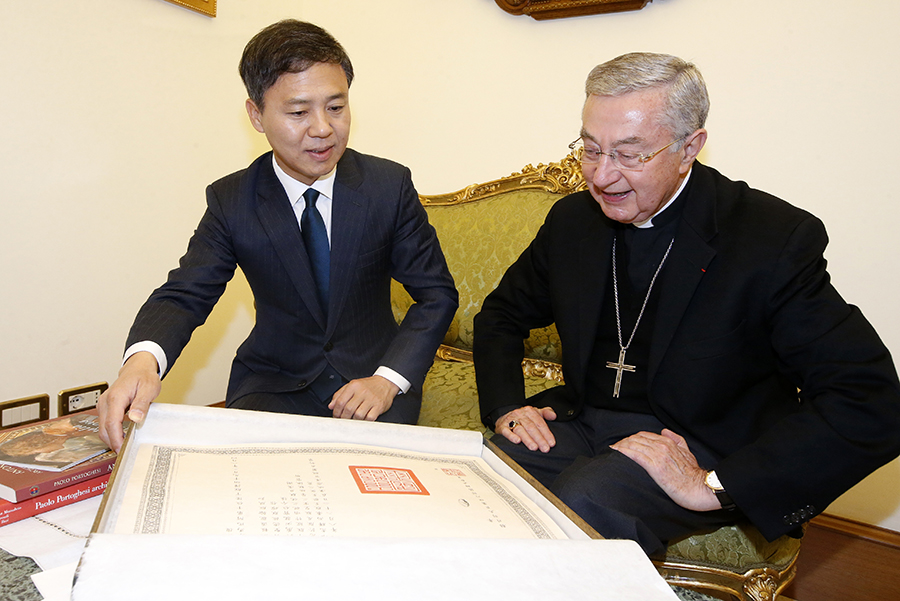 Since then, the City of Jeonju cooperated with the Vatican regarding the reproduction of the letter using the Jeonju Hanji paper and on-site study of the Secret Archives. The size and quality of the letter were refactored and printed accordingly on the traditional Jeonju Hanji paper.
Through working with the Vatican Secret Archives that harbors a vast amount of recorded heritage, it is expected that the Jeonju Hanji paper will become a popular material for reproducing and restoring other world heritages. Lasting over a millennium, the Jeonju Hanji paper is renowned for its durability.
Earlier in the month, the City of Jeonju signed the Letter of Intent (LOI) with the United Nations Educational, Scientific, and Cultural Organization (UNESCO) to restore and protect world cultural heritages using the Jeonju Hanji paper. The Hanji paper is also being used to restore cultural treasures at the Louvre Museum in Paris and to renovate the South Korean embassies and consulates abroad.
This year, the Jeonju Hanji paper was used to restore the desk of Maximilian II of Bayern at the Louvre Museum. The restoration team of the museum evaluated that the Hanji paper is suitable for restoring cultural heritages given the paper's adhesive strength, lightness, durability, stability, and transparency.
The employment of the Jeonju Hanji paper in restoration and reproduction of cultural heritages will contribute to Jeonju's advancement towards an international cultural center.